Refresh
Fujitsu 5G vRAN innovation could cut emissions in half
Fujitsu has announced it will launch new vRAN technology that the company claims could slash base station emissions by 50%, in addition to offering end users a higher quality of service.
The innovation makes use of artificial intelligence to optimize the allocation of compute resources, thereby enabling a high level of performance with low power consumption.
This month, the new vRAN technology will be made available to network operators for testing, before rolling out globally at a later date.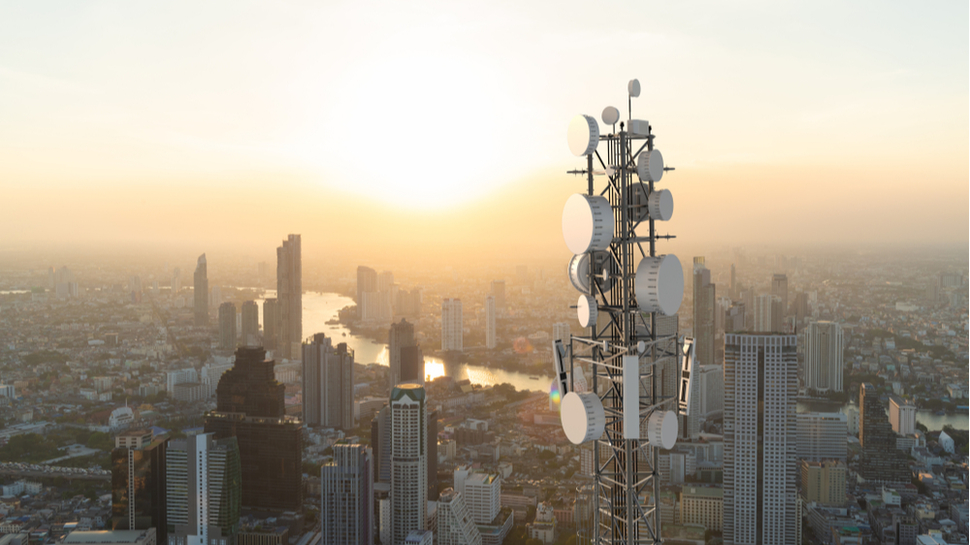 Smartphone market bounced back in 2021
To coincide with MWC, Gartner has released its latest report on the performance of the smartphone market.
According to the analyst house, smartphone sales rose by 6% in 2021, rebounding from the 12% drop off in 2020 caused by pandemic lockdowns.
Gartner says the arrival of 5G support in mid-tier smartphones was a significant driver of upgrade purchases, with Chinese brand Xaomi enjoying the greatest level of growth (29%).
However, the outlook isn't entirely positive; the global chip shortage and ongoing supply chain disruptions are expected to limit market growth.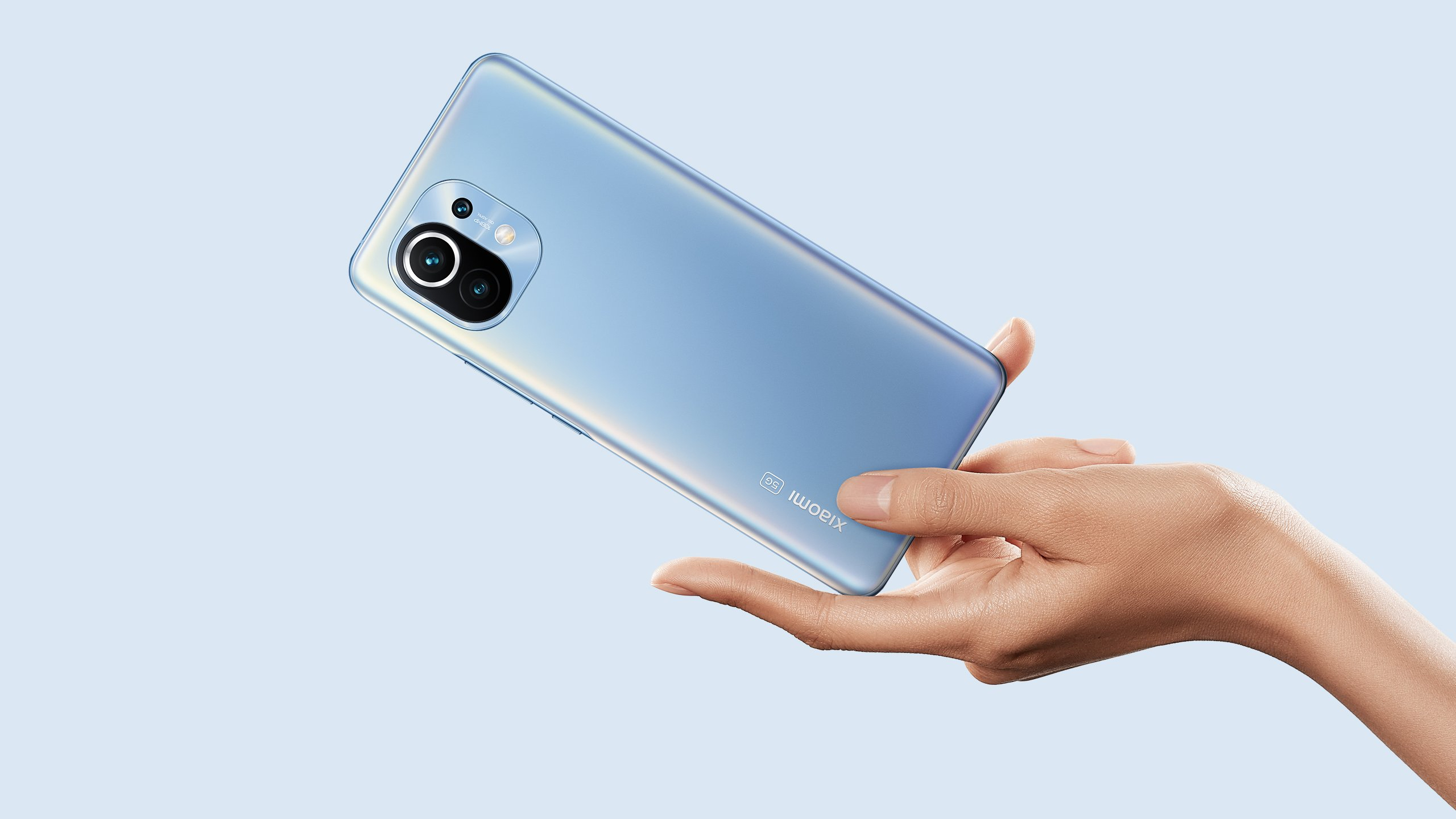 An Android smartphone, but more secure
We headed over to the French Tech hub at MWC to check out the Sikur One, a new security-focused business smartphone.
The phone is manufactured by Brazilian company Multilaser, and Sikur provides a modified and slimmed-down version of Android, which utilizes Zero Trust principles to offer an additional layer of protection.
The Sikur One can also be locked or wiped remotely, in the event it's lost or stolen, minimizing the chances that sensitive corporate data ends up in the wrong hands.
You can't buy the phone from Sikur direct, only via resellers, but the company says it expects to device to sell for roughly $500. For more details, take a look at our original news story.
Image 1 of 2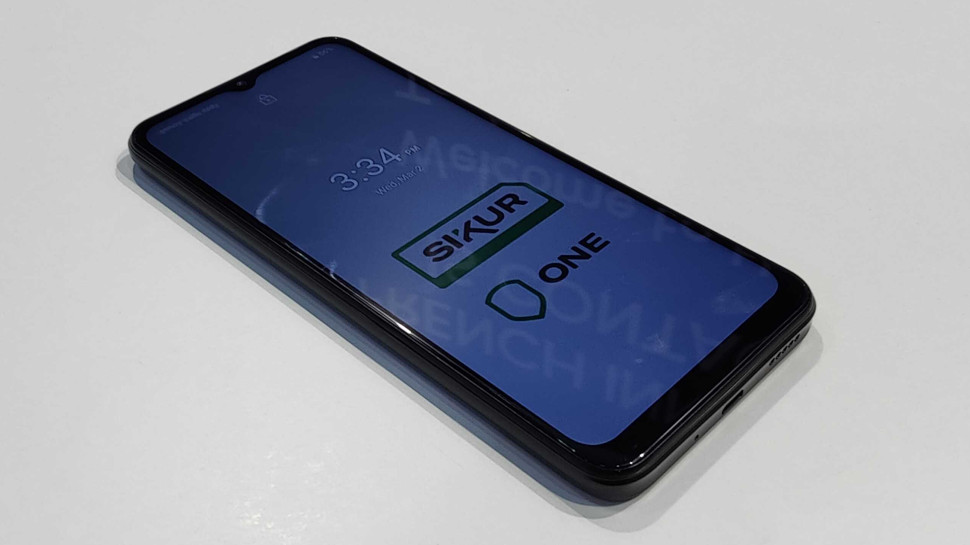 Image 2 of 2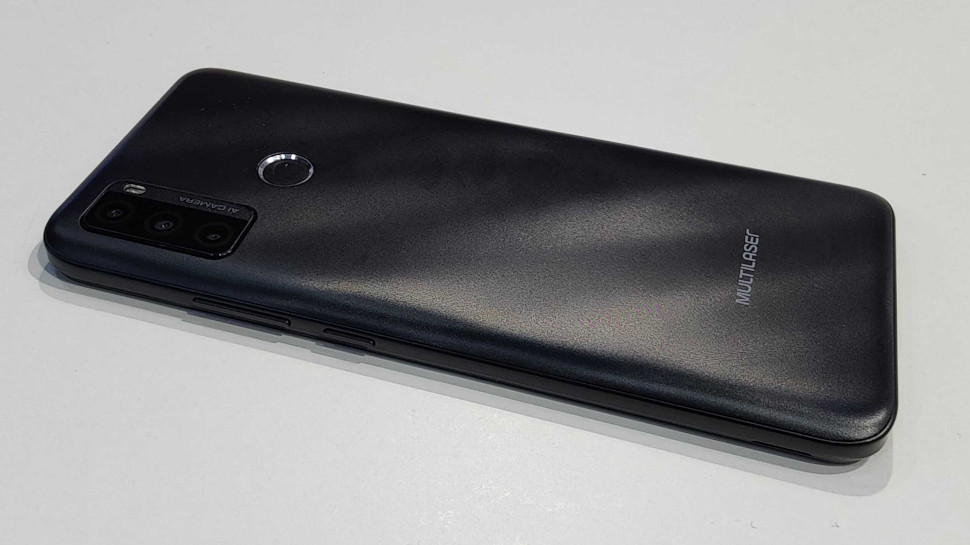 Arm is gunning for the server market
Arm is expecting to make significant headway in the server processor market in the coming years as its investment in the space begins to bear fruit, the company's SVP of Infrastructure has said.
In conversation with TechRadar Pro at MWC 2022, Chris Bergey explained that although Arm's heritage is not tied closely to infrastructure, the company's instruction set architectures (ISAs) are increasingly well-suited as the base for high-performance processors for cloud and other use cases.
"A lot of startups have attempted to do Arm in the data center over the years. At the beginning, the value proposition early on was about low power, but data center operators really care about performance. It's about packing as much compute as possible into a rack," he said.
"With Arm, cloud providers are finding they can get more compute, because they can put more cores in a power envelope. And we're just at the tip of the iceberg."
For more details, read our full story.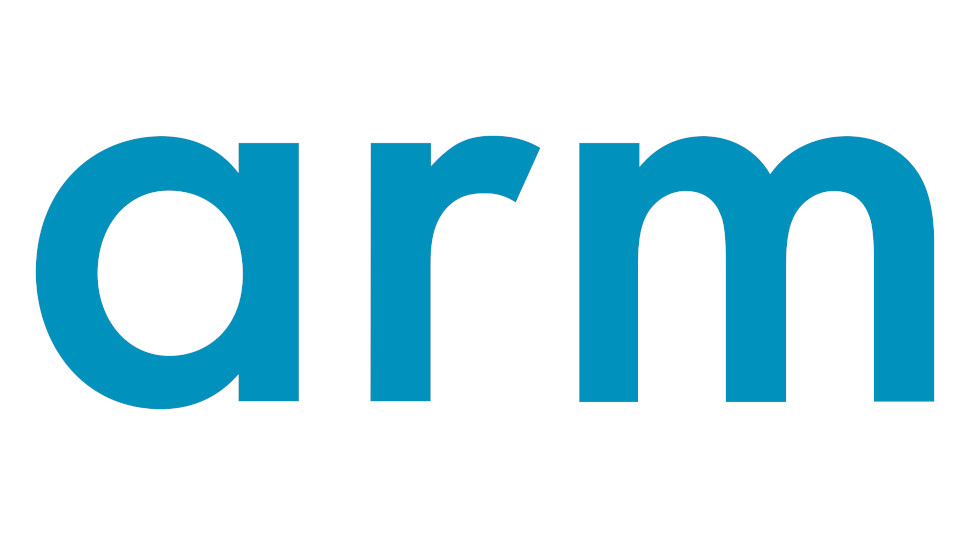 Hands on with the Lenovo ThinkPad X13s: a delicious temptation
We've been lucky enough to get a quick look at the Lenovo ThinkPad X13s, the first ever Arm-based ThinkPad.
You can read our full Lenovo ThinkPad X13s hands-on here, but it's far to say we're impressed – it's a beautifully made, light and thin device that promises great power and battery life.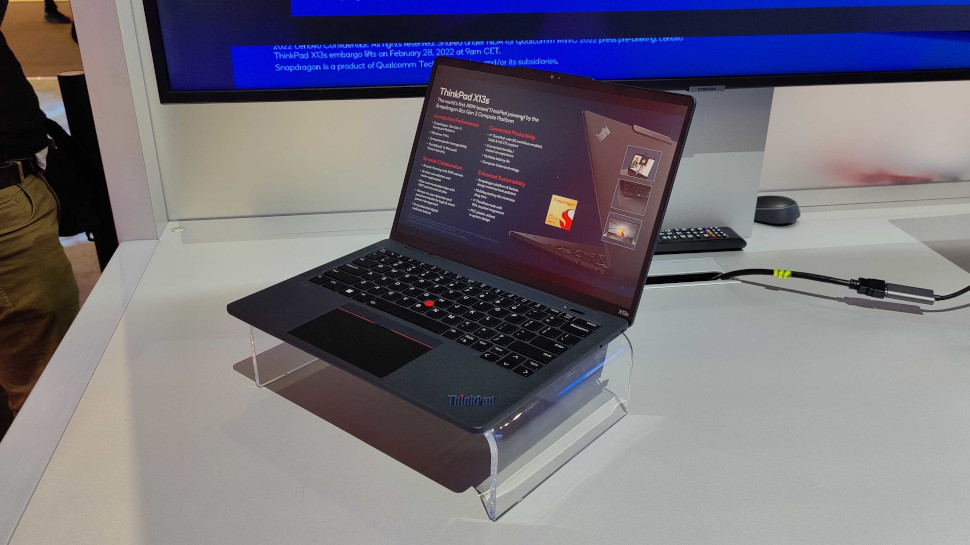 MediaTek is coming for Qualcomm's smartphone crown
MediaTek has announced two new premium chipsets designed for flagship 5G mobile devices: the Dimensity 8000 and Dimensity 8100.
Launched at MWC 2022, the new SoCs add an additional tier to the company's existing portfolio, filling a performance gap between the recently launched Dimensity 9000 and the less performant Dimensity 1300.
The Dimensity 8000 series chips bundle four Arm Cortex-A78 cores, an Arm Mali-G610 MC6 GPU and MediaTek's latest AI processing unit, a combination the company says delivers "the most power-efficient performance in its class".
We spoke to MediaTek executives at MWC to hear more. Check out our full story.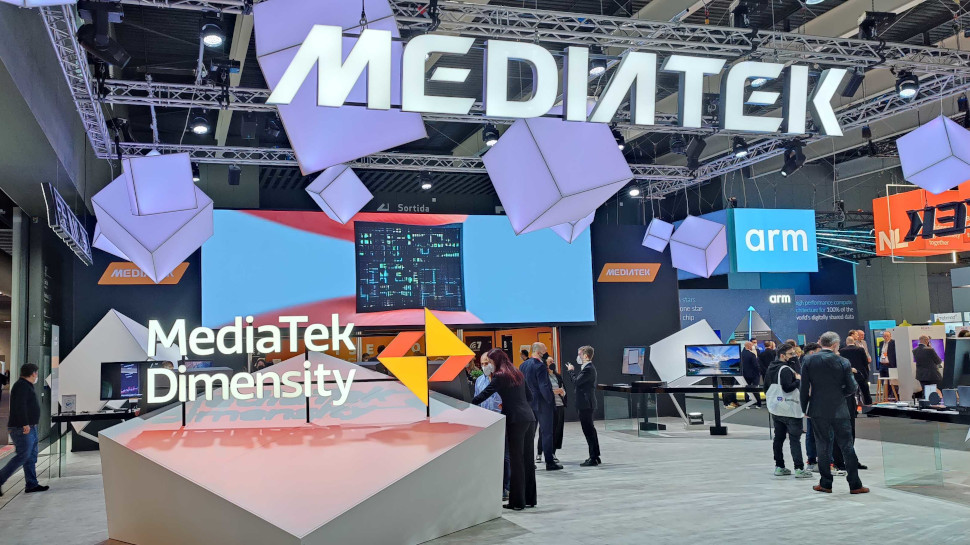 Meta says modern networks are incapable of supporting the metaverse
Meta has revealed it is working closely with mobile operators in an effort to prepare networks for the so-called metaverse.
The company says the metaverse will demand "vast enhancements" in network capacity and a significant shift in the way networks are architected, due to the scale and complexity of the experiences it will enable, connecting virtual and physical worlds.
"Today, we're at the start of the next transition as we build for the metaverse. But creating a true sense of presence in virtual worlds delivered to smart glasses and VR headsets will require massive advances in connectivity. Bigger than any of the step changes we've seen before. Things like remote rendering over edge compute cloud and wide-scale immersive video streaming will take entirely new types of networks," said Mark Zuckerberg, Meta CEO.
"We need to create connectivity infrastructure that can evolve as fast as technology does. So we'll continue to work with partners that share this vision for the next computing platform – supporting breakthroughs in this ecosystem over the next decade to make sure people around the world can participate in the metaverse we're all building."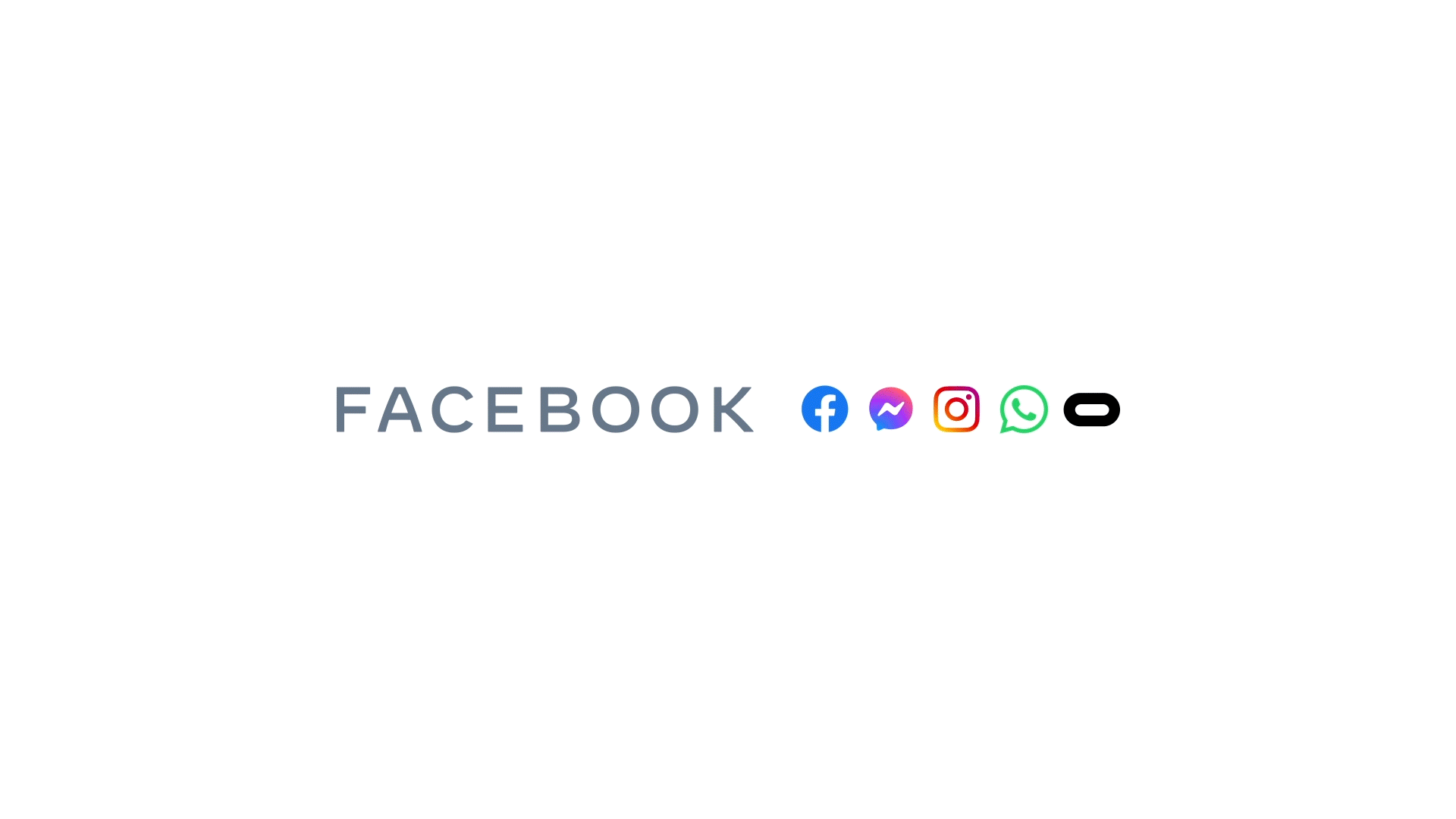 Orange to switch off 2G and 3G across Europe by 2030
Orange will switch off its 2G and 3G networks in Europe by the end of 2030, paving the way for network modernization and spectrum refarming that will boost more advanced and efficient 4G and 5G services.
The Paris-based telecoms group is Europe's fourth largest mobile operator, with divisions in Belgium, France, Luxembourg, Poland, Romania, Slovakia, and Spain. It will adopt a two-stage approach, with the timeline for the shutdowns depending on each country's circumstances.
In France, 3G coverage is greater than 2G, meaning the latter will be decommissioned first in 2025, before 3G is turned off in 2028. In other territories, 3G will be switched off by 2025 and then 2G no later than 2030.
For more details, read our full story here.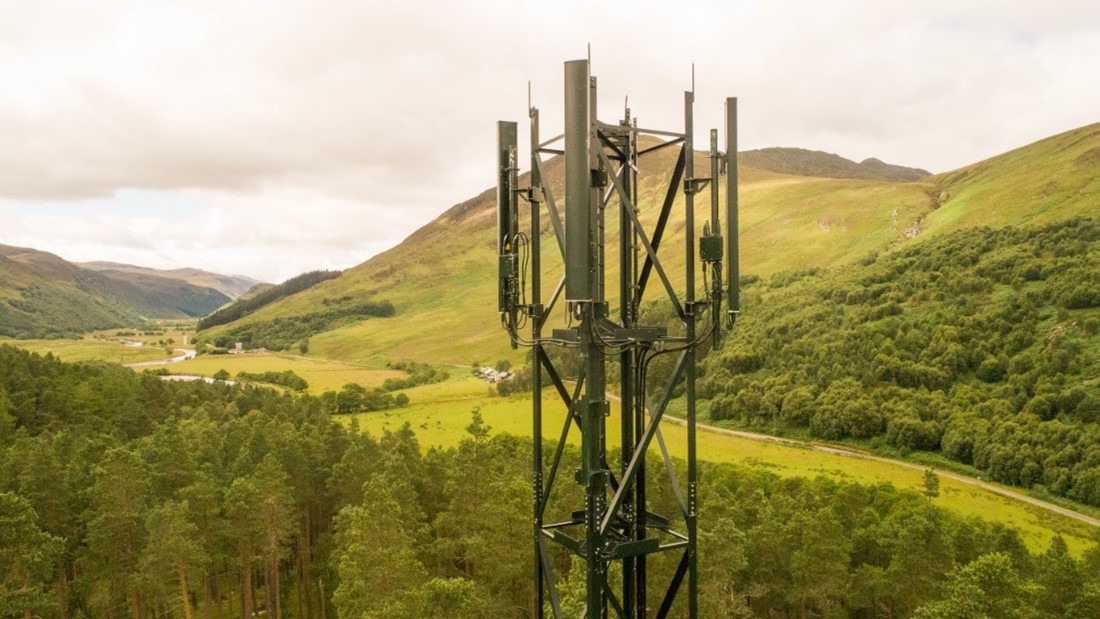 Meet the ThinkPad X13s
Lenovo has launched a new always-connected laptop for business users, the ThinkPad X13s.
The X13s will be the first laptop to feature Qualcomm's Snapdragon 8cx Gen 3 compute platform, which delivers mmWave 5G connectivity and a whopping 28-hour battery life for workers on on move. 
"ThinkPad X13s promises to end power anxiety and delight users with AI accelerated collaboration experiences and hyper-speed connectivity wherever they happen to be," said Jerry Paradise, VP Global Commercial Product Portfolio, Lenovo PC and Smart Devices.
The laptop will hit the market in May, starting at €1399.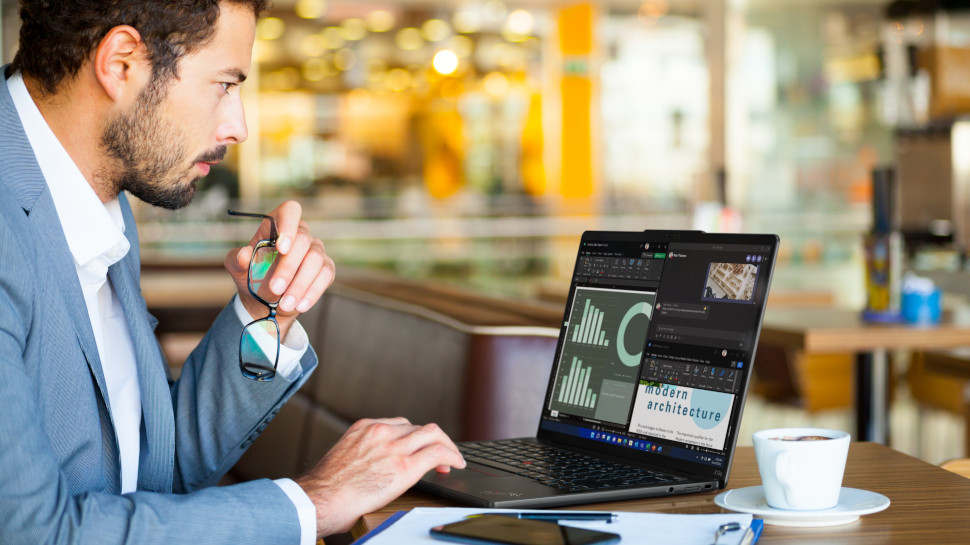 Huawei and AWS take to the stage
Kicking of day two here at MWC is a keynote session featuring AWS CEO Adam Selipsky and Huawei's Rotating Chairman Guo Ping.
Selipsky dedicated his speech to the opportunities arising from the interplay between cloud, AI and 5G technologies.
Specifically, he highlighted the ability to deliver a new generation of apps that demand rapid speeds and low latency, in sectors ranging from autonomous vehicles to entertainment, robotics and industry.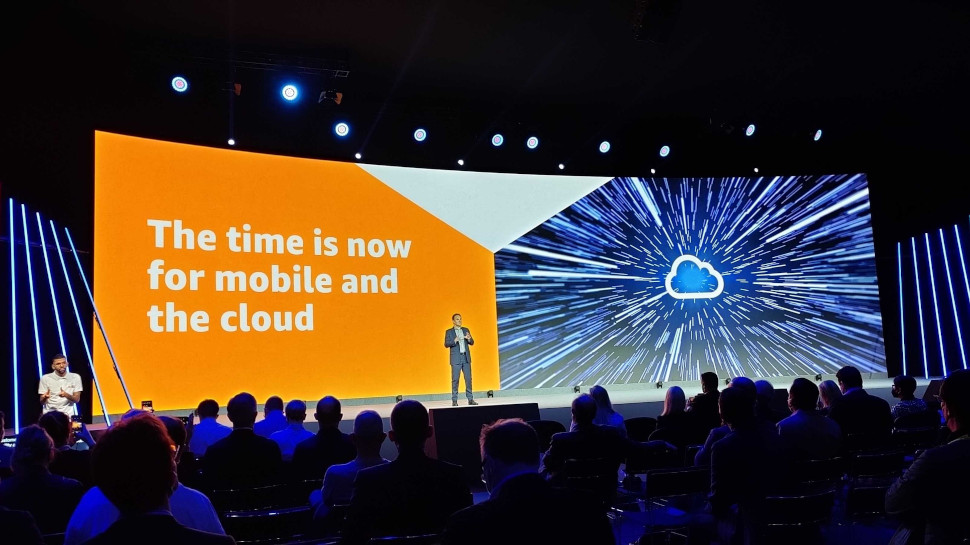 Ping, meanwhile, used the session as a platform to reiterate his company's refusal to back down from the international stage, despite sanctions affecting its ability to operate in US and European markets.
"To see the future, we need to look up, above the politics, partisanship and rhetoric," said Ping.
"Many people ask whether Huawei will retreat from the international market. But the answer continues to be, no. We are committed to helping customers who choose us to achieve the greatest business success."
For more, read out full story here.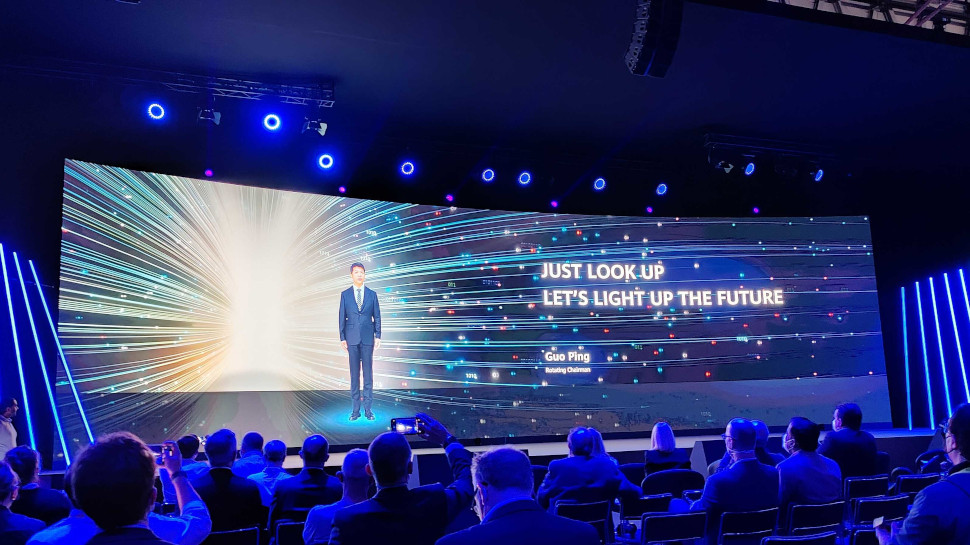 Qualcomm is bringing faster 5G to more devices
Qualcomm took the opportunity to launch a host of new products and partnerships at MWC this year – too many to summarize effectively here.
The thread that connects all the announcements together, however, is an ambition to bring 5G support to more devices (and device types) and optimize performance to the greatest possible extent.
For the specifics, read on below. And we'll be back tomorrow for more action from MWC 2022.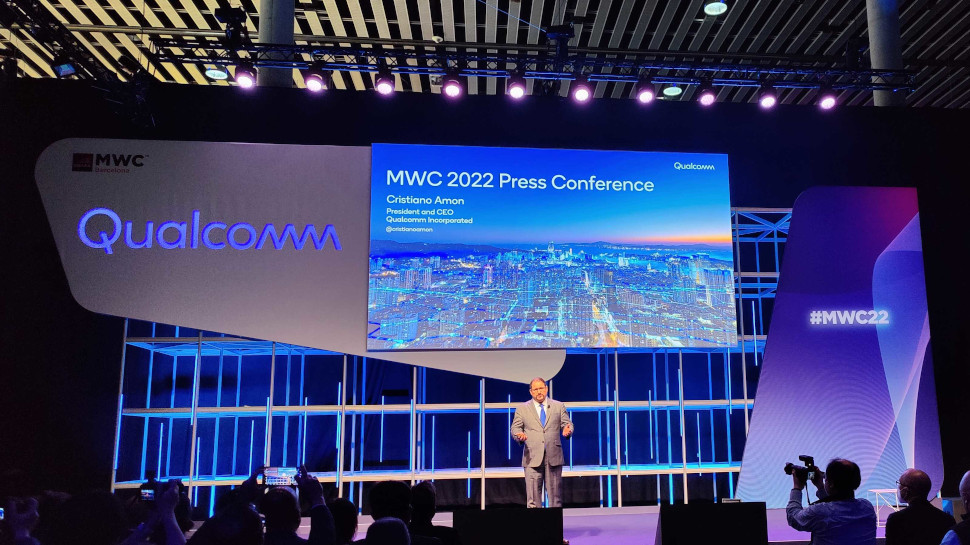 5G on wheels
Imagine you work at HTC VIVE and you've been tasked to come up with the name of a new product, a portable private 5G solution. Do you go for a boring one or a cryptic one? Someone chose "Reign Foundation" because, well, why not (Reign is also the name of a HTC subsidiary). It's essentially a rugged suitcase that can be carried around and can be set-up in less than half an hour, making it ideal for location based services.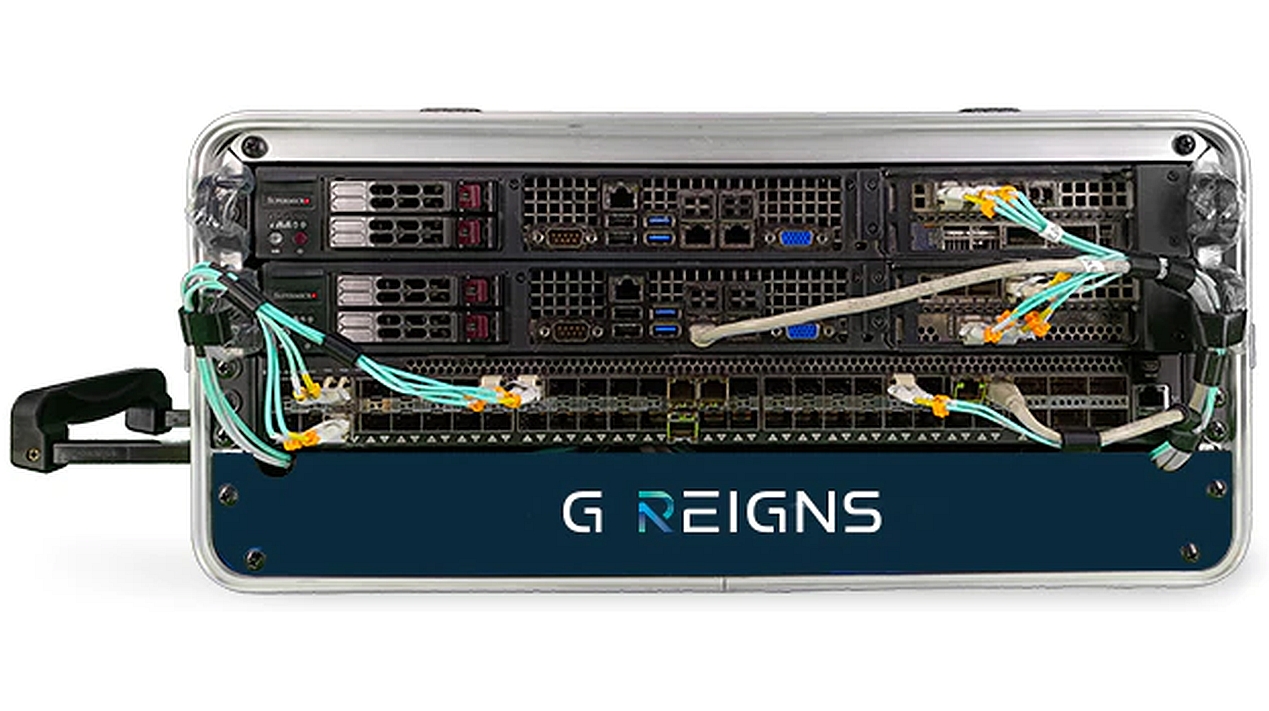 And the award for the fastest charger goes to..
 2022 is shaping up to be the year when manufacturers battle out to find out who can charge a smartphone the fastest. Realme announced that its GT NEO3 can reach a staggering 150W with a cable with future models reaching 200W.  Just a few hours later, archrival Oppo released its very own 150W charging technology with plans to pus it to 240W, one capable of charging a 4500mAh battery in nine minutes, that's 540 seconds.
Honor on the other hand unveiled its HONOR Magic4 handset that can be charged wirelessly at 100W. In comparison, Tesla's Level 1 charging or "trickle charging" delivers 1400W to an electric vehicle. Mind boggling.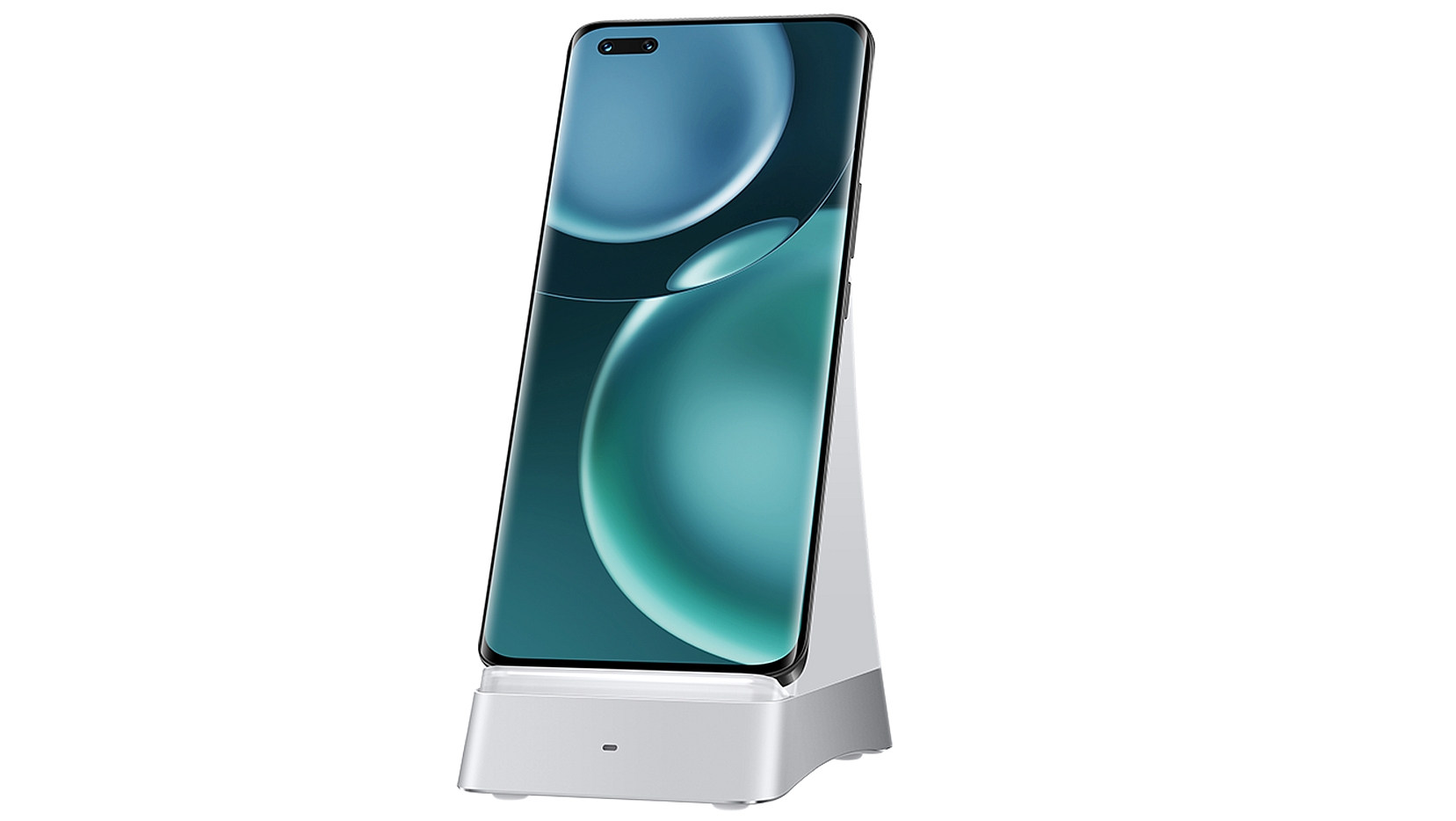 Bullitt Group unveils its first rugged 5G hotspot and UK MVNO
Ruggedised devices are growing increasingly popular as more industries embrace handheld and mobile products, but wireless hotspots have so far failed to get the tough upgrade
Now, Cat Phones maker Bullitt Group has revealed the Cat Q10, its first rugged 5G hotspot designed for use in some of the toughest conditions around. Able to survive extremes of hot and cold temperatures, the Cat Q10 features an IP68 dust and water-proof rating, and can survive a drop onto steel from six feet/1.8 metres.
The company says the Cat Q10 will offer ultra-fast 5G connectivity far ahead of 4G or LTE wherever there is good cellular network coverage, with up to 32 devices able to connect to a single hotspot. It also sports a swappable 5300mAh battery that offers up to 10 hours of usage from a single charge, and also offers fast recharging.
There's no concrete details on pricing just yet, but the Cat Q10 will go on sale in Q2 2022, the company says.
In a slightly puzzling move, the company also announced it has partnered with Transatel and EE to launch an MVNO for use in the UK market. Bullitt Connect will offer voice, text and data services to both consumer and industrial customers, including the likes of the gigi economy or logistics market.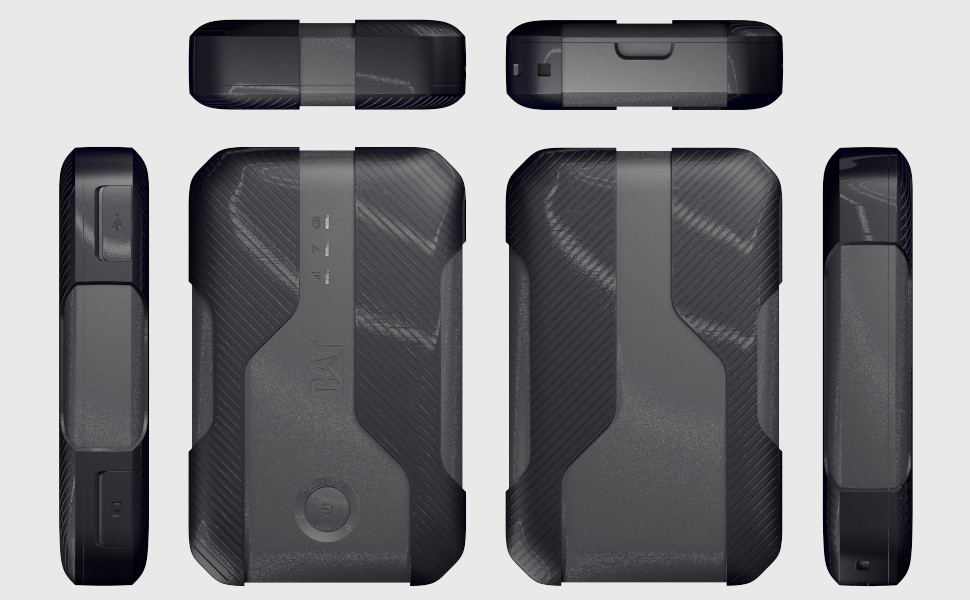 GSMA reveals optimistic predictions for a 5G future
To mark the opening of the show, MWC organisers the GSMA has revealed its latest Global Mobile Economy Report, examining the current state of the worldwide market.
Unsurprisingly, it's good news when it comes to 5G, with the report claiming that the total number of 5G connections is now expected to reach one billion in 2022 as usage grows rapidly around the world. 
This is largely thanks to widespread investment in 5G technology across the world, with the global coverage gap shrinking from a third of the population to just 6%.
The report predicts that by the end of 2025, 5G will account for around a quarter of all mobile connections, and more than two in five people worldwide will live within reach of a 5G network. Last year, mobile technologies and services generated $4.5 trillion of economic value, equating to 5% of global GDP – which is set to grow to $5 trillion in 2025.
However, the GSMA adds that there is still work to be done, as it estimates 3.2 billion people, or 41% of the global population, are still not using mobile internet.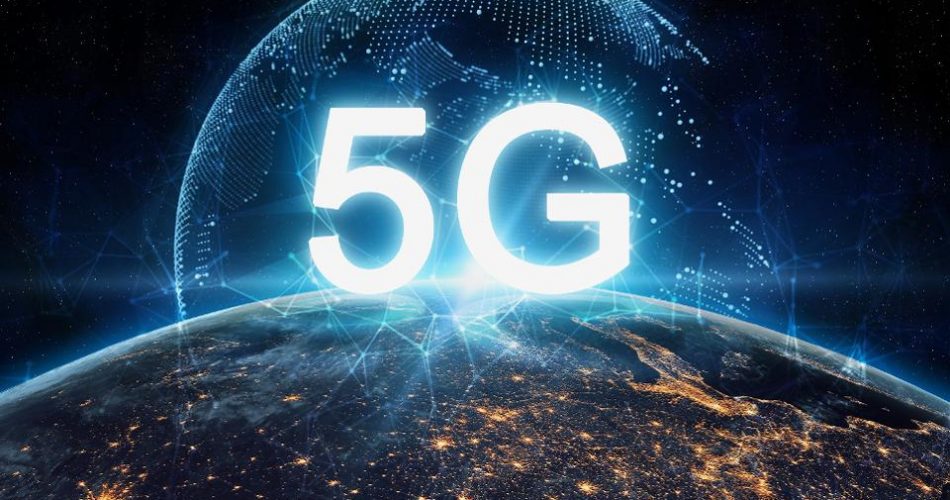 Huawei unveils its first printer and it's powered by HarmonyOS
The PixLab X1 is Huawei's first printer and it turns out to be a bit of a surprise. Running on Huawei's own HarmonyOS operating system, the PixLab X1 is an all in one printer, offering scanning and copying functions alongside just printing.  
As a laser rather than inkjet unit, this could be a great SMB printer, although we don't know whether it offers color printing or just monochrome. Huawei says that it will be the industry's first printer to feature a toner cartridge designed for easy pigment replacement, so a nudge towards the growing environmental-friendly market.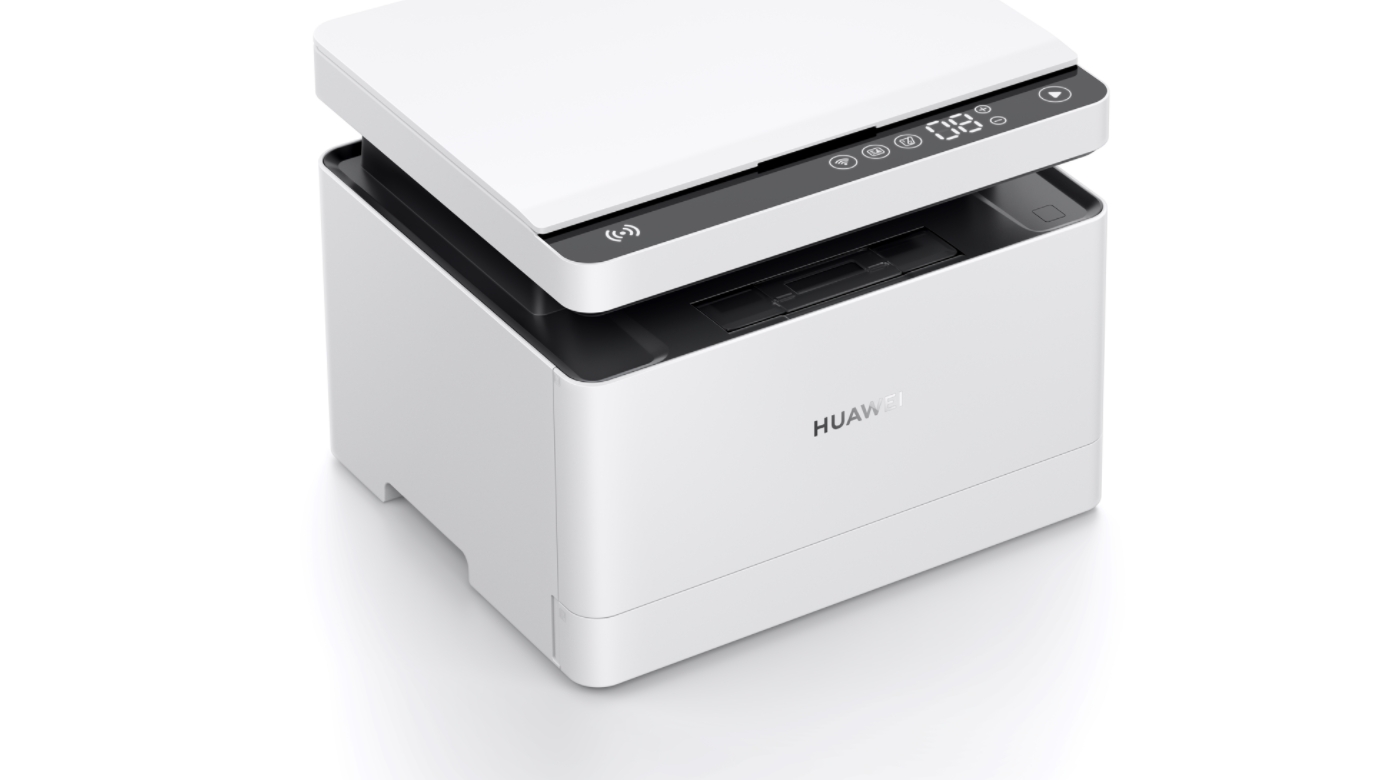 This picture requires no caption
Credit to Bobby Hellard from our sister publication, IT Pro, for this picture that captures our imagination. Even if Barcelona is the capital of the mobile industry world right now, it doesn't prevent some from blaming 5G for a lot of things. For the low-down on what 5G is and how safe it is, check out our page.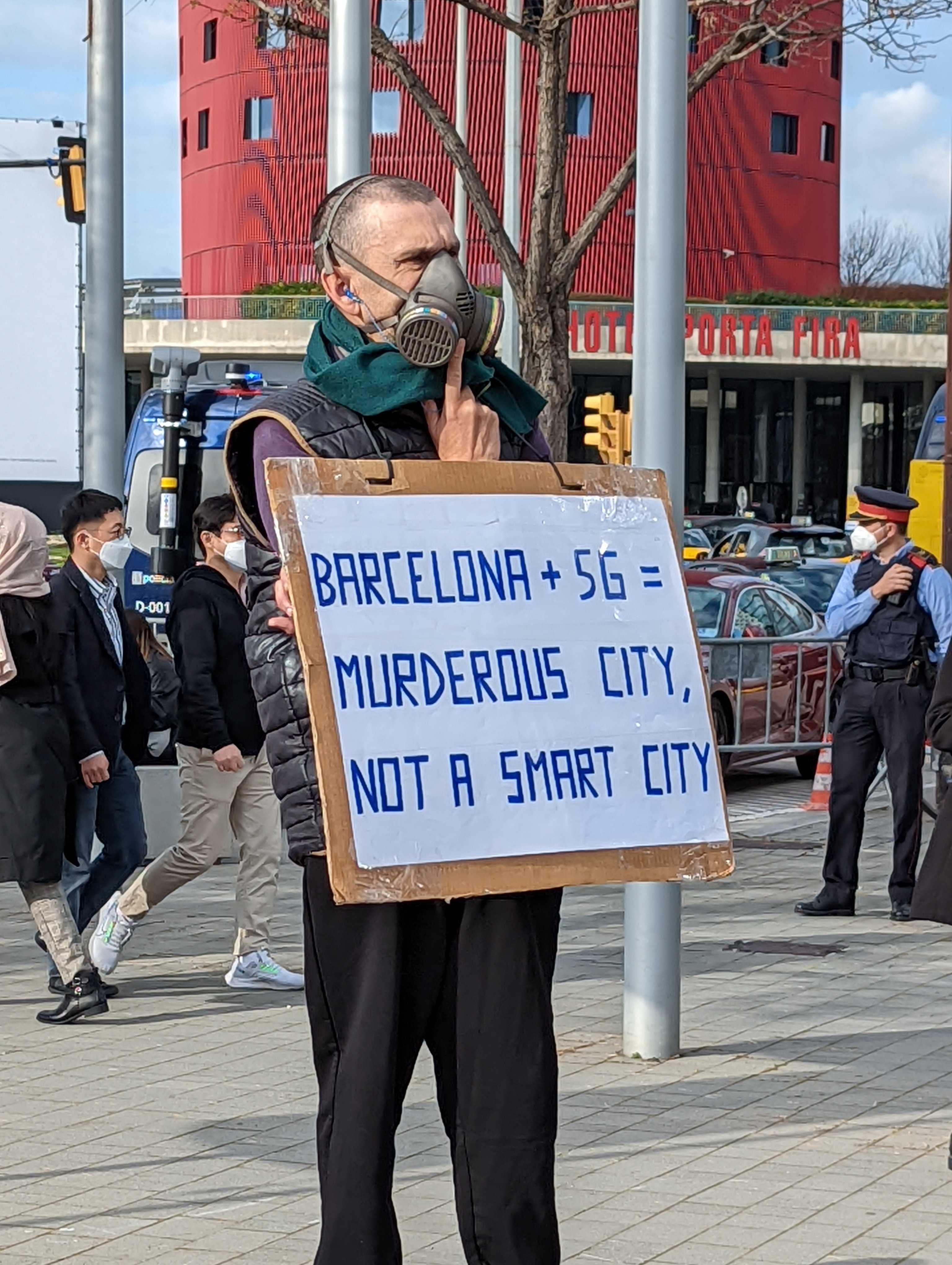 Huawei unveils first-ever all-in-one PC
Huawei has been busy at MWC 2022 already, unveiling a whole host of new mobile and computing devices at it looks to rebound from a difficult few years.
Among the new launches is the Huawei MateStation X, the company's first all-in-one PC. Built around a 28.2in 4K touchscreen, the PC is powered by an AMD Ryzen 5000H Series processor, 16GB RAM and 512GB storage, along with Wi-Fi 6 as standard.
Huawei says the MateStation X offers utlimate customization when it comes to posing and tuning, making it ideal for home workers. Thanks to the company's multi-screen collaboration service, it can also link seamlessly with other Huawei smartphones and tablets, meaning you can click and drag files or other items across devices, giving easy access to the data you need.
There's no news on availability, release dates or price just yet, but Huawei says it'll provide updates soon.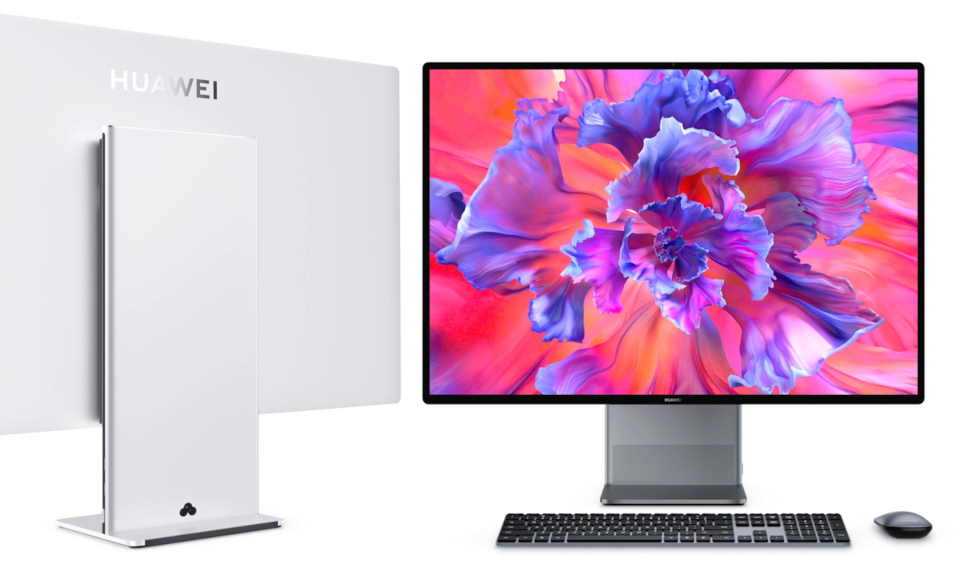 Dispatch from the exhibition floor
As ever, there are plenty of curiosities on the exhibition floor at MWC 2022, from a 5G-powered barman to a VR theme park ride. All the big names are competing for the title of most outlandish demo station.
Image 1 of 3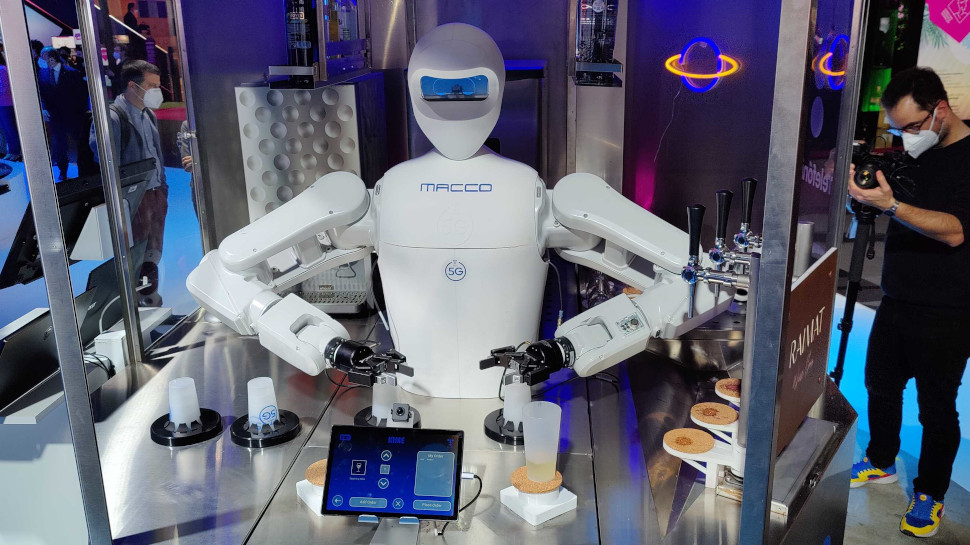 Image 2 of 3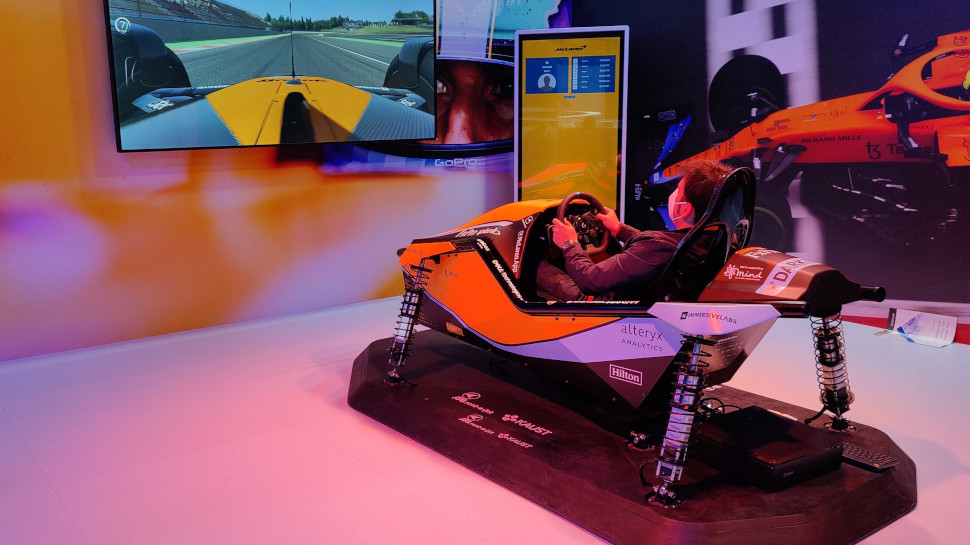 Image 3 of 3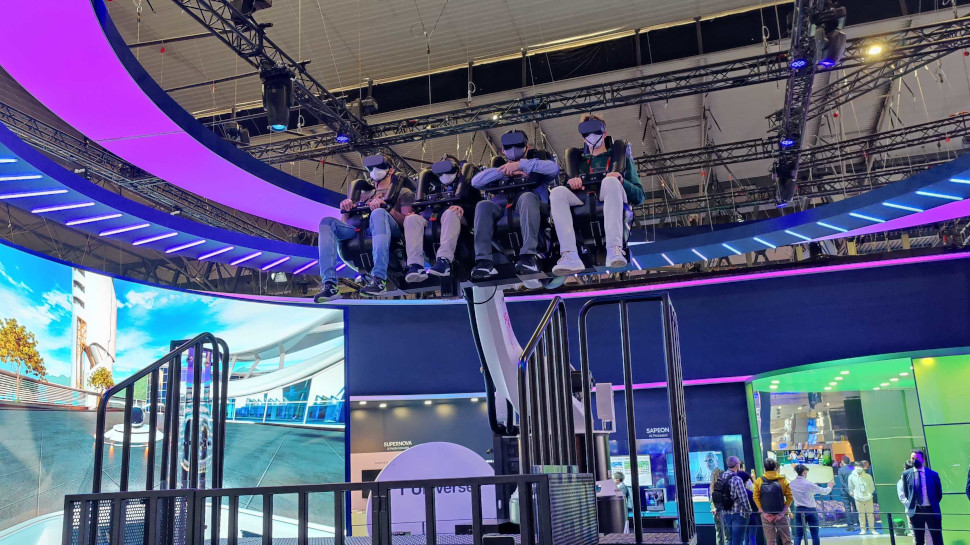 TechRadar Pro is live at the Fira
We're here at the Fira Gran Via in Barcelona, covering all the latest announcements coming out of MWC 2022. The first day is set to be a busy one, so strap in.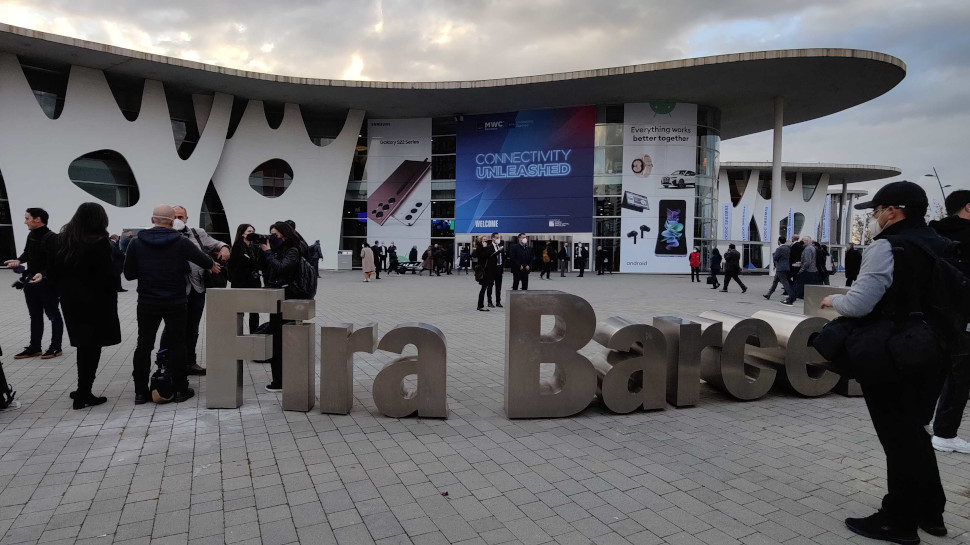 We're in attendance this evening at Huawei's pre-MWC showcase in Barcelona, hearing from a range of executives from across the telecoms space. Huawei kicked off the show with a presentation from Ryan Ding, Executive Director of the Board.
Huawei: 5G is rapidly gathering steam, but we need to focus on sustainability
The global 5G rollout is quickly gathering pace, paving the way for new consumer experiences and improved productivity across various industries, says Huawei.
According to Ding, the 5G ecosystem has developed rapidly since rollout first began, driving "remarkable commercial success" for early adopters.
Speaking at an event hosted by Huawei ahead of MWC 2022, Ding said that upwards of 200 mobile operators have now deployed commercial 5G networks, serving more than 700 million end users.
However, he also took the opportunity to call for a tighter focus on green networking technologies, which Ding claims will be "key to the sustainable growth of the digital economy".
For more details, read our full story here.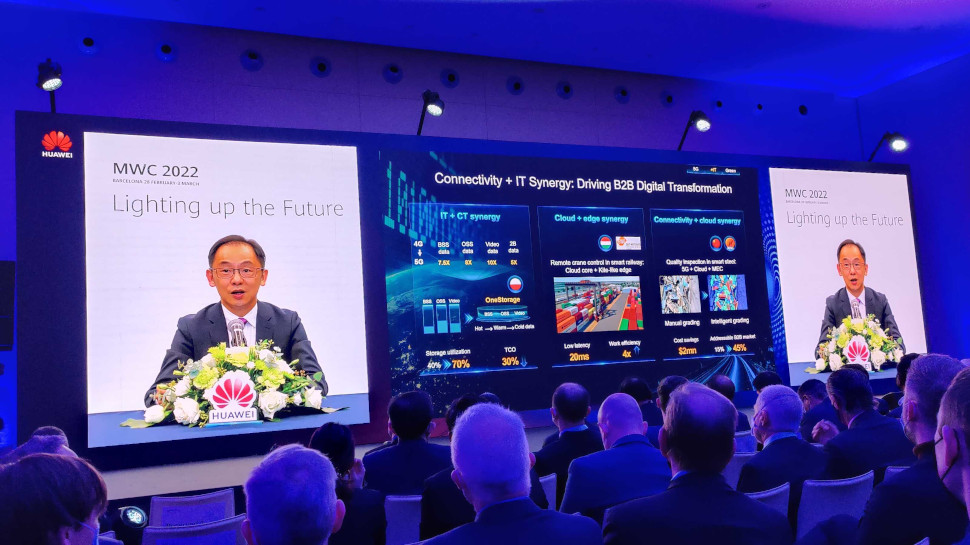 SSDs could squeeze hard drives out of the data center sooner than you think
Solid state drives (SSDs) could drive traditional hard disk drives (HDDs) to the brink of extinction in the data center as early as 2025, Huawei predicts.
Speaking to TechRadar Pro in Barcelona ahead of MWC 2022, the company's VP of Data Storage, Fupeng Zhang, explained that the falling price and superior performance of flash storage are squeezing HDDs from the market.
Zhang says the process will be a gradual one, but anticipates that SSDs will account for as much as 80% of non-archival data center storage by 2025, up from roughly 30% today.
For more details, read our full story here.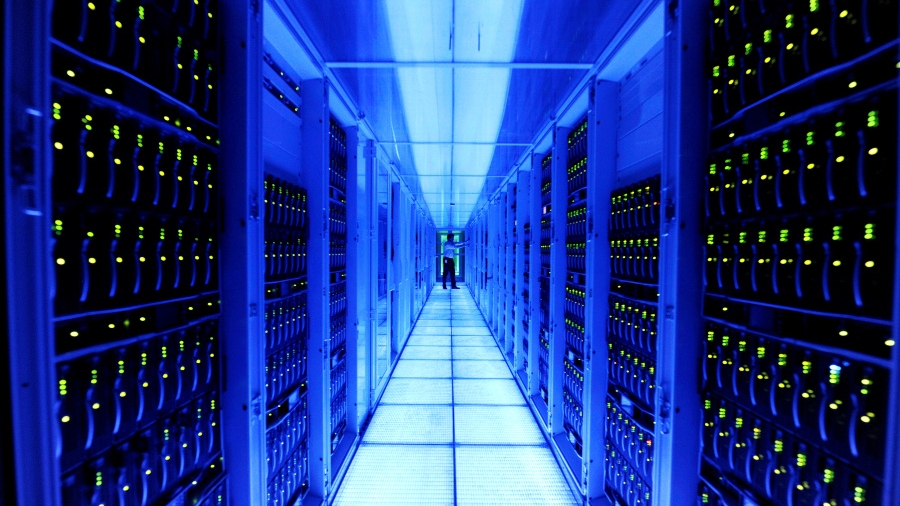 Nokia to deploy machine learning to tackle 5G complexity
Nokia has lifted the lid on plans to deploy machine learning (ML) techniques to address 5G network complexity.
The company's new Intelligent RAN Operations solution is said to enable operators to improve network quality and efficiency, while also cutting costs and emissions.
To make this possible, the service uses ML to automate a selection of common network management tasks, which improves the ability to identify and rectify network issues promptly. Nokia says human error is also eliminated from the equation, thereby eliminating another source of risk.
"Nokia's Intelligent RAN Operations helps operators deliver 5G services to their customers in the most efficient and effective way possible," said Mark Atkinson, SVP Radio Access Networks PLM at Nokia.
"Through intelligent machine learning, it boosts network performance, quality, and the subscriber experience whilst reducing power consumption and operational costs."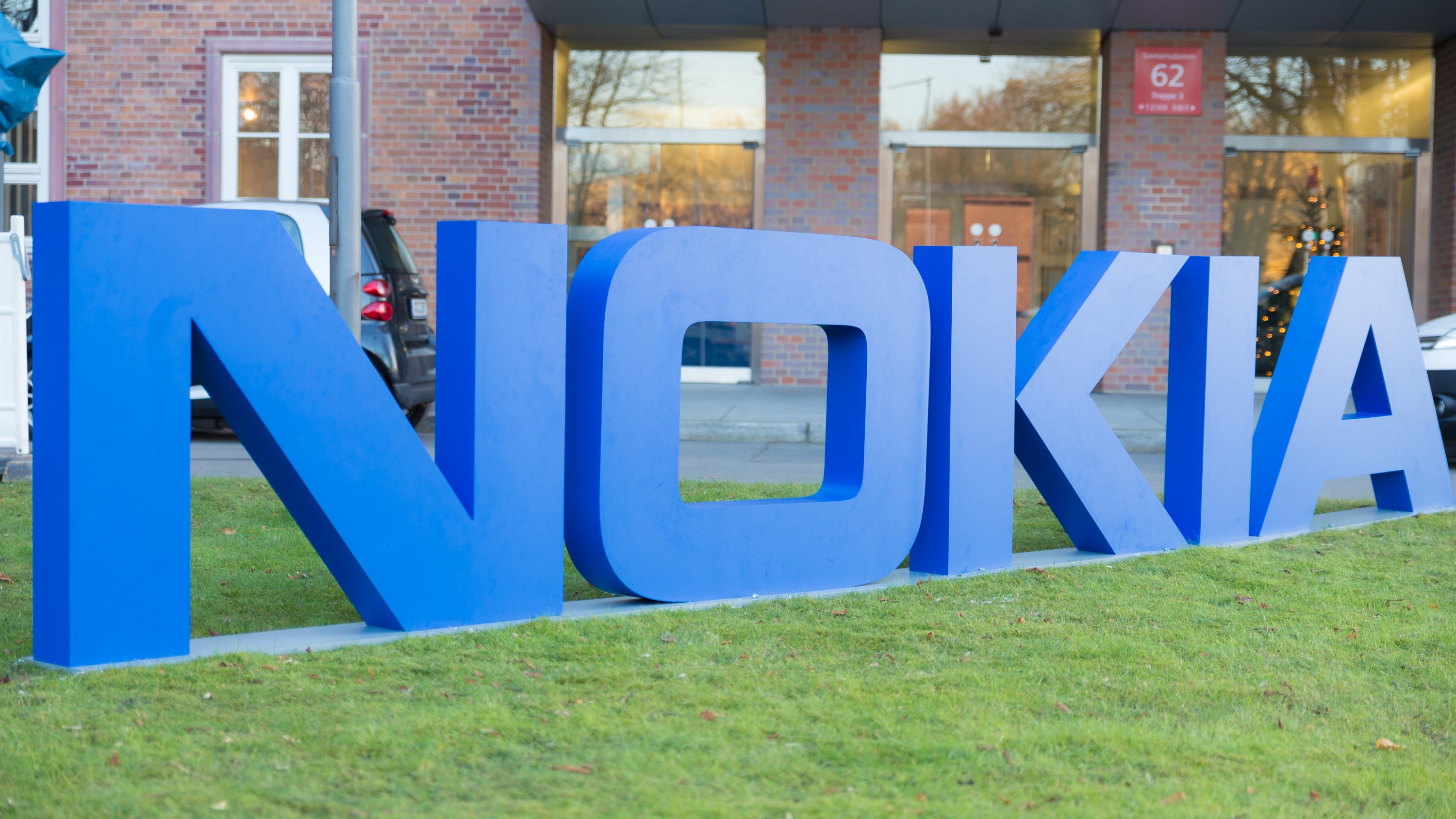 HPE launches new private 5G offering
HPE has announced a new private 5G offering designed to bring the benefits of high-speed, high-bandwidth private networking to industry and enterprise.
The new service is said to enable "seamless interworking" across private 5G and Wi-Fi, thereby helping business capitalize on the wide area coverage offered by 5G and the cost benefits of Wi-Fi in indoor environments.
HPE says its private 5G solution is pre-integrated with radio access capabilities from a number of vendors, which means it can be rolled out rapidly and in a flexible manner.
"Data growth is creating countless new opportunities across many industries, but superfast, stable and secure connectivity is essential to enable these digital experiences," said Tom Craig, VP and General Manager, HPE Communications Technology Group.
"With our leadership in both enterprise and cellular connectivity, HPE is the perfect partner to help customers deploy private networks that are future proofed for today's data-first reality. Together, HPE's private 5G solution and Aruba Wi-Fi technology promises a complete private networking solution that helps to optimize the working environment, as well as giving telcos new opportunities to grow their enterprise business."
Dell wants to help accelerate a major mobile industry shift
As we reported last week, Dell has taken the wraps off a new range of hardware, software, and services that will make it easier for operators to build networks that take advantage of open and cloud architectures in the 5G era.
The Dell Telecom Multi-Cloud Foundation comprises hardware, orchestrator management software and support for integrated telecom platforms from the likes of Red Hat, VMware and Wind River. Dell is also adding bare metal orchestrator modules to its software, meaning operators can deploy and lifecycle manage the entire cloud foundation stack.
"Communications service providers are changing how they build and deploy open networks, so they can develop innovative services that capture the edge opportunity," said Dennis Hoffman, senior vice president and general manager, Dell Technologies Telecom Systems Business. 
"Our expanded telecom solutions portfolio gives network operators the speed and simplicity they need to quickly modernise their networks and monetise new services."
The shift to a cloud-native model will make networks more scalable and cost-effective, allowing mobile operators to rapidly roll out new services and reduce costs. Meanwhile technologies such as Open RAN will enable a shift away from highly integrated, proprietary equipment and allow operators to mix and match innovations from multiple vendors and use commoditized hardware.
For more details, read our full story here.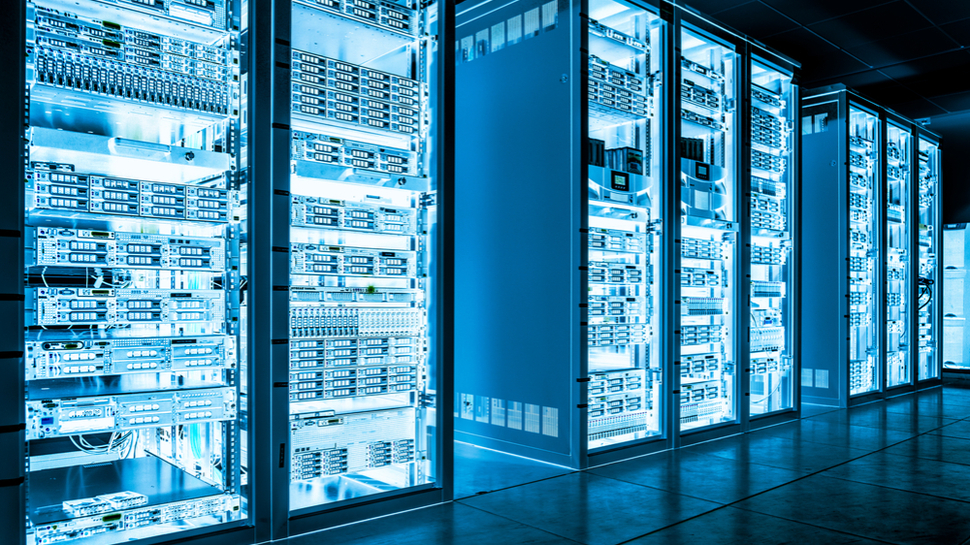 TechRadar Pro has landed
After navigating flight cancellations, lost baggage and a sprint through Madrid train station, we have installed ourselves in Barcelona ready for MWC 2022.
The show doesn't kick off in earnest until tomorrow (February 28), but a number of companies have chosen to go live with their announcements early this year. We'll be running through a few for you today.
GSMA confirms there will be no Russian Pavilion at MWC 2022
The organisers of Mobile World Congress (MWC) in Barcelona have confirmed there will be no Russian Pavilion at this year's event and that certain companies and executives from the country will be barred from attending due to international sanctions.
The Russian Pavilion is one of several country-specific stands that usually populate the halls of MWC and are usually organised by investment bodies or government departments to showcase companies and startups from their nation.  
Industry body the GSMA said it would adhere to sanctions imposed by the US, UK, EU and others on Russia for its invasion of Ukraine but said it did not expect any major impact on the show, which is due to be staged in its traditional spring timeslot for the first time since the start of the pandemic.
For more details, read the full story here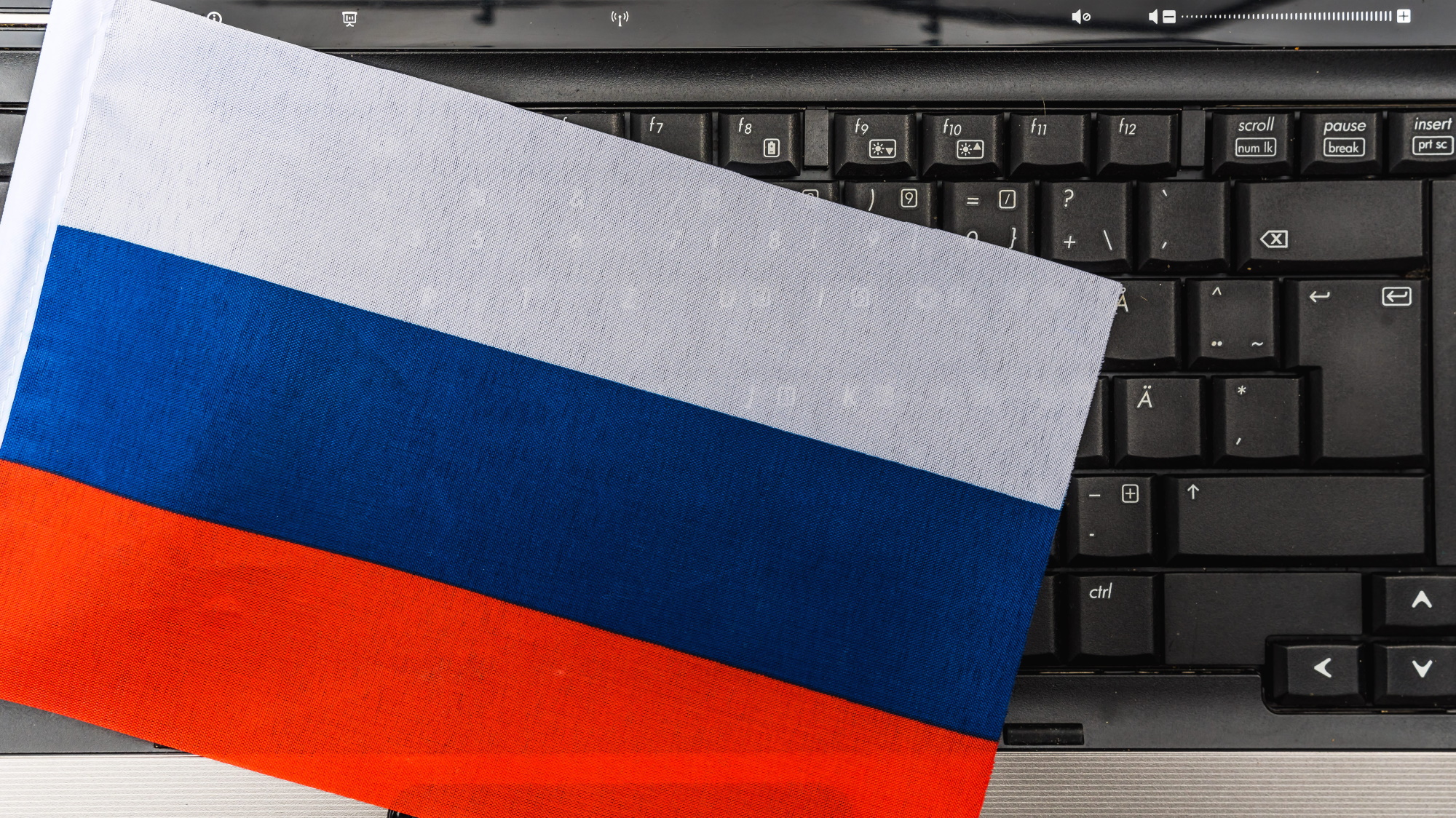 Intel unleashes new Xeon processors for the network and edge
Not every company is waiting until MWC kicks off to announce new products and services. Take Intel, which just unveiled new Xeon processors designed specifically for network and edge deployments.
The Intel Xeon D-2700 and D-1700 are built on the company's Ice Lake platform and feature integrated AI and crypto acceleration, built-in Ethernet and various other features that cater to common network and edge workloads.
Intel told TechRadar Pro and other media that the chips deliver "breakthrough performance" across use cases such as security appliances, enterprise routers and switches, cloud storage, wireless networks, AI inference and edge servers.
For more details, read our full story.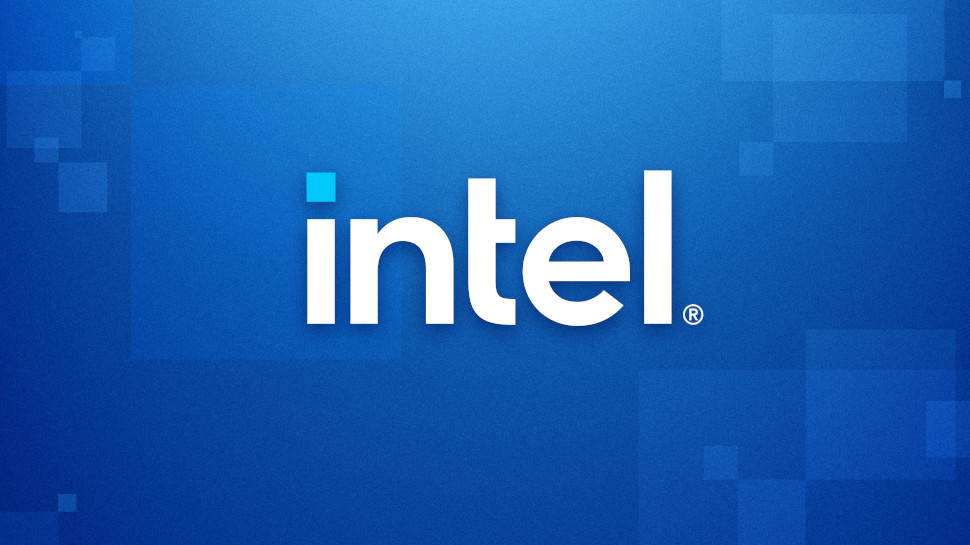 So what are we expecting to see at MWC 2022? The team here at TechRadar Pro have gazed into the tea leaves and come up with the following thoughts and predictions…
Desire Athow, Managing Editor, TechRadar Pro
"It's hard to believe that the chatter around 5G started to become louder at MWC 2014, eight years ago when the Samsung Galaxy S5 was launched. Since then the pandemic and the following lockdowns have changed how business is done. The conversation is now clearly focused on the transformative impact 5G can have on everything around us. It now feels right to bring MWC back to its B2B industrial roots after a decade when the headlines were dominated by new smartphones that didn't really bring much to the table after the first iterations. So, like the previous years, expect to hear a lot about IoT, AI, Edge computing, Blockchain, analytics, robotics and automation. Oh and the Metaverse of course."
Mike Moore, Deputy Editor, TechRadar Pro
"After a year away as a virtual event, it's good to see the appetite for Mobile World Congress is still there. Although not all the big vendors will be present, it should still be an exciting show for tech fans across many industries. This could be the first time we get a proper look at 6G networks, even if just as a proof of concept, as well as maybe finding out what blockchain actually does and how it can help the mobile industry. And with 5G networks now firmly set in place across the world, I'm hoping to see and hear more about some amazing use cases that make the most of superfast connections."
Joel Khalili, News & Features Editor, TechRadar Pro
"I'll be on the ground at MWC for TechRadar Pro this year, hearing first-hand from some of the most influential players in sectors ranging from hardware to networking, cloud, security and computing."
"It's obvious that 5G will be the glue that binds all these themes together at the show, as it has been for the past few years. But specifically, early whispers would suggest we're set to hear a lot more about the opportunities that private 5G networks might create, as well as how 5G can combine with advances in AI to enable new opportunities at the edge."
Steve McCaskill, Mobile Industry Correspondent, TechRadar Pro
"Although MWC 2022 will be a much smaller event than what we had become used to, it feels reassuring that the show is a) going ahead and b) is back in its usual late February / early March timeslot." 
"For those that are in attendance, Congress will be an opportunity to reconnect with old friends and contacts and strike deals in the corridors and networking areas of the Fira. In that spirit of partnership, I expect to see more collaborations between the world of telecoms and IT as operators continue their 5G rollouts and begin to accelerate the modernization of their back-end infrastructure with open systems and cloud-native infrastructure. This convergence will be especially evident in areas like Open RAN, private wireless, and the Internet of Things (IoT). It may not seem as exciting as a new handset, but it will be just as important."