3 min read
The health minister has defended the government's NHS pay offer by saying nurses with "partners" or "husbands" will "understand" the move because it will protect the financial support of those on furlough.
Speaking on BBC's Woman's Hour, the mental health minister claimed nurses would "get" the government's controversial pay plans because it would help protect their household incomes.
Her comments come after healthcare unions, including the Royal College of Nursing, threatened possible strike action over the proposed pay plans.
Dorries said she believed that "most nurses" with "partners [or] husbands" would understand the "tough choices" facing ministers who have pledged to continue funding the furlough scheme until September.
"I do think that most nurses get it that if they have partners, husbands, they get it," Dorries said.
"They understand that is a very important decision we had to make and it was also an incredibly expensive decision to the public purse."
The junior health minster used an example of a nurse who agreed with the government's policy on NHS pay if it meant the furlough scheme could continue to be funded.
"If I could quote a nurse manager of a vaccine center that I spoke to on Saturday, this is what she said: 'We have two children in our house, two of us, two wages coming in and one mortgage going out'," Dorries said.
"She said: 'if I had to choose between my husband being furloughed until the Autumn and a payrise, I would choose my husband being furloughed any day, because now we have the security that our mortgage can be paid'. And she also said: 'I completely get it'."
Dorries explained that the "unprecedented" pressure on the nation's finances was behind the pay decision, saying it was "important that in order to recover, in order to have an economy to fund our NHS that we did everything we can to keep people in jobs, to keep people paid and protect those people's jobs".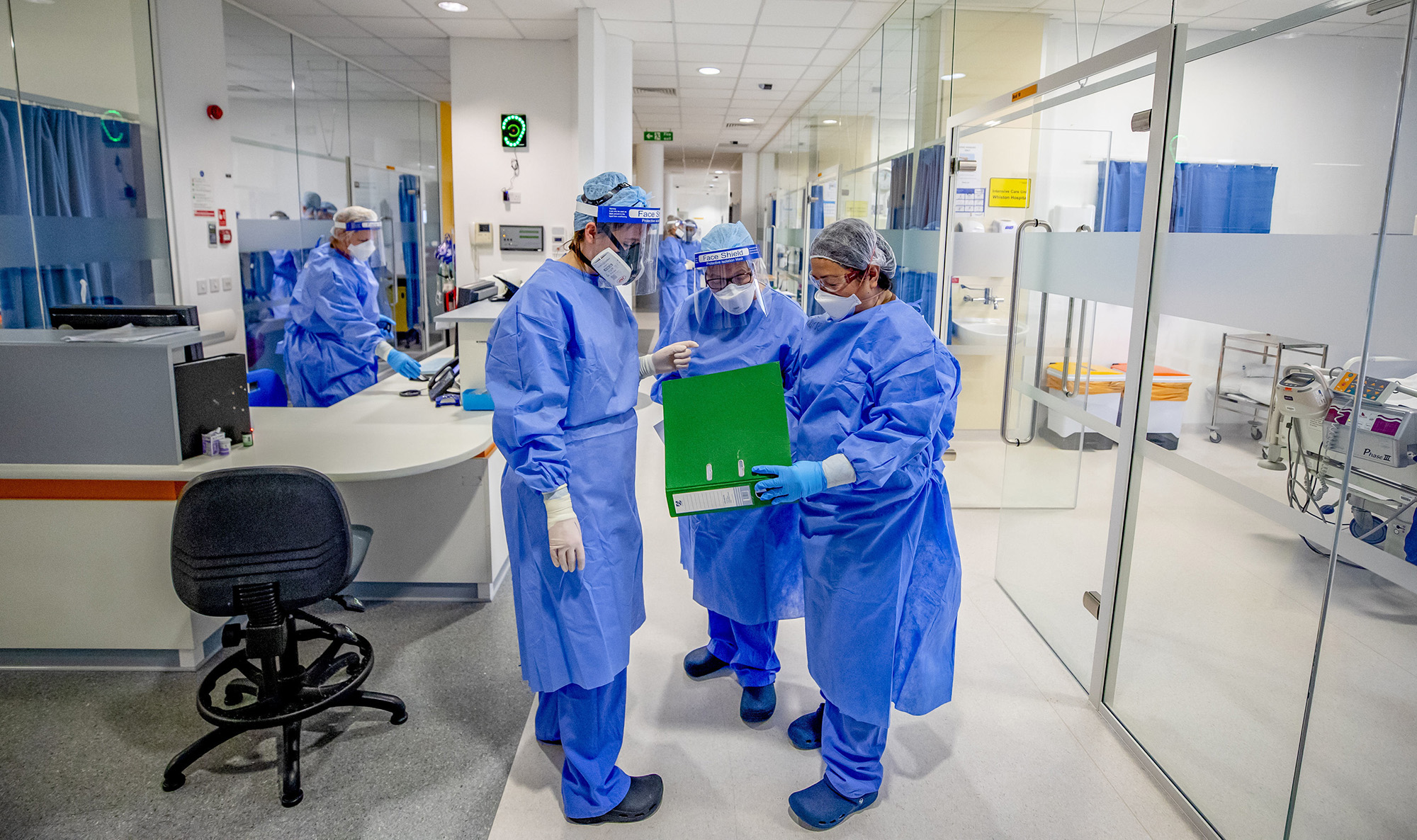 Her comments are likely to further inflame the row over NHS pay, which has been heavily criticised by a number of senior Conservative MPs.
Healthcare unions and the TUC have backed a campaign urging the public to stand on their doorsteps this evening to slow-clap the government's pay proposals.
The event, which mirrors last year's Clap for Carers, will be be repeated again on 1 April, the day which staff were due to receive their next wage increase.
Sara Gorton, head of health at Unison, said: "The chancellor and the prime minister should be ashamed of treating health staff so shabbily.
"This is the chance for the public to call them out on pay.
"Everyone in the NHS has coped in the toughest conditions this past year."
She added: "Many have faced the trauma of patients dying, the exhaustion from endless shifts and the strain of chronic understaffing.
"Yet the government has shown them zero respect for keeping the NHS on its feet.
"Now let's give health staff our support this evening by showing the government exactly what we all think of its 1% proposal."