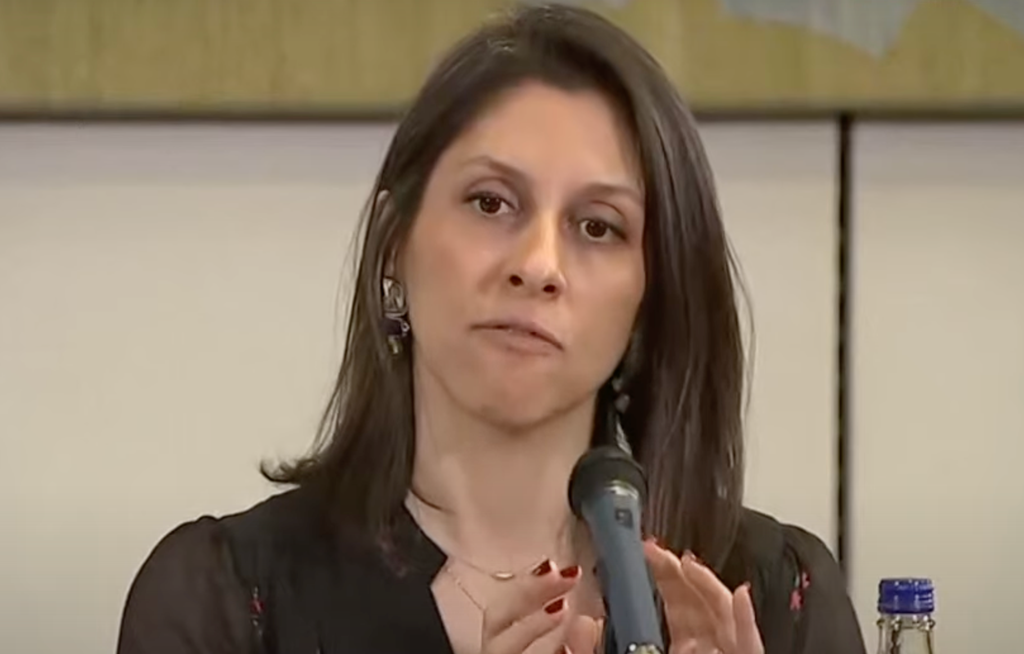 Nazanin Zaghari-Ratcliffe has said she lost trust in the UK government to bring her home after a string of foreign secretaries failed to get her out of detention.
The British-Iranian dual national, who was detained for six years in Iran, said she should have been back in the UK "six years ago".
Speaking at her first press conference in parliament on Monday she said she did "not really agree" that she should be thanking the foreign secretary for her return.
"I have seen five foreign secretary changed over the course of six years. That is unprecedented given the politics of the UK," she told assembled media.
"But I was told many many times – 'we're going to get you home'. That never happened. So there was a time when I felt like, do you know what, I'm not even going to trust you because I've been told so many times that I'm going to be taken home. But that never happened!
"I mean, how many foreign secretaries does it take for someone to come home? Five? It should have been one of them eventually. So now here we are. What's happened now should have happened six years ago."
Ms Zaghari-Ratcliffe, who has consistently denied the spying charges levelled against her, was released after the UK agreed to pay Iran a longstanding £393.8 million debt. Her husband and supportive MPs have long claimed she was being used as a bargaining chip as part of the negotiation.
Tulip Siddiq, Ms Zaghari-Ratcliffe's MP who has long campaigned for her release, said there were questions about "why the debt wasn't paid for so long, which we know was key to releasing Nazanin".
The Labour MP said she had written to the chair of the Commons foreign affairs select committee to ask for a review of what had taken so long.
Ms Siddiq said she particularly wanted the government to give answers about an incident "that took place in 2013 when three Iranian officials came to Heathrow to negotiate the repayment of the historic debt that we owe Iran – or owed Iran, it's now been paid".
She said the officials "were arrested at Heathrow airport and detained in a UK detention centre" and that she had been told this "contributed to important people in Iranian regime wanting to take matters into their own hands and make sure there was more direct action for the repayment of the debt". The incident took place when Theresa May was Home Secretary.


World news in pictures
Show all 50
The MP said there were also questions about why a deal negotiated last year had fallen through and the debt had not been repaid. The debt dates back to 1971 when the UK agreed to sell Iran 1,500 Chieftain tanks, took payment, but then declined to deliver some of the arms after the Iranian revolution in 1979.
Speaking at the press conference in parliament's Portcullis House Ms Zaghari-Ratcliffe thanked daughter Gabriella "for being very, very patient with mummy to be coming home" and her "amazing, wonderful" husband Richard for "tirelessly" campaigning for her.
She would not be drawn on claims that mistakes by Boris Johnson personally had contributed to her being held. While foreign secretary the prime minister had mistakenly said she was in Iran "teaching journalism", as opposed to on holiday.
The former hostage also used the press conference to draw attention to the plight of other British-Iranian dual nationals being held in Iran. She said said that the "meaning of freedom is never going to be complete" until Morad Tahbaz and others were released and reunited with their families.