The dynamic duo of LeBron James and Anthony Davis carried the Los Angeles Lakers on their backs in the postseason. Their efforts translated into a fruitful result as Los Angeles is a city of champions once again.
The purple and gold won their 17th championship, tying with the Celtics for the most NBA titles in league history. However, this result wouldn't have been possible without James and Davis. The duo ran havoc throughout the entire championship run and never let their feet off the gas pedal.
AD averaged 27.7 points per game in the playoffs, while James was right behind him with 27.6 ppg of his own. Their first season together couldn't have ended on a better note, but one might wonder- what's next for the Lakers?
L.A. is certainly looking to add a few more pieces to the roster to go on and win a few more titles. A three-point specialist would be the top priority for the team. But NBA legend Magic Johnson jokingly suggested that the Lakers should pair up Luka Doncic with AD at some point in the future.
"That's right, Luka come over to the Lakers, I like that, I like that"

Magic was originally talking about the future of the LBJ-AD duo, but analyst Max Kellerman asked him about Doncic. If this indeed comes true, the whole hierarchy in the league will change drastically. Even in his second year, Doncic had a terrific regular reason and pushed the fan-favorite Clippers to six games in round one of the playoffs.
Can the Los Angeles Lakers win more championships with their current roster?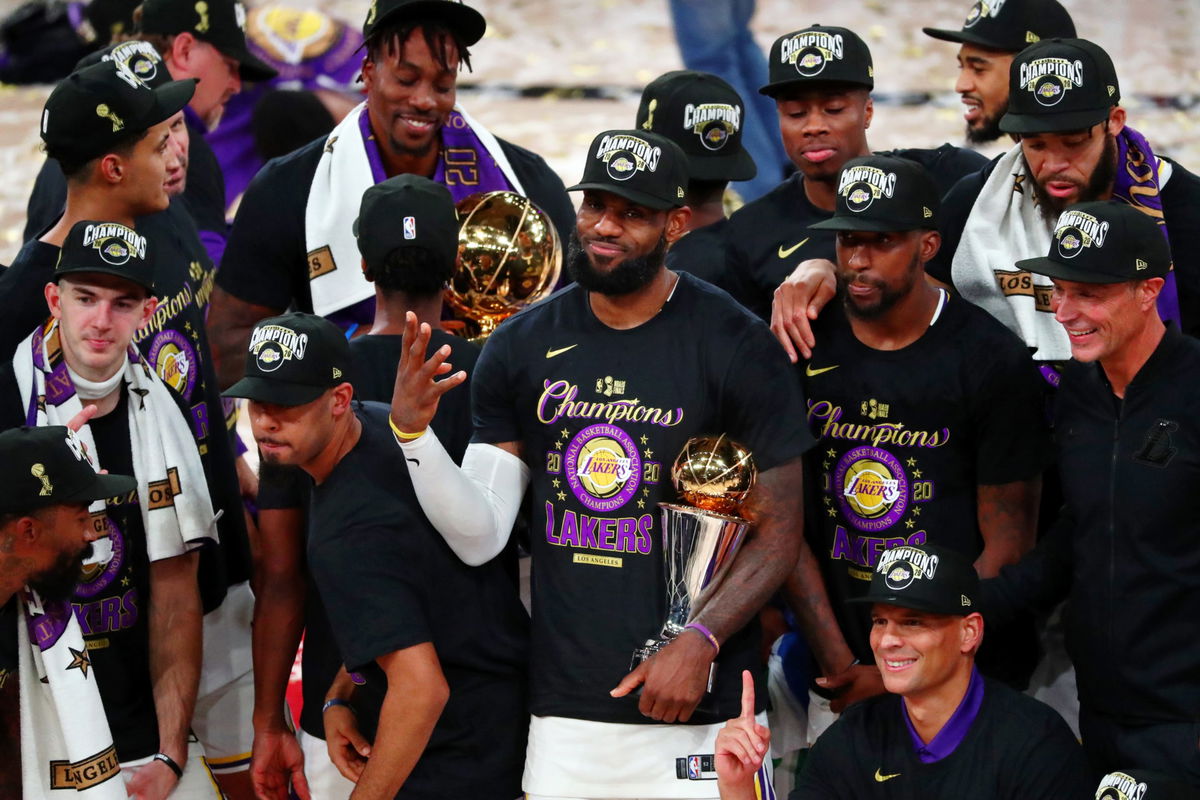 It takes a lot of hard work and dedication to win an NBA title. Of course, having the right players on the roster is equally necessary. For the L.A. Lakers, their two leaders, Davis and James, did most of the work in their championship run.
However, if the purple and gold want a repeat or three-peat, they will need a solid third option on any given night. If they can find that player, then it's hard to see them getting dethroned for the next few years.
But what do you think? Who will emerge as the NBA champions in the upcoming season?