6 min read
An adviser to the government on coronavirus has criticised an increase in cash to help those forced to self-isolate as a "drop in the ocean".
Professor Steven Reicher, a member of the Sage subcommittee on behavioural science, criticised the data published by the government alongside it, which suggested 86% of people who tested positive are fully complying with self-isolation rules.
He said it was "at odds" with every other survey of people asked to self-isolate, and was being used to "suggest that everything is okay, and therefore that you don't need to give more support".
Reicher, a professor of psychology at the University of St Andrews, said more needed to be done to get people to comply with the rules on self-isolation, and criticised the extra £12.9million a month given to councils from today in comparison with the multi-billion pound spending on NHS Test and Trace.
It comes after the government said the new funding will help local authorities support those in quarantine with food deliveries, help with caring responsibilities and people's wellbeing.
Another £3.2million a month has also been allocated to a free medicines delivery service for people self-isolating.
The announcement was bolstered by a new set of statistics from the Official of National Statistics (ONS) showing 90% of the contacts reached by NHS Test and Trace are fully adhering with the rules, and 97% of NHS Covid-19 app users started to self-isolate within 24 hours of receiving a notification.
Health secretary Matt Hancock said: "I am delighted that today's statistics show the vast majority of people in this country are doing the right thing and following the rules to help protect the NHS, and save lives.
"The government has increased funding for local authorities by over £30million a month to give financial and practical support to those who have to self-isolate, helping them to avoid spreading the disease to their communities."
But Professor Reicher told PoliticsHome: "The figures seem to suggest that everything is okay, and therefore that you don't need to give more support.
"They are off figures, because they're completely at odds with all the other data."
The ONS admit this is only "experimental" data, which analysed responses from adults who had tested positive for coronavirus and who were at the end of their 10-day self-isolation period.
Reicher pointed out just 18.8% of people responded to the survey, adding: "And when you have such a small response rate, you have to begin to ask yourself 'well look, who is it who's responding, is there a bias here?'.
"It is likely that the sort of people who comply, by responding, are more compliant."
He said those who responded reported a far higher life satisfaction score than the average population, and 83% of them said they would find self-isolation easy.
"Now that's a really strange figure, given that nearly everybody acknowledges that the whole point about self-isolation is it's difficult," Reicher added, saying research he has been involved in shows just 25% of people found it easy to self-isolate.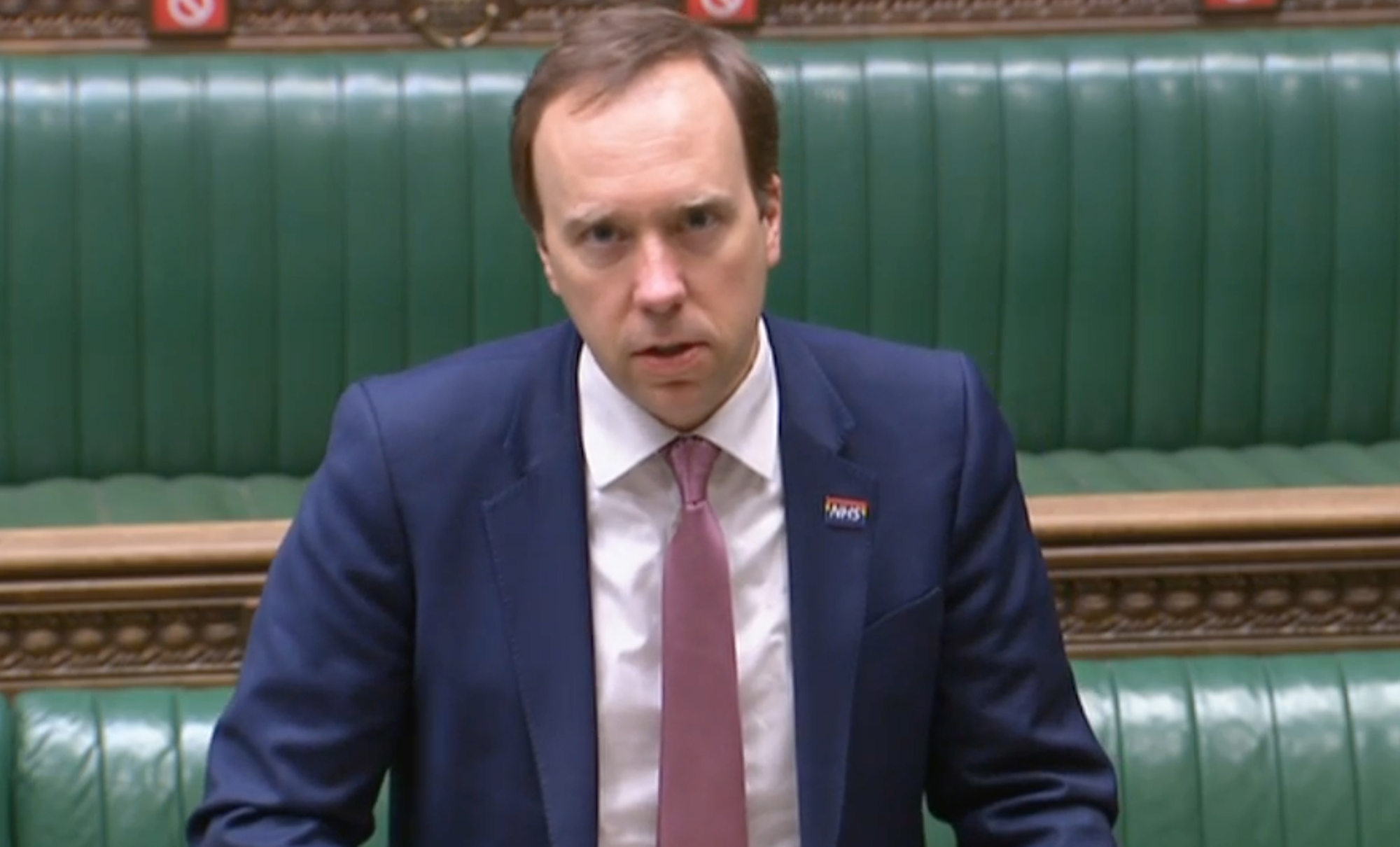 He said by the very nature of speaking to people already within the test and trace system, rather than those who choose not to get tested, or whose names are not given to contact tracers, because they cannot afford or are unable to self-isolate, the ONS stats give an incomplete picture of the situation.
"We need to be really careful in looking at these figures because the real thing that worries me is that this will be used to say, 'oh well self-isolation is not a real problem so we don't have to think about actually practically helping people'.
"I think there are real issues with this data and the thing that I really fear is this will be used for just trying to sidestep the issue, and I think it is still a huge issue because nearly all the other evidence shows it it."
He said the extra support for councils is welcome, but added: "Quite frankly, given the amount we're spending on test and trace £12million is peanuts, and yes it's helpful if you can get your medicines delivered absolutely, and so it's a step in the right direction.
"But we need something far, far more comprehensive."
Reicher argues there is still a real problem with people choosing not to get tested and potential contacts not being referred because the support for self-isolating is not enough, and for many people they are ineligible.
Under current rules, anyone self-isolating can apply for a £500 grant to help them, but research earlier this year by the TUC found around 70% of applications are rejected, while in one in four council areas 90% of people were turned away.
Those asked to stay home may separately be able to claim statutory sick pay, but it currently stands at just £95 a week and there have been repeated calls to increase it.
In conjunction with the Test and Trace Support Payment scheme, local authorities can make additional discretionary payments to anyone facing financial hardship, and today's announcement allows councils to offer further non-financial support.
But Reicher said "this is a drop in the ocean", adding: "It's like at the beginning when people talked about the testing process and they likened it to a leaky pipeline, at every stage, you lose people.
"This is like a pipeline you've built under the ocean and across the country, and just before it gets to the terminal, you just leave it open."
Reicher said as cases fall to low levels and lockdown is removed, this is when test, trace and self-isolate is most integral, as it is how further blanket restrictions are prevented.
"If you can get to an outbreak control level where you can leap on any outbreak and cut off all the infections," he explained.
"My fear is that people will say 'oh well we're nearly at the end of things so we don't need to change much'. Precisely the opposite is true."
In response to the extra funding for council a spokesperson for the Local Government Association said: "It is important that government works with councils on how best to integrate non-financial support with Test and Trace support payments to provide the best support possible and incentivise self-isolation."
Baroness Dido Harding, executive chair of NHS Test and Trace, said: "The increased support is important to offer additional reassurance to people to come forward for testing and keep breaking the chains of transmission.
"It is vital that there are strong local, regional and national partnerships to support people to understand and comply with the guidance and regulations in place that protect their health and save lives."