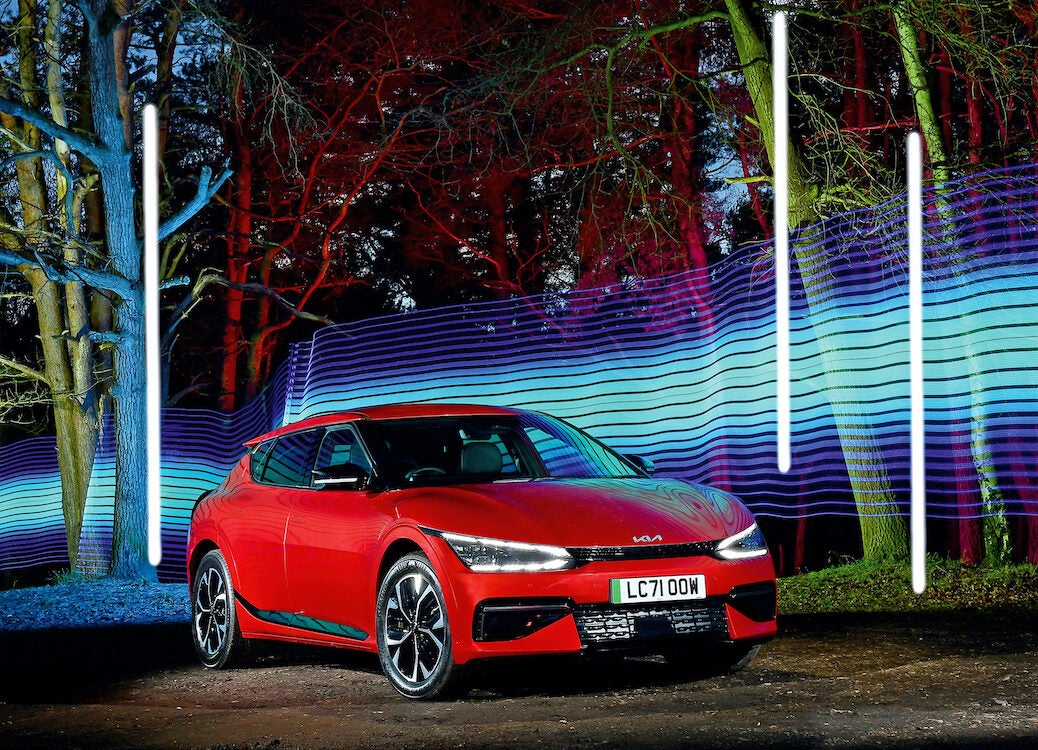 A certain Korean company is Britain's number one, SMMT data for the first quarter show. That's due as much to the microchips-related misfortunes of others as it is to a general desire for Kia's models.
Registrations for electric cars were up by 79 per cent in March to 39,315, these battery-only models taking a 16 per cent share of the UK market. Not only is that a record for any month but it's also more than were sold during all of 2019.
Market down, Kia up
Kia's sales for last month were up by 58 per cent year-on-year, in a market which declined by 14 per cent.
While Tesla secured first and second positions, the best selling Kia was the new Sportage. Year to date (8,697) this SUV is second only to the Vauxhall Corsa (9,797). Next comes the Ford Puma (8,528) while a second Kia the Niro (7,194), is also in the top ten.
Ahead of Hyundai almost everywhere
The Korean brand is flourishing in many other regional countries, ending the month of March as number one in Spain too and doing well in Italy plus smaller markets such as Sweden (third) and Slovakia (fourth).
It's going to be tough for Hyundai to get back in the lead although perhaps the parent firm is fine with Kia having pulled far ahead at a Europe-wide level. Germany remains the toughest nut for the supposed number two marque to crack so Hyundai will at least be content that the pecking order remains there.
How did Kia become the UK's No.1?
Back in Britain, there are multiple incentives in place to boost sales, such as a 4.9 per cent APR and zero customer deposit on select PCP and PML deals plus with a GBP500 FDA for the Sportage. The brand's seven-year warranty and general word of mouth recommendations are always there in the background too.
The still new EV6 has its own scheme to tempt those who might instead opt for Tesla Model 3, Hyundai Ioniq 5 or Ford Mustang Mach-E. This includes a Kia Charge card as standard. That means access to 20,500 UK charge points and 325,000 in other European countries.
Anyone choosing this EV also gets a one-year subscription to Ionity's Power bolt-on. That drops the cost of recharging at one of the network's posts from sixty nine pence per kWh to twenty five.
Even £40,000 Kias are selling well
Kia UK told me "just over 1,500" examples of the electric crossover were sold in Q1 and that's fairly amazing for a model which isn't too well known just yet, plus the high pricing (from GBP41,695).
This is the company's first electric vehicle to have been expressly designed as one, and it shows, in many ways. So many engineers and designers have been re-imaging the proportions of cars so there are some odd shapes about, plus interiors with vast amounts of space and flat but high floors.
Having liked the look of the thing since first seeing images of it in March 2021, the time came at last to try one for a week. The usual good and bad experiences of getting any EV recharged were of course part of the experience but none of us can blame the car in question for that.
Charging: 60+ miles in under five minutes
Hooked up to an 18V cable, the quickest 0-80 per cent charge for an EV6 is possible in a theoretical 18 minutes, all being well. That also means a charge of 100 km WLTP takes just four and a half minutes. From a home socket or wallbox it's a different story but that's mostly OK.
Kia's European division notes that cars for its region are either 4,680 mm (EV6) or 4,695 mm (EV6 GT-line, EV6 GT) long. Width also varies: 1,880 mm for the base car and 1,890 mm for the GT-line and GT. That's an advantage over quite a few rivals, the designers of which had to accommodate a chunky battery and ended up really stretching the limits of the typically narrow British garage.
Just the one (big) boot
All cars have the same 2,900 mm wheelbase and 520 litres of luggage capacity in the rear boot or up to 1,300 with the seats folded. And with the exception of RWD ones for the European market, which offer 52 litres, all others have just 20 litres of space in the front compartment. That's a good place to stash cables.
This electric hatchback, which has 400 V and 800 V charging capability, is the first Kia to use Hyundai Motor Group's Electric-Global Modular Platform (E-GMP).
The first five variants' specifications announced by the manufacturer in March 2021 are as follows:
EV6 & EV6 GT-line – Standard Range, 58.0 kWh battery, 125 kW & 350 Nm from a single motor, RWD
EV6 & EV6 GT-line – Standard Range, 58.0 kWh battery, 173 kW & 605 Nm combined from two motors, AWD
EV6 & EV6 GT-line – Long Range, 77.4 kWh battery, 168 kW & 350 Nm from a single motor, RWD
EV6 & EV6 GT-line – Long Range, 77.4 kWh battery, 239 kW & 605 Nm combined from two motors, AWD
EV6 GT – Long Range, 77.4 kWh battery, 430 kW & 740 Nm combined from two motors, AWD
We can choose from three model grades – 'Air', 'GT-Line' and 'GT-Line S' – with the GT due here in October. The mid-spec car I tried out is certainly fast and powerful, with the bigger battery (standard for all versions in the UK) the only one to have too.
The EV6 desperately needs a wipe-wash for the back window and while there are at least some physical controls for functions that the driver needs to find quickly, another dangerous idea is putting most functions onto a screen.
One other problem is having to turn off Lane Following Assist every time the car is started and like other HMG models, it's nastily intrusive when activated. If Kia could change these few but very important things, this would feel like a true luxury brand vehicle.
Manufactured in Korea and China
Production started at Kia Corporation's Sohari factory in July last year and sales started in South Korea, the first market, during the next month. Build won't only be in the company's homeland though.
Following the major changes to the Dongfeng Yueda Kia JV, Kia stated in February that Yueda Kia would commence Chinese production of the EV6 in 2023. The restructuring saw Dongfeng Motor sell its 25% to Yueda Group, another state-run firm, creating a 50:50 joint venture. As of now, the partners' two remaining plants in the city of Yancheng have an annual combined capacity of 600,000 passenger vehicles.
What other EVs are coming?
Commencing next year, the close to 5 m long EV9 arrives to go after the likes of the VW ID.6 X and ID.6 Crozz (now, in China), Ford Explorer EV (2024), Mazda CX-80 and CX-90 (late '23) plus others including even the Volvo Embla (late '22).
Nobody should doubt that Kia Corporation sees EVs as its chance to build on the progress made with pricing as it evolves into the 'Korean Volkswagen'. In order words, in relevant countries, an ever more but relentless push upwards.
There are to be 14 EVs in the global range by 2027, at least two will be added each year commencing in 2023. That total includes two pick-ups, one of which will be for countries where the Kia name is linked to value pricing. There will also be what the firm calls an 'an entry-level BEV model'. All of these are part of a plan to be selling in excess of 800,000 EVs in 2026.