The New York Knicks had a disastrous 2019 off-season, to say the least. They traded their superstar Kristoff Porzingis to make way for Kevin Durant and Kyrie Irving, but both of them ended up going to their cross city rivals, the Brooklyn Nets.
The trend seems to have continued this season as well. The Knicks have a salary cap of $109.14 million. That is significantly higher than most teams in the NBA.
The Knicks were interested in signing Boston Celtics' star Gordon Hayward, who recently declined the $34.2 million player option to enter free agency. They were among the frontrunners along with Indiana Pacers to bring in Hayward.
The front office just doesn't want to offer more money from the looks of it. NBA insider Marc Stein tweeted that the Knicks were interested in Hayward but offered lower figures than Indiana.
The Knicks remain in the Hayward hunt with salary-cap space, league sources say, but have held firm on lower figures than Indiana's

Hayward has a huge admirer in Tom Thibodeau and the Knicks, I'm told, have shown some willingness tonight to go beyond an initial two-year offer

— Marc Stein (@TheSteinLine) November 21, 2020
Given the fact that the Knicks are in need of a star more than anyone else right now, this decision seems absurd. Gordon Hayward meanwhile is reportedly fully committed to joining the Pacers. Not only are they offering more money, Hayward is from Indiana. Returning to his home would be a major motivating factor for him to join the Pacers.
"Gordon Hayward is fully focused and wants to sign a deal with the Pacers."

Our NBA Insider @ShamsCharania has the latest on Hayward's potential landing spot in free agency. pic.twitter.com/qpc1AAeeND

— Stadium (@Stadium) November 20, 2020
Why have the New York Knicks failed to land any star?
The Knicks have all the ingredients to be a great pull for NBA stars. They have arguably the best stadium in Madison Square Garden, and one of the best fan bases.
The franchise hasn't had a star since Carmelo Anthony. When they potentially had one in Kristoff Porzingis, they let him go. They made a large cap space to potentially bring two super stars in Kyrie Irving and Kevin Durant.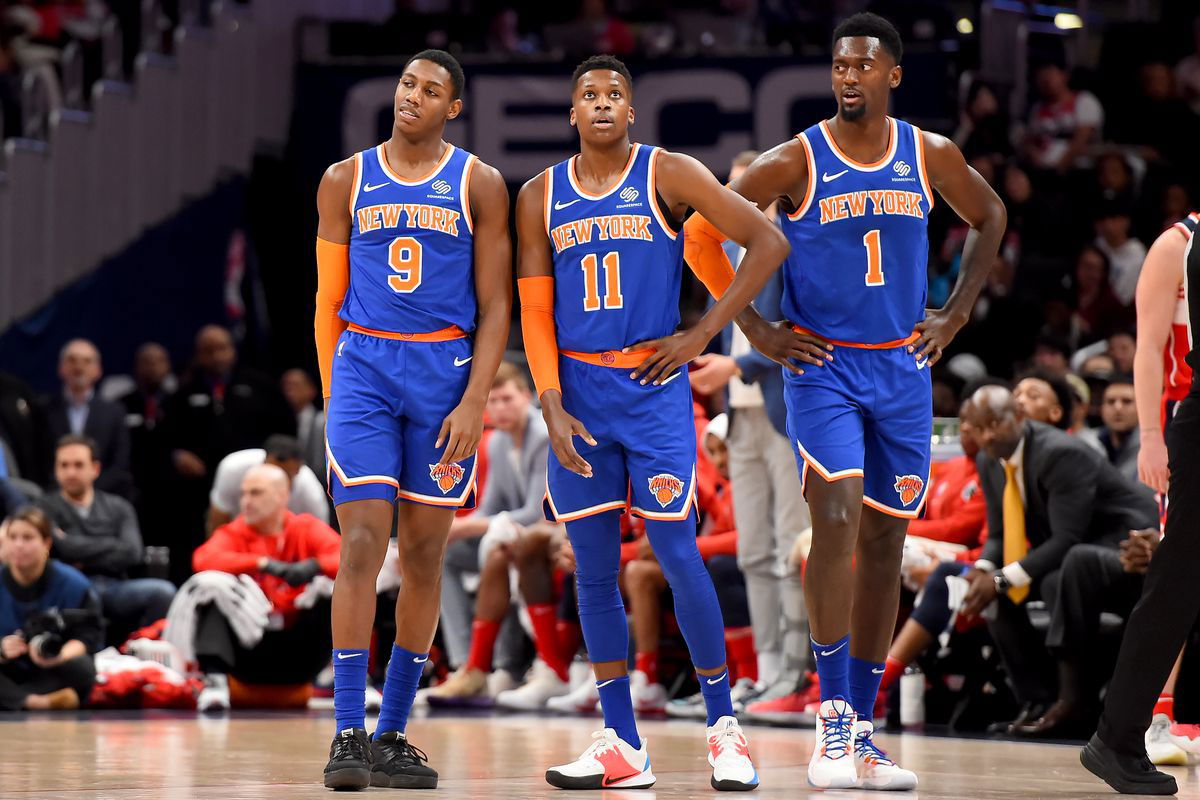 The Knicks didn't offer a max contract to Durant, which was a deal-breaker. When you are a franchise like the Knicks, you need to ensure that you do everything in your power to bring in a star.
The Nets offered Durant a max contract and added him to the roster, and Kyrie followed suit. With no superstar in the Knicks, Kyrie also joined the Nets. When the Knicks could have potentially had two superstars, they floundered the opportunity to sign role players like Julius Randle. They have done it again this off season after bottling up an opportunity to sign Hayward.
The team's existing roster doesn't help much either It is a mixed bag of some veterans and young players. Their 2019 draft pick RJ Barrett has shown some signs of being a good player. But only Barrett won't be enough to lure other stars to pair up with him.
In a 2021 free agency which will be stacked, the New York Knicks despite having a healthy available salary cap might not be a destination stars would want to go.
Get notified about breaking news and watch highlights on the go; join the Arena on NBA Hoops