Key events
40th over: New Zealand 123-5 (Conway 63, Blundell 15) More Root, who sends down five dots, then Conway punches a single to mid off. Stokes won't want to bowl, but it feels like it's time and has for 20 minutes.
39th over: New Zealand 122-5 (Conway 62, Blundell 15) Four dots, then Blundell turns to midwicket for two, and he's settled in nicely; now conditions are pleasant – it's a lovely day in The Mount – I wonder if England are missing a quick.
38th over: New Zealand 120-5 (Conway 62, Blundell 13) …and we can't get a decent angle because Conway's follow-through is blocking the camera from behind the batter. Rod Tucker, veery chatty today, wants ultra-edge because the ball seems to go under Root's boot, which is to say if it didn't graze any of it, it was damn close. He concludes it didn't nevertheless, then Conway skips down and hoists high over long off for six, so Root tosses up another, so slowly, looking to grip, but he finds nothing, then Conway drills two to cover.
38th over: New Zealand 112-5 (Conway 54, Blundell 7) Conway wallops Root's second delivery straight back down the ground, breaking the stumps, and we have an umpire's review to see whether Root got boot on ball. If he did it's gone, but it looks like he didn't…
37th over: New Zealand 112-5 (Conway 54, Blundell 13) Robinson returns at t'other end as we take a tour of the ground, some people lying on the grass, others sat at tables. There's something about reclining while watching sport, but it also feels like constant search for illusory comfort, the ground being hard and all that; some kind of lilo feels in order. Maiden, the second in a row, and Andy Flower will be pleased.
36th over: New Zealand 112-5 (Conway 54, Blundell 13) But instead it's Root who, I feel bad saying, might well be a better bowler than Leach. And, shonuff, he beats Conway out of the rough, then a drive almost carries to extra, that was by far the most threatening over of spin so far today. Maiden.
35th over: New Zealand 112-5 (Conway 54, Blundell 13) Leach is struggling here, Blundell cracking his first delivery for four through point, then helping himself to two more into the covers. That's 0-19 off four, and it might be time for the strawberry-blonde arm of the skipper to get a go.
34th over: New Zealand 106-5 (Conway 54, Blundell 7) Two slips and short leg for Conway, three and one for Blundell, and a leg side single to each.
"It's exactly six months since I last emailed you, on the subject of abbreviated names," says Brian Withington, "and that was a case of mistaken identity! (I think Daniel Gallan was on OBO duty at time.) Anyway, hope you have wintered well and are enjoying the latest instalment of this astonishing reinvention of Test cricket. Can it ever become the brave new normal or is it doomed to be remembered as a final hurrah for the format, raging with a grin against the dying of the light?"
It's hard to know isn't it? It's hopefully popular enough in enough places to sustain, but the schedule over the next few years isn't nourishing outside of England, India and Australia. And yes, I wintered very nicely thanks, two-and-a-bit weeks in Ghana which yielded the following after some extremely early mornings.
33rd over: New Zealand 104-5 (Conway 53, Blundell 6) Conway takes one to backward square, the only run from the over, and I wonder what Stokes is thinking, because we've reached a crucial stage of the game and England's best bowlers are grazing. I'm not sure he'll allow too many more overs of drift – and, paradoxically, lack of it – from Leach.
32nd over: New Zealand 103-5 (Conway 52, Blundell 6) Conway looks comfy now, a drive into the covers yielding three, and that's his 50; he's a player. And Blundell isn't bad either, turning two off the hip, and for the first time in this innings, the batters look in relative control.
31st over: New Zealand 98-5 (Conway 49, Blundell 4) Leach tosses one up, so Conway creams him through cover for what feels like the first off-side boundary of the morning. And another off-drive follows, not middled like the previous one so they've to make do with three, and NZ aren't going to let England's tweaker just tweak – if they do, from where are their runs coming? – Blundell pressing forward then springing back to cut four more. That's a lovely shot, especially to get off the mark, and makes it 11 off the over.
30th over: New Zealand 87-5 (Conway 42, Blundell 0) Conway shovels two to fine leg, then shortly afterwards England bring Pope in under the lid at short leg; immediately, Robinson comes around, Conway glances of fthe pads, not far from the new man at all, and they run one then see out another dot. That's drinks, and England are bang in charge here.
29th over: New Zealand 84-5 (Conway 39, Blundell 0) While the going's good, Stokes tosses Jack Leach the sphere. I'm sure New Zealand would like to get after him, but they just don't have the rope and do, presumably, want England to start their second innings under lights, which will require another couple of hours' batting. In the meantime, though, this is a decent start from the all-rounder, Conway pulling a single, the only run from the over.
28th over: New Zealand 83-5 (Conway 38, Blundell 0) But Blundell can bat, as England know, and he's going to have to. If he can't, though, what's the correct Bazball call as regards the follow-on? My guess is to enforce, and as Ali notes in commentary, the relentless accuracy of England's seamers is brutal to face.
WICKET! Mitchell lbw b Robinson 0 (New Zealand 83-5)
That's why he didn't chase that four-ball! Robinson sends down a beauty, pitching outside off and jagging back a long way. Mitchell looks surprised by it, offering no shot and allowing the ball to crump his pad, and when he beseeches Conway about a review, he's sent on his bike. New Zealand are in all sorts!
28th over: New Zealand 83-4 (Conway 38, Mitchell 0) Robinson replaces Anderson and Conway pulls his loosener to the leg side for one…
27th over: New Zealand 82-4 (Conway 37, Mitchell 0) Three slips and a leg slip as Broad runs in again, and I daresay we see Robinson pretty soon. England don't have proper pace for this match – if they don't get 20 wickets, I wonder if wee see Pope keep in the second Test – which makes me wonder how on earth they get Bairstow in in the summer. Another maiden.
26th over: New Zealand 82-4 (Conway 37, Mitchell 0) Anderson's bowled tightly this morning, but hasn't looked as threatening as Broad, and Conway comes down to his fourth delivery, looking to mess with his line by shimmying towards the bowler. Maiden, the first of the day.
25th over: New Zealand 82-4 (Conway 37, Mitchell 0) This partnership may well decide whether or not we get a contest here, and England immediately stick in three slips to the new man, who wears his second delivery on the pad. There's a strangulated appeal, but it's matter-of-principle, muscle-memory stuff, so no review.
WICKET! Wagner c Robinson b Broad 27 (New Zealand 82-3)
Back in your bin, dirty nappies! After those brief pyrotechnics, Wagner tamely taps a dolly to midwicket and Robinson, his energy conserved are not bousting after that drive earlier, manages to lift hands and catch. That's 1000 for Branderson!
25th over: New Zealand 82-3 (Conway 37, Wagner 27) Nice from Wagner, who flicks the first ball of Broad's latest over past Foakes' dive for four to finest leg … then swats the second, banged in short, over square leg for six … and clouts the third via top-edge over wide fine leg for six more! Suddenly those dirty nappies look appealing! The Bazballers are getting momentarily bazballed! Oh, and that mention of Foakes reminds me of some nice news: a mate of mine sat beside Sam Billings on the way to watch Man United in Barcelona today, and reports he's exactly the to bloke he appears to be.
24th over: New Zealand 66-3 (Conway 37, Wagner 11) Conway shows Anderson the full face and he doesn't really time it, but Robinson, giving chase, allows it to run to the fence. I guess he'll have ball in hand soon and it does go quickly down the hill, but I don't imagine his senior men approve – though both are whippier and more natural athletes than he.
23rd over: New Zealand 62-3 (Conway 33, Wagner 11) Conway clips Broad for two, then takes a single to midwicket. Then Wagner swipes around the corner and picks out Leach, who has four goes at taking the catch before he finally snaffles, then just as England are pulling out the George Peppard cigars to love it when a plan comes together, out comes the umpire's right hand to signal no ball. Naturally, Broad absolutely doubles over with laughter; he loves this kind of thing.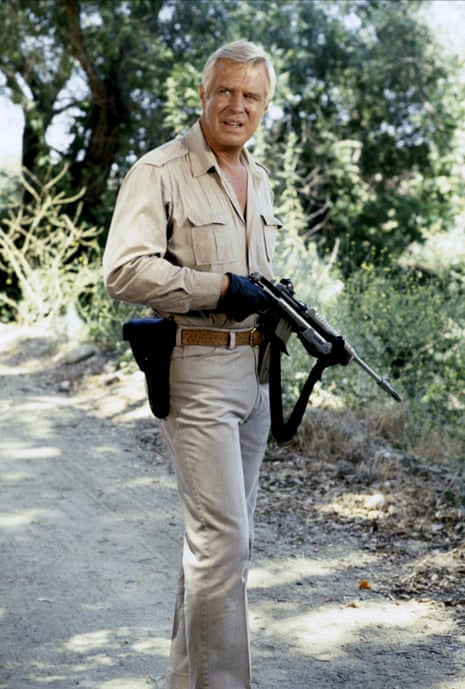 22nd over: New Zealand 58-3 (Conway 30, Wagner 11) Conway gets his feet moving, coming down the track, but his flick goes straight to Broad's sunhat at mid-on. I've never been able to decide whether, when I make my d'boo, I'll wear a cap because it's traditional, or a sunhat like SJ, because Warne and the West Indians of my childhood did. I'm relaying on the fact that when the tim comes, I'll make the right call, but in the meantime, Conway again picks out Broad, who makes a terrific stop as they run one, then gets up gingerly strawberry blondely, rubbing his side.
"Gday Danny," begins Niall Allen, who doesn't know that I went through a phase, aged about eight, telling people to call me that and now I'm 43, my mates still like calling me it to remind me of my behaviour. "Watching the match while pulling handles in the local for the tradies finishing up for the day in the mount. Ran into a barmy army bloke at Mount Hot pools today about to walk up the mount before the Test, if you're reading this, i hope you made it up and down and found the beer van to hydrate after your tramp! From a Black Caps fan/barman to the hordes of Barmy Army after the match."
21st over: New Zealand 57-3 (Conway 29, Wagner 11) "Oh no!" laments Wagner as he swipes uppishly, but he has Robinson lumbering around the rope to save two, then he takes two more also into the on side. Broad, of course, responds with a decent globule that snaps away off the seam, then another, full of length, that moves away and is just too good for a batter of Wagner's calibre.
20th over: New Zealand 53-3 (Conway 29, Wagner 7) Looking again, that was very close indeed. No matter, Wagner shoves a single to leg and this is shaping up.
"I realise it's hardly the point you were making," says Matt Dony, "but on a holiday in Spain a few years ago, I got vaguely obsessed with Boca Bits. They were basically plain Quavers. Which sounds dull, but they were amazing. Incredibly, unhealthily more-ish. Sadly under-stocked in west Wales. Trying to find away to apply them to your metaphor, but this is not the hour for that kind of focussed thinking. I don't envy you this shift…"
And that's before you hear that I went to use the facilities just before play started, left the door of the office open, and my wife got out of bed to shut my noise. But nah, having an excuse to sit up and discuss crisps on the internet is a blessing, even if I'm done at 4.20, up at eight to do radio, then enjoying the final day of half-term while cooking for Shabbat.
Yup, it pitched just outside and swung away, but it was a fine delivery and was clattering the timber.
20th over: New Zealand 52-3 (Conway 29, Wagner 6) Heeeeeere's Jimmy! And his loosener goes for runs too, an inside-edge running down to Leach; they run one as a no-ball is called. So Anderson grooves in again, hits the pad, there's an appeal … and it's rejected so England review! Did it pitch outside leg, because it looked a fair shout…
19th over: New Zealand 49-3 (Conway 29, Wagner 4) Broad begins from around and piece of filth on the pads; Conway helps it around the corner, past the dive of Leach – in a catching position at shortish fine leg – for four. A dot follows, then a great delivery that beats the bat … then one that doesn't, that's fenced to the fence – past Leach again. An eventful opening over, which I type before it's final ball is driven for four to long-on.
"We've got another grassy oval here," says Keith Shackleton. "Check out Hagley Oval in Christchurch. None more grassy (except for the Mount)."
Here we go! Broad has the ball…
"So looking forward to this," emails Dean Kinsella. "Hope I can last the night! I'm wondering what are the chances of the pitch taking spin in the fourth innings. Seems quite a likely position for England to get to in this match. Trouble is i'ts likely to be only about the third day at this rate."
Gower reckons it won't become a raging bunsen but will dry out, so even if it doesn't do loads, it might do enough – and if the pressure's on, we know what can happen. But England might find bowling harder this morning, with an older ball and without lights.
Tangentially, I can't say I didn't muffle a titter thinking about Broad getting woken 17 times in the night to deal with nappies and such, while his mates were carting it all over Pakistan, telling himself he was having the better time. We've all been there (without the carting it all round Pakistan FOMO). But mazal tov old mate, wishing you and Molly much naches.
Stuart Broad is chatting to BT and he thinks it'll be a wobble-seam day, so we probably won't see his new delivery coming from a new angle with a different body-twizzle, aimed at taking the ball away from the right-handers. It's a funny thing really, I remember Alex Ferguson saying towards the end of his career that when you'd been around as long as he had, there was always a record on the horizon, and Branderson are on 999 combined Test wickets, two behind the 1001 set by McGrwarne.
"Bay Oval looks such a chilled out place to be a spectator," tweets Andrew Benton. "There can't be many other grounds as grassy, can there?"
It does look lovely. On balance, probably lovelier than a box-room in norf Lahndan.
To keep myself company, I went to the newsagent and bought a silly quantity of munch; naturally I guzzled most of it before I even started blogging and now feel slightly peculiar, but I'm going to push through and dive into my Maltesers. If England are going to play this kind of cricket, the least I can do is support them with requisite calorie-consumption.
David Ivon reckons the weather will hold for us and that the pitch will be alright to bat on today. But he notes that "it's grass and turf, there will be natural variations", and given England have SB Pressure in their attack, you never know how things will play, however nice the track is.
"A good watch even at three o'clock in the morning," says Alastair Cook of the Testvangelists. "I dread to think what people used to say when I was batting a three o'clock in the morning."
On which point, how would Bazball work if England had him and Jonathan Trott in the top three?
I ate some salt n' vinegar Quavers the other day. Not an interesting piece of information, I know, but stick with me for the tortured analogy shall surely follow. Anyhow, they were pretty good, now that you ask, but they were also wrong – Quavers are meant to taste of cheese. End of. Fact. This. And other cringe-inducing internet vernacular and punctuation.
That is roughly how I feel about England being good at limited-overs cricket. OK, I have at times also felt ecstatic, but in the main, it's something that is true and tastes good, but that also feels inherently incongruous and unnatural.
England playing the longer-form like this though, is of an entirely different order, because it's so … beyond. It's like being told the Quavers aren't Quavers, they're manna, and they don't taste of salt n' vinegar, they taste of anything you want them to, which is the best flavour ever, that you haven't had yet, that makes you see the world with different eyes and experience it with different soul whenever you're lucky enough to see it cooking. I don't know, I really don't.
So yeah, yesterday was another silly day of testvangelism for the Testvangelists, defined by an unexpected decision that made perfect sense – compare it to that time England inserted Australia at the start of the pink-ball match at Adelaide in 2017. Instead they were their usual aggressive selves yesterday, then forced that home with a confrontational declaration, meaning New Zealand have a lot to do today to stay in the contest.
They've got a decent chance, obviously – Devon Conway is still in, while Daryl Mitchell and Tom Blundell are to come – but England's seamers will fancy they've got one too. At the end of a preamble, I often find myself writing "this should be good", a writer's compulsion kind of thing when I'm refusing to finish without a line that feels like a closer. Today, though, I feel able to say "this is going to be good" … because England are playing?! Goodness me, people. Goodness me.
Play: 2pm local, 1pm GMT