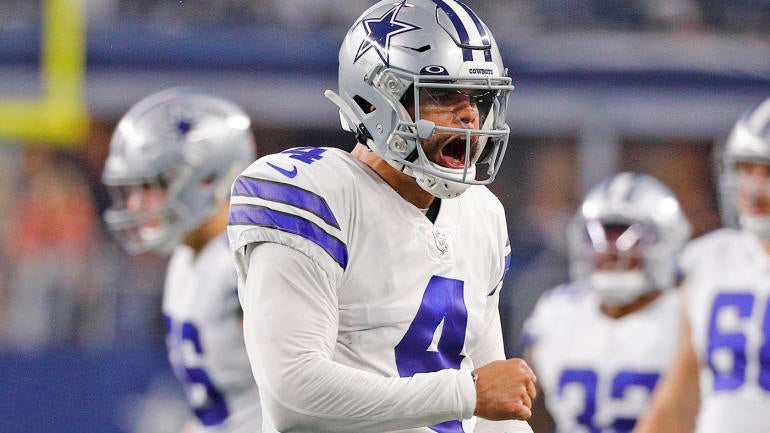 The NFL has announced the final nationally televised contests of the regular season, two of which will be on Saturday and the along with the final "Sunday Night Football" matchup of the year. Here are the three matchups flexed for Week 18:
Saturday, Jan. 8
Sunday, Jan. 9
The Saturday doubleheader is new for the final week of the regular season. ESPN's contract now includes two Saturday games with playoff implications during the final week of the season, involving teams playing to stay alive for a wild card berth, division title, conference seeding, or first-round bye. Those games will be played on ESPN and ABC simultaneously.
The NFL has had the opportunity to flex the "Sunday Night Football" finale since the 2006 TV contract — which gave NBC the rights to the Sunday night package. The 2017 season was the lone year the league did not exercise the option to end the season on Sunday night, due to the final Sunday of the season being on New Year's Eve.
The Week 18 game is determined exclusively by the league, meaning neither CBS nor Fox can "protect" that game. The league seeks to flex a matchup in which at least one team must win in order to qualify for the playoffs, regardless of what happens in the other Week 18 games — hence why the Raiders and Chargers were selected for the "Sunday Night Football" matchup.
The rest of the Week 18 schedule with networks and TV times will be announced Monday.