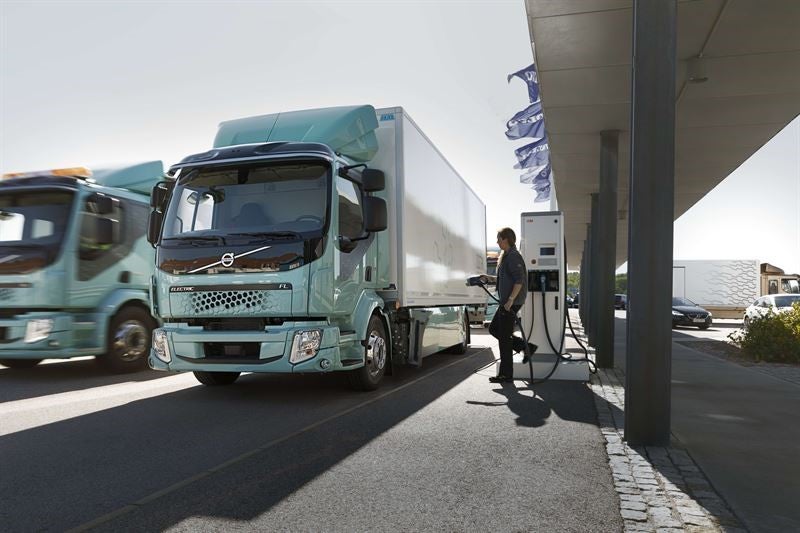 The Norwegian Postal Service has now ordered 29 electric trucks, making the order one of the largest ever for Volvo Trucks in Europe and adding to the automaker's claimed "already leading market position as a supplier of electric heavy-duty trucks".
The postal service trucks have the same driveline but will come in different configurations of the FL and FE models, with two and three axles respectively.
"We are happy to have made this deal and we want to put these vehicles in operation quickly, from Tromso in the north to Kristiansand in the south, said Norwegian Post press officer Kenneth Tjønndal Pettersen.
"Thirty-seven percent of our fleet now runs on renewable energy and that share will increase significantly going forward. We have an ambitious environmental strategy that will benefit the whole country."
The service previously ordered 13 Volvo biogas fueled and three electric trucks. During 2022 the automaker will deliver 32 electric and 13 biogas trucks to the service.
"This is clearly the largest order ever for Volvo electric trucks in Norway, and it is a major contract even in an international context," said Espen Sanne, fleet sales manager at Volvo Trucks Norway.
In the level of deployment of electric trucks in Europe, Norway is currently passed only by Switzerland.
"It is very important the big players lead the way. This kind of order clearly tells the world that regional transport with electric trucks is a feasible solution on a large scale. Norwegian Post is helping to demonstrate that this is realistic already today," added Bjorn Inge Haugan, sales & marketing director of Volvo Trucks Norway.