4 min read
No.10 has repeatedly refused to deny the claims it was Boris Johnson himself who briefed three national newspapers Dominic Cummings was the source of a number of damaging leaks.
Speaking to reporters the Prime Minister's official spokesman simply said he was "not going to be drawn on the inquiry" into finding out who within Downing Street is behind a raft of recent stories.
Pressed several times to explicitly say the PM had not phoned the editors of The Times, The Sun and The Telegraph ahead of front-page articles blaming his former chief aide the spokesman would not do so.
He said: "I've seen there's a great deal of speculation over the weekend that's related to this, to the leaks, and I'm not planning to be drawn on it."
The stories on Friday morning accused Cummings of being the so-called "chatty rat" who revealed details of the second lockdown last autumn, as well as recent stories about who paid for the renovations of the PM's flat above Number 11 Downing Street.
"No" – Boris Johnson denies he made comment saying he'd rather see "bodies pile high in their thousands".

The Daily Mail reported the PM told a Number 10 meeting: 'No more lockdowns – let the bodies pile high in their thousands!"

Read more here: https://t.co/kwqwbmCAco pic.twitter.com/ALzR4YBhhc

— Sky News (@SkyNews) April 26, 2021
It provoked a furious response from the ex-advisor, who in a 1,000 word blog said Johnson had interfered with the inquiry into the lockdown leak, and suggested a close ally of his fiancee Carrie Symonds was the real culprit.
No.10 say the inquiry is ongoing, and sources briefed this morning that Cummings has not been exonerated by Cabinet Secretary Simon Case as he claimed he was told.
It comes as Boris Johnson denied another leak story from today's Daily Mail, which claims he said he would rather see bodies pile up than go into a third coronavirus lockdown.
Asked if he made the comments the PM said: "No, but I think the important thing I think people want us to get on and do as a Government is to make sure that the lockdowns work.
"They have, and I really pay tribute to the people of this country, this whole country of ours, really pulled together and, working with the vaccination programme, we have got the disease under control."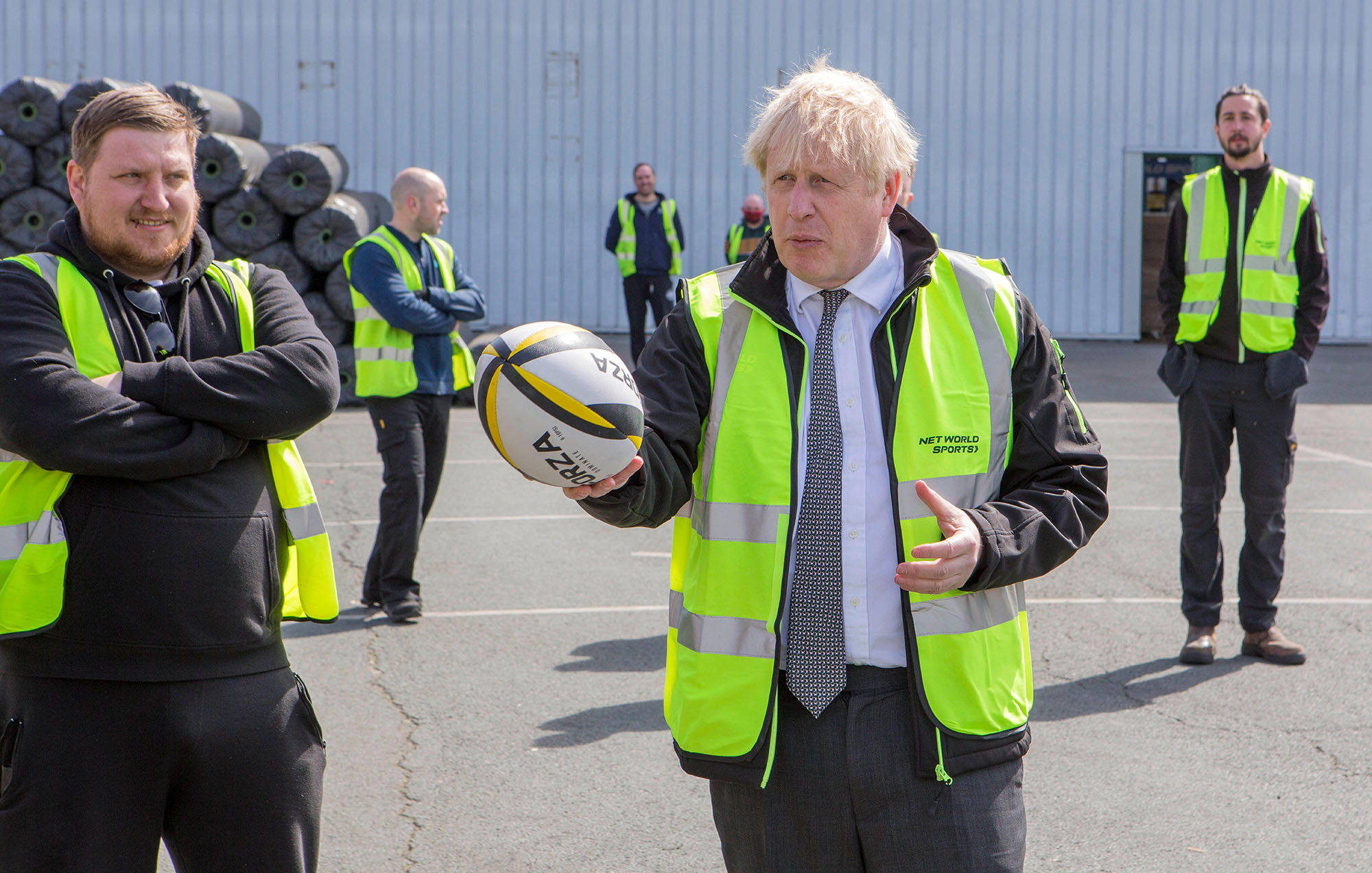 He went on to call them "total, total rubbish" in the interview while on an election campaign visit to a sports equipment firm in Wrexham, North Wales.
His official spokesman also said it was "untrue", and denied claims from ITV's Robert Peston that Johnson "shouted it in his study" and it was heard by "a number of people".
"We are denying it, that the Prime Minister said that," he added. "He has made that clear that he did not say it."
Reports of the comments have attracted anger from the Covid-19 Justice for Bereaved Families Campaign, who called them "callous" and will have "caused untold hurt to hundreds of thousands of us across the whole of the country".
In a statement they added: "These 'bodies' were our loved ones. Mothers and fathers, daughters and sons, brothers and sisters, grandparents, husbands and wives.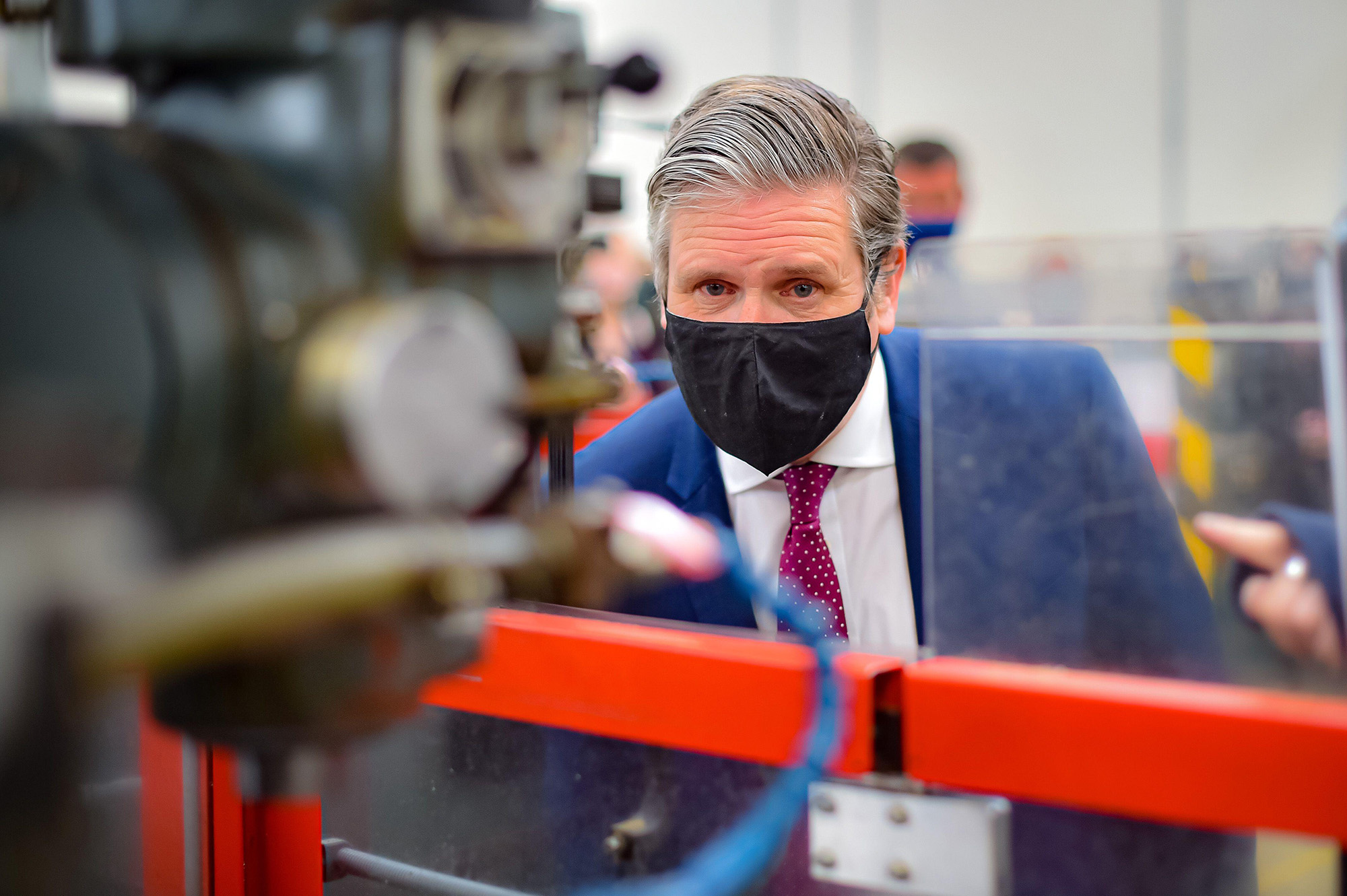 "Those who have lost loved ones already have to cope with the lack of dignity many of their loved ones faced as they passed.
"Is it too much to ask that the Prime Minister would be sympathetic and respectful to our loss?"
The Labour leader Sir Keir Starmer said he was "astonished to see those words", and had earlier called on the PM to make a public statement about them.
"If he did say those things then he's got to explain it, if he didn't, go on the record and publicly explain what was said and what wasn't said," he added.
"I think everybody will be deeply concerned, not least those all families that have lost someone during this pandemic."