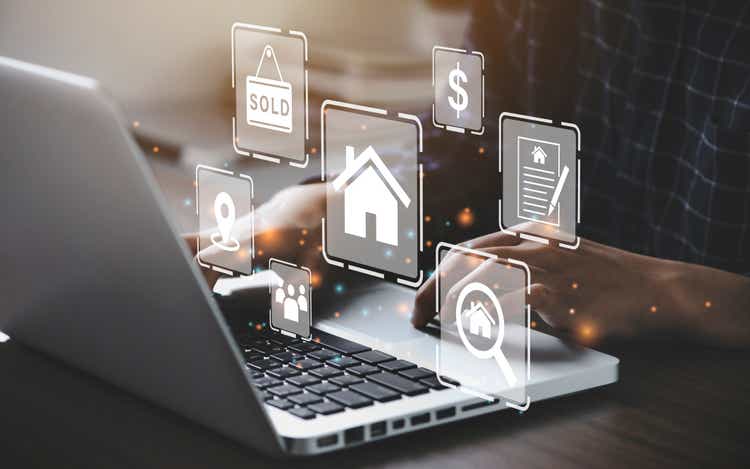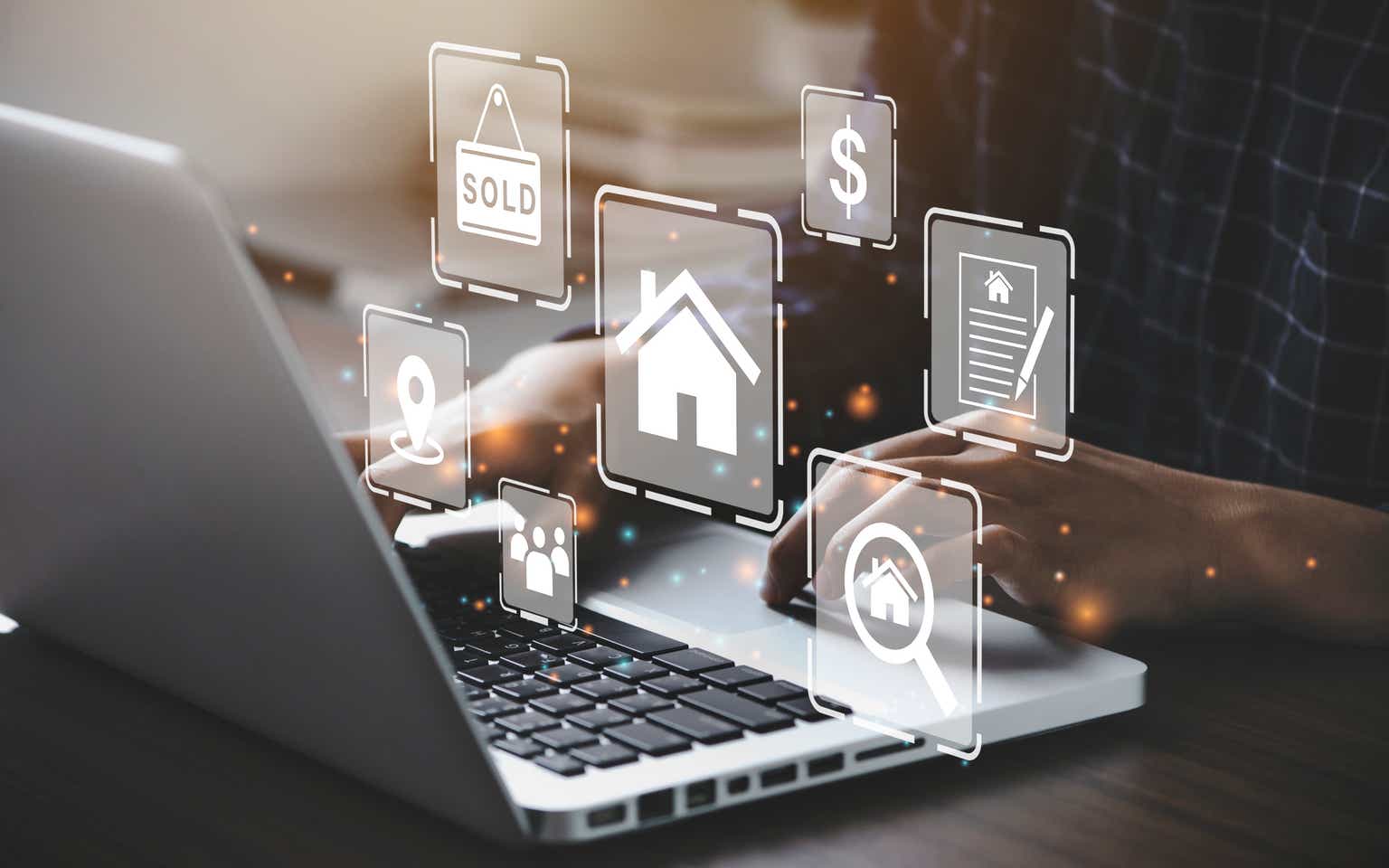 The real estate industry is a massively inefficient industry desperately in need of innovation and disruption. In fact, it's the largest sector in the U.S. economy and yet it remains the last major industry that has yet to be disrupted.
For example, realtors still exact a hefty 6% fee from each residential real estate transaction. This typically amounts to tens of thousands of dollars effectively wasted, because almost all of the information and service that these agents bring to the process is readily available online. While some of the best agents can "grease the skids" for sellers and help them sell a bit faster and perhaps at a better price and can also help provide advice to buyers, the 6% commission seems quite excessive for what is almost universally a diminishing value add proposition for these agents.
Furthermore, this human-intensive approach to real estate marketing and transactions means that the immense treasure trove of data readily available online is not fully leveraged to maximize marketing and transaction efficiencies, ultimately wasting opportunities to maximize value for both sellers and buyers.
Such conditions mean that the sector is ripe for an emerging disruptor or two to swoop in and transform the way business is done in a manner that unlocks enormous value for buyers, marketers, and sellers.
In this article, we will look at two companies that we believe could very well end up becoming such a transformative force for the real estate industry.
These companies possess significant network and data advantages derived from their early mover advantages and are set up to achieve rapid growth and economies of scale in the years to come as they disrupt the real estate industry.
#1. Zillow Group Stock
Zillow Group (NASDAQ:Z) (NASDAQ: ZG) looks like it could be an attractive buy at current prices as it has significantly de-risked its business model and boosted its profitability profile by exiting its troubled homebuying business in order to focus on its capital-light core IMT business.
Management announced on its Q3 earnings call that it had elected to shutter its iBuying business and sell its existing home inventory at a loss because:
(1) Its pre-COVID-19 models proved grossly inadequate in the face of incredible volatility stemming from the pandemic.
(2) At this point, doubling down on the iBuying business would effectively be a "bet the company" move, putting the risk-reward at an unacceptable level.
(3) Management felt that the low fulfillment rate of the iBuying business was damaging the Zillow brand.
(4) The asset-light IMT business offers much higher ROI potential and lower risk relative to the iBuying business, making it a much better bet to drive the company's long-term growth.
Since then, the company has aggressively sold down its home inventory. In fact, as of Dec. 2, over 50% of its homes had found buyers and management believed that the full wind down of the business would be cash neutral if not cash positive. Given the strong progress achieved on its strategic pivot and significantly discounted stock price, management authorized the repurchase of up to $750 million of its outstanding shares. This move signaled to the market that the downside risk from the surplus homes inventory had been largely mitigated and that the board has confidence in the intrinsic value of the IMT business moving forward.
Looking ahead, analysts expect to see a very strong recovery in EBITDA, with 2022 EBITDA expected to hit an all-time high of nearly $550 million compared to an enterprise value of $13.3 billion.
These estimates are also quite believable given that Zillow is the top online real estate database and possesses – to quote management on the Q3 earnings call – "an enviable position in the upstream in the customer funnel." With over 220 million average monthly unique users on its website, it has an incredible opportunity for monetization, expansion, and cross-selling of its real estate services business.
Meanwhile, it still only participates in a mid-single-digit market share of total real estate transactions today, despite controlling the vast majority of the real estate transaction "browsing" market share. This means that Z should be able to sustain significant growth for years to come and – as it narrows its focus on improving its brand and services – should see its growth in the IMT business accelerate, at least initially.
Management also expects the IMT business to remain highly profitable, with profit margins in the 42%-43% range likely sustainable even with increased investment in research and development and other growth initiatives. Over the long term, as research and development spending becomes a smaller percentage of total spending, these profit margins should increase, providing another path to profit growth alongside capturing additional market share.
While Zillow had a rough 2021 that included making an embarrassing exit from its iBuying business even as competitors thrived, the core business remains healthy and highly profitable. If management can successfully complete its exit from the iBuying business, meaningfully reduce the share count while the stock price is discounted, and deliver on its growth and profitability initiatives in the IMT business, Zillow could prove to be a very profitable investment for long-term oriented investors from current levels.
#2. Opendoor Technologies Stock
Opendoor Technologies (NASDAQ:OPEN) is currently firing on all cylinders and generating strong growth numbers. In 2021, it crushed its guidance as it grew revenues by a whopping 210.5%, while seeing its EBITDA soar by 159.2%. Normalized earnings per share, while still negative, improved by 87.8%.
Looking beneath the headline numbers into the business fundamentals reveals an equally encouraging picture. In Q4. OPEN revealed a very healthy turnover ratio with more homes sold than purchased, indicating an ability to move inventory at a decent clip and also more than doubled its iBuying market share in 2021.
The company is clearly the top large-scale home flipper in the country with the best revenue and market share growth rates, the second highest contribution profit per home sold, just behind Offerpad for first place and way ahead of the rest of the competition, and stellar customer satisfaction metrics.
In contrast to sector heavyweight Zillow which has already abandoned the iBuying business, OPEN remains fully committed to – and apparently thriving in – the business. This implies that it has a competitive advantage in the space.
These competitive advantages include:
A low-cost business model, with a low wage ceiling for employees and an obsessive focus on minimizing costs across the business.
A leading position in the iBuying space that should enable it to grab market share much easier than when Zillow was still competing with it in the space.
Its increasingly ascendant position in the iBuying industry sets it up well to grab market share in other points of real estate transactions (mortgages, marketing, etc.). With the withdrawal of Zillow from the home flipping business, OPEN seems to possess a clear competitive advantage over competitors as the leader in the business.
Enormous convenience and lower costs than using traditional realtors to sell a home via its digital platform and leveraging of consumer data. Management has already halved seller commissions and will likely continue to reduce fees as they scale, enabling them to further disrupt the real estate industry. OPEN possesses a clear and indisputable competitive advantage over the traditional real estate buying and selling industry and threatens the livelihoods of realtors much like Amazon

threatened and ended the livelihoods of many traditional retail businesses.
With its impressive track record to date and clearly identifiable competitive advantages, OPEN appears poised to continue growing at a rapid clip for a long time to come. This growth potential becomes even clearer when considering that OPEN accounted for only 0.32% of all home transactions in the United States in Q4 and that the overall iBuying market grew by 10 times year over year, of which OPEN owns ~77% market share and possesses a 4x size advantage over its closest competitor. This means that OPEN has immense growth momentum pushing it forward and also has an enormous amount of remaining total addressable market it can capture.
Furthermore, OPEN has already laid the groundwork for continued growth acceleration by doubling its footprint in 2021 to 44 markets, which include 17 of the top 20 U.S. markets by population, and plans to continue expanding to new markets in 2022.
OPEN also is further enhancing its capabilities as a PropTech company by rolling up smaller businesses that complement its core iBuying business with services like digitized and streamlined home renovation and rapid-processing digital mortgages. It also launched new products that include providing prospective home sellers cash offers for their property that are respectably close to market value, driving a dent into many smaller scale home buying businesses, as well as a 360-degree home sale, move, and purchase experience to minimize the hassle and financial challenges often associated with selling a home and subsequently buying a different one.
As it continues to capture market share and build out its core and ancillary capabilities and businesses, OPEN will inevitably also see its profit margins rocket higher via economies of scale and entry into higher margin businesses than iBuying.
Investor Takeaway
Real estate is ripe for disruption and both OPEN and Z have even recently been described as potential Amazons of real estate:
Opendoor is an e-commerce platform where consumers can buy, sell and view homes online. For all intents and purposes, Opendoor is the future Amazon of the real estate market — and this $1.6 trillion market is ripe for significant and widespread digital disruption over the next 10 to 15 years. Amid this disruption, Opendoor will grow by leaps and bounds – Opendoor Is the Future Amazon of the $1.6 Trillion Real Estate Market

Zillow is a leading digital-services provider for the real-estate industry. We believe the company will leverage its brand, industry experience, and new Offers business to digitize the entirety of the home buying and selling process, move closer to the transaction, and take a greater share of each home purchase that it facilitates… Zillow plans to do to real estate what Amazon.com Inc. did to retailing. – Zillow Plans to Do to Real Estate What Amazon Did to Retailing
However, given that OPEN stock has massively underperformed Z stock in recent months and OPEN has a key advantage that Z does not (it actually buys and sells homes), we have become more bullish on OPEN than Z. By investing in a high upside though speculative bet like OPEN, we add some nice diversification to our portfolio of high-quality undervalued dividend paying portfolio at High Yield Investor boasting a weighted average yield of 5%-6%.