School libraries in Texas are currently reviewing a list of 850 books for possible removal. Why? Because in October 2021, Texas Rep. Matt Krause sent a letter to state education authorities asking if their school libraries stocked any of the "divisive" books on the list he'd put together.
Immediately, a group of concerned librarians banded together to push back, creating a #Freadomfighters Twitter storm, encouraging parents, teachers, authors, and librarians to stand up for the books they believe in. And it hasn't stopped there.
Judy Blume Takes Over Twitter
Yesterday, Judy Blume was right at the top of Twitter trends, next to Wordle and Olympics. And while it wasn't obvious at first, Twitter soon realized the iconic author was trending because two of her classics, "Blubber" and "Are You There, God? It's Me, Margaret," are just two of the 850 books in question.
Judy Blume on the banned books list? Naturally, we spiraled and pulled out all of the best Judy Blume tweets from people like Brian Koppelman, the co-creator of Showtime's "Billions," to Twitter users all around the country who used 280 characters to share why Judy Blume changed their lives.
Because We Still Remember Reading Judy Blume in School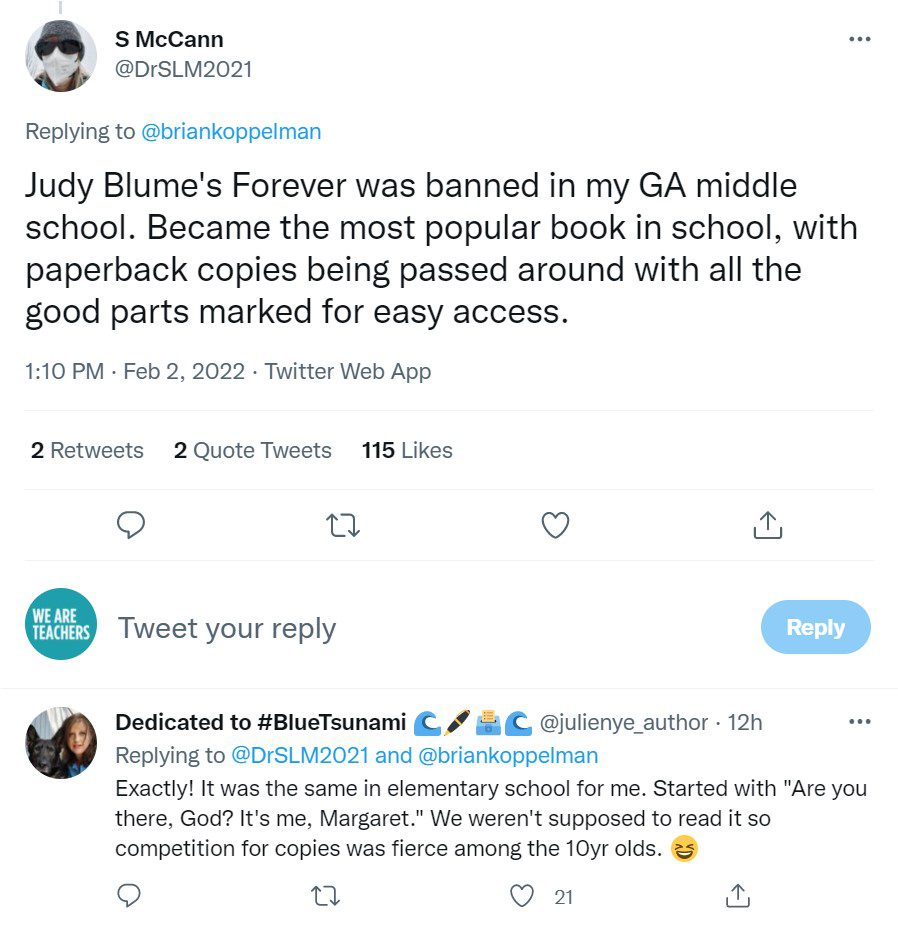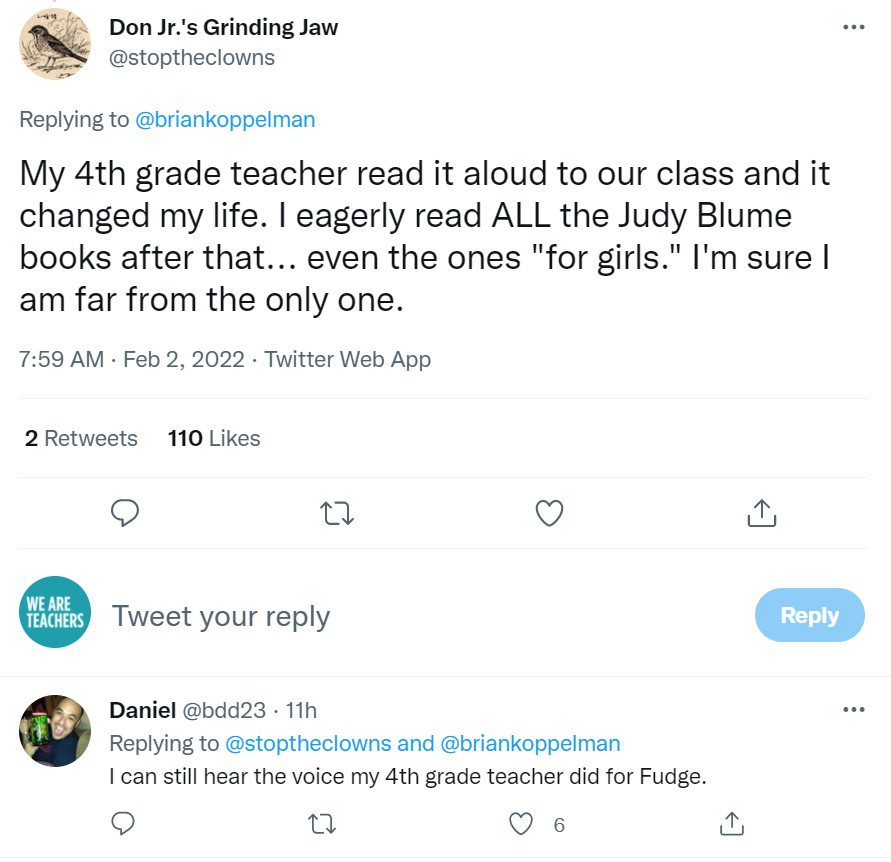 Because Banned Books Pique Interest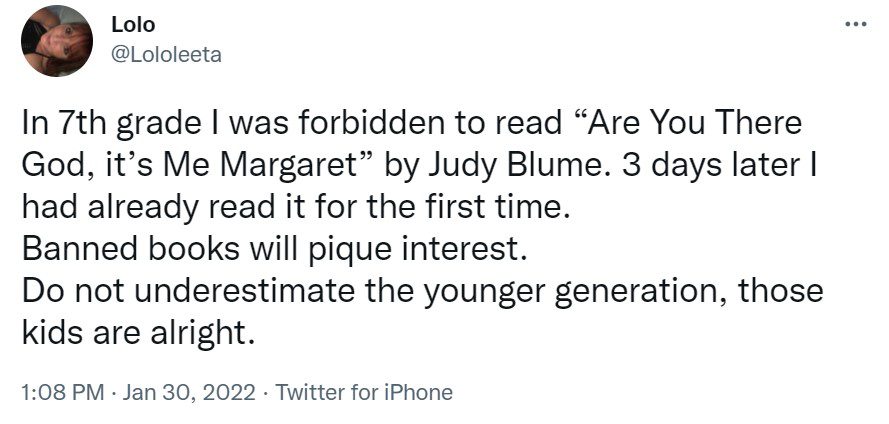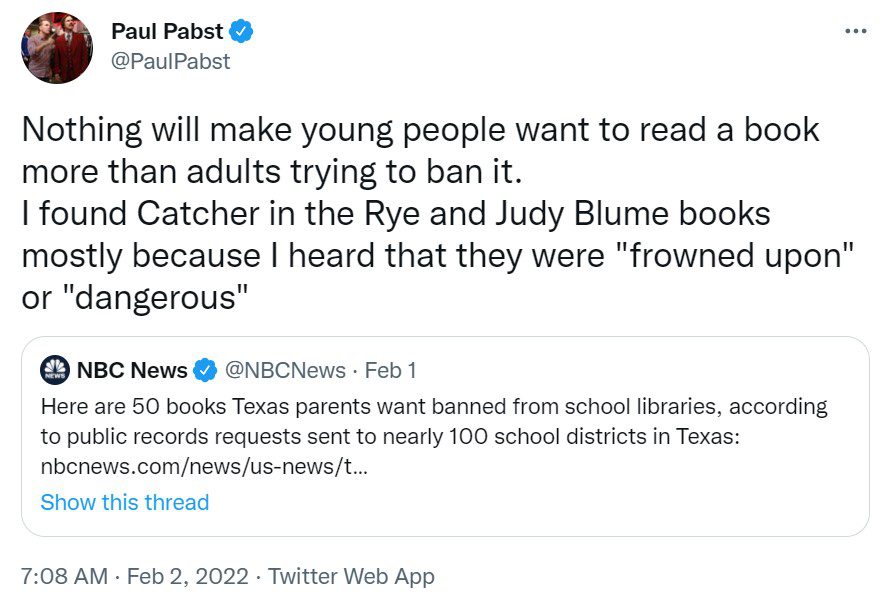 Because Books Are Part of Who We Become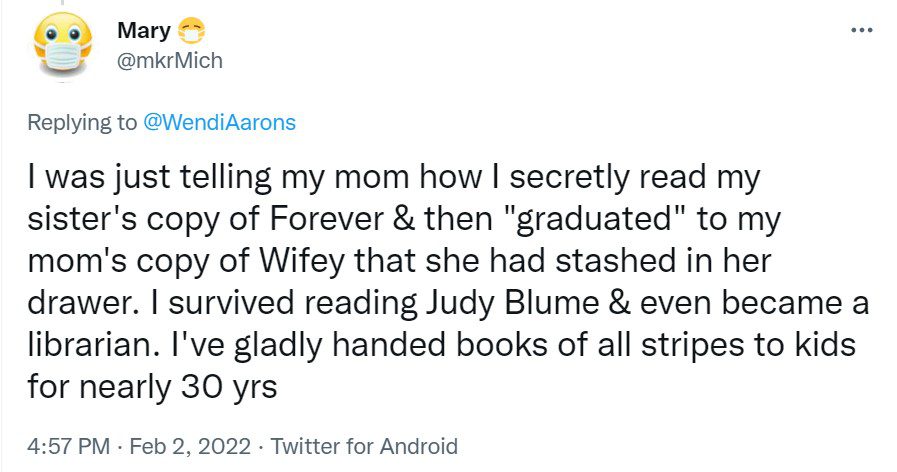 These are just a few of tweets that had us scrolling. Other Twitter users shared how reading Judy Blume books made them feel normal and how Judy Blume once said, if a kid isn't ready for the book, she will put it down.
Touché.