3 min read
Most foreign butchers recruited under the government's recently-announced visa scheme are not expected to begin working until early next month, just a few weeks before Christmas, industry figures say.
Until the workforce is bolstered by butchers working on the temporary visas announced by government last month, the culling of healthy pigs on farms across the country is continuing.
The industry had initially hoped that overseas butchers would be able to join the UK workforce in mid-November. However, the roll out of the scheme has proven to be more gradual.
"We are in bit of a holding pattern, unfortunately," the National Pig Association's (NPA) Charlie Dewhirst told PoliticsHome.
Dewhirst said the culling of pigs was expected to continue, potentially into next month.
The labour shortage means farmers are unable to send pigs to abattoirs to be humanely slaughtered and are running out of space on farms. Over 14,000 pigs have so far been culled as a result, a number that is expected to rise over the next few weeks, according to the NPA.
This has nearly doubled since late last month, when PoliticsHome reported that around 8,000 had been culled.
Like many other sectors that are being disrupted by labour shortages, the pork industry is suffering from a dearth of abattoir workers, with the UK's post-Brexit immigration rules having made it much harder for businesses to hire workers from the European Union.
Ministers were recently warned that without government intervention to tackle the resulting backlog of pigs on farms, up to 100,000 healthy animals faced being culled. There were also warnings that the backlog would stop pork reaching supermarket shelves for the busy festive period.
In October, the Department for Environment, Food & Rural Affairs (DEFRA) responded by allowing 800 overseas pork butchers to apply to work in the UK for up to six months.
The department, led by George Eustice, also agreed to fund a private storage scheme so farmers have space to store slaughtered pigs so they can be preserved and then used at a later date.
But both the temporary visa scheme and private storage scheme are yet to take effect, meaning nearly a month on from DEFRA's announcement, the situation on many farms has not changed.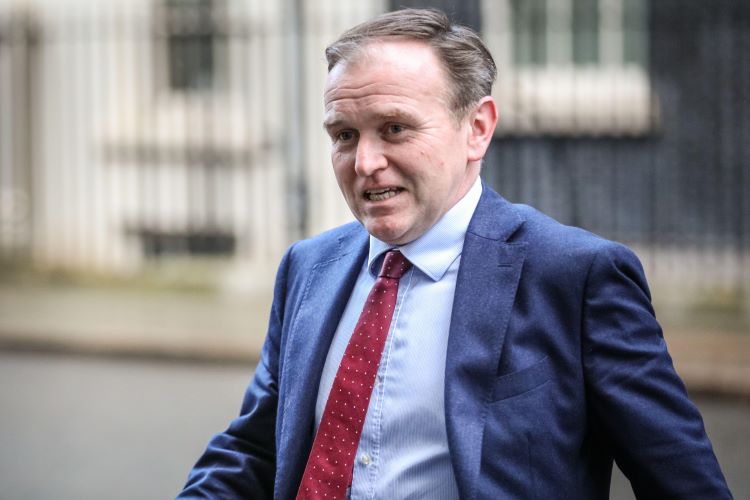 The NPA and other industries bodies sought to stress that the measures announced by the government were welcome and would eventually have a positive impact on supply chains.
Nick Allen of the British Meat Processors Association (BMPA) insisted that people would be able to buy pork this Christmas, though labour shortages meant there would be reduced choice.
However, Allen expressed concern that the prospect of not starting to work in the UK until as late as just a fortnight before 25 December might deter potential recruits from taking up butcher roles: "Is someone coming here going to want to arrive here two or three weeks before Christmas?"
A DEFRA spokesperson said: "We've been working closely with the pig industry in order to understand how best to support them in response to the challenges caused by the pandemic, access to CO2 supplies and the reduction in exports to the Chinese market, all of which have contributed to a backlog of pigs.
"Last month we announced a package of measures to help address these unique circumstances, which included facilitating temporary visas for up to 800 pork butchers, funding for a private storage aid scheme and facilitating additional shifts for the processing of pigs."
PoliticsHome Newsletters
PoliticsHome provides the most comprehensive coverage of UK politics anywhere on the web, offering high quality original reporting and analysis: Subscribe