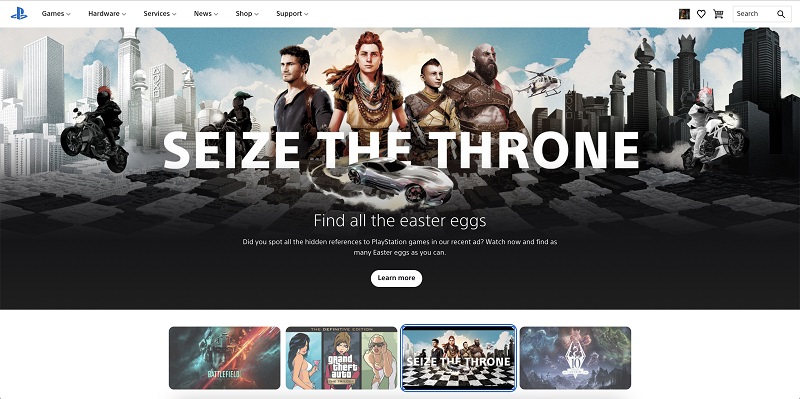 Yesterday, reports involving Jim Ryan being "disheartened and frankly stunned" by Activision Blizzard were published. Today, Call Of Duty: Vanguard has been removed from the PlayStation Store's featured section.
Activision Blizzard has been constantly under pressure from what now seems to be the rest of the industry, from professionals to community members alike to rectify the seemingly terrible work environment, and for the right heads to roll so change can occur.
Bobby Kotick himself has most recently been implicated as having known about the sexual misconduct that has been going on for years, doing nothing to properly alter the company culture to that of a welcoming and safe environment.
What's interesting about this retaliation from PlayStation is that it could unfortunately be as far as Sony will go, since this will only really make it slightly less convenient to buy Call Of Duty: Vanguard.
If they were to remove the game from the store however, that could redefine the precedent already set by Cyberpunk 2077 being removed from the PSN Store. Clearly if a product is inherently broken, it seems Sony would be willing to do what it did to Cyberpunk to another game, but would they go so far as to do it to Call Of Duty for something outside the game's performance?
Likely not, but it's interesting and somewhat hopeful to consider. It should be noted though that this would inevitably hurt developers as well as hurt the high level executives the blow is intended for, so it's not a perfect solution to just remove the game from digital sale.
What's worse is that if platform holders being removing games from purchase at their will, it'll set a bad precedent for the future of game preservation.
The reality is though it shouldn't have to go that far. Activision Blizzard needs to change, and Bobby Kotick's era of toxicity and ignorance needs to end.
Source – [Twitter]