July 20, 2021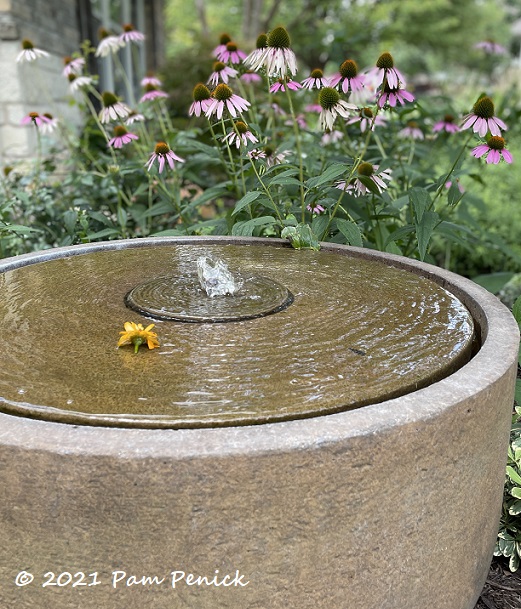 At my friend Cat's garden one afternoon, I was stopped in my tracks by this pretty vignette: a bubbling fountain with a plucked orange flower catching the ripples, and ballerina-skirted purple coneflowers dancing behind it.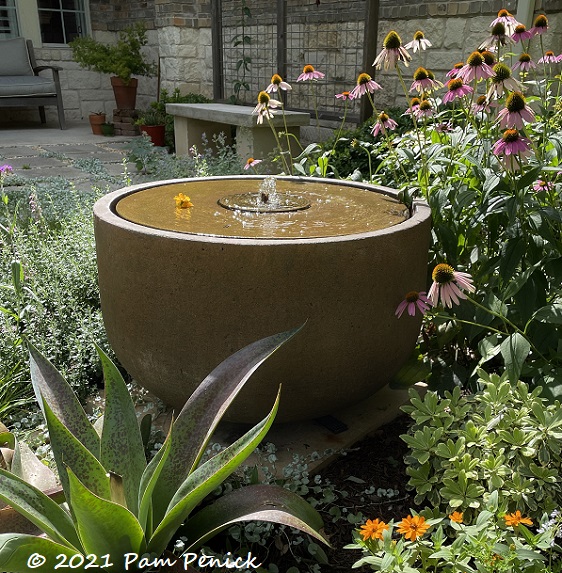 Cat is so good at creating eye-catching moments like this.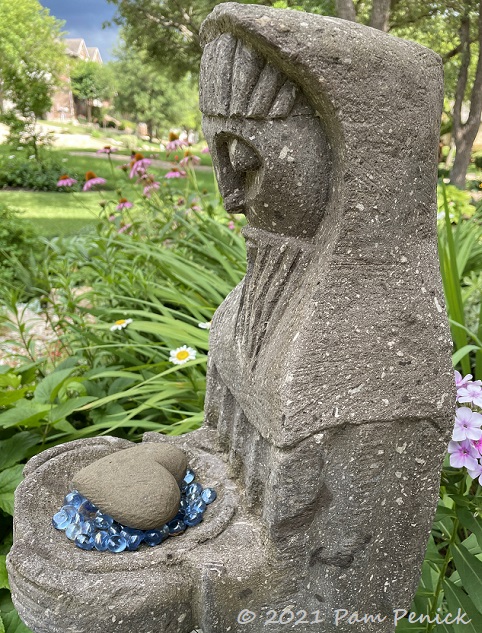 She teases me about how I always take a picture of her "hippie" St. Francis statue. I think of him as looking more Celtic, but it's true that I adore him and his offering of blue glass and a stone heart.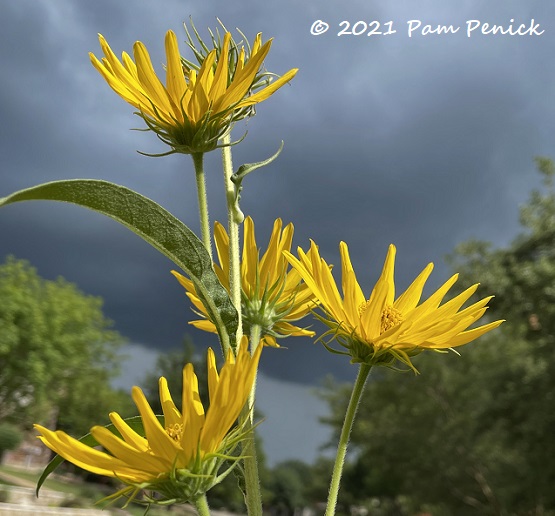 As storm clouds moved in, I admired a Maximilian sunflower stretching sun-rayed flowers skyward. Yay for summer rain, for simple flowers, and for friends' gardens.
I welcome your comments; please scroll to the end of this post to leave one. If you're reading this in a subscription email, click here to visit Digging and find the comment box at the end of each post.
_______________________
Digging Deeper: News and Upcoming Events
Join the mailing list for Garden Spark! Hungry to learn about garden design from the experts? I'm hosting a series of talks by inspiring garden designers, landscape architects, and authors a few times a year in Austin. Talks will resume this fall. These are limited-attendance events that sell out quickly, so join the Garden Spark email list to be notified in advance. Simply click this link and ask to be added.
All material © 2021 by Pam Penick for Digging. Unauthorized reproduction prohibited.