4 min read
Boris Johnson has been warned that giving Australia and New Zealand tariff-free access to the UK's agricultural markets would be a "complete betrayal" of farmers nationwide.
Minette Batters, National Farmers Union (NFU) President, on Tuesday warned ministers not to "capitulate" in post-Brexit trade talks with the Australia and New Zealand amid reports of a Cabinet split over whether to give farmers in the Southern Hemisphere unimpeded access to the UK.
Environment Secretary George Eustice and Michel Gove, Chancellor of the Duchy of Lancaster, are at loggerheads with Trade Secretary Liz Truss and Cabinet Office Minister David Frost, who negotiated the UK's trade deal with the European Union, over the government's policy for trade with Australia and New Zealand, the Financial Times reported.
Truss and Frost are pushing for Prime Minister Boris Johnson to green light trade deals which would give the two countries tariff-free access.
However, Eustice and Gove are concerned that doing so would undercut British farmers by allowing the UK market to be flooded with cheaper meat imported from Australia and New Zealand.
Batters, speaking alongside the NFU's leaders in Scotland, Wales and Northern Ireland at a hastily-called press conference, appeared to corroborate those reports, telling reporters Eustice supported the organisation's postion and that farmers needed Truss' Department for International Trade (DIT) to "stick" to its red lines.
She put pressure on Johnson to protect farmers, saying ultimately "it will very much come down to the Prime Minister to decide whether the government honours that commitment".
Batters said she had been led to believe Cabinet ministers would be asked to sign off a decision on how to proceed in talks with Australia this week.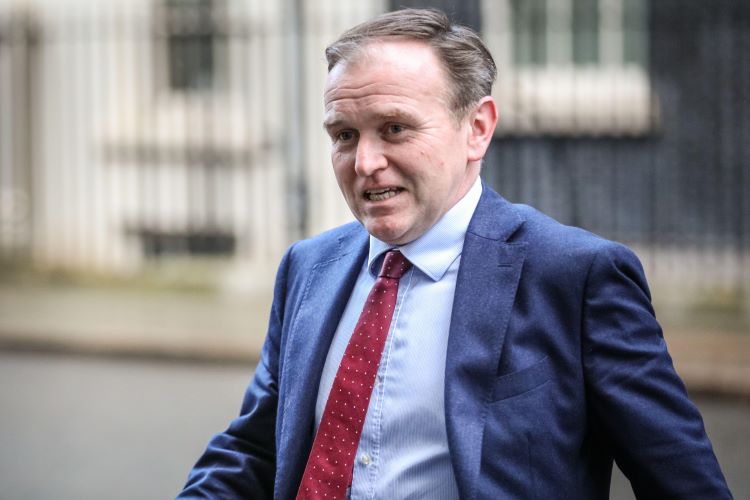 The government in April said it would "sprint" to clinch a trade deal with Australia before the G7 summit in June, where Australian Prime Minister Scott Morrison is set to attend.
Batters said speeding up talks looked like "quite a smart negoitating tactic" by Australia as it would rush the UK's less experienced negotiators into a decision on the thorny issue of agriculture, and make the government caving in to Canberra's demands more likely.
"If you've taken back control, you've taken back control to get the right deal regardless of timelines and throughout we've seen the government back itself against a wall by putting a timeline in place," she said.
"If you capitulate in the first deal and offer totally open access, you will be forced to do that with others, and don't forget these are very aggressive and very experienced agricultural negotiators.
"We know it's always the last chapter in any trade deal to be agreed".
She added: "Nobody is arguing about not having not a trade deal and more Australian beef onto our market. It's about making sure market review and safeguards measures are in place".
Martin Kennedy, the NFU's Scottish President, said beef and lamb farmers in Scotland would face a "significant impact" by their Australian and New Zealand counterparts securing tariff-free access to the UK. The Welsh industry is also expected to be acutely affected in that scenario.
Many pro-Brexit politicians and campaigners say a trade deal with Australia can one of the biggest prizes of leaving the EU. The government's own analysis said the economic benefits of a trade deal were expected to be negligable, adding 0.01-0.02 per cent of GDP over 15 years.
Batters said one of the "challenges" facing her industry had been a lack of transparency from the government when it comes to post-Brexit trade policy.
"The government's trade policy has never been published and it's ahrd to know what the overall trade policy has been," she said.
"We don't have an open book trade policy and people don't know what's going on and it's difficult for MPs to represent their constituents".
A government source told PoliticsHome: "Our manifesto was very clear that we won't lower out standards and we have been consistently clear that we will only do trade deals that benefit the whole of the UK, and that includes not undercutting our farmers".