Digital technology is starting to have a transformational effect on public services. From cloud-based payroll systems for managing wages and holidays to computer programs taking over repetitive admin tasks, public sector staff and managers are finding that automation is making their lives easier.
Service users too are benefiting as automation improves efficiency, cuts down on errors and speeds up the delivery of services.
With the pandemic having forced a shift to digital working, the time is ripe for public services to get a technology makeover. Ageing systems need updating, while many services could benefit from migrating to cloud platforms. With the prospect of hybrid working becoming the norm as staff work partly in the office and partly from home, public bodies are now looking at how they can get the most from digitising their services.
One of the big challenges of the post-pandemic world is hiring and retaining employees in an economy riven by staff shortages, where many people are re-evaluating their careers. Up to one in five public service workers are considering quitting and changing jobs, according to a new report by the TUC.
As Satpal Biant, head of public sector at SAP UK and Ireland, says: "The pandemic has meant a massive strain on public sector staff. If public bodies want to engage and retain staff in the future, they need to focus on providing the best employee experience possible. Yet many public sector workers face antiquated processes just to complete everyday activities like expenses. Outdated paper systems that require in-person approvals take time and effort that employees just don't have. Recognising this time drain is the first step. Implementing the right technology is the next step."
Holding on to staff means making the workplace of today as attractive to employees as possible. Biant says that rather than engaging in the daunting task of implementing whole-scale changes to a public service's entire system of administration, much can be achieved via small-scale projects. Small changes that digitise individual processes can have a big impact on efficiency and employee satisfaction.
Even simple moves, such as deploying expense-management software – which streamlines the process of applying for expenses – can ease the burden on employees, giving them back time and money while also being more cost-efficient for the organisation.
The UK public sector employs more than 5 million people, approximately a sixth of the nation's entire workforce. But the sector has gained a reputation for red tape, repetitive administrative tasks and a lack of innovation.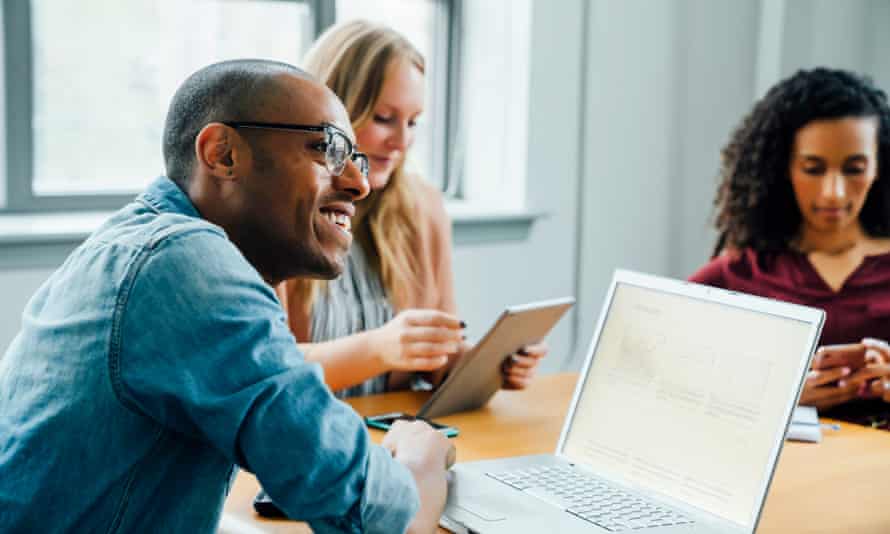 The post-pandemic world offers a chance to reboot public services and make them work more effectively, while freeing up staff to focus on inspiring work rather than getting lost in a sea of bureaucracy.
Firing up the latest technology can help public sector organisations as they set about hiring younger workers as their workforce ages and retires. The majority of civil servants are aged 50-59, while the average age of staff at the Department for Work and Pensions is 55. Public services risk missing out on the digital knowhow of younger staff and creating a generation gap where staff lack the skills needed for the future. And as more civil servants retire, they take their knowledge with them. Making the public sector more attractive to new cohorts of workers will be vital to tackling the challenges of the future.
But for this to happen, public services will need a technology update. Many UK public sector organisations, including the NHS, are using digital platforms which may be more than 10 years old to manage staff records and payroll, and that's before you consider the money wasted with legacy tech.
This is an opportune moment to migrate services to the cloud. Managing services such as payroll and staff records in the cloud is more effective than running them in-house. Cloud platforms provide the computer power, data storage and data management tools needed to keep services running efficiently. They simplify the challenges of digitisation, freeing organisations from having to store and retrieve data from their own in-house data centres.
A move to the cloud is also the gateway to automation, as it centralises data about work processes in one repository. This allows machine-learning algorithms to analyse those work processes and suggest ways of automating them, thus allowing repetitive administrative tasks to be handled by robots or AI systems, liberating staff to get involved in more worthwhile activities.
Meanwhile, cloud-based tools can help narrow the gap between what public sector leaders believe employees and citizens feel about their services and what they actually think. A range of "experience management" apps can help managers test out products and services and get feedback from staff and users to perfect the systems. Such tools can combine operational data about costs and productivity with data about how people feel about the services.
Technology offers the prospect of freeing employees from drudgery while improving outcomes for users. As the pandemic recedes, this is an ideal time for public services to use the latest technology to re-engage and enthuse their employees.
SAP solutions help clients optimise processes, deliver better public value, and give them the agility to change quickly