4 min read
Money committed by more than 100 world leaders at COP26 to save the world's forests will not stop deforestation in a decade, experts warn, as they suggest the real figure required is $100 billion per year.
On Tuesday more than 122 world leaders at COP26 committed to halt and reverse deforestation and land degradation by 2030.
Funding for the commitment totals around $19 billion (£13bn) and includes $12 billion (£8.75bn) of public funds to protect and restore forests, and $7.2 billion (£5.3bn) of private investment.
Boris Johnson said it was the biggest ever public commitment to forest conservation much more to come from the private sector.
The announcement has been billed as a high profile moment of the climate summit so far, with the Prime Minister describing it as a "landmark" pledge.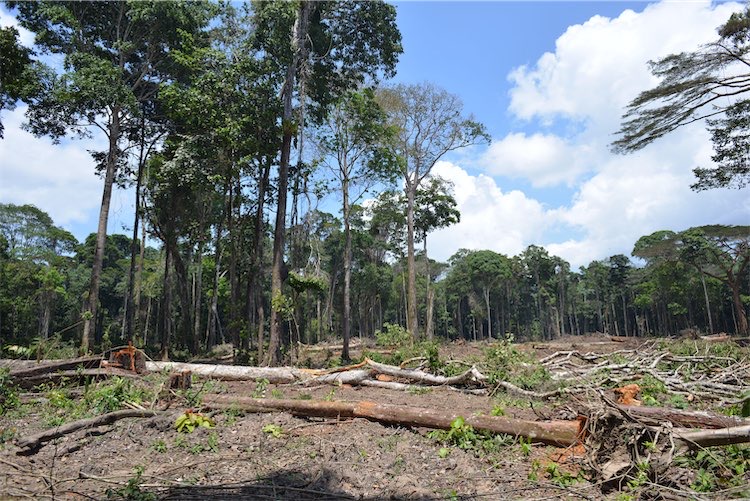 Brazil, which has come under fire for its accelerated rate of deforestaion since President Jair Bolsonaro took office in January 2019, also endorsed the agreement, alled the Glasgow Leaders' Declaration on Forest and Land Use.
However Federica Bietta, the managing director of the Coalition for Rainforest Nations which represents 50 countries, said it is far too little money to make significant change.
"Candidly, we think that it's very important that the UK government put forests in the forefront because sometimes they have been forgotten, Bietta, who is also an internationally recognised expert in international agreements related to climate change, said.
"In the past 15 years of working on this we have seen so many announcements then there is not really tools for implementation. So we feel like this one is just going to be one of them".
She said that $19 billion was a "drop in the bucket" when it came to meaningfully tackling the issue.
"We have been doing the analysis of the cost of how much it takes really to reduce levels of deforestation in the next ten years and the number is really close to $100 billion per year in the next decade, so really we're talking really about $1 trillion over decade," Bietta continued.
"Rainforest countries are cutting trees because there is a revenue stream – it's not because they like it. It's about reversing the incentive so we value what is planted after the forest is chopped down," she said.
"Unless we put hte right finance behind that it's not going to work."
She said the ability to stop deforestation is there with a financing mechanism set out in Article 5 of the Paris Agreement on climate change, the landmark climate pledge agreed at COP21 six years ago, and a mechanism called Reducing Emissions from Deforestation and Forest Degradation (REDD+) developed by the United Nations Framework Convention on Climate Change (UNFCCC).
REDD+ has created a financial value for the carbon stored in forests by offering incentives to developing countries to reduce emissions from forested lands.
Bietta said: "Since we started in 2005, nine gigatons of carbon reduction have been achieved as of today through Redd+ but only four percent of these nine gigatons have been receiving funding. That's really the gap we need to fill."
She said there has been some funding from Norway and Germany and a little bit from the UK "but that's it" she said.
"We need to fill the gap of this 96% of this reduction, by providing adequate finance," she said.
Michael Mathres, director of organisation Fund Nature, also belived that $100 billion was the amount needed to meet the stated goals.
"It's a bit of a fallacy to say here's eight billion dollars and we're going to stop deforestation," he said.
Detail released by the UK government on the deforestation plans said CEOs from more than 30 financial institutions with over $8.7 trillion of global assets – including Aviva, Schroders and Axa – will also commit to eliminate investment in activities linked to deforestation.
The UK will commit £1.5bn over five years to support the forests pledge, including £350m for tropical forests in Indonesia, and £200m for the climate financing body LEAF Coalition, which in 2021 mobilised $1bn, creating largest-ever public-private efforts to protect tropical forests.
The UK will also contribute £200m, alongside 11 other donors, as part of a new £1.1 billion ($1.5bn) fund to protect the Congo Basin. The area is home to the second-largest tropical rainforest in the world which is threatened by industrial logging, mining and agriculture.
PoliticsHome Newsletters
PoliticsHome provides the most comprehensive coverage of UK politics anywhere on the web, offering high quality original reporting and analysis: Subscribe