5 min read
There is no evidence that creating safe routes from France for asylum seekers would encourage criminal gangs to keep smuggling people across the Channel, charities have told PoliticsHome.
Several refugee and asylum organisations have told PoliticsHome that the UK government's decision to dismiss safe routes from northern France is short-sighted.
Yet the government is convinced that allowing more people to legally travel to the UK would not prevent some turning to criminal gangs, while also increasing immigration overall.
"We've seen increasing demand in France for people to get to the UK where there is a deadly journey, just imagine what it would be like if there wasn't one," one government source said.
The Prime Minister's official spokesperson said safe routes from France specifically could create a "pull factor" to the region.
The number of people making the crossing tripled between 2020 and 2021, with 25,000 people coming to the UK so far this year.
On Wednesday, 27 people drowned while crossing the Channel trying to reach the UK, prompting increased calls for safe routes for asylum seekers currently in France. Charities have dismissed government claims that safe routes would not help tackle to issue.
"There's a view that more safe routes in France would be a pull factor, but that is not borne out by credible evidence," Enver Solomon, chief executive of the Refugee Council said.
"What safe routes would do is reduce the numbers forced to put their lives at risk by putting themselves into the hands of smugglers."
Solomon believed humanitarian corridors from France are possible, referencing the fact that 1,200 refugees were bussed to the UK from the Sangette camp to the UK in 2002.
The other option is to seek agreement with France for people to apply for humanitarian visas to the UK from reception centres hosted on "French soil".
He said the decision for governments to not at least try this solution is "political" and said it was not backed by evidence or research.
"It's the government's political view that they have said they are going to take back control over the country's borders, so they fear that if they start letting people come here from France in a managed safe way, they aren't taking back control," he continued.
"This of course isn't the case as overall net migration is down."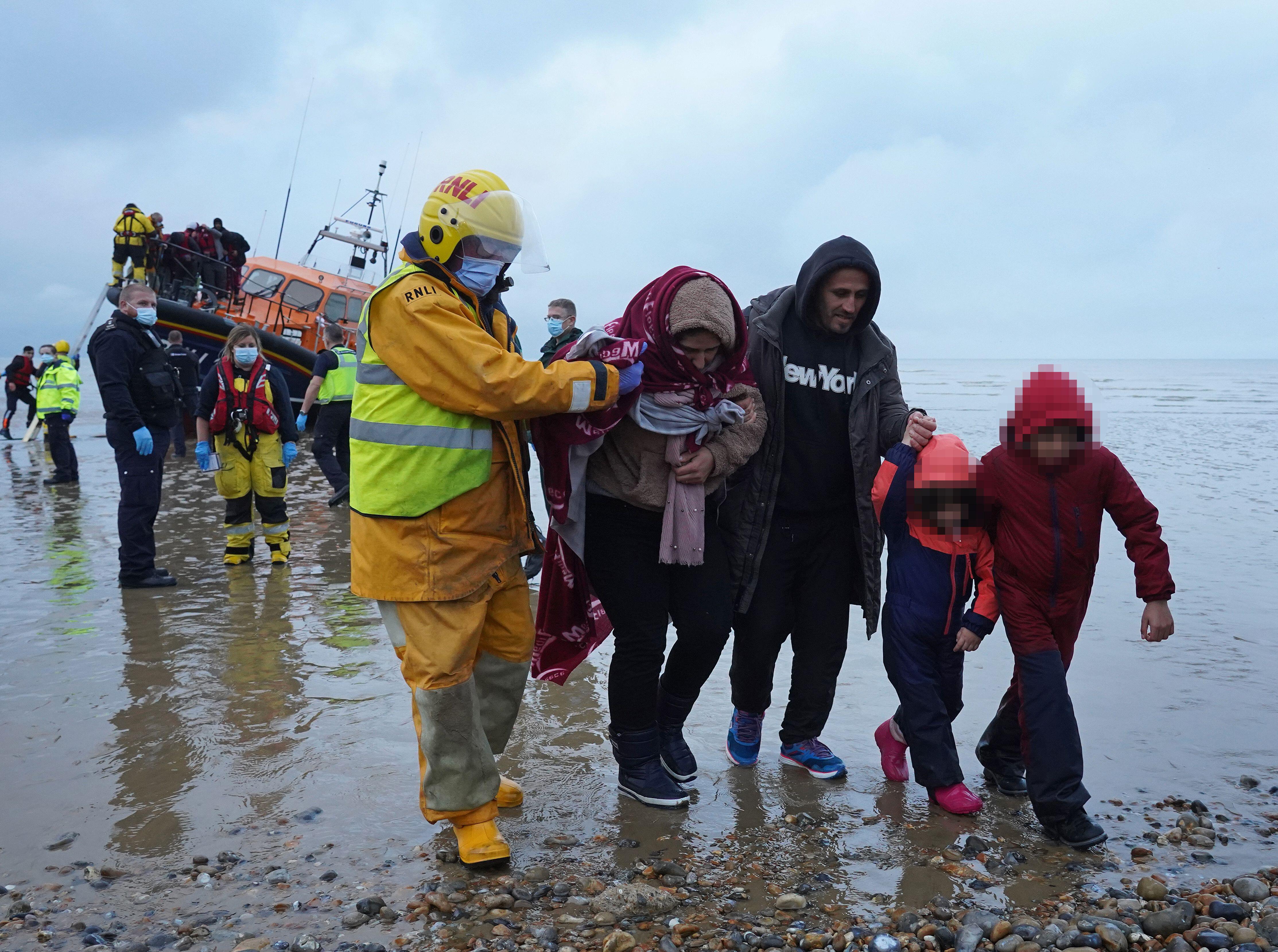 Safe Pasage International, set up in 2015 by volunteers concerned with the plight of people living in refugee camps in Calais, and global charity Amnesty International also want to see safe routes to the UK created for asylum seekers, including from northern France.
"If the Government is truly concerned with tackling these gangs and their abuse of people, they must set up safe asylum routes, so people no longer need to depend on smugglers," Steve Valdez-Symonds, Amnesty International UK's Refugee and Migrant Rights Director, said.
The government has maintained that setting up safe routes from France is not the way forward.
Immigration minister Kevin Foster said on Thursday morning that safe and legal routes will always focus on those who are in the regions concerned, rather than people who have reached "safe and democratic European countries" that have a functioning asylum system, such as France.
This position continues to remain, despite growing pressure from charities.
On Thursday the Prime Minister's official spokesperson insisted that creating safe routes to the UK from France could simply create an "additional pull factor" to the country's northern coastline, from which people try to reach the UK.
"Criminal gangs would enter into these dangerous attempts and that's what we need to avoid," they added.
He said that the UK already has provided safe routes for aslyum seekers and refugees from Syria and Afghanistan.
"We've resettled 25,000 refugees and providing a costed support for them in in communities which includes things like education and health care, which is which is vital to help those most in need," he said.
The government has so far not provided evidence that safe routes would encourage criminal gangs to operate in France.
"We want to work closely with the French," the Prime Minister's deputy spokesperson said later on Thursday. "That is where we need to continue to take it forward with France and the wider international community."
The charity Safe Passage International has said they want routes from northern France, which would involve people being safely transferred to the UK to make their asylum application, but not to effectively "offshore" the claims process.
"As we grieve for those lives lost in the Channel, it is a tragic reminder that the Government's refusal to provide safe routes for people seeking sanctuary in the UK costs lives," Beth Gardiner-Smith, CEO of Safe Passage International told PoliticsHome.
"For most refugees, there are no safe alternatives to the UK to travelling in the back of a lorry or crossing the Channel in a dinghy."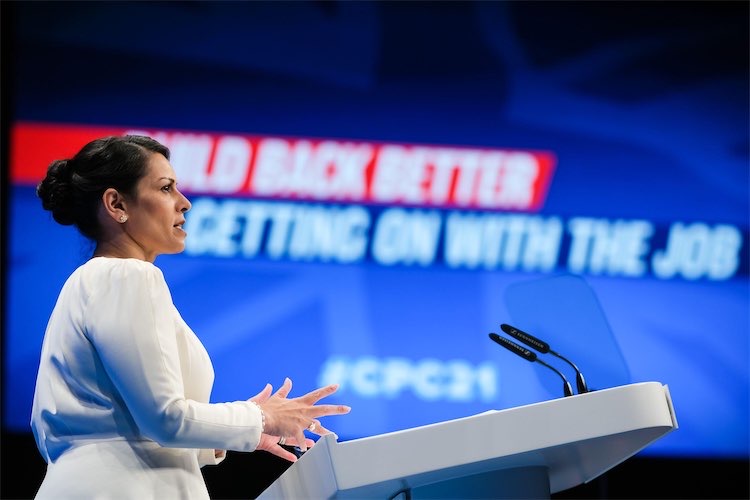 Gardiner-Smith noted that the government has still not rolled out its Afghan Resettlement Scheme, announced in August, which is intended to take up to 20,000 people over several years.
Downing Street insists that work on this continues "at pace" and is complex. During the Afghan airlift 16,000 people were evacuated.
Criticism was also aimed at the Home Office for shutting down the Dubs scheme for unaccmpanied children in Europe, when its cap of 480 places was reached in 2020.
Gardiner-Smith added: "This Government must act now to save lives by opening safe routes to the UK, starting by urgently expanding family reunion, reinstating Dubs scheme for unaccompanied child refugees in Europe, and waiting no longer to deliver on their promise of resettlement for Afghans refugees."
PoliticsHome Newsletters
PoliticsHome provides the most comprehensive coverage of UK politics anywhere on the web, offering high quality original reporting and analysis: Subscribe