Robert Whittaker has admitted to feeling "gutted" after losing to UFC middleweight champ Israel Adesanya in a controversial points loss that saw thousands of Texans in attendance boo the decision.
After five gruelling, and extremely close rounds, Whittaker lost the title 48/47, 48/47 and 49/46.
"I fought my heart out and I'm happy," Whittaker said. "Happy I left it out here.
"But I'm gutted.
"I thought I did enough."
He added: "I know I started off rocky, but I thought I won every round after that. I'm gutted, I thought I did enough. I was surprised with the decision."
So were plenty of others — but Adesanya was not one of them.
"I heard he thought he won the fight or some s***," he said post-fight.
"I don't know what he and Victoria were sipping on… but f***ing hell, he did not win that fight. He knows it. He needs to have a shower and reflect and realise that is not true. You do not do enough to win a title, you take that belt."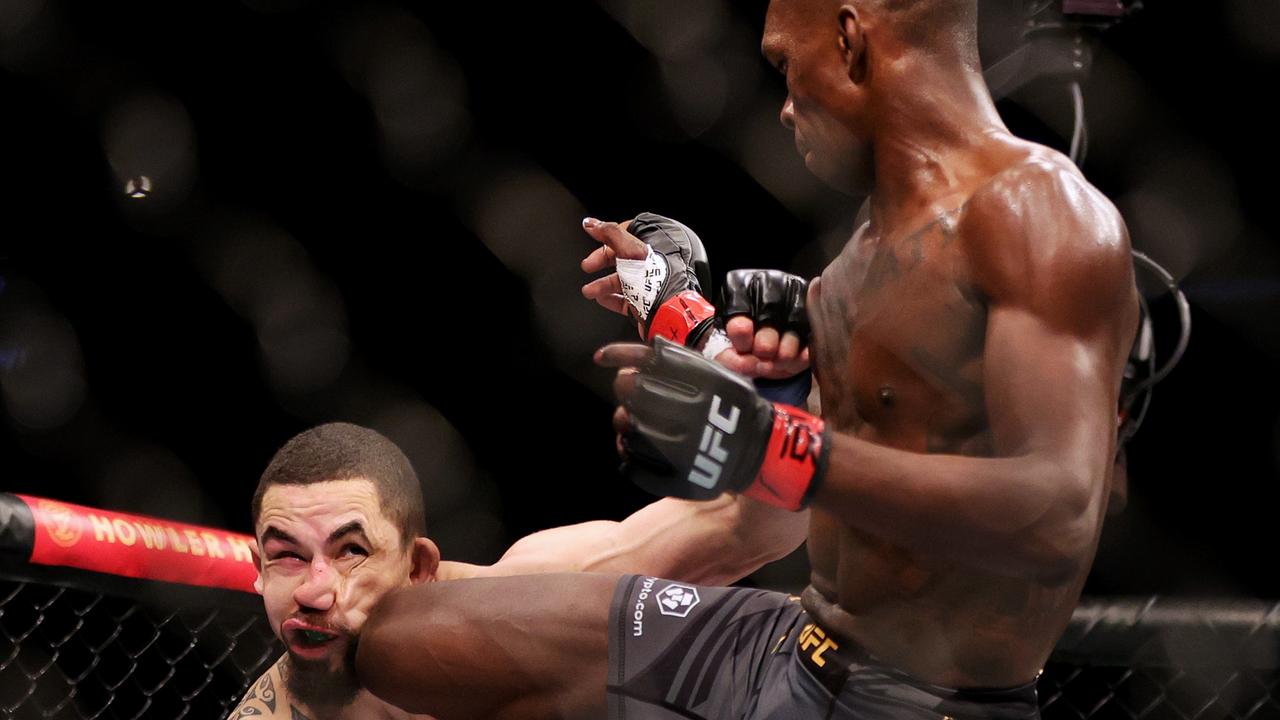 While Adesanya took the first, and Bobby Knuckles the fifth, the rest was undeniably covered in more question marks than the joker
Certainly by the fourth Whittaker was boxing nicely, landing his jabs.
Same as several times through the middle rounds he took Adesanya down, however on each occasion the champ found the fence, then his feet.
"I'm the big dog in the yard," Adesanya said. "He couldn't take me down."
While Adesanya walked to the cage with easily the biggest support from the crowd, the chants for Whittaker grew as the bout lengthened.