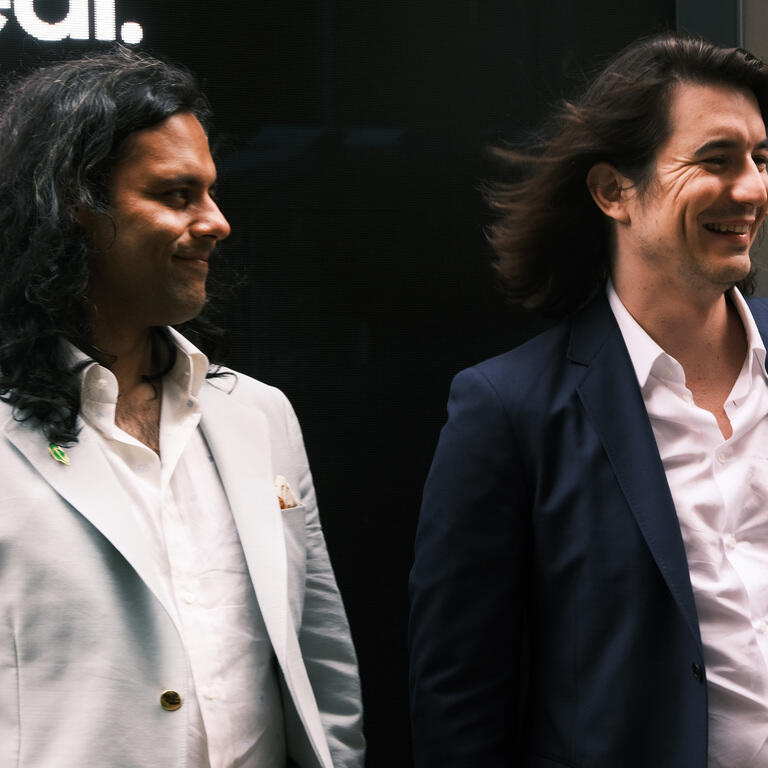 Investment Thesis
Robinhood (HOOD) is a stock that I've been consistently arguing that investors should avoid. As I weigh up how Robinhood's 2022 prospects are likely to unfold, even while acknowledging that the stock is now priced at 5x this year's revenues, I declare that investors should avoid this name.
The endowment effect is causing shareholders to bubble up biases that they shouldn't have. Here's why you should avoid this stock.
Investment Sentiment Facing HOOD Stock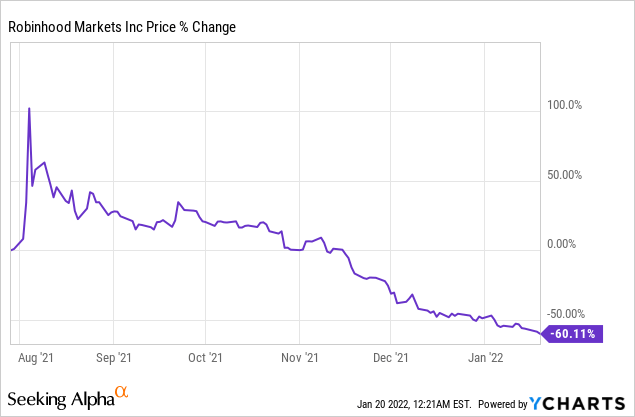 Please take a moment to read the following titles: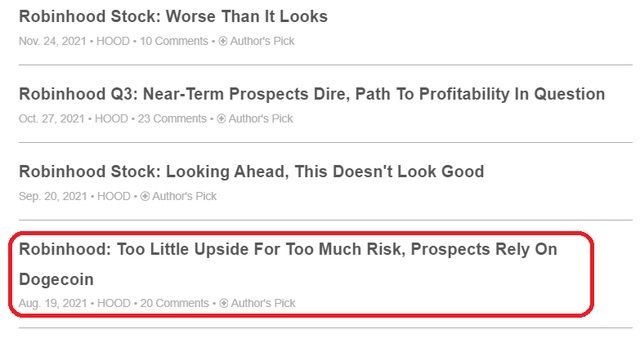 The titles are listed in reverse order of publishing. The red one was the first one that concluded the article with "[…] too much risk for not enough upside."

As soon as this stock was public and out the gate, I have been regular, consistent, focused, and unwavering in my stance, that it wasn't worthwhile deploying capital into this investment.
What do you call a stock that's down 90%? A stock that was down 80% and then got cut in half. (David Einhorn)
I'm a value investor, so I know incredibly well Einhorn's quote above. How many times have I been involved with this exact same setup? There's nobody reading this sentence that at some point in time hasn't faced this problem before.
Further, I know from my personal experience all the arguments, all revolving around the same theme, if the stock is down this much there has to be value left in it! But I declare that in this instance, this is not the case.
Robinhood's Revenue Growth Rates Are Too Unpredictable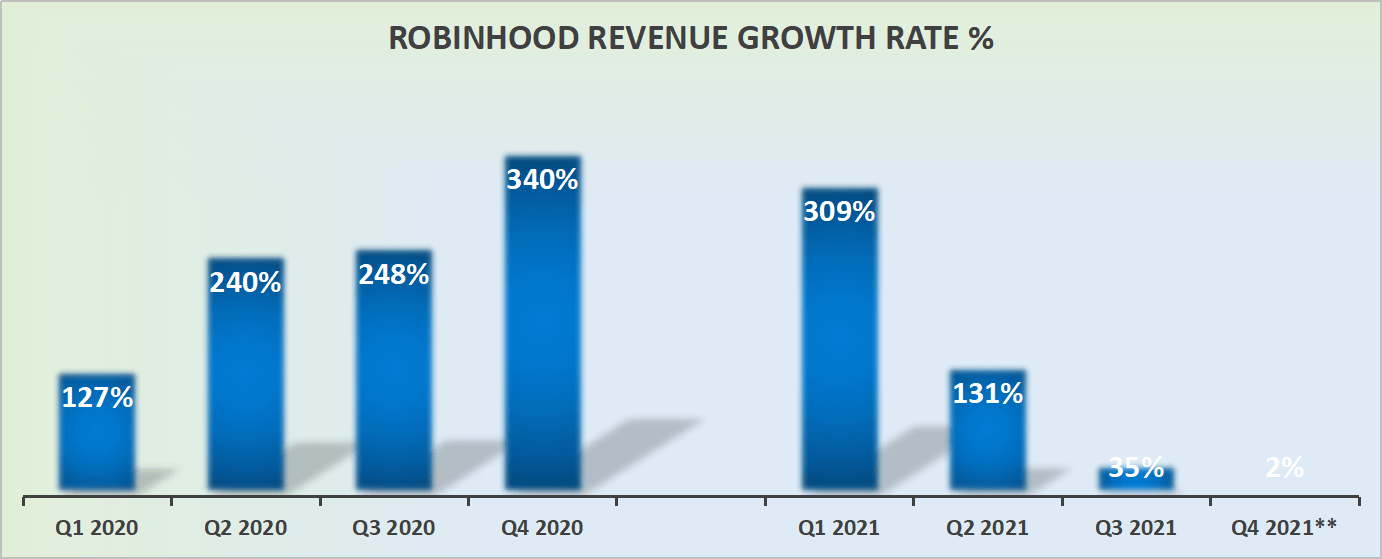 Robinhood is about to announce its Q4 2021 results next Thursday after hours. Importantly, we are going to get its guidance for Q1 2021. Given that Q1 2021 was so strong last year, most reasonable minds will expect the guidance for Q1 2022 to be negative y/y. However, the question that remains outstanding is just how negative?
That being said, to be perfectly clear, I absolutely do not invest from quarter to quarter. I'm attempting to ascertain what the path will be for 2022 as a whole?
The analyst consensus points to about mid-20s% revenue growth rates for Robinhood in 2022.
However, depending on exactly how negative the first quarter will be compared against Q1 2021, will have an impact on what sort of growth prospects are required to get close to the mid-20s% revenue growth rates that analysts expect.
However, I believe that analysts are still, even now, with rose-tinted glasses, here's why.
Robinhood's Near-Term Prospects Discussed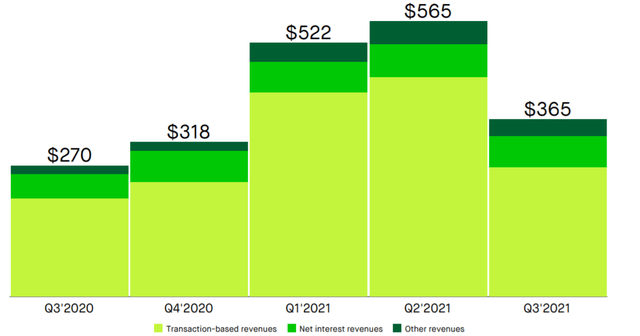 As you can see from the graphic above, the majority of Robinhood's revenues come from its transaction-based revenues.
This accounts for approximately 73% of Robinhood's total revenues. Consequently, the more transactions that Robinhood makes, as same with any broker, the more revenues it makes. So far, this is just common sense.

The problem with Robinhood is that within its transaction-based revenues approximately 80% come from either options or cryptos.
Now, as once again we start to ponder over its guidance for Q1 2022 we have to take in the context of how this guidance will compare with the same period a year ago.
For one, if market conditions for greed are not present right now, as anyone that has been invested so far in 2022 can attest to. This implies that customers will not be trading in options as aggressively as they were in the same period a year ago.
Secondly, there's less stimulus around compared with the same period a year ago, which will once again have an impact on how much excess capital there is for traders to deploy, which will once again play a role on how much trading there is likely to be throughout Q1 2021.
And lastly, as of Q3 2021, approximately 40% of Robinhood's crypto revenues came from Dogecoin (DOGE-USD). And given that this crypto coin remains relatively flat and unexciting, traders' propensities to trade in Dogecoin and other cryptocurrencies are also likely to be muted. Altogether, this again will impact how Robinhood's near-term prospects will compare against the same period a year ago.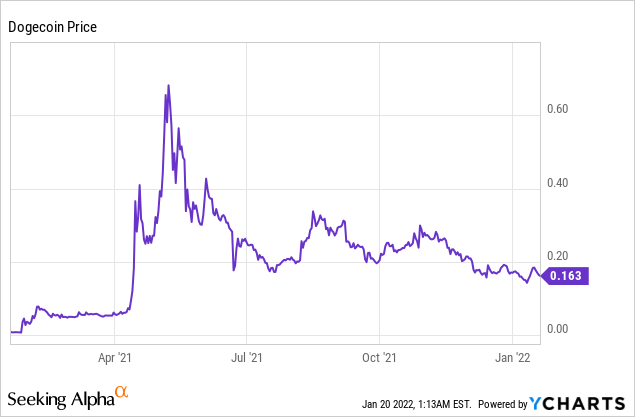 HOOD Stock Valuation – At 5x Sales, Still Too Expensive
This time last year, if a company was expected to grow its revenues by mid 20s% CAGR over the coming year, paying 5x sales was an absolute bargain.
However, in the present market, when you have so many unique, highly innovative, and disruptive businesses that are growing faster than mid-20s% CAGR and providing investors with top-line visibility, predictability, and a lack of surprises also being priced for approximately 5x sales, I struggle to see why any investor would be willing to get involved with Robinhood.
The Bottom Line
If you didn't have time to read this, this is the summary, Robinhood is a very poor investment at an expensive valuation.
Stocks don't trade in a vacuum. You have to consider the overall context. What's more, you have to consider not so much the price that you paid for Robinhood, but what new investors coming to the stock, with a fresh pair of eyes that have no endowment biases would think of this investment relative to other investment opportunities.
I believe that there are better investment opportunities to deploy one's capital into right now.