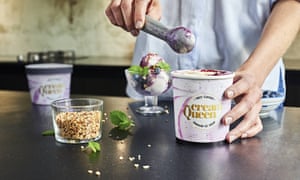 Almost a year ago, the consumer goods giant Unilever pledged to halve the amount of plastic it uses by 2025. At the time, the group was getting through 700,000 tonnes of plastic each year across the hundreds of household brands that it owns, including Dove, Comfort and Sure.
It aims to reach its target through a combination of reusable packs, concentrated refills, alternative materials and also by fostering a more circular economy for recycled plastic by collecting more than it uses.
One example of its switch to alternative materials is the pioneering paperboard packaging for its Carte d'Or brand of ice-cream. The packaging, which is produced by Seda Italy in Naples, is crafted from Cupforma Natura, a renewable material developed by Stora Enso. The PEFC-certified renewable fibre has a biodegradable barrier coating on both sides, thus preserving the ice-cream safely in freezing and moist conditions. After use, the carton can be either recycled or composted. The lid is produced using the same, compostable paperboard from Stora Enso.
Among the benefits of this packaging is that the carton is 23% lighter than the previous, plastic version, therefore cutting transport costs. Considering that 11m tubs of Carte d'Or are shipped annually, the latest iteration enables Unilever to reduce its use of plastic by 520 tonnes a year, as well as save on fuel.
Armando Mariano, R&D product and material director at Seda International Packaging Group, says the goal was to make a different type of packaging, reducing weight and plastic content, and improve end-of-life options. "Organic waste collection works quite well in Italy, so biodegradable and compostable packaging makes sense and consumers like that option," he says.
Biodegradable options are popular in Italy thanks to its composting infrastructure, which includes fleets of distinct green compost trucks. Another key factor for the new packaging was the print quality of the material, which allows the brand to be properly showcased.
"New packaging innovations are crucial for our target to make all our packaging reusable, recyclable or compostable by 2025," says Giorgio Nicolai, marketing director of ice-cream in Italy for Unilever, where the new tubs were launched last year.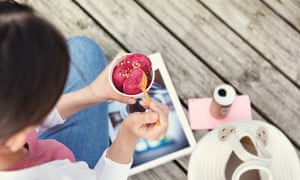 Unilever's publicly-listed goals include 100% recyclability of all plastics; 25% PCR (post consumer recyclate) inclusion in plastic packaging; collecting and processing more plastic than the business uses; and cutting virgin plastic use by 50%, as well as using 100,000 tonnes less of plastic overall.
According to the Ellen MacArthur Foundation's New Plastics Economy report, only 14% of the plastic packaging used worldwide reaches recycling plants, and just 8% is recycled. Unilever's initial set of public goals were launched in 2010. In the decade since, the company says it has reduced its waste impact per consumer by a third.
"The partnership with Stora Enso to deliver recyclable ice-cream tubs made of paper for Carte d'Or is a great example of Unilever's 'Less, Better, No' plastic framework," says Marika Lindstrom, vice president of packaging procurement at Unilever.
"Stora Enso has been Unilever's paperboard partner for a long time, so it was a natural choice for the new ice-cream packaging," she says. "We know our consumers want more sustainable, recyclable solutions, and paperboard is a great material to meet and exceed those expectations. The customer reaction to the Carte d'Or packaging has been very positive."
Singapore-based Lindstrom points to other Unilever examples: "Seventh Generation [a line of cleaning products] has launched a zero-plastic range, and PG Tips will remove the plastic film on boxes in 2021, having already launched fully biodegradable tea bags."
She also highlights a partnership in Chile with Algramo, a startup that uses an app-powered dispensing system and vending machines mounted on three-wheeled electric vehicles that travel around the city providing household-product refills for customers' reusable plastic bottles. "That has thrived during lockdown thanks to its tricycle distribution system across Santiago," she says.
Lindstrom highlights the importance of business partnerships when it comes to recyclable and renewable packaging. "When like-minded industries and companies come together and use recyclable packaging, it will create a critical mass," she says. "More volume will translate into capacity, therefore making recyclable packaging the new norm in the future."
Who to talk to?
Visit storaenso.com/who-to-talk-to to find out