Sebastian Vettel has been around this crazy world called F1 for many years. From his experience, he claims that communication and understanding is key to the sport. A few days earlier, Andrea Stella spoke on the understanding between him and his racers. Vettel claims that communication among drivers is more these days than what it was 4 years ago. Furthermore, he adds that unity amidst the grid has also improved.
In between Vettel's years in F1, the mode of communication has changed the German claims. However, it has changed for the better. Amidst the rapidly evolving mechanisms and engineering in F1, the grid maintains tight relations within itself.
I think when I started there were a bit more conversations and messages; Now I think there are more messages and other forms of messages that I don't know that much about; But it has certainly changed compared to the past." Vettel explained to Motorsport.
Read More Charles Leclerc Likely to End up Like Sebastian Vettel at Ferrari : Webber
Sebastian Vettel claims an improvement in communication at F1
The 4-time world champion claims that unity in the grid is something that he has never seen before. The aspects that require a unified voice to be noticed are getting that platform.
Vettel compliments this behaviour by terming it to be the "the greatest unity……, when it comes to certain questions, concerns about tyres, regulations, the future of the sport, our situation as a driver".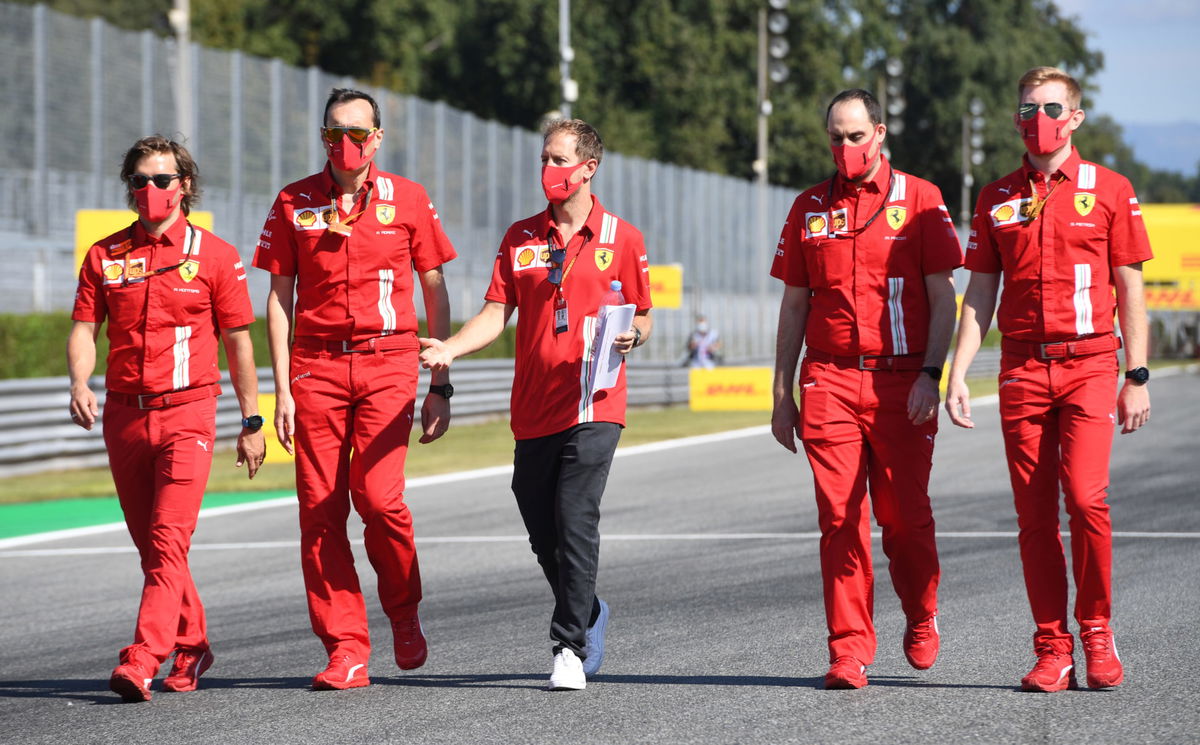 Vettel highlights that even earlier, the drivers were always in a similar horizon given their travelling routines and their lodging. However, COVID has trapped racers to their bubble causing a huge bridge in between. In spite of that, Vettel says the understanding is far more evolved and matured.
It is often said that the drivers were more united and that their horizons were perhaps a little closer. There weren't that many flights to choose from, so they were all on the same flights, in the same hotels; Because you are more with your team and live your life, there is a natural division. But I think you can still say that we have been more united in the last three or four years than before," Vettel explains
Vettel claims this to be positive and that it will help in the future.  As amendments to keep the spirit of the sport alive surface, such understandings are necessary amidst the players.
Read More 'Pink Mercedes' Controversy Didn't Influence Aston Martin F1 Decision: Sebastian Vettel