4 min read
David Davis has claimed the Nationality and Borders Bill is a "deeply troubling level of Government overreach" after ministers made a last minute change to the legislation.
Writing for The House, the former cabinet minister has criticised the government for attempting to amend the new legislation to allow Home Secretary Priti Patel to strip people of their British citizenship without being notified.
The contentious bill sets out a range of new proposals aimed at overhauling the immigration and asylum system, with Patel saying it would address the "underlying pull factors into the UK's asylum system".
But a late amendment put forward by the government would also change the long running rules around citizenship, including scrapping the requirement for people to be notified if their British citizenship is being removed.
The rules would target those with dual citizenship or if the government had "reasonable grounds" to believe they could acquire citizenship of another country.
The Home Office has claimed the move was "rightly reserved for those who pose a threat to the UK or whose conduction involves very high harm", adding that "citizenship is a privilege, not a right".
Davis dismissed the government's justification. "Not only are these excessively broad new powers not necessary to tackle terrorism, but they are counter-productive," he said.
"It claims it's not always practicable to notify people that their citizenship is being taken away. But, given they're only required to post a letter to that person's last known address – which is surely the most simple and basic of administrative tasks – this argument doesn't convince."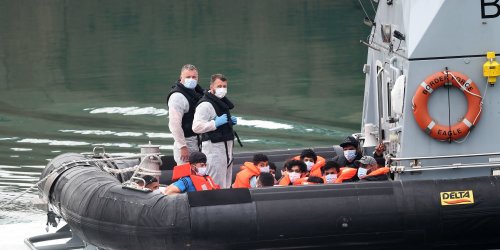 "The only purpose this new amendment seems to serve is to prevent British courts from checking the Home Secretary is complying with the law by effectively removing your right of appeal: if you don't know your citizenship has been taken away, how could you possibly challenge it?"
Davis added: "The Government will be freer than ever to deprive British citizens of their rights unlawfully, and no one might ever find out. That is a huge overturning of the contract between the individual and the state.
"And what if the Government strips someone of citizenship, in secret, while they are outside the UK, but does so in error? If Clause 9 passes, the first they would know about it is when they seek the protection of a British consulate, and the door is shut in their face. Consequently, the error might never be rectified.
"This isn't only about how the current Home Secretary may choose to wield this power. We don't know who could hold that office in future, how widely they might decide to use it and whom they might choose as its target."
A raft of opposition MPs and human rights groups have already raised concerns about the plans which are being debated in the Commons this week.
Labour MP Harriet Harman, who chairs the Joint Committee on Human Rights, said the group were "deeply concerned" about the Bill, claiming it was "littered with measures that will breach human rights."
Also writing in The House, she added: Human rights are fundamental and owed to all. They are not just annoying restrictions for the government to override.  As the Bill makes its way through Parliament, I hope that both MPs and peers keep this in mind.
Maya Foa, director of human rights group, Reprieve, said the proposed changes were the "brazen attempt to evade accountability for such draconian powers should not be tolerated in a democratic country".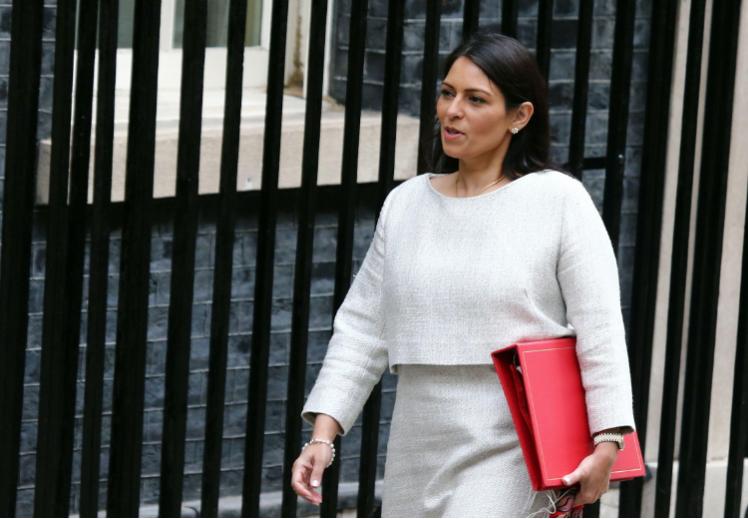 She added: "If you get a ticket for speeding, you receive notice of it and have the right to contest it in country. Under this clause, a person being stripped of British citizenship gets less due process than someone caught by a speed camera.
"This vast, secretive power would be entirely at the Home Secretary's discretion, and could not be more at odds with the rule of law."
Responding to the comments, a Home Office spokesperson said: "Removing someone's British citizenship has been possible for over a century and is always a last resort against the most dangerous people to protect our national security and public safety.
"The law is clear – where someone poses a serious threat to the UK or whose conduct involves very high harm the Home Secretary can only deprive them of their citizenship if they can acquire another nationality, and therefore cannot leave them stateless.
"This power is one way we can counter the terrorist threat within the UK, posed by some of the most dangerous individuals and keep our country safe."
PoliticsHome Newsletters
PoliticsHome provides the most comprehensive coverage of UK politics anywhere on the web, offering high quality original reporting and analysis: Subscribe