3 min read
Caroline Nokes has warned a failure to fund local efforts to boost vaccine uptake will "certainly increase" the risk of further lockdowns.
The chair of the Commons equalities committee has branded the government's failure to support local programmes aimed at boosting vaccine rates as "extremely worrying", following claims ministers were creating a "culture of blame" against deprived communities.
It comes after PoliticsHome reported that doctors and community leaders working on education programmes had criticised ministers for a lack of financial support and warned the current messaging around vaccine hesitancy risked amplifying "division" against minority groups.
Earlier this month, Health Secretary Matt Hancock said it was "frustrating" that a "vast majority" of people hospitalised with the new strain in Bolton had been eligible for the vaccine but had not taken it.
But Kawsar Zaman, a practising barrister and founder of the "Take the Covid-19 Vaccine" – which produces graphics to help explain Covid-19 and the vaccine – said the lack of cash available to groups working to tackle hesitancy was "perplexing".
Meanwhile, Zahid Chauhan, an NHS GP and Oldham Labour councillor, warned ministers were using concerns around vaccine hesitancy as a "smokescreen" to cover for their failures over health inequalities and their response to the Indian variant.
And he warned a failure to support efforts to increase vaccine rates among deprived communities risked creating a "culture of blame".
Responding to the reports, Nokes praised "fantastic" community programmes working to boost vaccine uptake, adding the lack of financial support was "extremely worrying".
"The work that we've seen carried out by community groups to raise awareness and uptake of the vaccine has been fantastic," she told PoliticsHome.
"To hear the government has lacked strategy and refused financial support to help with these programmes is extremely worrying, especially given our previous criticisms and their subsequent assurances.
"The reasons for disparities in vaccine uptake are complex. It is the government's responsibility to consistently improve its understanding of why this is happening – and then take action to support more equal uptake."
The committee, which has urged ministers to publish more detailed information about the vaccine programme, has already expressed concerns over government efforts to tackle hesitancy, saying their expert witnesses had "barely even heard" about a 'community champion' scheme created to tackle vaccine myths.
Nokes added: "Scapegoating should have no place in society, let alone as part of a public awareness campaign – whether that be indirectly or otherwise. The key to success is good communication and a real understanding of the complexities surrounding this issue.
"Ensuring that as many people as possible are vaccinated is essential to ensuring the virus is contained as we begin opening up from lockdown. Any compromise will certainly increase the chances of a further lockdown."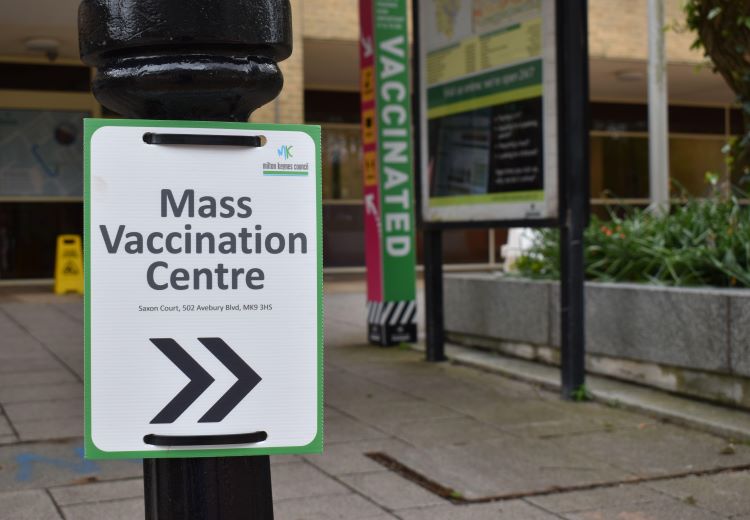 Her comments come after new reports claimed a failure in England's Test and Trace system was partly responsible for the rise in cases of the new strain.
According to the BBC, local authorities in England did not have full access to the data about positive tests in their areas for a period of three weeks in April and May, including in areas which have seen a surge in cases caused by the Indian variant.
The report, produced by officials at one of the affected councils, said the spread of the new strain "may be partially or largely attributed to risks in the international control system".
They added: "These were exacerbated by the sporadic failure of the national Test and Trace system."
The government claimed a "small number" of people had faced delays in being told they may have had contact with an infected person as a result of the glitch, but insisted it was "resolved quickly".