3 min read
Former Cabinet minister David Davis has criticised the government's "dangerous" voter ID plans, claiming there isn't enough evidence of voter fraud to justify them.
He told PoliticsHome that the proposals were "yet another identity management solution looking for a problem" proposed by the government, and compared it to other controversial ID requirements such as coronavirus certification.
The plans, included as part of the Elections Bill due for its second reading in the Commons next week, would require voters to produce a form of approved ID to vote in local elections in England, and all Parliamentary elections across the UK.
"The simple truth is that I cannot see much evidence for significant voter personation, in terms of appearing at the hearing at the polling station," Davis said.
"The real risks that we've seen historically in voting have been postal voting fraud, and this isn't anything to do with postal vote fraud at all. It's debatable whether they're actually answering the right problem."
The former Brexit secretary continued: "There are serious long term concerns about the government maintaining identity databases, full stop. It's something that is a dangerous entity.
"It's fine, most of the time — nine out of 10 British governments wouldn't misuse it, but one in 10 would. That's the intrinsic problem."
Davis' intervention comes as the Joint Committee on Human Rights (JCHR) called on the government to prove that its voter ID plans were "necessary and proportionate" amid concerns that they could disenfranchise certain groups of voters.
The government has pledged that a Voter Card will be made available to the public to ensure they have an acceptable form of identification at the polling station.
But there are concerns that the proposals could impact older people and disabled people, as they are less likely to have photo ID.
The committee has also argued that some groups such as Black, Asian and minority ethnic communities may be hesitant to apply for the Voter Card.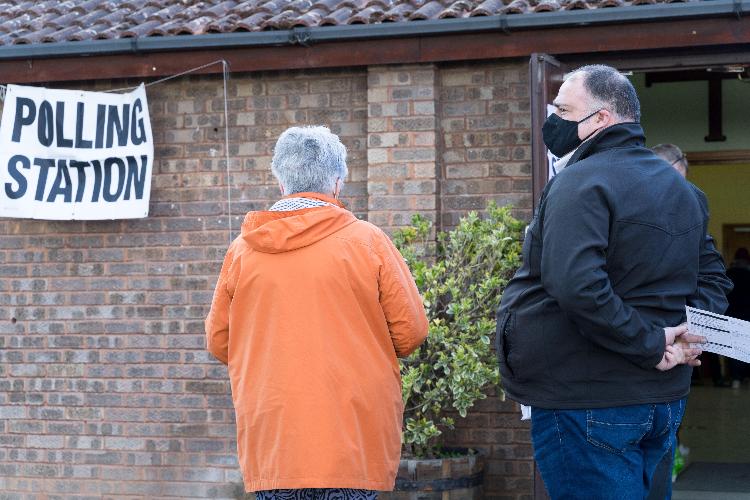 "The Government has a duty to ensure everyone can vote, no one is prevented from voting by discrimination and also that elections are free from fraud," said Harriet Harman, chair of the JCHR.
"However current proposals which would prohibit voting without voter ID may deny the right to vote from large numbers of electors, and could have a discriminatory impact.
"The Government must explain how these measures are both necessary and proportionate given the low numbers of recorded instances of fraud at polling stations."
"The Government must prove that the need for people to get a Voter ID card does not act as a deterrent to voting. In particular they must demonstrate an understanding, so far lacking, of the impact of these measures on marginalised groups and show how they plan to ensure access to the ballot box for all."
Some MPs are calling on the government to scrap the proposals altogether. Labour MP Rachel Hopkins, who sits on the committee, said: "The Government's Voter ID proposals in the Elections Bill pose a direct threat to the functioning of our democracy.
"Elections in the UK are safe and secure. It's dangerous for the Government to imply otherwise without substantial evidence."
She continued: "Spending millions of pounds to impose barriers on democratic participation in response to baseless assertions is disgraceful. Voter ID will have a discriminatory impact and may disenfranchise more than 2 million people."
"The Government must scrap these dangerous proposals and promote confidence in our elections."
The Elections Bill is due for its second reading in the Commons on Tuesday 7 September.
PoliticsHome Newsletters
PoliticsHome provides the most comprehensive coverage of UK politics anywhere on the web, offering high quality original reporting and analysis: Subscribe