Movement That Dictates The Training Industry
As we know, the pandemic has broken out for almost two years and hit all four corners of the world. Reacting first to the "unpredicted chaos," and now to "the new normal," companies across industries have seen a profound shift away from traditional ways of working to online workspaces. As a result, online training was in high demand, although assumed to be a temporary approach to the ongoing crisis. However, at the moment, since the Omicron variant is rewriting the COVID plan for 2022, the need for long-term online training plans is more urgent than ever. With that being said, rather than adapting training online, having a roadmap for online workplace training is a must.
A Shift To Reskilling Training
Companies have made a substantial move toward skill building throughout the epidemic. Situations like the COVID-19 pandemic, of course, necessitate a shake-up in the skilling paradigm. To head off fast-moving and uncertain conditions, companies are approaching the end goal by different methods, including hiring, contracting, redeploying, releasing, and building skills. Among all these, skill building is the most commonplace, and more prevalent than it was prior to the pandemic.
According to a study conducted by McKinsey & Company, 69% of organizations are doing more skill building now than they did before the COVID-19 crisis. In 2021, the Great Resignation also witnessed more breakups between employees and companies than ever. Apart from the wish for an increase in pay, one of the most popular root causes recorded was the "desire to learn new skills." Consequently, to tackle the current situation, companies are also considering skill development to respond not only to the COVID-19 crisis but also to the workforce crisis.
3 Skilling Trends That Are Anticipated To Accelerate
Since the business landscape has gradually transformed to digitization, chief learning officers may revitalize their learning organizations by developing digital training programs and forming an ecosystem of learning partners to generate and distribute digital material to a large number of workers quickly. They'll need to grasp 3 trends to accomplish this.
1. The Distance Economy Requires Specific Skills
Despite referring to skill building in general, each sector needs to customize training programs to meet the new demands from the market. Regarding the healthcare system, clinicians must learn how to make distant diagnoses that are both effective and safe.
Take Intelycare, a company that provides training courses for nursing students, for example. When scaling its business from local to nationwide, Intelycare had to deal with training problems and the impact of the pandemic. By choosing animation as the creative approach and partnering with an in-field expert, Intelycare has successfully provided medical concepts without squandering too much money and time. Similarly, since there has been an increase in mortgage refinance applications, employees in banks were required to train in empathy as they had to assist upset clients in using digital technologies and new goods and services.
2. Imbalances In Talent Supply And Demand
While shortening physical interactions, COVID-19 has welcomed a variety of new home-based trends. In China, eCommerce shopping is becoming the most dominant way of buying during the pandemic era. Similarly, in the United States, retail and hospitality-and-food-service industries account for 42% of risky positions, but other industries, such as supermarkets, are adding 2 million to 3 million more people. This is why many companies are laying off massively, while a lot are struggling to hire new employees. On that, digital talent-marketplace platforms came to save the day, enabling businesses to bridge the supply-demand gap.
3. Changes To Supply Chains
As end consumers are longing for necessary and emergent gadgets, the crisis may force supply chains to be restructured. Businesses need to adjust to decide which skills are needed where.
The Recipe For The Right Skill Transformation
There are countless routes to the finishing line, but our approach to skill transformation includes 9 key practices which are divided into 3 main stages: evaluation, strategy building, and execution.
Evaluation includes identifying skill shortages, calculating supply, and gauging demand.
Strategy building includes designing a portfolio of initiatives, designing a tailored learning journey, and deciding on the learning infrastructure.
Execution includes launching a learning hub, delivering a skill transformation at scale, and tracking effectiveness.
These 9 steps that we've covered are the basics of getting the right training development plan. In the context of the pandemic, however, your company must consider your own skill-building challenges as well as the company's budget first and then choose which stage of the model to put more effort into, both practically and economically. During COVID-19, older people are being forced out of labor at alarmingly high rates, which poses a great threat to many companies with a large number of older workers.
To engage the older workforce in the skilling movements, companies should make certain that these elder employees have access to the training and opportunities available to them. For instance, Microsoft took a unique step toward building an age-inclusive workplace. In March 2020, it organized a free virtual event called "Include," in which leaders discussed the initiatives toward supporting older workers, such as flexible work hours, sabbaticals, and retraining. Keep in mind that implementing models in real business needs a lot of customization.
Adopt New Training Methods And Technologies Instead Of The Temporary "Zoom Meeting"
As mentioned above, the training scenario is taking place mainly in the internet environment. Instead of being dependent on Zoom meetings which face unstable connections and number restrictions, companies are investing more budget on technology trends. Here are the 5 most effective employee training methods Learning and Development (L&D) departments are going for that you may find helpful.
1. App-Based Training
The trend began with children's learning applications that made it simple for them to learn new languages and improve their math abilities. As individuals became more aware of the high success rates and benefits of these mobile applications, it was only a matter of time before businesses decided to enter the app market to embrace learning and skill development.
Some optimized functions of apps include learning from anywhere and at any time and high scalability which allows an unlimited number of learners to join a training course at the same time. To illustrate, LGT SmartBanking was born when the private banking and asset management firm LGT sought to equip its employees with a mobile workforce app that allowed them access to corporate services and personalized information. Smart banking was able to interact with legacy systems and enable long-term expansion and growth as a flexible mobile workforce app.
2. Animation
The use of animation in eLearning is increasing and undoubtedly beneficial. The difference between normal training videos and animation-based videos is that animation can add a little extra to the content, luring learners to believe that they are binge-watching a series while still immersed within the learning environment. By creating training courses with good storytelling and relevant content simulating real scenarios, animation can increase learners' engagement and knowledge retention.
3. Interactive Training
The third in this rundown list of the 5 most popular training methods for employees is interactive learning. This type of eLearning encourages learners to participate actively in their own learning through interaction. During training, employees must not only listen, read, or watch the presentations; they must also communicate, respond, and practice. By being focused and interested through continuous activities in interactive learning, it is easier for employees to remember and learn more efficiently. VR content, frequent quizzes, and gamification are great examples of interactive learning.
If you were ever obsessed with the interactive films on Netflix, you know what we mean. With the permission to decide the destiny of characters through your clicks, when the results came in watchers had to dig deep into their choices. If they redid their choices from the beginning, there would be different results, and now they had to reflect on the whole cause-effect. When applied to training, the expectations remain the same, which means if learners redo the courses again and again and receive different outcomes, each with their own reflection, they will remember the knowledge comprehensively.
To reduce onboarding time, Domino's developed the Pizza Maker course, a gamified training course that uses simulations to engage, analyze, and reward employees throughout the learning process. The games helped new employees memorize the menu sooner and create more accurate pizzas faster by introducing incentivization that motivated them to attempt to better previous scores.
4. Experiential Learning
Sales, customer service, and emergency response professions, for example, demand more extensive and comprehensive initial training than other positions. Employees must learn rapidly in order to begin working with acceptable results as soon as feasible. Experiential learning is one of the greatest training approaches for employees that match those qualifications in this situation. The advantages of this method lie in some core factors:
Experiential learning creates strong connections between the feeling and thinking process, which results in high memory retention.
Learners stay engaged as the training relates directly to the real job.
Learners can apply what they learn to their jobs straight away.
The method utilizes learners' skills of problem-solving and critical thinking.
5. Social Learning
Lastly, social learning, which focuses on performing tasks or following up work-related discussions in a forum, can't be ignored. Social learning emphasizes learner-generated material through speeches, presentations, blog entries, and videos, among other things. This approach might seem to violate the time off of workers, however, it actually doesn't and it is a smart move. Why? To begin with, employees are encouraged to study and practice practical skills on their own through social learning. Next, learners can easily raise a discussion and receive opinions in real time. Moreover, it leverages the learning culture in your company, which improves employee collaboration.
Take PayPal, a prominent American corporation in the worldwide online payments market. Recently, it has adopted eLearning in a variety of ways for its employees. To mitigate and utilize the time people spend every day on social media, PayPal took an unusual approach to staff training by asking experts to provide brief sessions in private groups on social media platforms such as Twitter and Facebook. As a consequence, it has been able to cut its Learning and Development costs by 25% and currently has staff who finish at least two courses every six months.
Mental Health Is In The Spotlight
Workplace training transformation can only be achieved when employees are fully prepared physically and emotionally. In the process of skill building during pandemics, mental health shouldn't be left behind.
Employees are not the only ones to make the most of mental health investments. Strong employees make a strong company. When employees are open to sharing their hardships and are supported by employers and colleagues, the gains are unbelievable. Productivity and loyalty are proved to go up. That said, employers should assist employees in giving precedence to mental well-being at work by doing the following:
Establish tasks and responsibilities with realistic deadlines that take into account the changing workload and pace of the work environment
Provide a secure atmosphere in which employees and supervisors may voice their issues
Remodel the workplace to fulfill this requirement for workplace safety—disperse job assignments based on skills and strengths
Provide accessible health care programs or recommend professional psychological support programs to employees
Conclusion
Building up a strong workforce is always important. However, COVID-19 has made it more crucial than ever. Along with adapting to the new working style, employees have to master new technology tools which have boomed unstoppably during the pandemic and reshaped the business landscape. The role of the leaders is clear: to help their staff overcome these challenges with resilience. For training managers, developing employees' capacities will help companies move forward. However, together with taking into account employees' mental health, managers can ensure that teams will move ahead with their companies for a long time.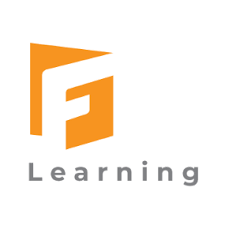 F.Learning Studio
F.Learning Studio brings the best tailor-made animation for your e-Learning courses at competitive pricing.