11 min read
This weekend will mark the one-year anniversary of Keir Starmer's leadership of the Labour Party, after the former human rights lawyer strolled past Rebecca Long-Bailey and Lisa Nandy to win 56% of the party vote last April.
But twelve months on, both Starmer and Labour have plummeted in the opinion polls and there is growing worry that the new leader is failing to cut through with the general public. He has been accused of letting the government get away with what many in the party see as catastrophic handling of the Coronavirus pandemic.
Shadow Cabinet ministers, Labour MPs and party figures past and present who have spoken to PoliticsHome about Starmer paint a mixed picture of his first year as leader of the opposition.
"I remember watching the first PMQs and almost bursting into tears as we had someone looking credible at the despatch box," a Labour MP who didn't back Starmer for leader said.
Starmer's allies say his critics fail to grasp — or even wilfully ignore — the sorry state the party was in after the defeat of 2019.
"It wasn't a house in need of a lick of paint – it was falling down," a senior party source said. "It was seen as weak and untrustworthy. It was being investigated for racism. It was almost bankrupt. Keir has been trying to rebuild the party from that base".
Starmer, the MP for Holborn & St Pancras, replaced fellow north Londoner Jeremy Corbyn, who despite winning two leadership contests, and presiding over a phenomenal surge in Labour's membership, resigned after leading Labour to two general election defeats. The second, in 2019, was one of the party's worst ever results and gifted Boris Johnson a commanding House of Commons majority.
"It wasn't a house in need of a lick of paint – it was falling down." – A senior Labour source on the party Keir Starmer took over
Corbyn's leadership was also dogged by allegations of anti-Semitism within Labour, which he consistently failed to distance the party from, leading to an Equality and Human Rights Commission investigation into anti-Semitism within the party.
Labour was left bruised and demoralised.
"This time last year I was worried whether the Labour Party even had a future," said one member of the Shadow Cabinet. Another said Starmer inherited "an absolute shambles" a year ago.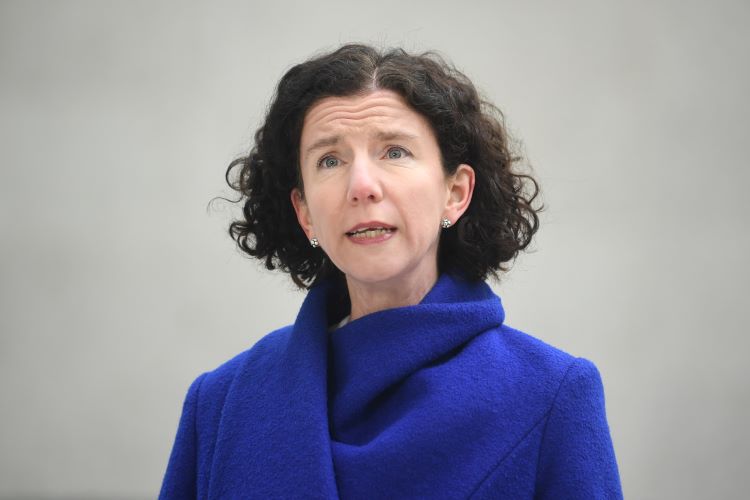 Tom Watson, Labour's former deputy leader, also highlighted the difficult place from which Starmer began his leadership. "Those who say we should be in a better place now fail to recognise what a massive knockout electoral blow 2019 was," he told PoliticsHome.
Watson argued that Starmer had successfully put his stamp on key party machinery in his first year as leader, like the appointment of ally David Evans as the party's general secretary, which any new Labour leader must do in order to take control of the party and push it forward.
"A great deal of Blair's time in the mid-nineties was spent putting the party into the right place, sorting out the party machinery and getting the people he wanted into key positions," he said.
"These are less headline-grabbing issues but are corner pieces in the jigsaw of an election plan".
Watson added that the importance of the work Starmer had done in his first year as leader to tackle anti-Semitism within the Labour Party could not be overstated.
"Most of the friends and colleagues I talk to in the Jewish community think he's done as much as humanly possible to root out antisemitism," he said. "The very extreme people who hold anti-Jewish racist views are leaving the party as a result of Keir's actions".
But there is growing impatience for Starmer to visibly move the party forward, as well as anxiety that May's local elections could confirm the recent polling dip with yet another dismal defeat at the ballot box.
Last week the Sunday Times reported that Starmer was planning to axe Shadow Chancellor Anneliese Dodds as part of a major shake-up of his shadow front bench, although a senior Labour source dismissed the speculation as "bollocks".
Recent criticism of Starmer can broadly be split into two allegations: He has not been critical enough of the government during the pandemic, and it is not clear what he stands for.
A Labour MP who is generally supportive of Starmer said there were "some grumblings in the PLP (parliamentary Labour Party) that we are not being as challenging as we could be".
"When the peace comes, we are absolutely going to batter the government." – Shadow Cabinet minister
Starmer throughout the pandemic has vowed to provide constructive opposition to the government, based on criticising Johnson's handling of the crisis where it is warranted, but not for the sake of it.
The rationale informing this strategy is that most members of the public want to see political parties put point-scoring to one side and pull together in times of national crisis.
As one Shadow Cabinet minister put it: "It's about winning the peace. You can't win the pandemic. It would be seen as capitalising on peoples' suffering for political gain and that's not where the public are. When the peace comes, we are absolutely going to batter the government".
But even with this strategy in mind, there is frustration among some Labour MPs that Starmer was not tougher on the government at the back end of 2020 when the country was forced into two more lockdowns.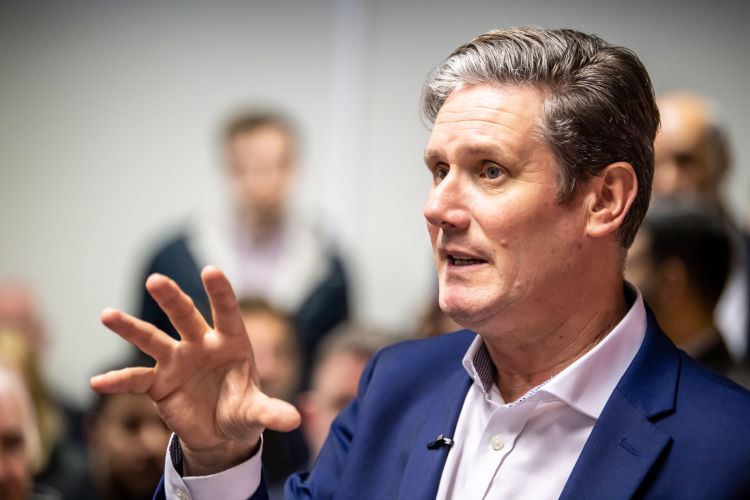 "There were huge areas of failings in the government's response but the front bench strategy didn't really change," complained one backbencher.
Senior Labour sources insist that Starmer so far has got the biggest calls of the pandemic right.
"Frankly, if the government had listened to us on introducing a circuit break in October and changing the Christmas policy, it's a matter of fact that many lives and many jobs would have been saved," one said.
One shadow minister noted that Starmer's more reserved, lawyerly style of parliamentary sparring was difficult for some party members to accept as in Labour there is a "culture of wanting to land one on the Tories every single time with lots of fireworks and big bang moments".
They added: "Lots of people liked Jeremy [Corbyn] banging on the despatch box and his displays of emotion. But ranting at the despatch box as the opposition for 10 years isn't good enough."
In response to the allegations that a year into his leadership nobody knows a great deal about Starmer, his allies also point to the pandemic, arguing that it is the wrong time for him to spell his vision for the country.
A senior party source said it would be "almost bizarre" for Starmer to announce a series of policies while the public's attention was almost completely on getting vaccinated and life going back to normal.
"The public just isn't interested at the moment. They are not in that place," the source said, adding that work was going on behind the scenes to develop policy for rebuilding society and the economy after the pandemic.
"As we complete the roadmap, it is incumbent on us to start setting out our vision for a future Labour government and we will absolutely do that," a member of the Shadow Cabinet said.
Labour MPs who have knocked on doors in the run-up to next month's local elections also report a warmer reception compared to the 2019 general election campaign when many Labour voters said they couldn't stomach Corbyn. People were starting to see that Labour was becoming more credible and trustworthy under Starmer, they said.
One MP said there had been a "noticeable" difference. "People were angry with us in 2019. They were angry about Jeremy and angry about Brexit. They're not anymore," they told PoliticsHome.
"They might not necessarily be Labour voters, but the hostility is not there".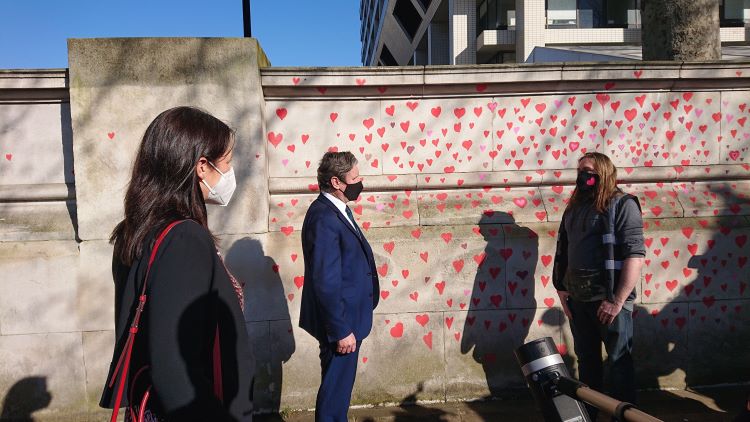 But not every Labour MP agrees. Richard Burgon, the shadow justice secretary under Corbyn, told PoliticsHome that Starmer needed to set out a "bold, alternative agenda which has practical answers to the huge problems people are facing in this economic and public health crisis".
The Labour leader should announce "radical" policies like a windfall tax on corporations who have made profits during the pandemic and a detailed plan for addressing the climate crisis, he said.
There is also a frustration among some backbenchers that the party isn't talking more about Brexit and the damage done to a wide range of sectors as a result of the UK's new relationship with the European Union.
While Starmer himself was in favour of remaining in the EU, the party has long grappled with the fact that a substantial amount of their voters supported Brexit, something else the party was punished for in the 2019 election when swathes of former Labour voters "lent" their vote to the Tories on the basis of their promise to "get Brexit done".
"We seem to have adopted a 'nothing to see here, let's get on with it' approach which is similar to the government's," one MP said.
"I understand why: the party is going for the Red Wall seats."
"But it's turned out to be a complete disaster and I wish we were making more noise about that".
Allies of Starmer reject suggestions that the leadership is ignoring the issue, pointing to work being done by shadow ministers like Rachel Reeves, Louise Haigh and Luke Pollard in grilling ministers on the problems facing exporters and the precarious situation in Northern Ireland.
Matt Zarb-Cousin, a former spokesperson for Corbyn who worked on Long-Bailey's leadership campaign, said the new Labour leadership "haven't worked out fully what they stand for".
"A lot of people who are advising Starmer haven't done any of the intellectual groundwork that would enable them to define what their ideal policy prospectus would look like," he said.
"They have about as much as depth as Change UK".
He said Starmer was taking Labour on a "sharp tack to the right" and returning to "continuity 2015" by ditching the policies and the spirit of the party's 2017 and 2019 general election manifestos.
Starmer's allies say they never expected certain figures on the left of the party to be on board.
There is a belief within the new regime that Starmer's most vocal left-wing critics live in Twitter bubbles, whereas the vast majority of ordinary people do not, and members of the Shadow Cabinet have been encouraged to resist engaging with their critics on social media.
"If it's a choice between winning the Twitter war or winning an election, I know which I'd rather achieve," one senior Labour figure said.
Next month's local and mayoral elections will provide this litmus test of Starmer's popularity.
Senior Labour figures are tempering their expectations, as they believe it's too early for the party to make big inroads and are preparing for mixed results next month. They expect the government to benefit from a "vaccine bounce" as the rollout continues at pace alongside the most anticipated easings of lockdown restrictions.
The eyes of Westminster will also be on the north east, where Labour is fighting to keep hold of Hartlepool in what is expected to be a closely fought by-election with the Conservatives.
The Tory decision to choose a non-local as their candidate — Jill Mortimer, a farmer from North Yorkshire — has boosted hopes among Labour activists, but there are fears that the Conservatives will be pushed over the line by votes that went to The Brexit Party at the 2019 general election.
Starmer's allies say it would be foolish to read too much into the results given the state of the party when he inherited it a year ago. "You don't rebuild trust after 12 months and the idea that you can after such a whopping defeat isn't borne out by anything," said one senior figure.
However, a Labour MP who is supportive of Starmer said a "media narrative" that he was flopping could gain momentum if the party lost in Hartlepool and other high-profile contests.
"If we lose in Hartlepool or even hold onto it with a very slender majority, and don't win the West Midlands, West Yorkshire or the Tees Valley, and if don't make progress in Scotland, you can see a media narrative starting to develop that Keir hasn't made any traction," they said.
Starmer's allies say he is playing a long game and are still confident that it'll come off.
"The British people voted out Churchill in 1945," said one. "You have leadership for war and leadership for rebuilding the country – and Johnson is not the leader for rebuilding".
The question is whether his party will have the patience to see it through.