Famous for its lush white-sand beaches and sparkling turquoise seas, the southern coast of Mallorca is home to some of the most impressive shorelines in the Mediterranean. When I was planning my adventure through the Balearic Islands, I knew this region was the perfect base for me.
After starting our trip in the green mountains of Deià, we were ready to get closer to the beach but wanted to experience more of the provincial landscape.
Tucked away in the tranquil countryside in this region of epically beautiful beaches, the Finca Hotel Rural Es Turó seemed to have everything we wanted for our stay in Mallorca. It looked like the perfect place to disconnect and experience rural life, while still being a ten-minute drive from the beach.
Looking for a quiet little spot for yourself in Mallorca? Here's what it's like staying at Finca Hotel Rural Es Turo.

About  the Property
This impressive hotel is part of the Cassai Group. Easily recognizable around the island for its chic beach aesthetic, this collection includes the Cassai Beach House, Cassai Gran Cafe and Restaurant, Cassai Home and Fashion, Villa Station, and Es Turo.
A family-owned and run operation, this property has been in the same hands since the Cassai owners' ancestors began farming the land. For more than 200 years, the family has lovingly maintained this historic property.
This romantic rural escape is located 2.5 km (1.5 miles) from the town of Ses Salines, and 5 km (3 miles) from a range of much-loved beaches including Cala Mondragó, Es Trenc, Cabo Salinas, and Cala Llombards.
With a country club, restaurant, and spa on-site, this property has everything you need right on hand.
Soak in magical sunsets from the jacuzzi and admire the coastline and view of Ses Salines from the infinity pool. From lounging poolside to treating yourself at the spa, it's one of those places where you can have an incredible stay without ever leaving the hotel.
A spacious hotel in the Mallorcan countryside, Es Turo is divided into an upper level and lower level.
The property has 17 residences housed within 250-year-old Mallorquin-style architecture. On the upper level, you'll find the main pool, spa, and restaurant. We stayed in this area just down the hill in a hidden little cove beside the pool. The lower area has suites with another pool area.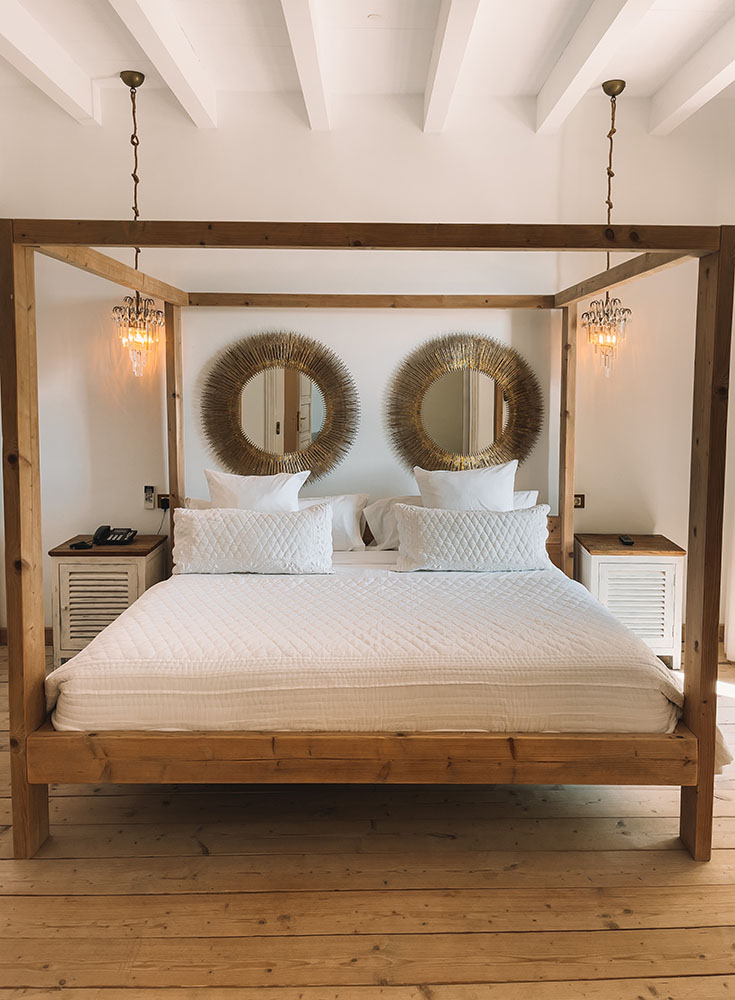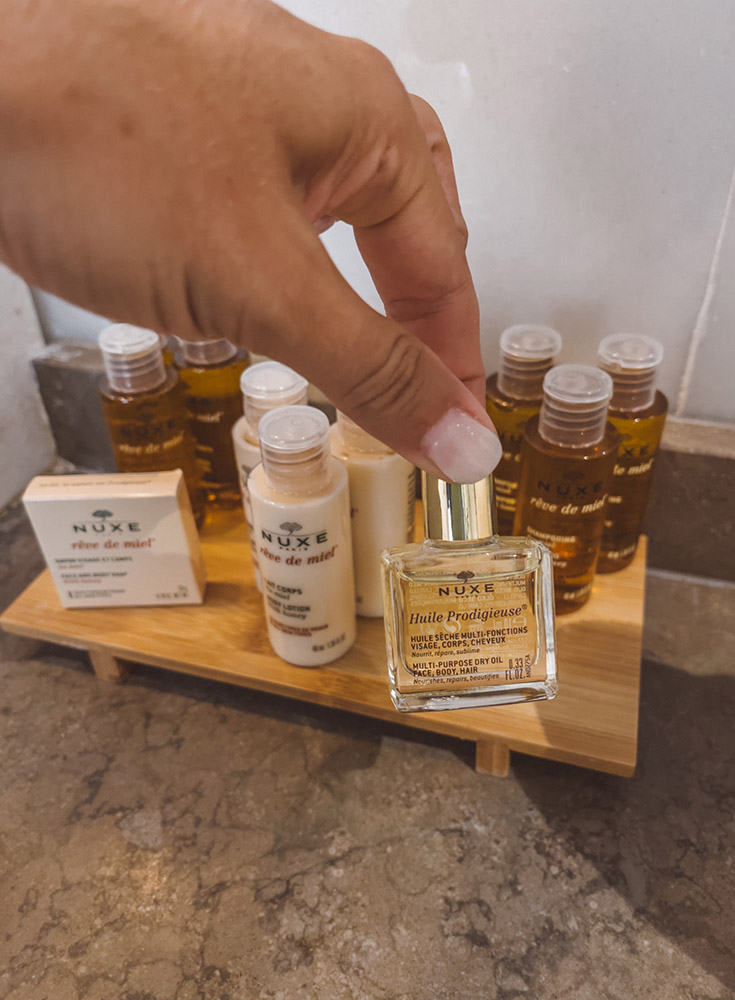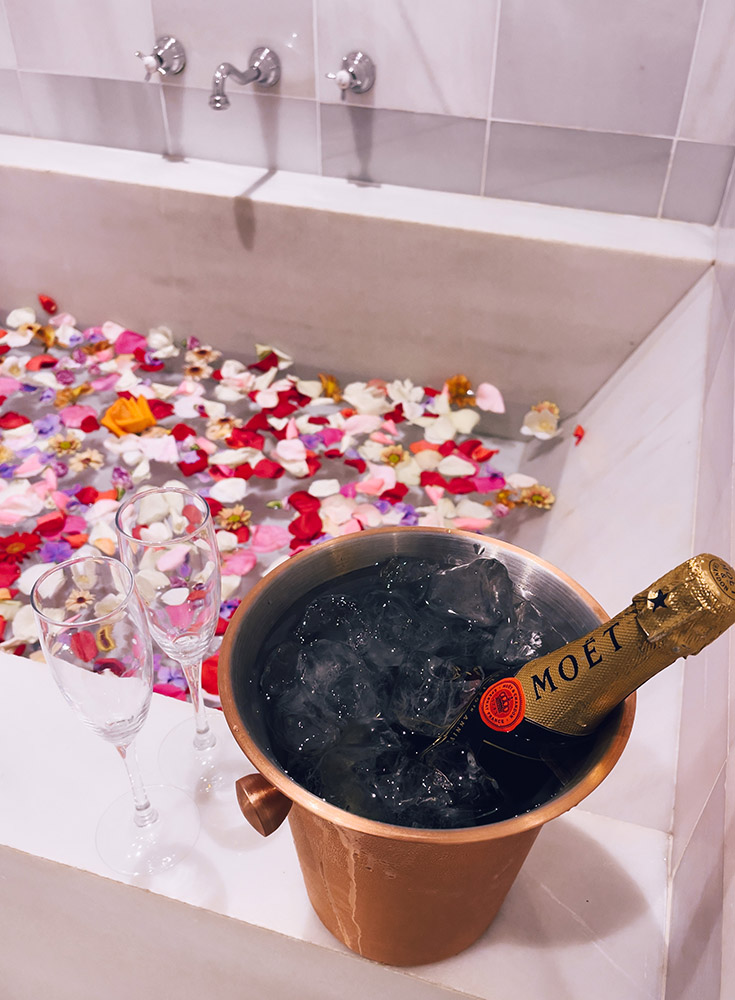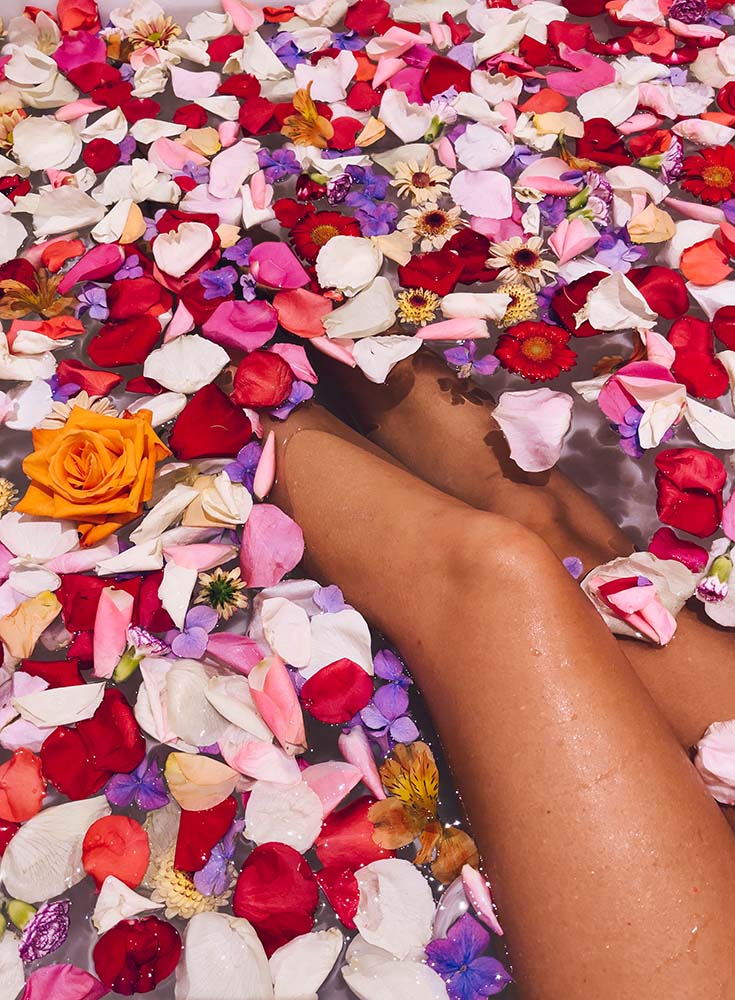 The Rooms 
All of the rooms in this four-star hotel are suites with a boutique hotel ambiance. Each room is different and has a Mediterranean vibe.
During our stay, we opted for one of the larger suites with a king-sized bed.
The space had separate living spaces with a massive kitchen, living area, and bathroom. It was great for a couple and, since the suites connect together, so it would be a perfect option for a family or a larger group.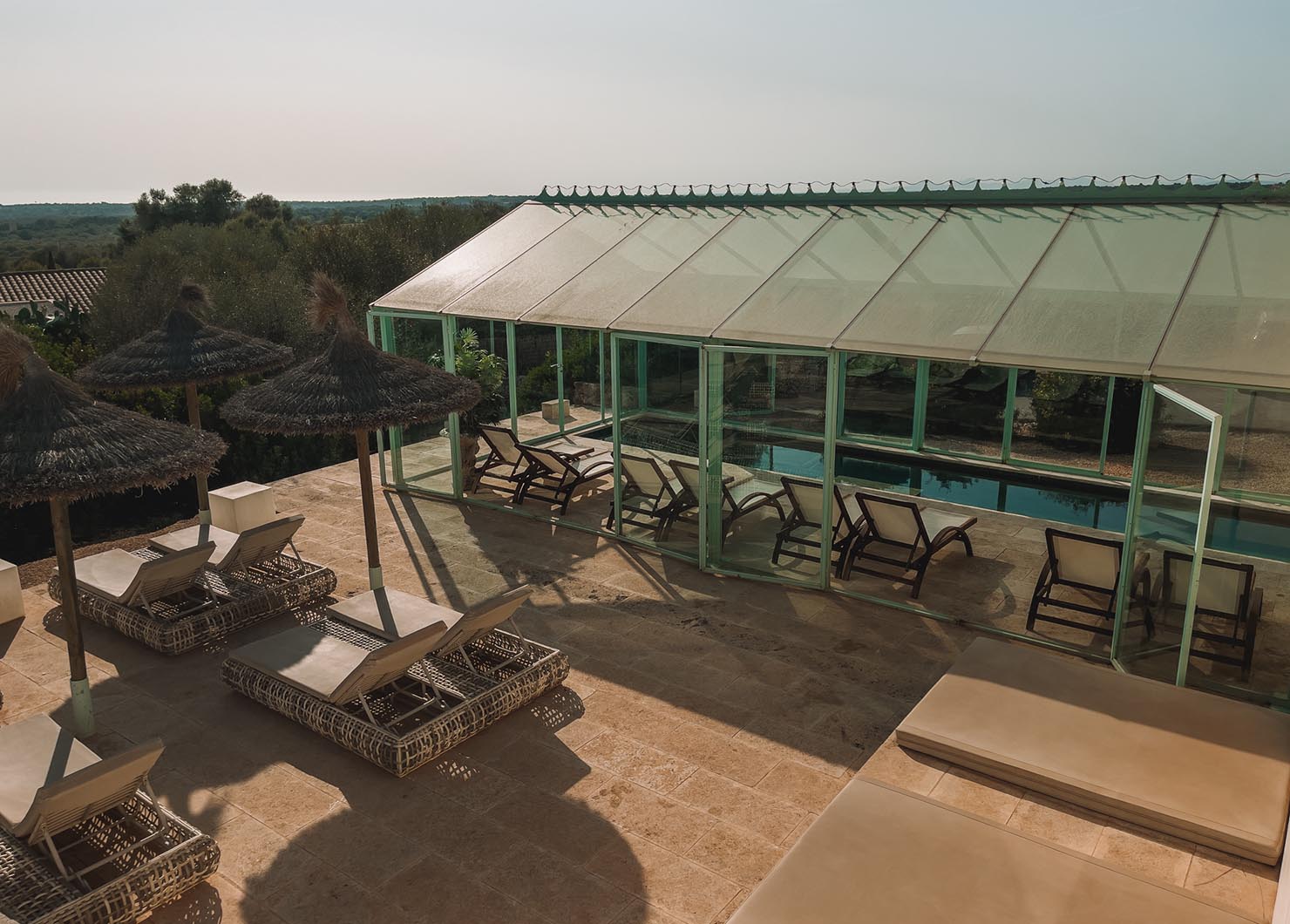 Amenities
It is all about the views here! Perched on top of the hill with one of the best views on the islands, the restaurant is spread out over a spacious terrace by the pool. You can linger over a long dinner or get drink service by the pool.
Even if you're not staying in the hotel, the pool and lounge area are worth visiting.
They offer a range of package deals, so you can come in for the afternoon to relax. We saw a deal for 47 euros that offers you pool and spa access, along with nachos and sangria.
It's a perfect chance to disconnect in the outdoor climatized jacuzzi, get a poolside massage, or just enjoy a nice meal while you soak in the view.
We didn't have time to check out the spa but it seemed worth exploring. They have a Finnish-style sauna and poolside massages. There was a fully equipped gym with an outdoor pool, and a range of spa treatments so you could make an afternoon of it.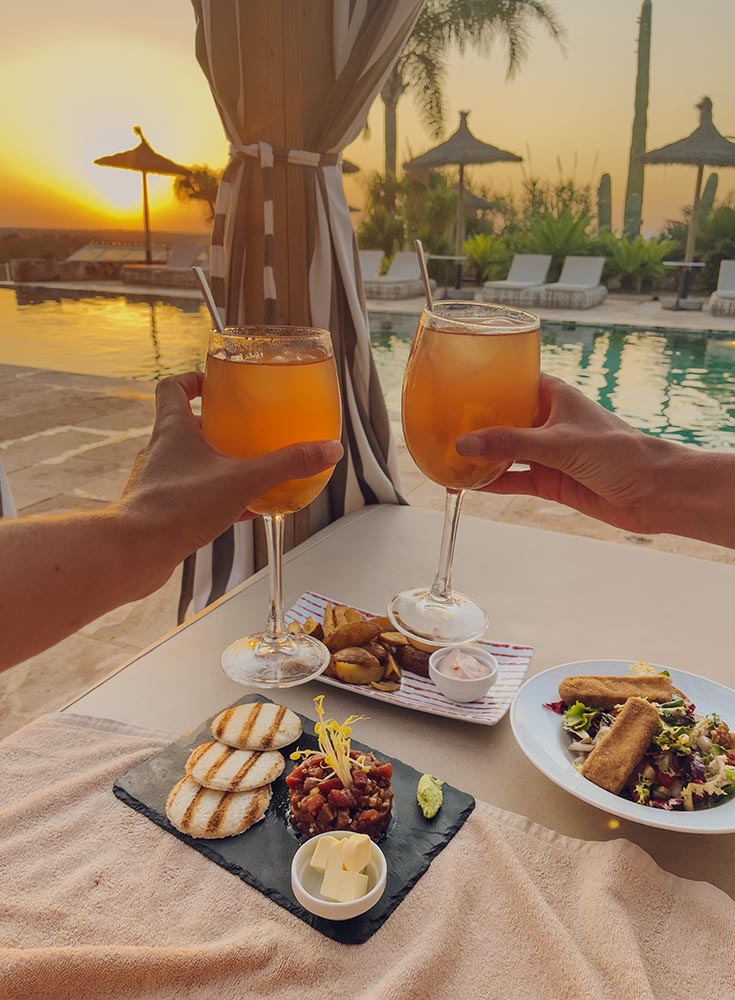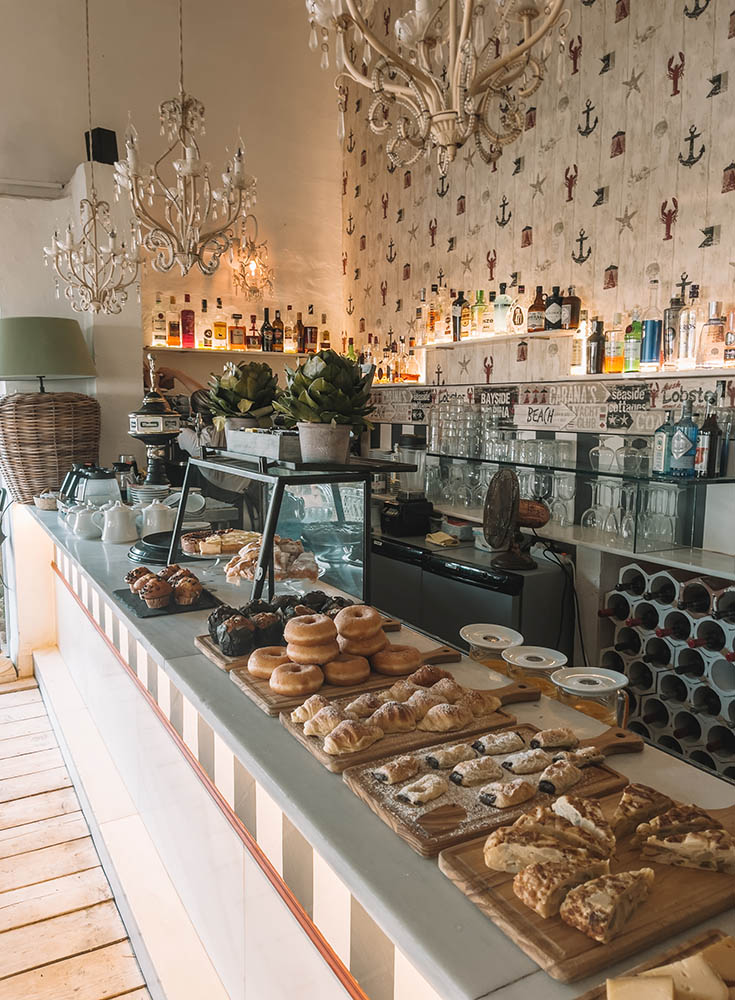 Dining
The Cassai Country Club and Restaurant is on-site and breakfast is included with your stay. They are open all day so you can pop in anytime for breakfast, lunch, and dinner, which is handy in the rural location.
I also loved the buffet-style breakfast. It was European-style with a mix of all the essentials and you can order eggs with other hot freshly-cooked.
In the mood to just live in your swimsuit? One of my fave perks is that you can order food as well as drink service in the cabanas at the pool.
Meanwhile, for the lunch and dinner options, the menu is updated seasonally so you've always got the freshest options available.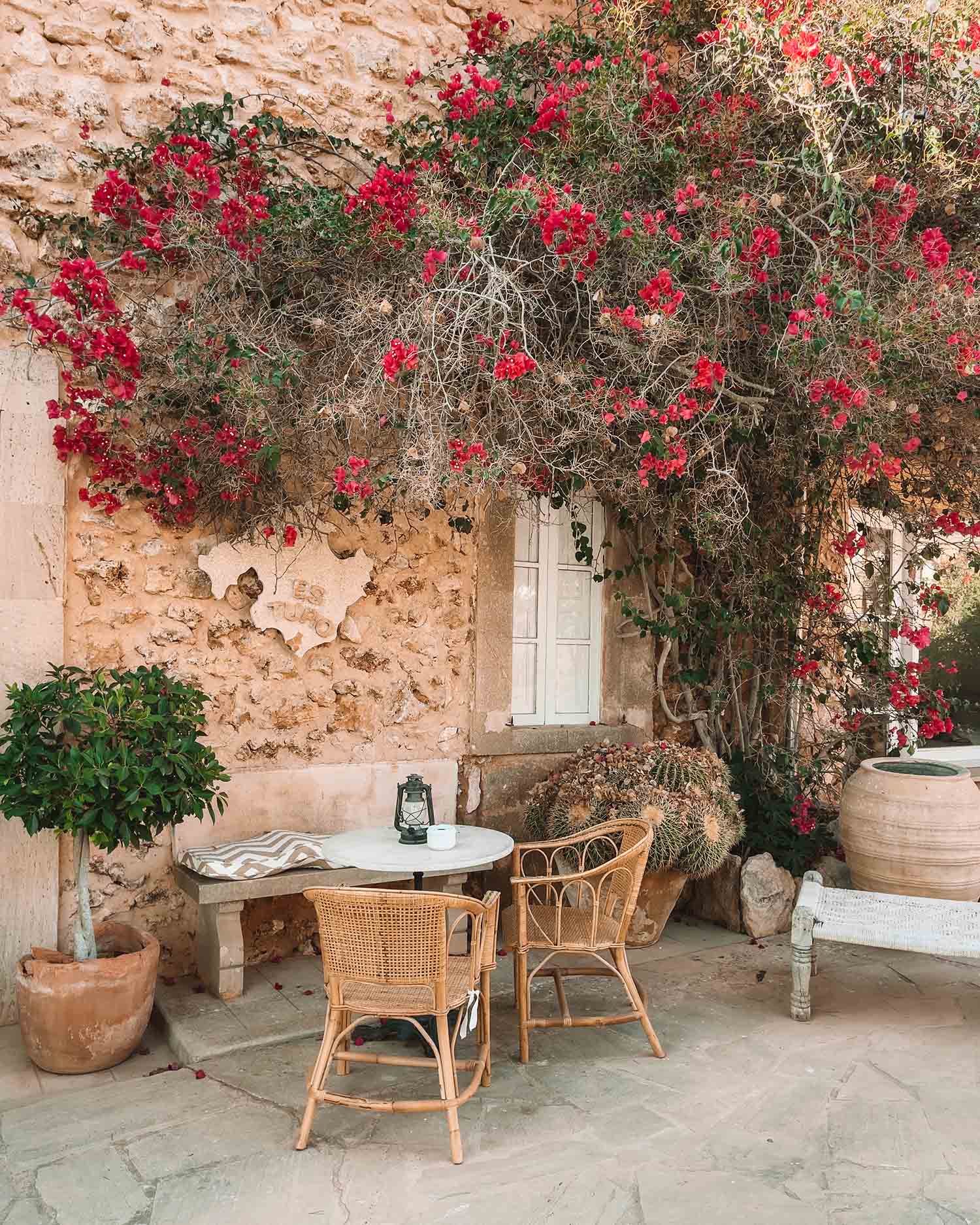 Overall
Finca Hotel Rural Es Turó ticks all of the boxes for a dream island stay.
A short drive from all of the best beaches, including Caló des Moro and Cala s'Almunia, it has a perfect location for enjoying the peace and quiet of the countryside while being in easy reach of the beach.
You can be in Palma in 45 minutes and are a short trip from the other key spots around the island. The nearby Colònia de Sant Jordi is famous for its beaches and watersports, and it's a place you'll want at least a full day to explore.
From the hotel, you're also right outside of Ses Salines, a quaint village that's famous for its Roman-era salt mines.
It's a cute place to wander around and from there you can check out the other Cassai properties in the area. I'd highly recommend going for lunch at the Cassai Beach House and Cassai Gran Cafe and Restaurant.
Planning Tip: Before you sit down to dinner, be sure to check out these top ten tapas that you've got to try while you're in Spain.