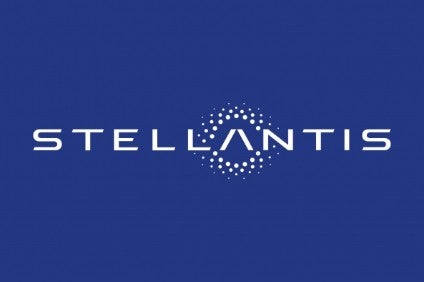 Just as it looked like some of the worst effects of the Covid pandemic mixed with the microprocessor shortage might be wearing off a little (not necessarily completely worldwide as this gloomy update from Toyota showed), came the tragic Ukraine crisis. Which has undermined Stellantis' strategy to export vans from its Kaluga plant in Russia to Western Europe. The recently formed conglomerate (nee PSA Group) is one of the automotive OEMs with a history of involvement in the under-performing and high-risk Russian market which seemed determined to stay the course. Under General Motors, the Chevrolet and Opel brands eventually exited Russia. In 2019, PSA loudly proclaimed Opel was returning as part of an export offensive. The German brand said then it would initially make three models vailable at selected Russian dealers – the Grandland X from Eisenach plus the new Zafira Life and Vivaro from Russian production at Kaluga. PSA had seen Russia as a key market for international expansion for the Opel brand saying: 'Opel wants to gradually increase its commitment in Russia in the coming years and this includes offering a wider range of products soon.' Then Opel CEO Michael Lohscheller summed it up: "Russia is a large, strategically important and attractive market with a lot of potential. As a German brand with a long-standing tradition and an excellent reputation in the country, we will benefit from this. Being able to produce locally immediately is a prime example of how important being part of PSA Group is for Opel." There were bright plans for PSA brand vans, too. The best-laid plans…. events didn't exactly help PSA – and later Stellantis – in the region. There was the pandemic in 2020, of course, and the demand and supply disruptions that brought with it. Fast forward to 2022 and the war in Ukraine has totally undermined a strategy that had extended to making the Kaluga plant a low-cost export hub for light vans.
Staying on topic, we asked this week "Will war in Europe accelerate the shift to e-mobility?" As Europe weans itself off a reliance on Russia's energy products, will there be a faster transition from ICE to BEV technology? Targets are being put in place to wean European customers of Russia's energy products off their dependency on the increasingly isolated state. The duration and outcome of the conflict are unknown, but it is certain that much of Europe has been shocked into changing its trading relationship with Russia, probably for a long time to come. A faster shift from internal combustion engines (ICE) to battery electric vehicles (BEV) cuts dependency on oil but replacing imported Russian oil with alternatives in the medium term, though hard, is not impossible. Cutting dependency on Russian gas is much tougher and gas was used to generate 20% of Europe's electricity in 2020. A switch to BEV means a greater demand for electricity, exacerbating the problem. The answer, of course, is renewables but that is a long-term solution. Even though the current situation may provoke acceleration in the rollout of nuclear, wind, solar and hydro generation it wouldn't happen fast enough to compensate for the Russian gas taps being turned off. Inputs from wind and solar (the relatively rapid roll-out solutions) would need to double to mitigate losing Russia's gas, and that's assuming that people can be persuaded to turn down their heating thermostats and put on extra clothing. And as has been widely reported, the cost of BEVs may well increase as battery raw material costs (nickel in particular) skyrocket.
Our new model futurist had an answer to a question of his own: Why Ferrari is in the EV slow lane. Reinventing a business reliant on loud, high-revving engines and the mystique of motor racing is a big challenge for 'prancing horse' Ferrari, they of the mighty ICE V12 engines and motor racing glory. The challenges faced by the latest CEO, Benedetto Vigna, due to announce a new strategy in June, are many. The big shift will be into electric vehicles, something which appears to threaten Ferrari's very being. Not just in cars either, as the marque's image is also intrinsically linked to Formula 1, though the '20s so far haven't exactly been glory years. Hybrids have already appeared and buyers have responded with enthusiasm, discovering that electrification doesn't have to mean the end of Ferrari's soul-stirring combustion engines. And yet these will eventually disappear. The second half of this decade will be critical for the firm as it steadily brings in vehicles which rely on energy stored in batteries rather than a petrol tank. Minimising an inherent weight penalty could then become a major issue for Ferrari's own engineers as well as those of its suppliers.
At the other end of the scale, Suzuki, which expects to sell about 5.6m cars worldwide this year, has launched a full hybrid for Europe. This latest variant of the popular small SUV has an ingenious high voltage full hybrid powertrain developed in-house and not borrowed from Toyota, its minority shareholder and supplier of a couple of larger full hybrid models on an OEM basis.
What motivates Americans to buy a car? As the industry shifts towards manufacturing more environmentally sustainable vehicles, it's a question worth asking. This guest article from YouGov suggests price most frequently factors into car purchase consideration though with some variation between brands: Americans who are considering Nissan, for example, are far more motivated by the cost of their new ride (82%) than people who consider Toyota (78%) or Jeep (76%). For all of these brands, though, price is influential for a large majority. As auto manufacturers can only cut costs so much, this article looks at the other factors that might affect car purchase decisions – and the other areas where they can make a difference.
New vehicle sales in China rose by over 19% to 1,737,000 units in February 2022 from 1,455,000 in the same month of last year, according to passenger car and commercial vehicle wholesale data released by the China Association of Automobile Manufacturers (CAAM). The recovery strengthened last month after the market saw its first year on year rise in nine months in January, with sales in the second half of last year affected by supply chain shortages, covid lockdowns in some key cities and other issues including energy shortages. Vehicle sales in the first two months of 2022 increased 7.5% to 4,268,000 units from 3,958,000 units in the same period of last year, with passenger vehicle sales rising by over 14% to 3,674,000 units while commercial vehicle sales were down by almost 22% at 594,000 units.
Volvo Car USA announced a new, improved Recharge plug-in hybrid powertrain for 90 and 60 Series models. The powertrain brings the all-electric range up to an EPA estimated 35-41 miles when driven in pure mode, depending on model, on a single full charge. All Recharge T8 models also now qualify for the full US$7,500 federal tax credit. Improvements to the Recharge T8 AWD plug-in hybrid powertrain include a new long range battery with a third layer of cells to increase nominal energy from 11.6 kWh to 18.8 kWh, and a more powerful rear electric motor now delivering 143 hp (up from 87 hp).
Ford has announced a range of actions to boost its electric vehicle strategy for Europe to 2026. The latest plan includes new all-electric models and Ford maintains it paves the way for a 'thriving EV business in Europe, while also making a positive contribution to society and reducing emissions in line with the Paris Climate Agreement'. The Ford Europe announcement builds on the recent news that Ford has created distinct global business units to focus on its ICE and EV businesses. "This is why we have created Ford Model e – allowing us to move at the speed of a start-up to build electric vehicles that delight and offer connected services unique to Ford and that are built with Ford-grade engineering and safety," said Jim Farley, Ford president and CEO.
Mercedes-Benz has opened a new battery plant in the US (Bibb County, Alabama), a few months ahead of the start of production of all-electric Mercedes-EQ vehicles in the US. The automaker also announced Chinese-owned Envision AESC will supply the Mercedes-Benz battery factory in Bibb County with 'high-performance lithium-ion battery modules' from a new plant within the US (location as yet unspecified) and that supplies will commence from the middle of the decade. China's Envision Group purchased a majority stake in the AESC battery subsidiary from Nissan in 2018. Until the supply from Envision AESC begins mid-decade, Mercedes-Benz will reply on its existing network of partners for battery cells and modules.
Have a nice weekend.
Graeme Roberts, Deputy Editor, Just Auto