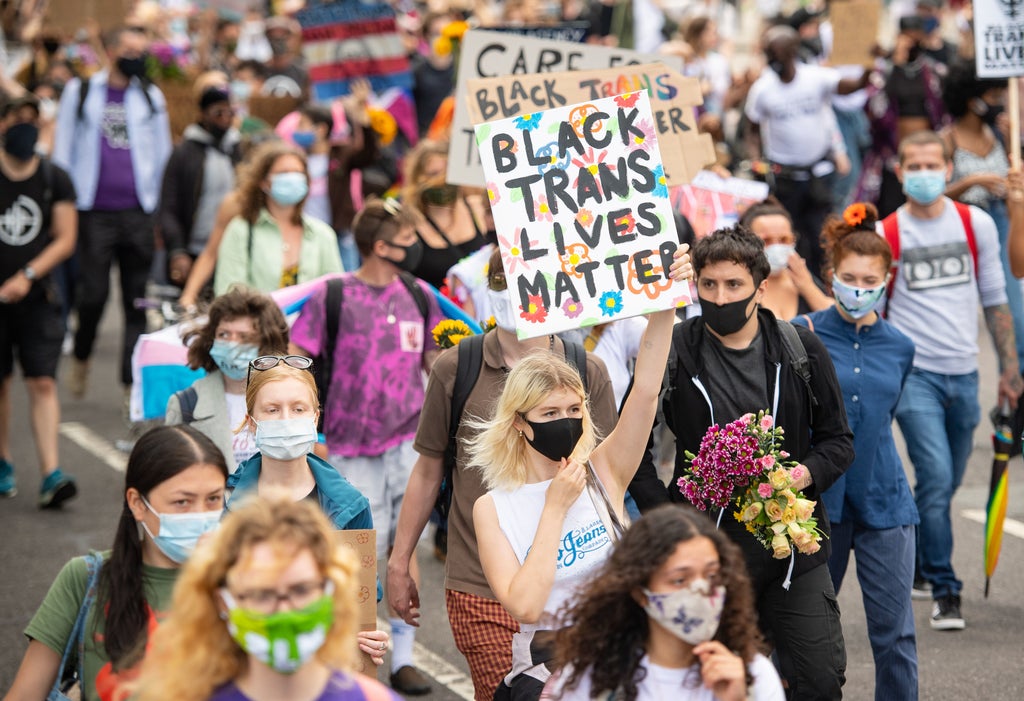 LGBTQ charity Stonewall and 80 other organisations have pulled out of a UK government conference over its transgender conversion therapy U-turn.
The LGBT+ Consortium, an umbrella body for charities working in the UK, said the government's plans to scrap planned legislation to outlaw conversion practices was "abhorrent".
The group added that it backed Stonewall's decision to withdraw support for the government's "Safe To Be Me: Global Equality Conference", which was set to take place later this summer in London.
It shared a statement from Stonewall, which said: "Due to the Prime Minister's broken promise on protecting trans people from the harms of Conversion Therapy, we regret that we are withdrawing Stonewall's support for the UK Government's Safe To Be Me conference.
"We will only be able to participate if the Prime Minister reverts to his promise for a trans-inclusive ban on conversion therapy.
"This is a decision we take with a heavy heart. As the UK's first global LGBT+ conference, Safe To Be Me should be a moment for redoubling efforts globally to improve LGBTQ+ people's rights and experiences.
"This is why we have worked hard with government and civil society organisations over the last few months to try to make the conference work.
"However, last week's leaked plans, which revealed Number 10 planned to scrap the conversion therapy ban, has left us with no choice but to withdraw our support.
"That the Prime Minister would so casually walk away from four years of promises to the LGBTQ+ community is appalling, and we cannot in good conscience back Safe To Be Me at a time when our community's trust in the UK Government is shattered."
The flagship event could now be under threat after the statement was backed by dozens of other LGBTQ charities. The slew of withdrawals were prompted by the government's announcement that a ban on conversion therapy will not extend to transgender people.
The escalating row began after a Downing Street briefing paper seen by ITV News was reported to have said "the PM has agreed we should not move forward with legislation" to outlaw conversion therapy.
However, within hours of the announcement, the government was forced into a screeching U-turn after Boris Johnson was said to have "changed his mind" after seeing the negative reaction to the earlier announcement.
The government legislation will now outlaw gay conversion therapy, but Downing Street said that the same practice for trans people will remain legal.
Labour leader Sir Keir Starmer suggested that the government's U-turn on conversion therapy was a way of distracting people from the cost-of-living crisis.
He said: "The Government should just keep to its promises on this.
"But look, let's be honest and clear about what's happening today – the Government is trying to get us all to talk about conversion therapy because they don't want us focusing on the cost-of-living crisis, on the increase in energy bills, where they've got such a pathetic response.
"So it's wrong, the Government should keep to its promises.
"But, you know, this is classic Conservative, trying to sort of distract people over here, when really the issue is the cost of living and energy prices."