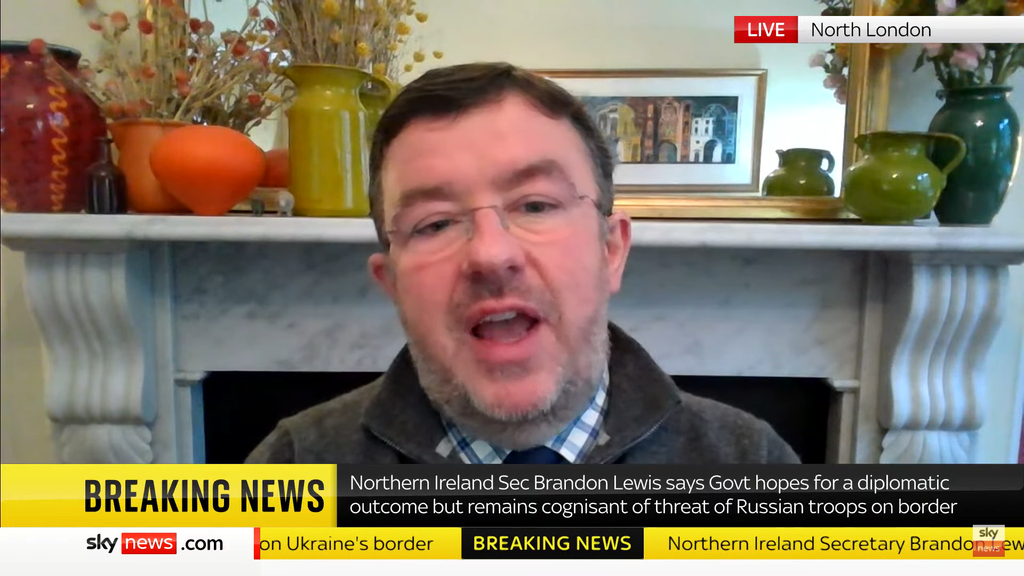 NHS waiting lists are likely to continue growing for longer than government ministers have suggested, even if trusts meet their "very stretching" targets to tackle the backlog of treatment which has built up during the Covid pandemic, a health service boss has warned.
Launching a plan to speed up elective treatments last week, health secretary Sajid Javid acknowledged that queues will lengthen over the coming years as people who held back during the pandemic seek help, but said they were expected to be on a downward trend by March 2024.
But the chief executive of NHS Providers, Chris Hopson, today said that waiting lists could continue to swell beyond that point, even if trusts meet the target of stepping up to 130 per cent of normal levels by 2024/25.
Mr Hopson told Sky News's Trevor Phillips on Sunday that he was "incredibly frustrated" that Mr Javid refused to sign up to a long-term plan for NHS recruitment, when it was "blindingly obvious" that it was needed to fill gaps in the workforce.
He called on ministers to back an amendment tabled by Commons health committee chair Jeremy Hunt which would require a recruitment plan by law.
Mr Javid last week launched an Electives Recovery Plan with NHS England chief executive Amanda Pritchard, designed to tackle the post-Covid backlog, including by building dozens of community diagnostic centres to accelerate treatment.


UK news in pictures
Show all 50
Mr Javid told the House of Commons that waiting lists could rise from their current record-breaking level of 6m to as much as 14m but were expected to start shrinking by March 2024.
But Mr Hopson, who represents NHS trusts, warned that numbers could still be going up beyond that point.
The NHS Providers boss said: "Every trust leader is completely aware of the need to get through these backlogs as quickly as they possibly can.
"We've worked very hard on this plan. It is stretching it is very stretching. The Institute for Fiscal Studies this week described the headline ambition of getting to around 130 per cent of the levels of activity in this area by 2024/25, compared to what we were doing pre-Covid… as ambitious."
But he cautioned: "We simply don't know how many extra patients who didn't come forward during Covid are going to come onto the waiting list.
"So we could be actually delivering that 130 per cent headline target – which would be amazing, fantastic – and yet the waiting list would still be going up.
"So we just need to be careful about saying we're just going to judge NHS performance solely by how big the waiting list is. We know it is likely to grow because all of these people who didn't come forward during Covid are going to come forward."
With 93,000 vacancies in the NHS across England, Mr Hopson said that staff shortages were hampering the service's ability to make swift inroads into backlogs.
"A whole bunch of us have been saying to the government, 'You have to have a proper long-term workforce plan. And if it takes three years years to train a nurse and 13 years to train a consultant, you have a very significant lead time here,'" he said
"There is good news down the track, in that we are now seeing higher levels of people entering training.
"But, if I'm really honest, we've got this very difficult period over the next two or three years where we know we won't have enough staff.
"There will be a significant premium on recruiting people from overseas. But that's not a comfortable place to be and it also isn't particularly helpful for the nations from which we're taking those staff.
"We've got to have a proper workforce plan. I'm incredibly frustrated about the fact that the government will not sign up to the idea of a proper long-term workforce plan, which is what we have in every other sector of our economy, and what we have in every other national health system.
"I can't understand why the government won't sign up to what seems to me to be blindingly obvious."