8 min read
Tory MPs are hoping to ride out any negative reaction to the news that Boris Johnson and Rishi Sunak have been issued police fines over breaches of Covid-19 regulations.
However, sources close to Labour have suggested the tactic is unlikely to work in the long run, as the party continually attacks the Tories over their reputation on law and order ahead of the local elections in May.
The Met Police announced on Tuesday that it had recommended both the Prime Minister and Chancellor would be issued with Fixed Penalty Notices (FPNs) over events held in Downing Street during lockdown. Number 10 later said that Johnson's fine was related to involvement in an event held on 19 June 2020 — a gathering held for his birthday.
Both Johnson and his wife Carrie have confirmed that they have paid the FPNs issued to them, and the Prime Minister reiterated his "full apology" for attending the evening, insisting that it "did not occur" to him that he was breaking the rules.
He also dismissed calls for his resignation, claiming that he now felt an "even greater sense of obligation to deliver on the priorities of the British people".
Sunak has also issued an apology, saying he "regrets frustration and anger caused" and has paid the FPN issued to him. Despite speculation that the Chancellor might leave is role, sources close to the Chancellor have insisted Sunak is "not in a resigning mood".
But, unlike during previous waves of the "partygate" saga, very few backbenchers chose to interrupt their Easter recess break by coming out either for or against the Prime Minister. This is despite many having previously suggested to PoliticsHome that Johnson getting a FPN would be the final straw for their wavering support.
Several other MPs told PoliticsHome they had no comment to make on the matter while journalists across the political spectrum wrote on Twitter that they had also received a "wall of silence" from Tories.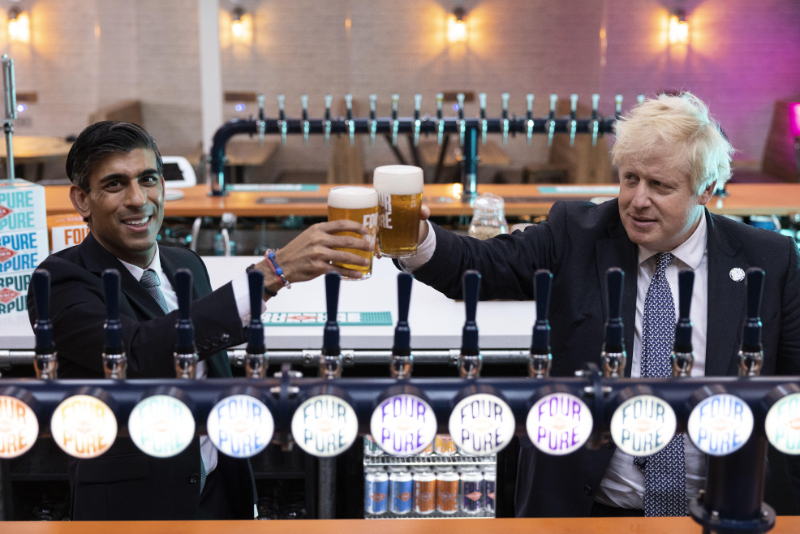 While a handful of Tory MPs privately expressed exasperation at the fines, few explicitly called for Johnson's resignation, and those who did break cover doubled down on their support.
"The issuing of the fine confirms what many of us had long suspected — the prime minister broke his own rules and, perhaps worse, still lied about it to Parliament," a former Tory minister told PoliticsHome.
"For any other politician this would be game over but Johnson will of course try to brazen it out and hope that people forgive and forget."
They added that many of the voters they had encountered in the run up to the May local elections had "already made up their minds and they will not support us at the next election if he is still leader".
It is understood that at least one additional letter of no confidence has been submitted to Sir Graham Brady, chair of the 1922 committee of backbenchers, since news about the FPNs landed.
We are facing the most serious international crisis since 1945. Now is absolutely not the moment to give the war criminal Putin the comfort of de-stabilising the Government of the country that, with the United States, is leading the coalition in support of Ukraine. 1/3

— Sir Roger Gale MP (@SirRogerGale) April 12, 2022
But many Tory MPs — including those both for and against the PM — have insisted that now is not the time for a leadership election as the world grapples with the ongoing conflict in Ukraine.
Tory MP Roger Gale, who has previously been critical of the Johnson's response to partygate, told Sky News: "Now is not the moment. At the moment our priorities have to be to deal with Ukraine, and the refugee crisis. But I don't think the PM will lead us into the next election."
"For now, the absolute priority has to be to deal with Ukraine and not to give Putin any crumb of comfort that the UK is going to be destabilised. There will come a time the PM will have to face this, but now is not the moment."
His sentiments were partly echoed by James Duddridge, the PM's Parliamentary Private Secretary (PPS), who wrote on Twitter that Johnson "should focus on Ukraine and delivering for the people of the UK".
The same point was also made by Foreign Office minister Amanda Milling who claimed that the PM needed to "focus on getting on with the job of delivering for the British people and protecting Ukraine from the tyranny of Russia".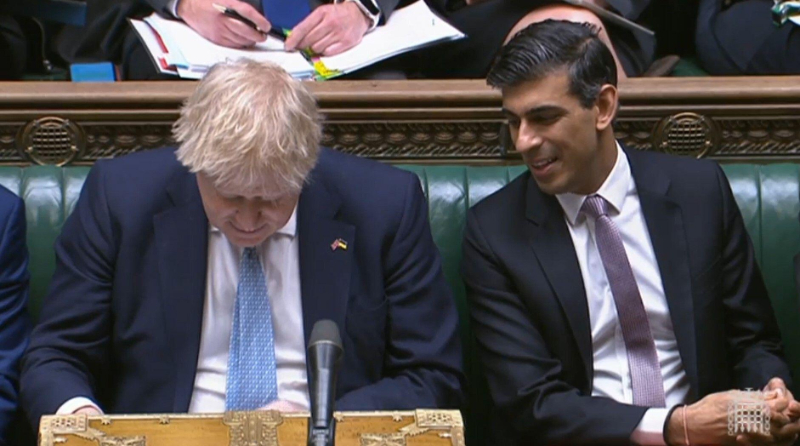 Scottish Tory leader Douglas Ross, who had previously stated the PM should resign over partygate allegations, said removing Johnson now could "destabilise" the government when it should be "united in the face of Russian aggression and the murdering of innocent Ukrainians".
Johnson's first post following the Met announcement involved giving an update on his call with US President Joe Biden about his meeting with Ukrainian President Zelensky in Kyiv over the weekend.
Labour seems to have jumped at the opportunity to fill the criticism vacuum by calling for both Johnson and Sunak to resign, using the latest Met update to turn the focus of its "crime week" — originally focusing on proactive policy interventions in the run-up to local elections on 5 May — onto crimes committed by the governing party.
Starmer called for both Johnson and Sunak to resign on Tuesday, telling reporters: "They've dishonoured all of that sacrifice, they've dishonoured their office.
"This is the first time in the history of our country that a Prime Minister has been found to be in breach of the law, and then he lied repeatedly to the public about it. Britain deserves better, they have to go."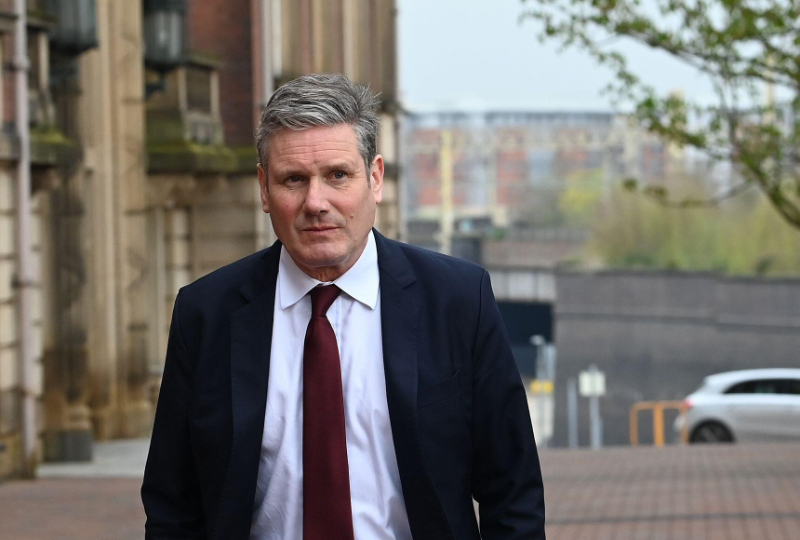 In an animated television address, Keir Starmer said that the pair had "dishonoured" both the "sacrifice" of the British people during the pandemic, and their positions in government.
In actual fact, Labour strategists have long been relaxed about Johnson not actually being forced out, reportedly hoping that keeping him in office gives further opportunity to damage his potential successors.
PoliticsHome understands that Keir Starmer's team is content to chip away at the Conservatives' reputation on law and order – especially as crime is a key campaigning issue for Labour ahead of the local elections.
Sources have pointed out that Sunak may have misled parliament, telling the House of Commons on 7 December 2021: "No, I did not attend any parties."
Labour is also highlighting the occasion in January when Sunak hinted that the Prime Minister should resign if it is found he lied to parliament because the "ministerial code is clear on these matters".
NEW: Labour calling for early end to recess.

Spox: "Boris Johnson promised he would give a statement to the House of Commons, so we want to hear from the Prime Minister at the earliest possible opportunity to give him the chance to correct his lies and tender his resignation."

— Sienna Rodgers (@siennamarla) April 12, 2022
However, Labour MP Christian Wakeford, who defected from the Tory party earlier this year citing concerns over Boris Johnson's leadership, said the PM would likely have to be taken out of Downing Street "kicking and screaming".
He told PoliticsHome: "It's not surprising, it's just depressing that we've got to this position more than anything. It's clear we now have a law breaker as a lawmaker.
"All he's doing is tarnishing everyone's reputation. I'm just thinking of my friend who was going through route after route of chemotherapy on their own while [Boris] was not having a party, but having a work event."
Despite the fines, there is no urgent sense among Tory MPs that either Johnson or Sunak must quit — and, although Labour has called for their resignations, the opposition is fully aware that this is unlikely.
"There's no way they'll go," one front bench Labour MP told PoliticsHome.
Labour is also looking to undermine the argument coming from a number of Conservative MPs that Johnson cannot be forced out amid the Russian war on Ukraine.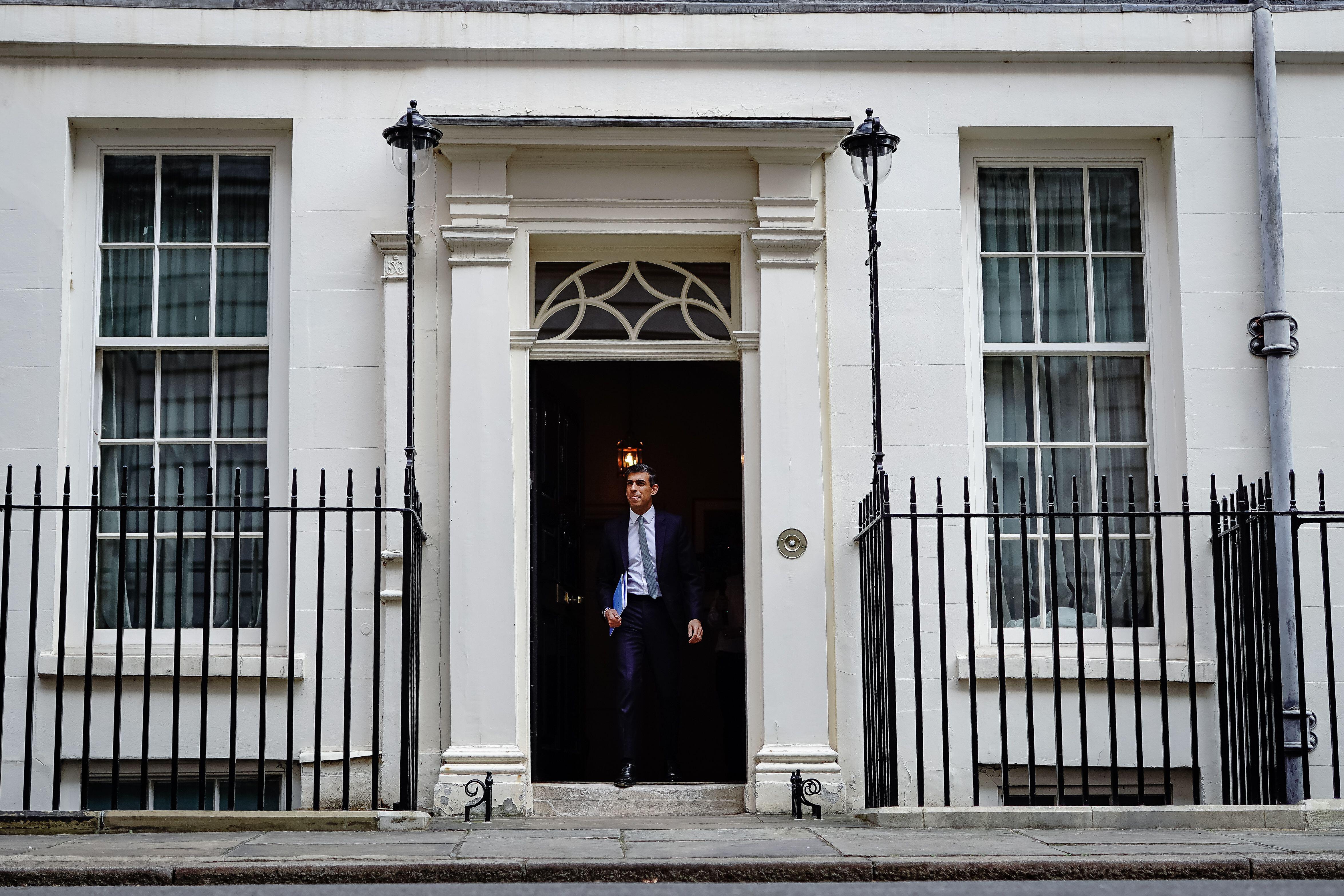 Reacting to the Sky News report that the fines have put a stop to government was considering an early return to parliament due to potential chemical weapons use in Ukraine, David Lammy said Johnson's "ability to be Prime Minister has been crippled by his law-breaking" and "we need a PM who can do everything necessary to support Ukraine".
The party's central focus is reportedly on hammering home the injustice of Covid rule-breaking at the top of government. Labour MPs doing broadcast media were told on Tuesday to "please keep the focus on what the public did vs what Johnson did".
"We shouldn't bang on about lying or misleading parliament: the public think all politicians lie. This isn't the bit they care about," read the advice.
In Starmer's TV address on Tuesday, his lines followed that guidance. He said: "The British public made the most unimaginable, heart-wrenching sacrifices, and many were overcome by guilt. Guilt at not seeing elderly relatives, not going to funerals or weddings, or even seeing the birth of their own children."
PoliticsHome Newsletters
PoliticsHome provides the most comprehensive coverage of UK politics anywhere on the web, offering high quality original reporting and analysis: Subscribe