Tesco chairman calls for energy windfall tax
The chairman of Tesco has called for a windfall tax on energy producers to help struggling families in the cost of living crisis.
John Allan told Radio 4's Today Programme that he hopes today's Queen's Speech will include support for people in need, including help with the jump in energy prices.
And he throws his personal support behind a windfall tax on energy producers, which many groups including the Labour Party have been pushing for.
Allan says:
I think there's an overwhelming case for a windfall tax on profits from those energy producers, fed back to those most in need of help with energy prices.

I think that would be the single biggest thing that could be done.
Q: The argument against that is that it might deter companies from investing in sources of energy [as the government has argued].
Allan, who is expressing a personal view rather than a Tesco view, brushes this aside:
I think they are expecting it, and I doubt they would actually be much phased by it. And it should be short-term only.
[Last week, BP's CEO Bernard Looney undermined Boris Johnson's argument against a windfall tax, saying it would go ahead with investment in Britain even if a levy were imposed]
Allan also explains that he visited a Tesco store over the weekend, and heard people telling checkout staff to stop scanning products when the bill reached a certain amount, such as £40.
That's a sign of just how stretched some families are, he adds.
A lot of people are feeling something of a pinch, and lots of people are actually feeling extremely stretched.
Peloton's share price is a drastic example of the rise and fall of the 'pandemic winners'
Having floated at $29 per share in 2019, Peloton soared during the lockdowns to hit $171 by February 2021.
That valued the home exercise kit maker at $50bn, as demand for its web-enabled connected bicycles was boosted by the closure of gyms.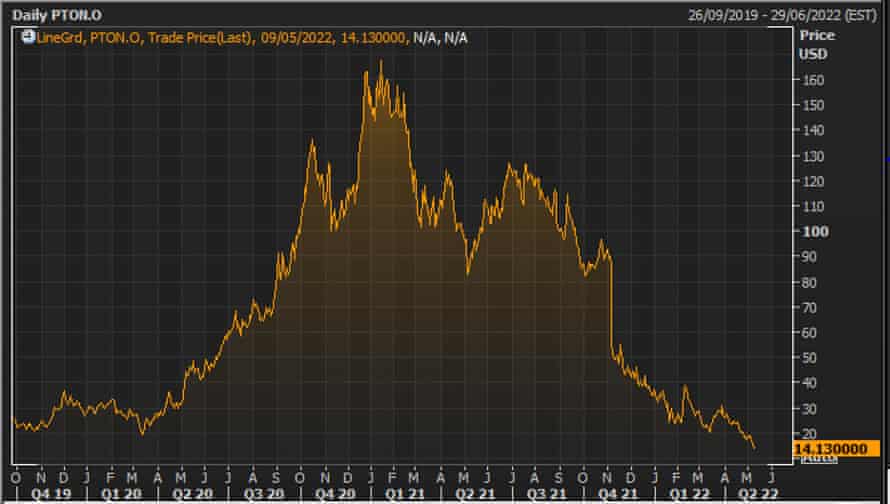 But as vaccine rollouts led to lockdown restrictions, shares sank – and are now just $10 each in pre-market trading, after today's earnings miss.
More pain at Peloton!
The exercise bikes and tread machine maker has missed Wall Street forecasts, sending its shares slumping 25% in premarket trading.
Peloton reported third-quarter revenes of $964m, missing estimates for $970m, and down from $1.26bn a year earlier.
It made a loss of $2.27 a share, much worse than estimates of an 83 cent loss per share.
Peloton also forecast revenue growth below forecasts, blaming "softer demand" and recent hardware price reductions as the end of lockdown restictions hit demand for its home workout equipment.
CNBC has the details:
Peloton on Tuesday reported a wider-than-expected quarterly loss and a steep decline in sales, as inventories piled up in warehouses and ate away at the company's cash.
The connected fitness equipment maker also offered up a weak sales outlook for the fourth quarter, citing softer demand.
The company anticipates planned subscription price hikes may lead some users to cancel their monthly memberships.
Wall Stret is set to open higher, after the worst day for global markets since June 2020:

Helena Smith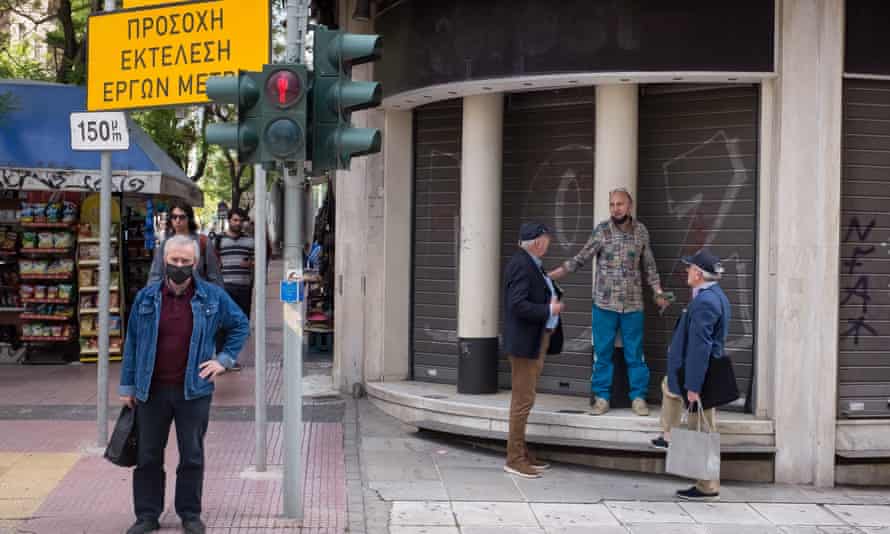 Alarm bells are sounding in Greece where the country's inflation rate has hit double digits for the first time in 28 years.
The Hellenic Statistical authority, Elstat, says the consumer price index – already heightened by spiralling energy costs on the back of Russia's invasion of Ukraine – increased by 2.1 % during April, compared with the previous month.
That lifted the annual inflation rate to 10.2 % for the first time since 1994.
Elstat attributed the monthly jump in the overall CPI partly due a 2.5 % increase in the cost of food and non-alcoholic beverages and 14.1 % jump in the cost of clothing and footwear. Greeks earn some of the lowest wages in the 27-member EU.
On an annual basis, the cost of housing (which includes rent, heating and power) rose 35.2% year-on-year, transportation prices were up 15.4% with foods and non-alcoholic beverages were 10.9% more expensive.
The centre right government, following other member states, has announced fiscal measures to ease the cost of living crisis including subsidies for electricity bills. Last week it announced a €3.2bn euro support package for households struggling to make ends meet.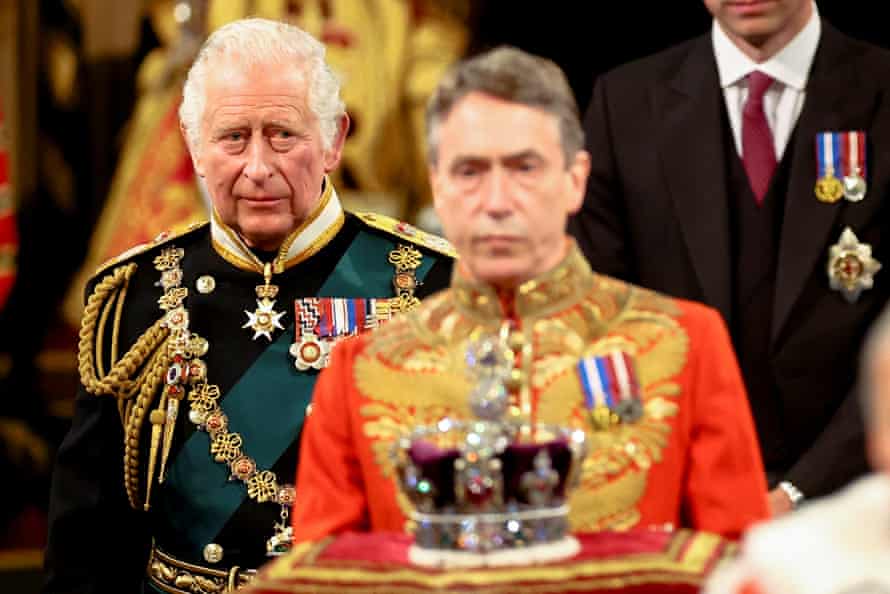 In parliament, the Prince of Wales is delivering the Queen's speech.
In it, Charles says Her Majesty's Government's priority is to grow and strengthen the economy and help ease the cost of living for families.
And on the economy, he says:
Her Majesty's Government will drive economic growth to improve living standards and fund sustainable investment in public services. This will be underpinned by a responsible approach to the public finances, reducing debt while reforming and cutting taxes.

Her Majesty's Ministers will support the Bank of England to return inflation to its target.
[reminder, UK inflation is already a 30-year high of 7%, and expected to hit 10% by the end of the year]
Andrew Sparrow's Politics Live blog has all the details:
In the US, small business confidence has stabilised after falling three months in a row, but owners remained worried about high inflation and worker shortages.
The National Federation of Independent Business (NFIB) said its Small Business Optimism Index was unchanged at a reading of 93.2 last month. The index had declined since January.
Thirty-two percent of owners reported that inflation was their single most important problem in operating their business, the highest reading since 1980 (and understandable, given US inflation is a 40-year high of 8.5%).
Full story: Tesco chairman backs energy windfall tax to fight living costs crisis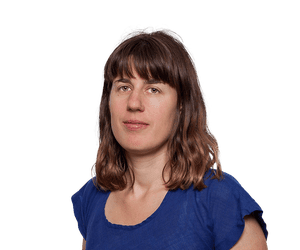 Julia Kollewe
The chairman of Tesco has said there is an "overwhelming case" for a windfall tax on energy companies to help those suffering the most from the cost of living crisis, as some customers have started rationing the amount of food they buy at the supermarket.
John Allan said the country was facing "real food poverty for the first time in a generation," and that people were finding it even harder to mitigate soaring energy costs.
"There's an overwhelming case for a windfall tax on profits for those energy producers, fed back to those most in need of help with energy prices," Allan told BBC Radio 4's Today programme.
In a striking intervention, Allan also criticised the chancellor, Rishi Sunak, for raising national insurance at a time when so many households were struggling with squeezed budgets.
"If I'd been the chancellor, I wouldn't have done it," Allan said.
"It's hitting people on modest incomes disproportionately and it's absolutely the wrong time to do it. If I were in government, I'd roll that back."
More here: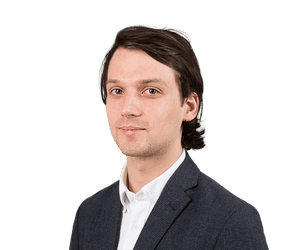 Jasper Jolly
Sanjeev Gupta's GFG Alliance faces a fight against insolvency for some of its key companies after Credit Suisse withdrew from a long negotiation over debts.
GFG will face an insolvency hearing in private on Tuesday, after more than a year of trying to hold off its creditors and find a source of new funding after the collapse of its main lender, Greensill Capital.
Funds run by Credit Suisse were in turn significant backers to Greensill. Companies in GFG Alliance owe the Swiss investment bank more than $1bn (£810m).
The first hearing will decide whether GFG's problems were primarily caused by Covid-19 and so whether it qualifies for more leeway, according to a person familiar with the matter. The Financial Times first reported on the planned hearings. More here:
In Germany, investors are slightly less pessimistic about the outlook for Europe's largest economy.
The ZEW economic research institute's measure of investor confidence has picked up, but remains negative, as Germany is hit by high inflation, soaring energy costs and supply chain disruption due to the Ukraine war and China's Covid-19 lockdowns.
ZEW's index of economic expectations increased to -34.3 in May from -41.0 in April, better than forecast.
That shows the economic outlook is still expected to deteriorate, but at a lower pace than expected before, said Achim Wambach, president of the ZEW institute.
An index for current conditions fell to -36.5 from -30.8, showing how the economic situation has weakened.
Elsewhere, Philippines government bonds are weakening after Ferdinand Marcos Jr, the son and namesake of the late dictator, won the country's presidential election, prompting protests on the streets.
Bonds due in 2030 fell 1.3 cents to 130 cents on the dollar, according to Tradeweb data flagged by Reuters.
Marcos Jr, better known as "Bongbong", won in a landslide – a remarkable return for the ousted dictator's family, which has prompted protests on the streets.
My colleague Rebecca Ratcliffe explains how it happened:
Marcos Jr, 64, ran with the slogan "Together we shall rise again", invoking nostalgia for his father's authoritarian regime, which the family and its supporters have portrayed as a golden era in a campaign fuelled by online disinformation as social media has been flooded with false stories that have swept aside the atrocities and corruption widespread during the period.

Such portrayals have horrified survivors of Marcos Sr's brutal regime. Thousands of political opponents were tortured, arrested and disappeared under his rule, while as much as $10bn (£8bn) was plundered.

Marcos Sr was ousted in the People Power revolution in 1986, when the family was humiliatingly airlifted from the presidential palace by helicopter, and fled into exile.
Back in the financial markets, European stock are holding their earlier gains as some traders look for bargains after Monday's rout.
But the mood is still tense, as Russ Mould, investment director at AJ Bell, reports.
"After yet another miserable session in the US yesterday, Europe and pockets of Asia managed to avoid the rout and push ahead on Tuesday. This is unexpected given market sentiment is weak and the VIX 'fear' index yesterday jumped to its second highest closing price in the past 12 months.
"Stocks in general have struggled this year, with investors worrying about inflation, rising interest rates, a slowdown in the world economy, war in Ukraine, new Covid flare-ups in China, weakness in consumer spending and concerns that business investment might take a back seat.

"The narrative has gone from 'how can I make money?' to 'how can I protect my money?'.
In London, the FTSE 100 is up 56 points, led by industrial software maker Aveva (+4%), engineering firm Melrose (+4%) and tobacco group Imperial Brands (+2.9%).