April 05, 2022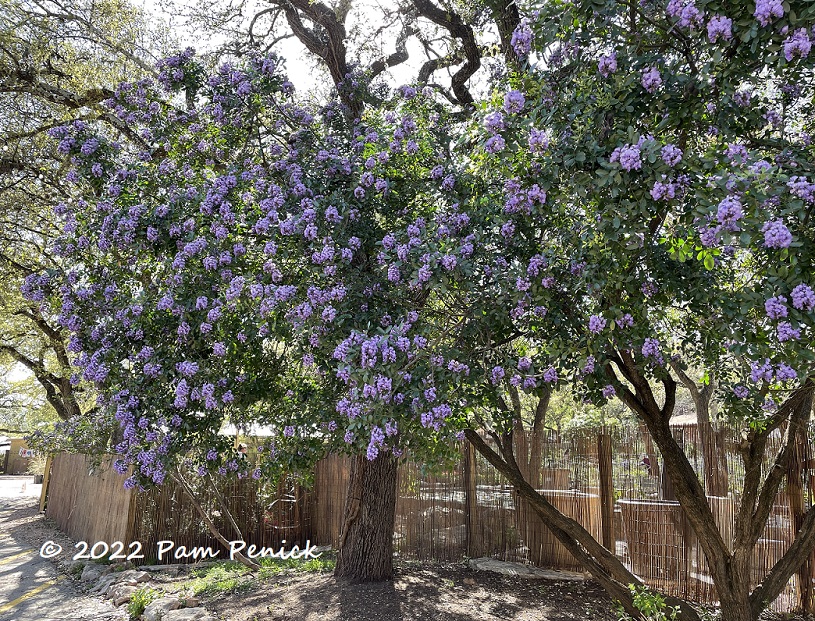 Last week Barton Springs Nursery was marinating in grape Kool-Aid fragrance thanks to a bumper crop of Texas mountain laurel (Sophora secundiflora) blossoms. Purple clusters of sweet-smelling flowers greeted me at the entrance to the nursery yard.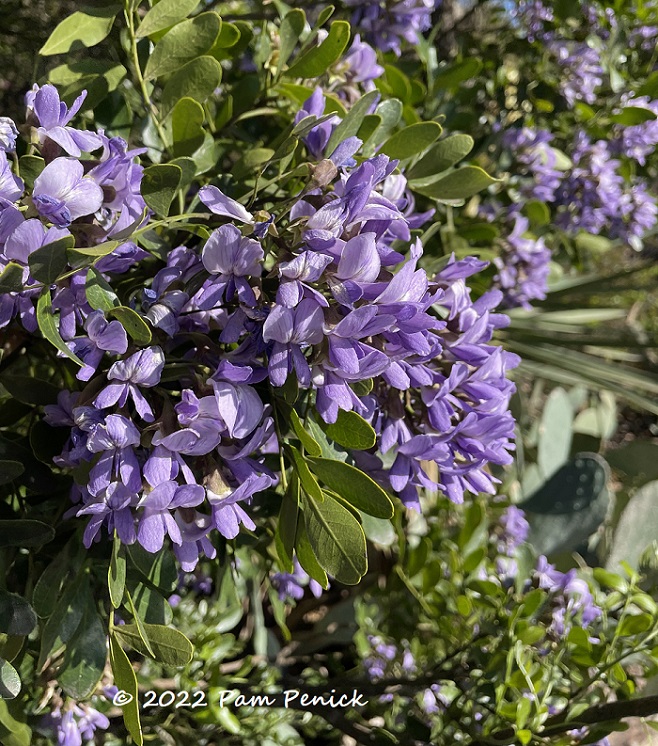 More grapey trees — including a giant of about 15 feet — beckoned near the parking lot entrance.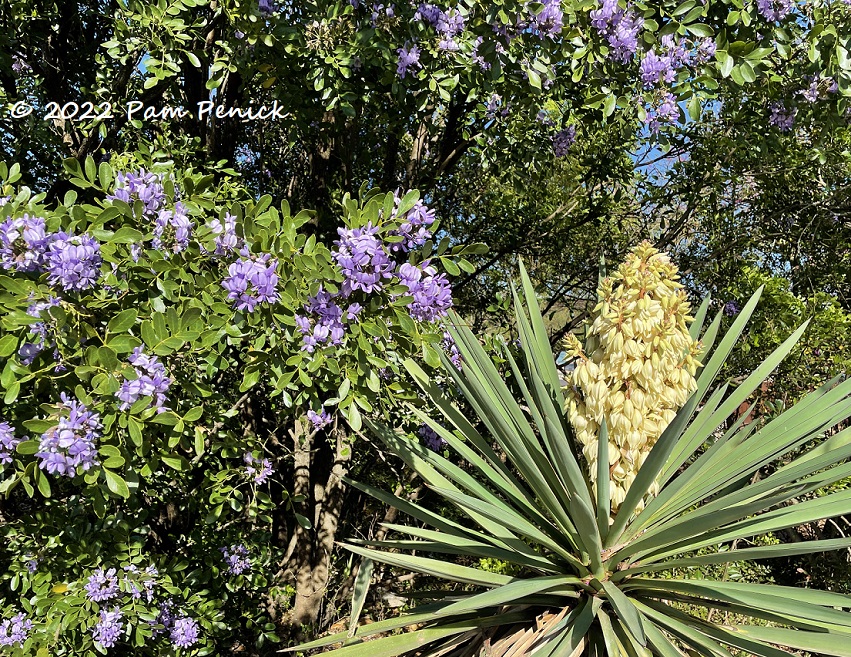 Double bliss: Texas mountain laurel with a Spanish dagger in voluptuous bloom. Or is that Spanish bayonet? I'm not sure of the difference between those two intimidating yuccas.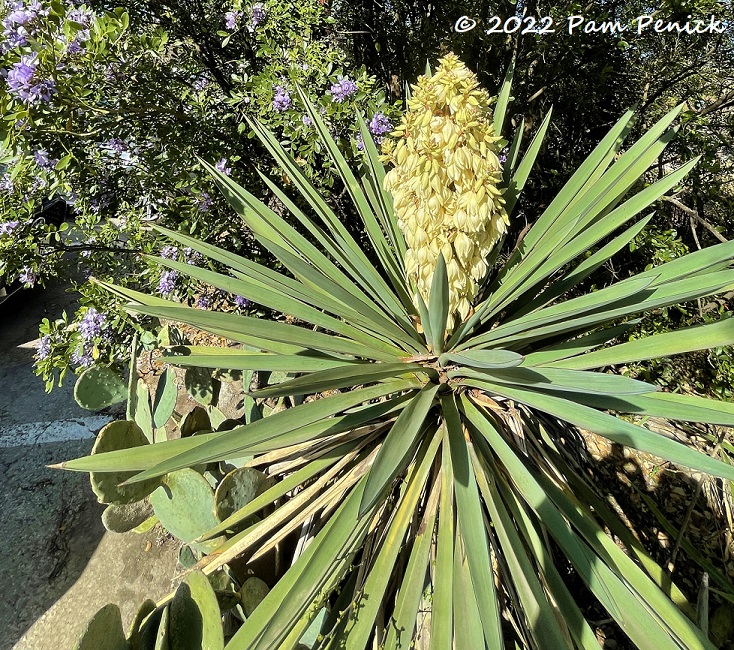 One more shot of its starburst form and heavily guarded flower
Bookshop
Inside Barton Springs Nursery's gift shop, I visited their new bookshop, located in a back room. It's so great to see a nursery willing to carry books, despite Amazon's attempts to become the only bookseller in the world.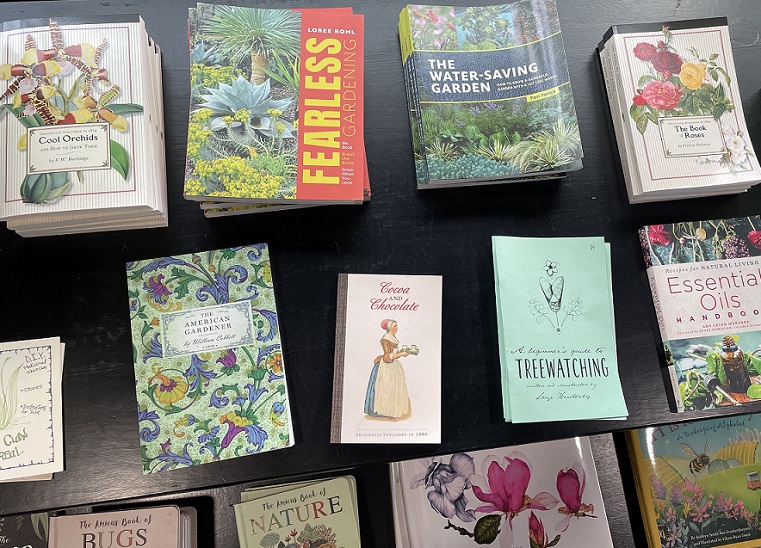 Oh hey — there's my book The Water-Saving Garden! Thanks, BSN. I also spy my friend Loree Bohl's Fearless Gardening.
Lending library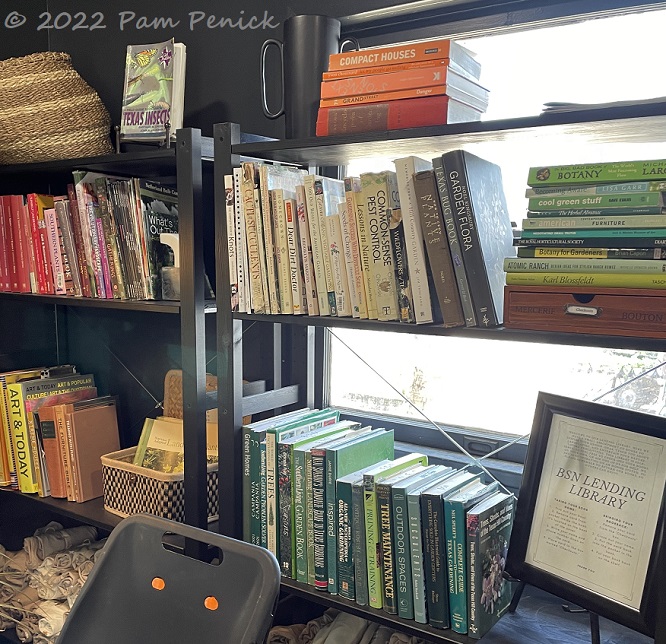 In another little room next to the bookshop, I discovered BSN's new lending library. How cool is this? Shelves of gardening and design books are available to check out on the honor system.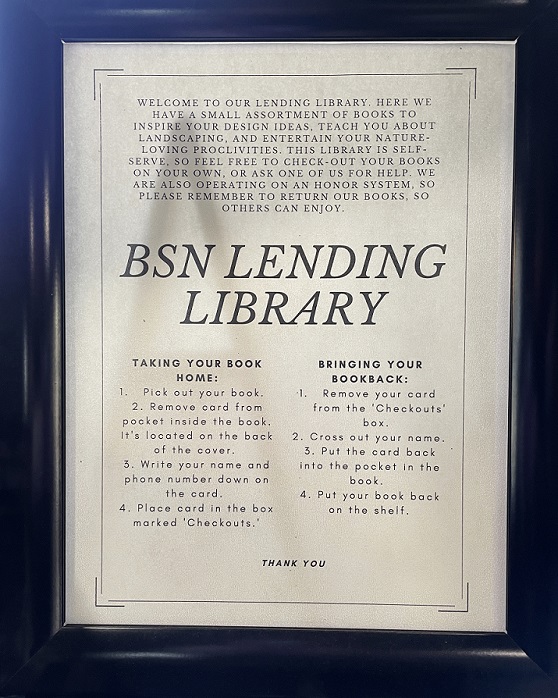 The rules are spelled out in a picture frame sitting on a shelf. It's easy to check out a book on a self-serve basis, assuming you can find the wooden box marked "Checkouts." I had to ask for help to locate it, and of course it was sitting right in front of my face. D'oh!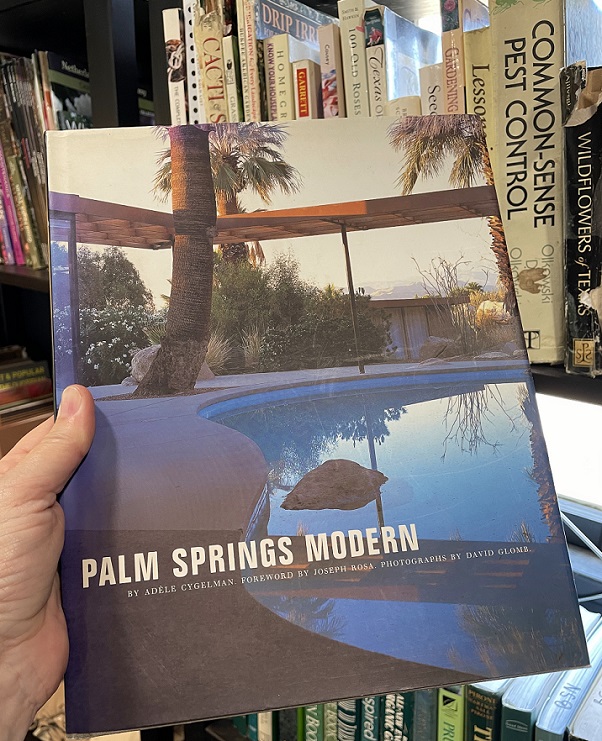 Here's the book I selected. Search out the bookshop and library the next time you're at BSN buying plants, and maybe you'll find a new book to read too.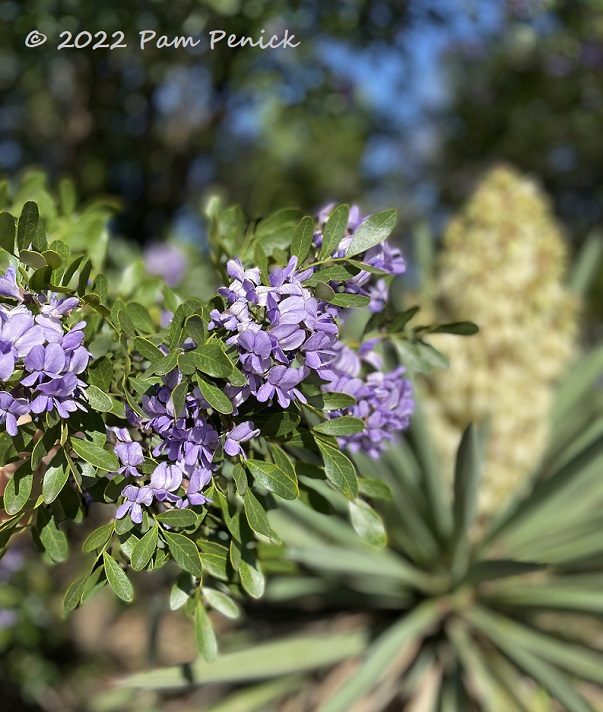 Today's unseasonable 97F temperature means the end of mountain laurel season. It's been an amazing spring for these native trees, many of which took a hit during the 2021 Freezepocalypse, and we Texans have been reveling in their beauty and fragrance for a couple of weeks. The early spring show is ending. What's up next?
I welcome your comments. Please scroll to the end of this post to leave one. If you're reading in an email, click here to visit Digging and find the comment box at the end of each post. And hey, did someone forward this email to you, and you want to subscribe? Click here to get Digging delivered directly to your inbox!
__________________________
Digging Deeper
Come hear an in-person talk about art and garden design on Thursday, April 7th. Patterson Webster, a garden writer, garden travel guide, and accomplished sculptor from Quebec, will be in Austin to share her knowledge as my next Garden Spark speaker. The talk will be held in a beautiful outdoor setting at Barton Springs Nursery. Only a handful of seats remain, so email me today for ticket info. No walk-ins; advance tickets only. Come learn something new and hang out with fellow garden lovers!
Join the mailing list for Garden Spark! Hungry to learn about garden design from the experts? I'm hosting a series of talks by inspiring garden designers, landscape architects, and authors a few times a year in Austin. Check out the 2021-22 schedule. These are limited-attendance events that sell out quickly, so join the Garden Spark email list to be notified in advance. Simply click this link and ask to be added.
All material © 2022 by Pam Penick for Digging. Unauthorized reproduction prohibited.