What Are The Perks Of Having A Big Collection Of Tools In One App?
More organizations are moving to the "big bundle of tools in one app" model. It's not surprising, given that the right productivity app gives you access to a whole host of software, ranging from security and Mac hacks to developer tools and task management. This eBook highlights the many perks of using a single app to create content, manage projects, time-track, and monitor your goals. But that's only the beginning.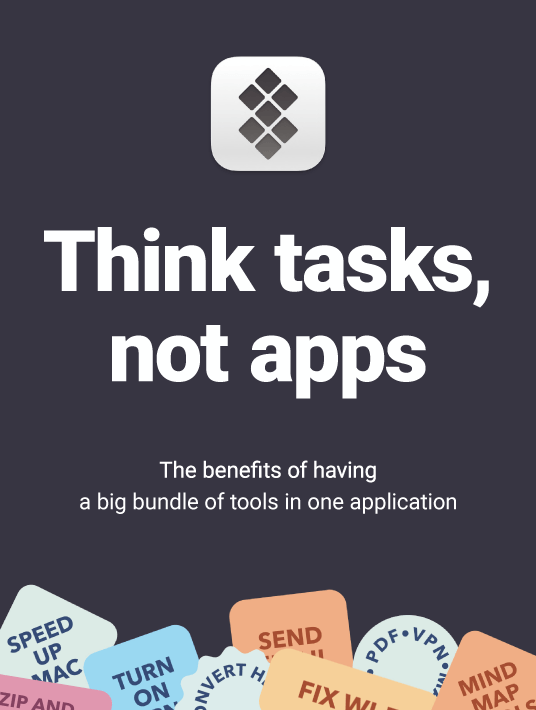 eBook Release
Think Tasks, Not Apps: The Benefits Of Having A Big Bundle Of Tools In One Application
This eBook takes a deep dive into the benefits of the one and only Setapp, where every app is a gem.
Why Single-Use Apps Simply Won't Do
There is a variety of reasons why versatile, multipurpose apps surpass single-use applications. First and foremost, it's more convenient to have all of your essential tools in one app, especially if you want to simplify your workflow and keep track of company goals. You're able to access more than 230 curated Mac and iOS apps that tackle everything from coding and device maintenance to personal finance. It's the pinnacle of efficiency because everything is at your fingertips, and team members have the ability to stretch resources and collaborate remotely minus the stress.
About This eBook
Is there a cost-effective way to improve team productivity and internal collaboration? Does your current authoring tool help or hinder your creativity? Here's a brief glimpse of what you'll find in this eBook:
Do you have the right project management tools for your workflow?
How authoring apps can help you create your best writing and so much more
How can time and goal tracker apps help with personal and professional projects?
How to make your next group project a nice and fun experience
Conclusion
Download the eBook Think Tasks, Not Apps: The Benefits Of Having A Big Bundle Of Tools In One Application to dive into the perks of using a single app to boost productivity and streamline your workflow.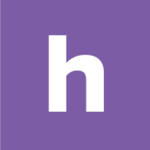 Homebase
Make work easier. Running a small business has never been harder. Homebase helps with free tools to track time and manage your team.