Bachelorette parties are an amazing chance for a bride-to-be and her closest friends to celebrate and spend time together before the wedding day.
Typically these are planned by the maid-of-honor and we know it can be a seriously daunting task to plan a getaway that works for everyone.
If you're in charge of planning an upcoming bachelorette getaway, one of the first things you'll have to do is decide exactly where it is you'll all be traveling to…
Figuring out just where to go? There's truly something for every bride-to-be — here are the best bachelorette party destinations in the US!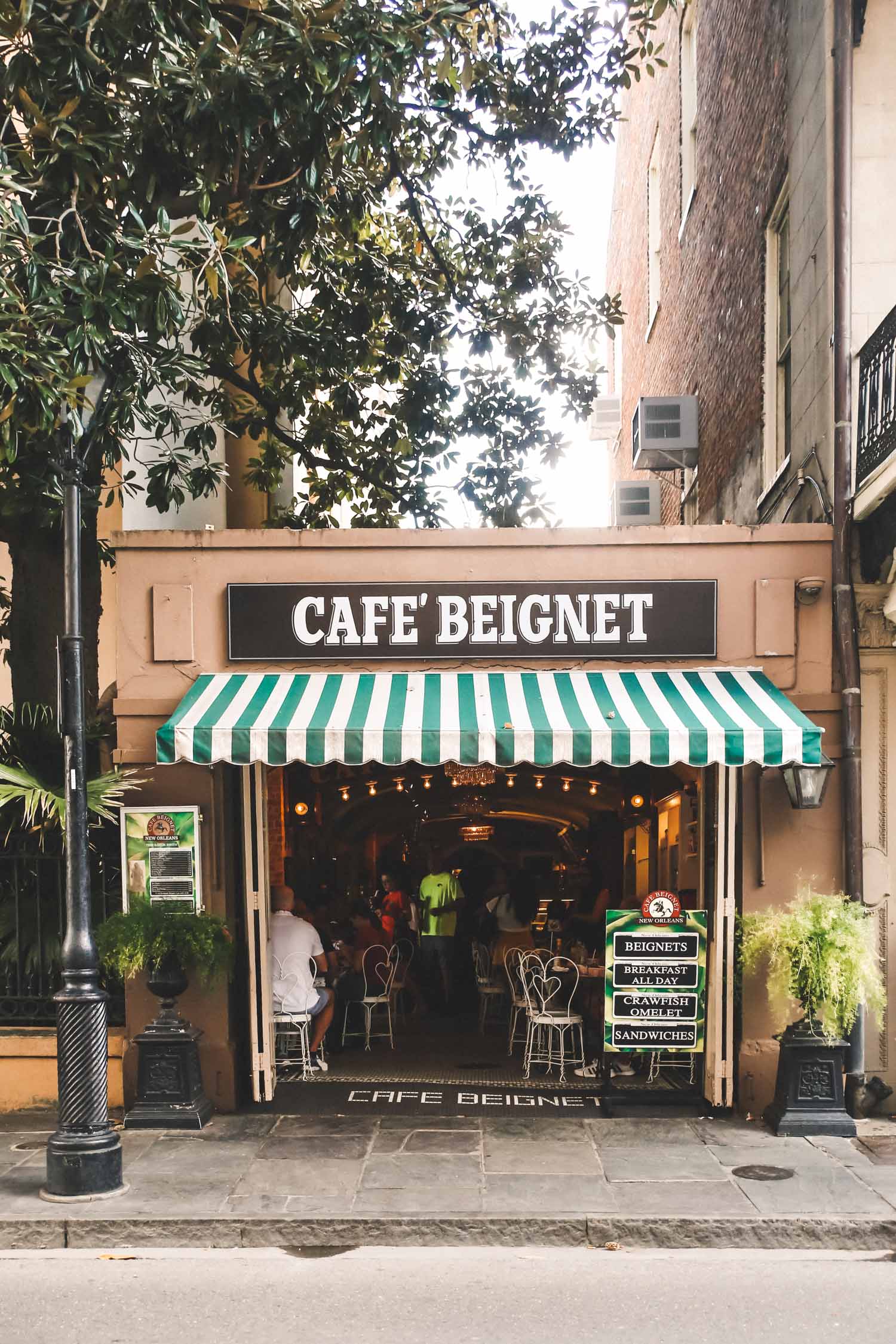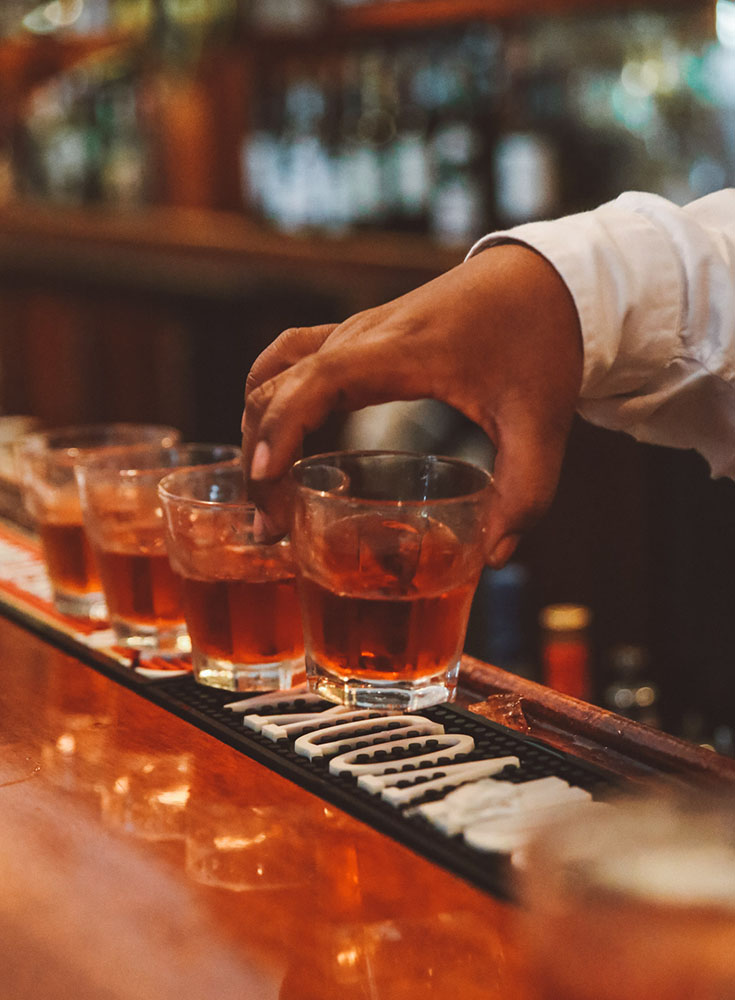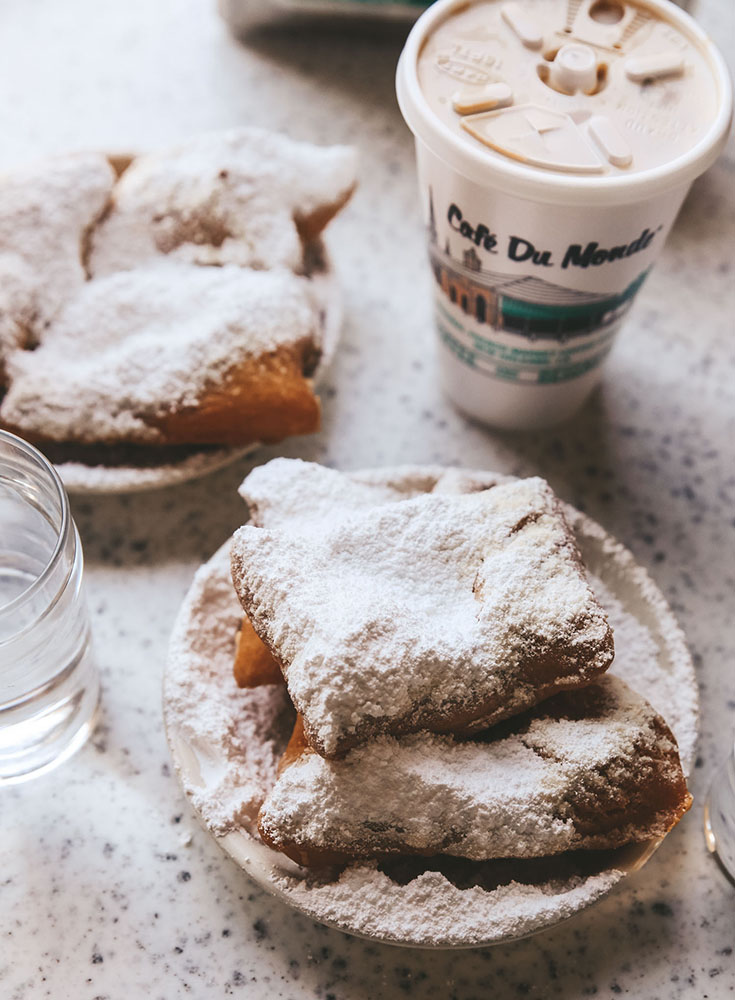 New Orleans, Louisiana
If you're hoping to plan a destination bachelorette party that focuses on fantastic food and wild nights in an iconic location, look no further than New Orleans!
This historic city is famous for its Mardi Gras celebration which takes place in February—and if you're really looking for a party, plan it around this event! However, do know that the city will be packed during this time and accommodation prices will likely be higher.
That said, New Orleans is fantastic to visit during the spring or early fall.
You absolutely won't want to miss freshly baked beignets and all the local foods in New Orleans.
Because it has such a dynamic blend of cultural influences, New Orleans is unlike anywhere else in the United States; you've got jazz shows, Vodou tours, swamp excursions, Cajun cooking classes, and more!
Here's my ultimate 4-day New Orleans itinerary to start planning your trip!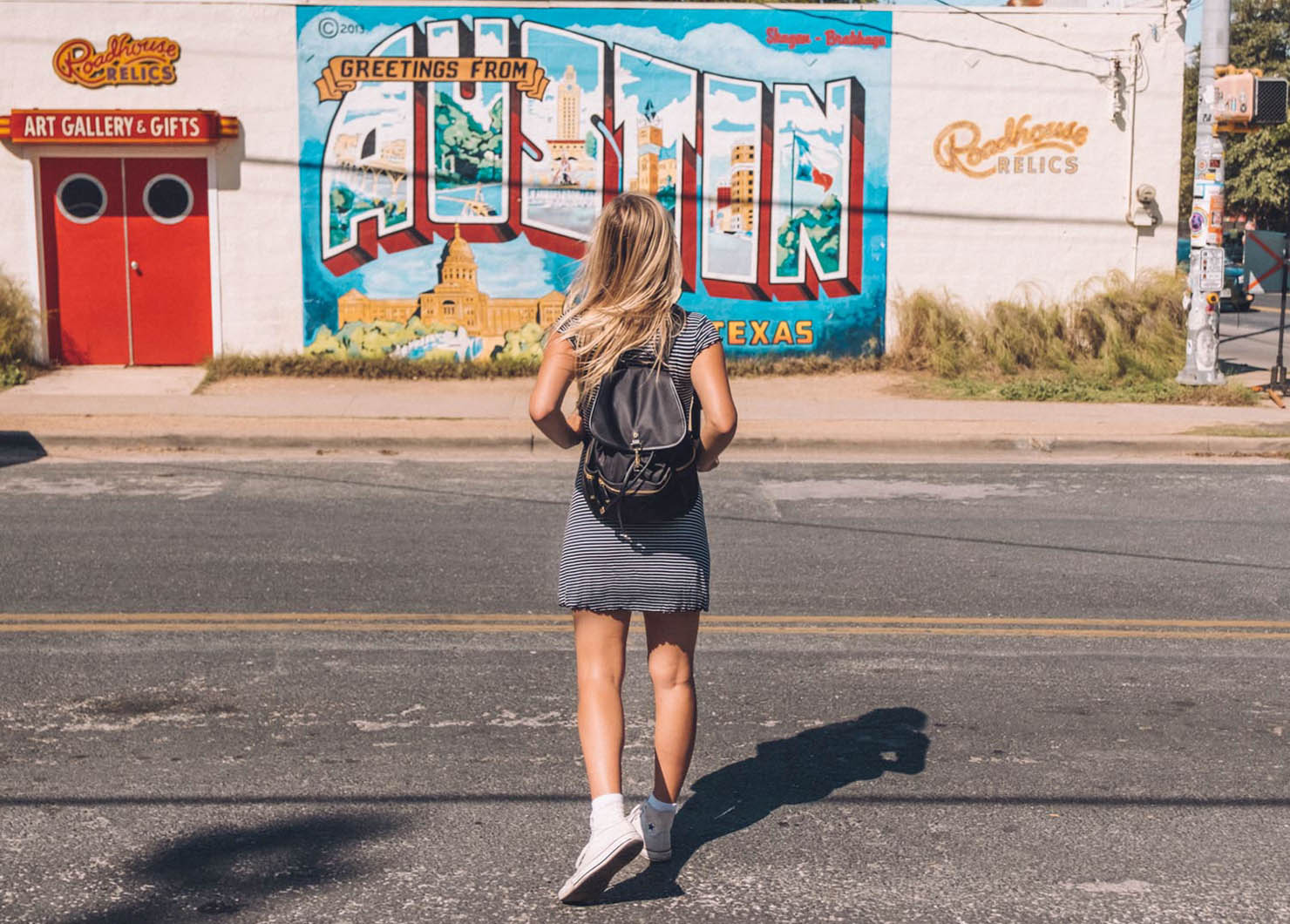 Austin, Texas
The vibrant city of Austin, Texas is famous for its eccentricities and its artistic culture. Snap some polaroids in front of one of the city's many murals or plan a "Pour Party" at Candles and Company where your whole group can make custom candles while sipping on wine.
You can toast to the bride-to-be and sing your heart out to your favorite songs at The Highball, a cocktail lounge with fun karaoke rooms.
For the full scoop, see my Austin travel guide as you start planning!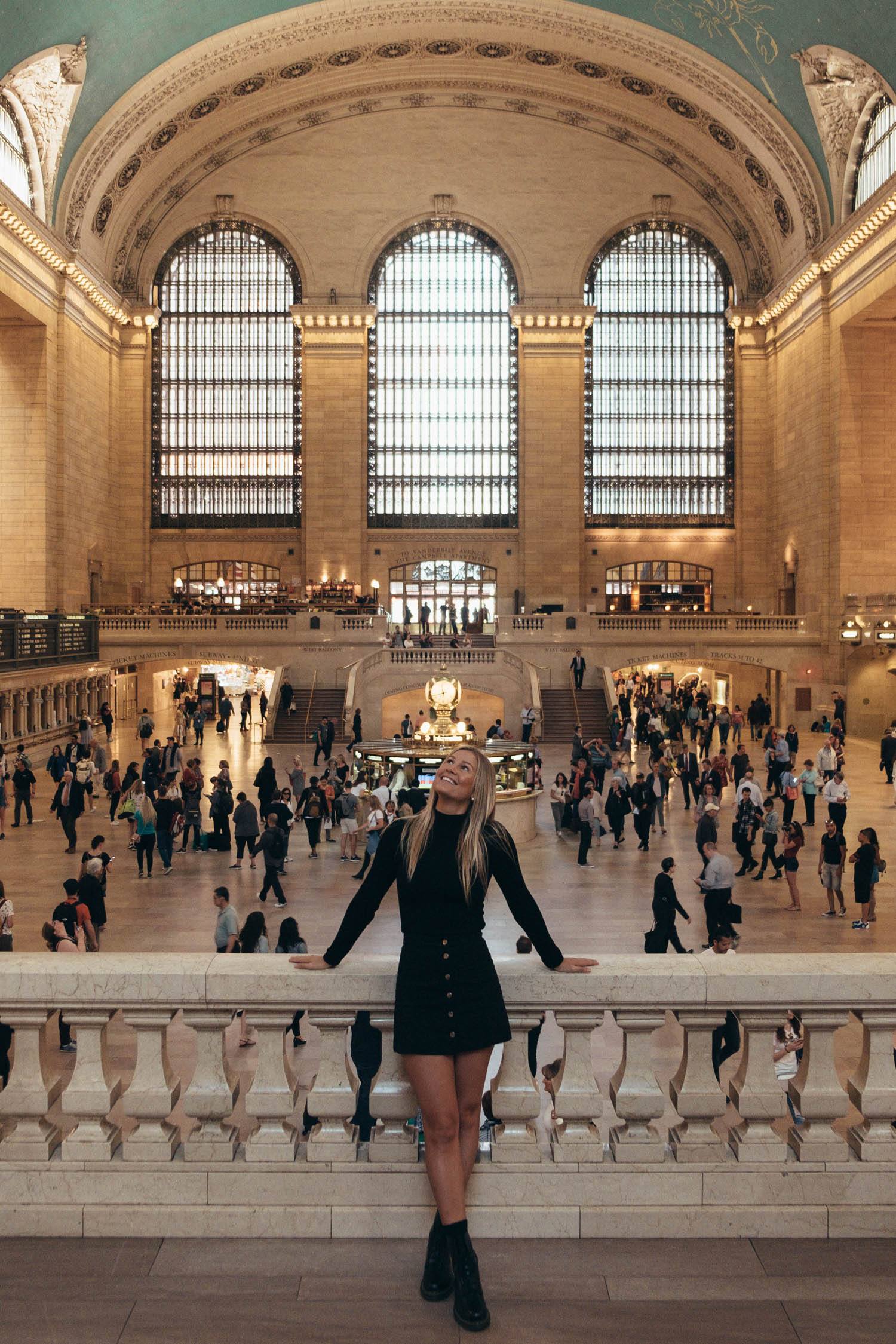 GRAND CENTRAL STATION IN NEW YORK CITY, NEW YORK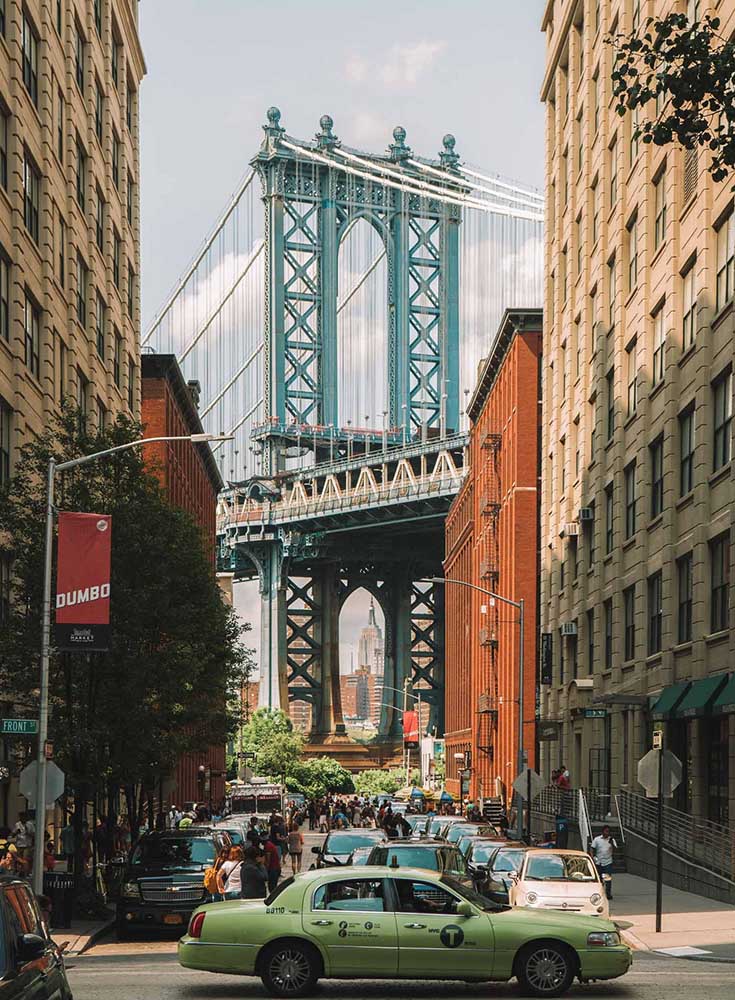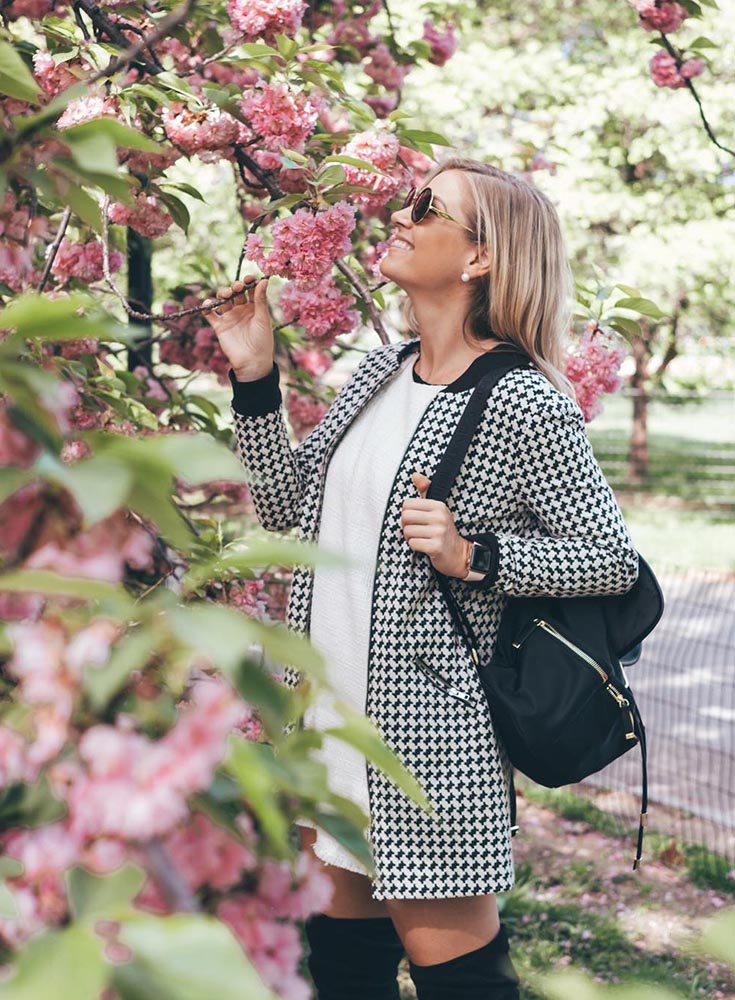 New York City, New York
The City That Never Sleeps is the ideal destination for a bride-to-be who loves late nights, a fast-paced life, and a little bit of luxury!
New York City has a seemingly endless selection of events, restaurants, museums, shops, spas, cafes…no matter what, there's something for everyone to love in the city.
Go see a Broadway show and end the night at one of New York City's many rooftop bars or restaurants, or you can shop on 5th Avenue before treating yourself to a meal or afternoon tea at the Plaza Hotel.
There's also plenty to do that isn't quite as well-known but is just as worth seeing—here are some of the most unique (read: best) things to do in NYC.
Read here for tips on how to travel New York City on a budget!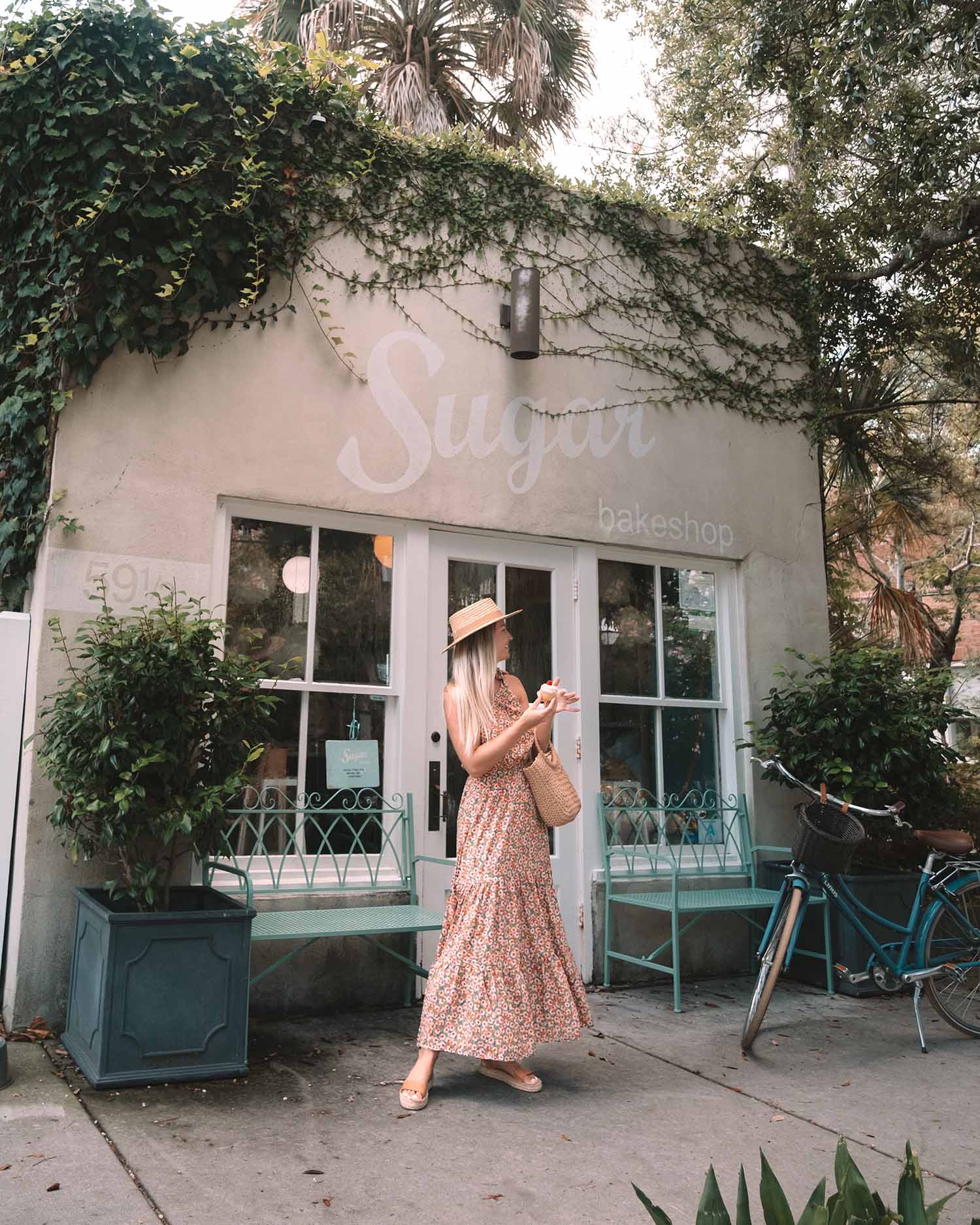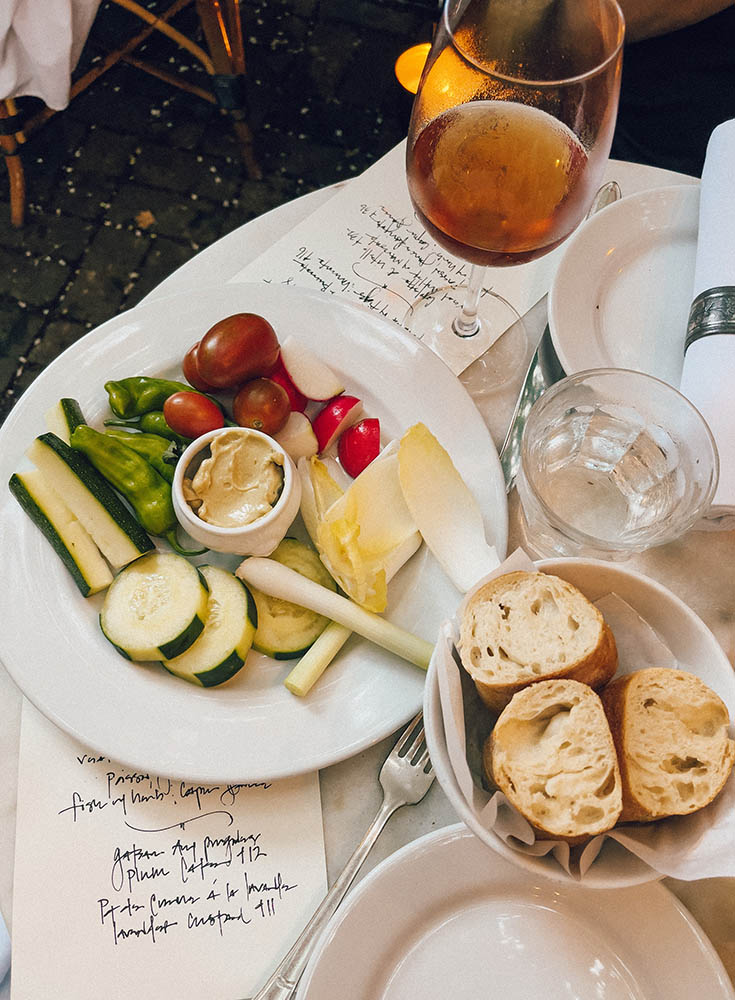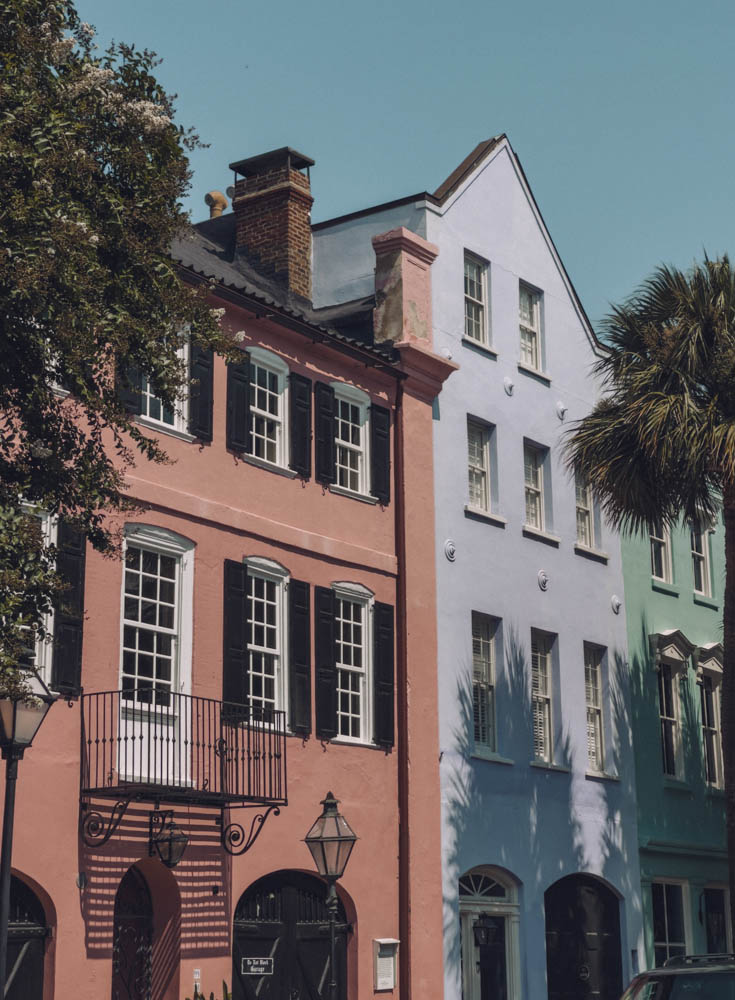 Charleston, South Carolina
For a bachelorette getaway set against a backdrop of pastel-colored houses, bright flowers, and cobblestone streets, look no further than Charleston, South Carolina.
It's a beautiful and historic destination with a seemingly endless selection of Instagrammable spots so you'll be able to take plenty of photos.
It's also a fantastic place to eat — for the bride who considers herself a foodie, check out my Charleston foodie guide!
Its proximity to the ocean means that the restaurants here serve up some seriously good seafood but you'll be able to find restaurants that offer up all sorts of cuisine which is great for traveling with a group.
Charleston is filled with chic and historic hotels so you'll always have a unique and memorable place to stay. Check out my 3-day guide to Charleston to start planning!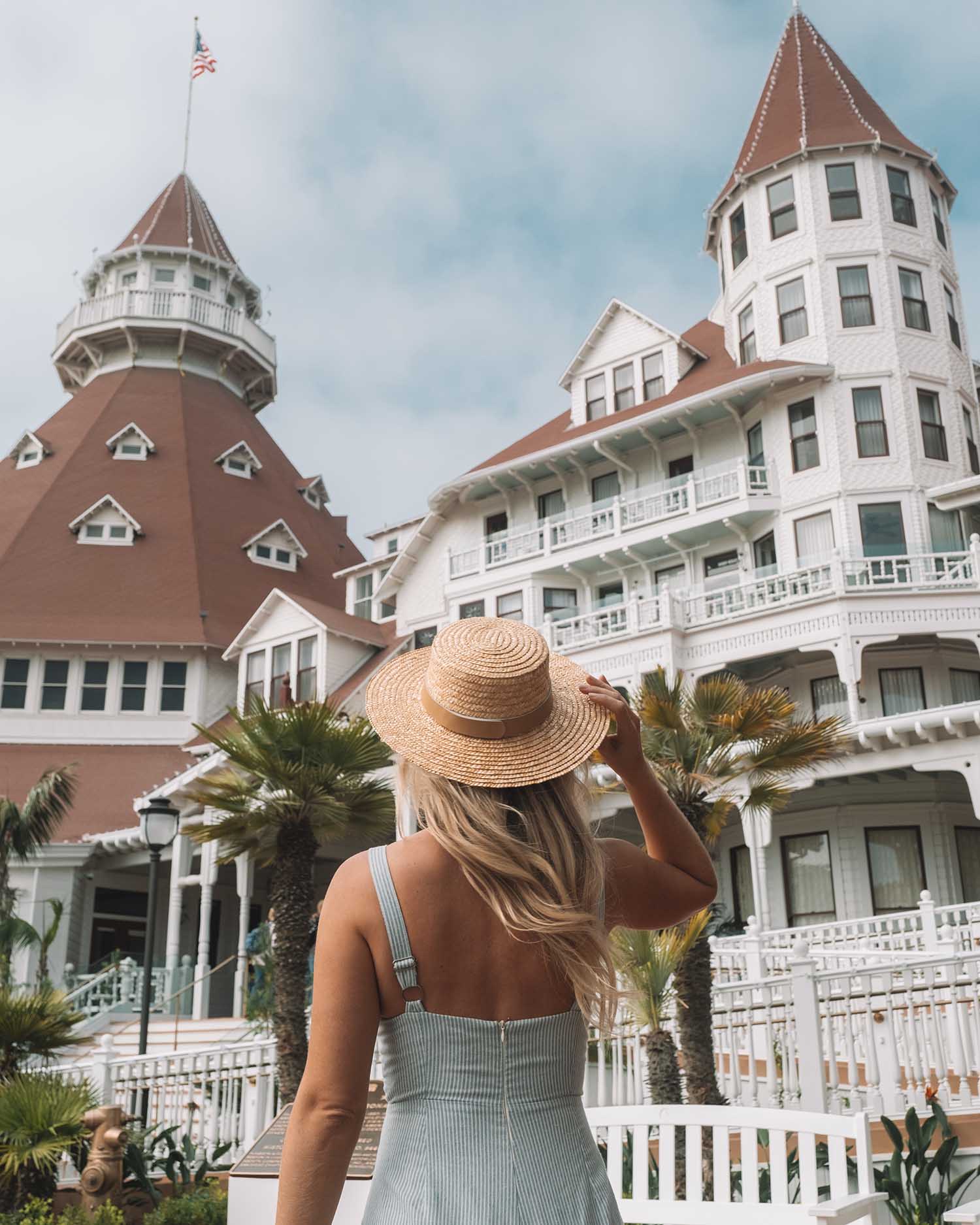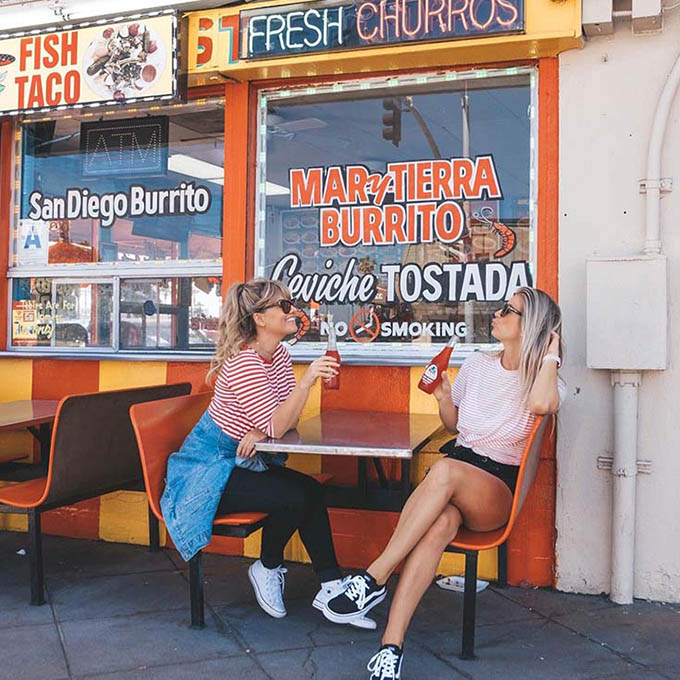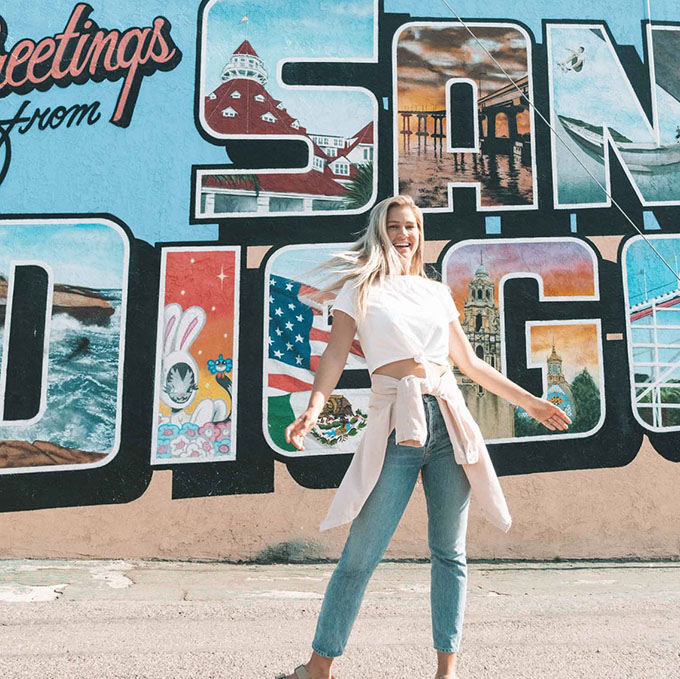 San Diego, California
The port city of San Diego, California is ideal for a bachelorette party that celebrates a bride-to-be who enjoys the charms of the Pacific coast as well as the comforts of the city.
I might be biased as I live here, but I truly think San Diego has it all — beaches, fantastic restaurants, great nightlife, and charming neighborhoods.
Whether you're choosing to rent an AirBnB in San Diego so your group can all stay together or you're opting for a boutique hotel, it's a great place for a girls' getaway.
Spend your days relaxing on the beach, and then spend your nights sampling some incredible food or checking out some of the city's open-air bars. Check out the best restaurants in San Diego and don't forget about San Diego brunch places — if you're looking to indulge, boozy brunches are a specialty here!
To get a feel for all there is to do, check out my one-week San Diego itinerary!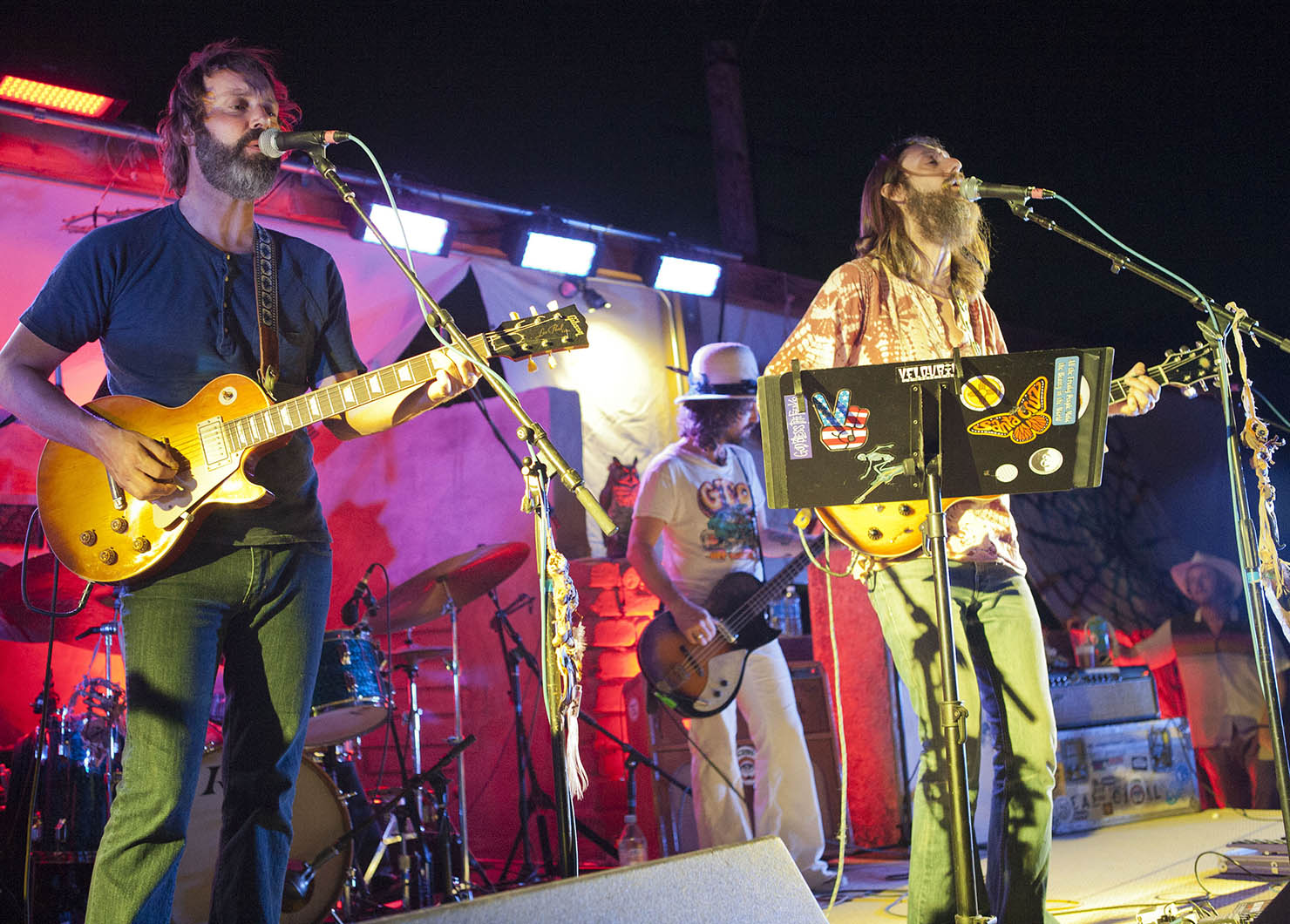 Joshua Tree, California
For an eclectic outdoor adventure, head to Joshua Tree National Park in California. Known for its funky art scene, kitschy cafés, and diners, Joshua Tree makes a great bachelorette party destination for a more bohemian bride…and one who loves the desert!
Joshua Tree is a haven for vintage shoppers, and you might get a kick out of the Crochet Museum! For a bit of nightlife, enjoy live music at Pappy & Harriet's Pioneertown Palace is a long-standing landmark.
There are definitely some quirky places to stay in that are incredibly cute and unique, like the Architect's Off-Grid Stargazing Cabin. This minimalist retreat features an open-air bedroom which allows for incredible views of the night sky.
I've rounded up some of the best Airbnbs in Joshua Tree National Park, so you can take your pick! 
This is a great option for a bachelorette party that focuses more on connecting with nature and each other!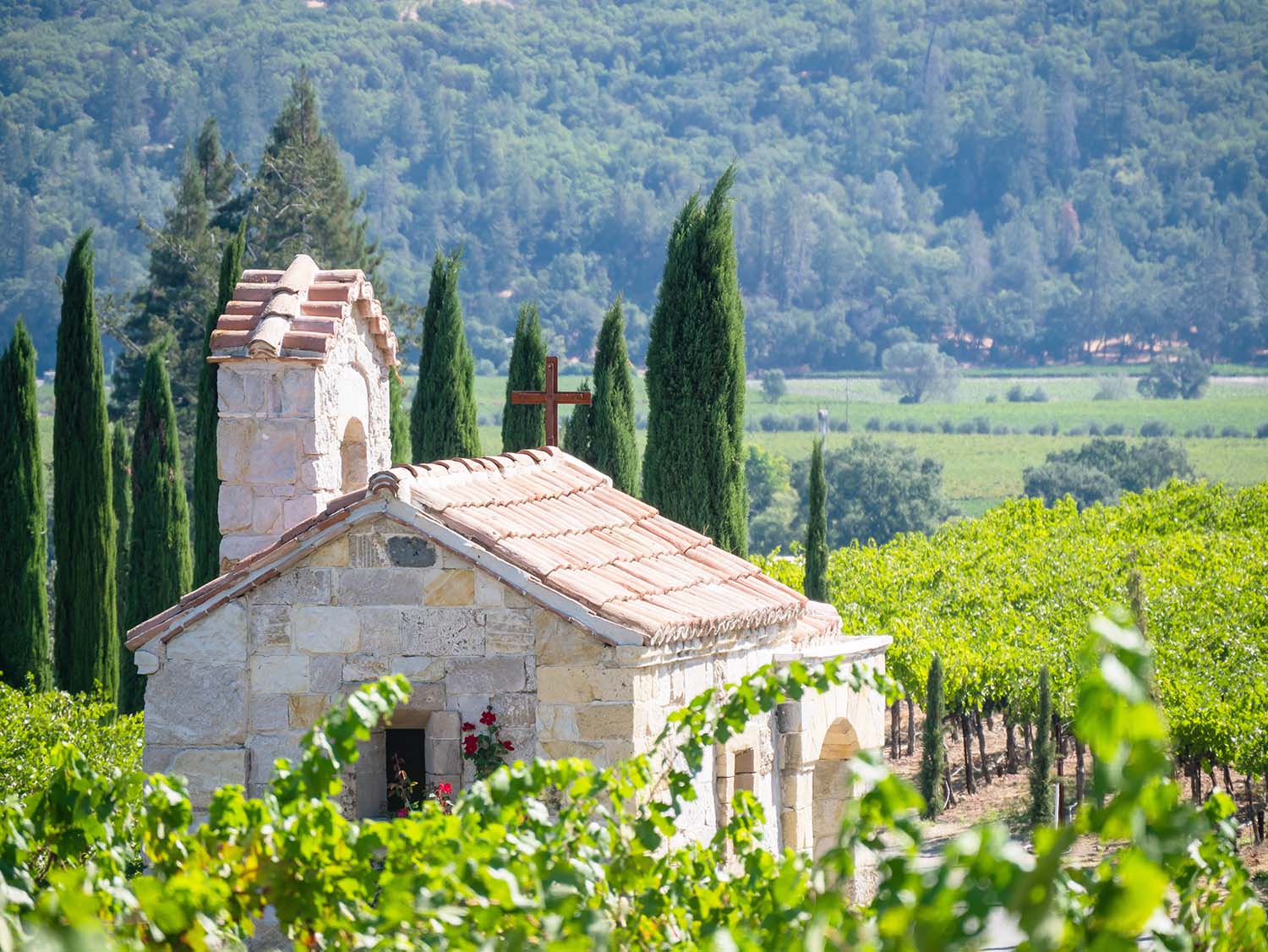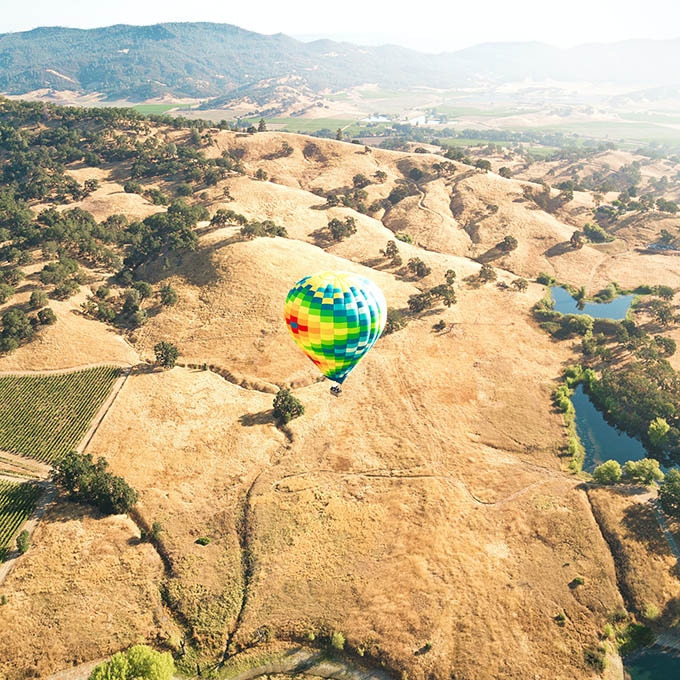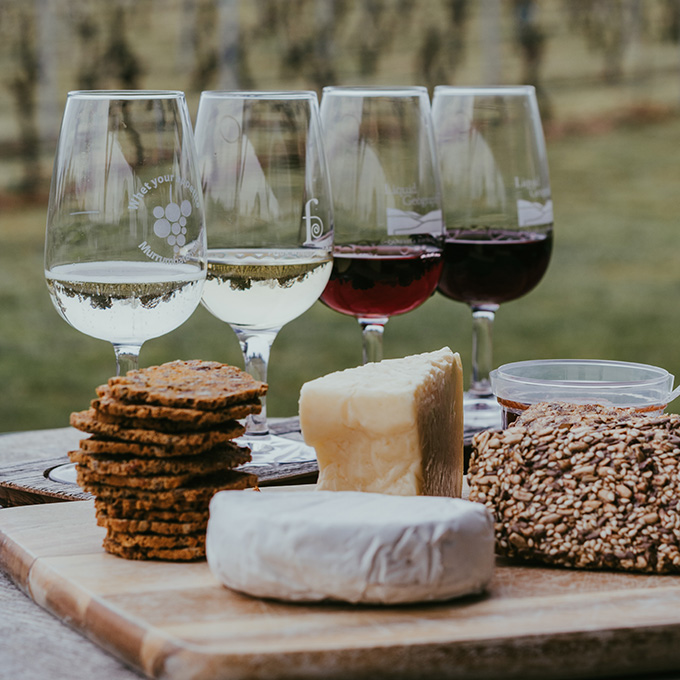 Napa Valley, California
For a bride-to-be who is also a wine connoisseur, there's no better place for a bachelorette party than California's Napa Valley.
If your group is up for splurging a little, check out the Napa Valley Wine Train.
This luxurious liner offers a variety of packages that let you explore some of the area's wineries but they believe you should enjoy the journey just as much as the destination —you'll get to enjoy wine and food while traveling!
There are also plenty of other private tours to choose from, or you can make your own itinerary.

Nashville, Tennessee
A Nashville bachelorette party is a no-brainer for a bride-to-be who loves music, especially country music.
Not only is Nashville home to many musicians but there are countless incredible venues where your group can see up-and-coming artists perform such as the Bluebird Cafe, a famous Nashville venue where stars like Taylor Swift played in their early days.
You can also shop for vinyl and CDs at a number of stores or pop into stores like Draper James for some Southern staples.
It's also a great place to include on southern United States road trip so if that sounds like something your bride-to-be would enjoy, check out these tips for planning a road trip.
It's a great idea if the trip is for a smaller group, but you could easily divide into multiple cars if necessary or rent a cute retro RV or van for the journey.

Scottsdale, Arizona
Scottsdale, Arizona might not have made it to your shortlist for bachelorette party destinations – but it should! This desert city is filled with trendy shops and restaurants and is a wildly underrated weekend getaway in the US.
The climate is warm throughout the year with the summer temperatures exceeding 100 degrees. Book a stay at the retro-chic Hotel Valley Ho during your visit.
This historic hotel has long been a favorite retreat for Hollywood stars and icons like Marilyn Monroe and Natalie Wood spend many days and nights within the hotel's walls.
Whether you want to climb Camelback Mountain, tee off at the world's best golf courses, or just lounge in the sun, Scottsdale shouldn't be overlooked.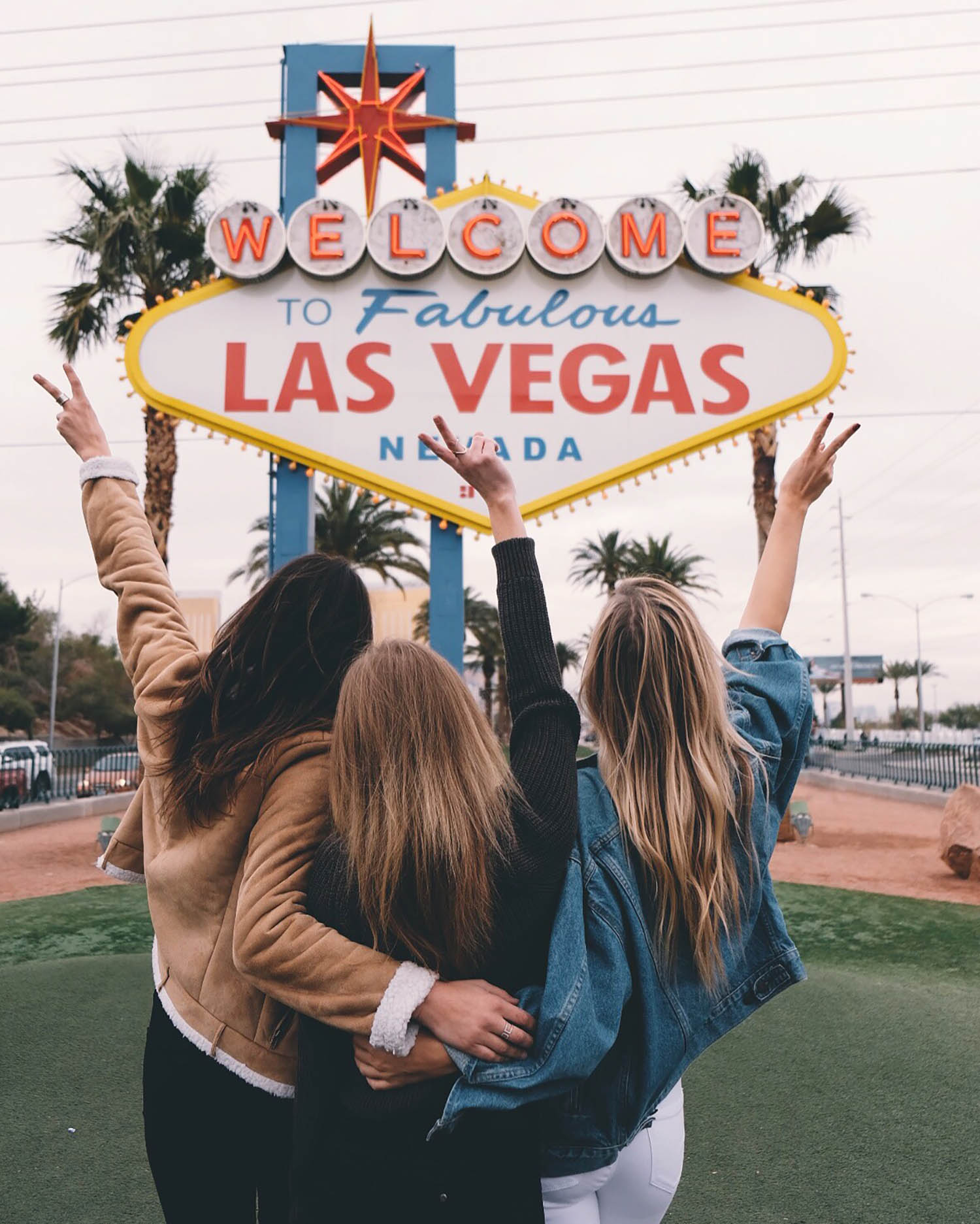 Las Vegas, Nevada
I'm ready to parrrrr-tayyy!
For a classic bachelorette experience, head to Las Vegas for a girls' getaway! This is the ideal spot for drinks, dancing, gambling, and entertainment. Many artists have shows in the city and some even have residencies so make sure you check the schedules before you go.
While a lot of Vegas restaurants, hotels, and other businesses have an air of accessible opulence — you can enjoy a luxurious experience without breaking the bank or feeling uptight.
For an adrenaline rush, try one of the ziplines or see Las Vegas from the sky by taking a helicopter ride.
My last few trips to Las Vegas, I've stayed at The Venetian and absolutely loved all the restaurants and was so impressed with the overall design! If you can't go to Venice…just bring Venice to you. 😉

Miami, Florida
If your bride-to-be is the type to thrive in one of the best party cities in the world, the tropical Florida city of Miami has everything you need.
A Miami bachelorette party is going to include plenty of time lounging on the beach throughout the day and hitting up some of the city's best clubs and bars in the evening — sounds pretty good, right?
The weather is sunny year-round so you'll only have to pack a light sweater to help fight the chilly ocean breeze. It's also a popular choice in general for girl's trips so you'll find that many hotels and other businesses offer special packages just for the occasion.
You can't miss South Beach while you're in Miami. Famed for its trendy nightlife, Cuban influences, beautiful beaches, and Art Deco buildings, it's an absolute must.

Santa Barbara, California
Located just 100 miles north of Los Angeles, this sun-soaked city is a dream year-round destination.
If the bride-to-be wants a vacation full of sunshine and beachy fun, Santa Barbara will be the perfect destination for the bachelorette trip.
You and your girls can explore the waters by scuba diving and snorkeling, or you could try something you may not have tried before: surfing!
In addition to exploring the natural beauty of Santa Barbara, you can also fuel up during one of the many food tours offered here.
It's truly a fantastic spot for a beach getaway while still having a ton of things to do. State Street is a dream to walk down, shop at eclectic boutiques, and explore. You'll find some fantastic restaurants and breweries here, too!
Whether you want to taste wine and admire the Spanish influence or go for tacos and party the night away, this is the place to be. Plan your dream beach escape in this California dream with my complete Santa Barbara travel guide.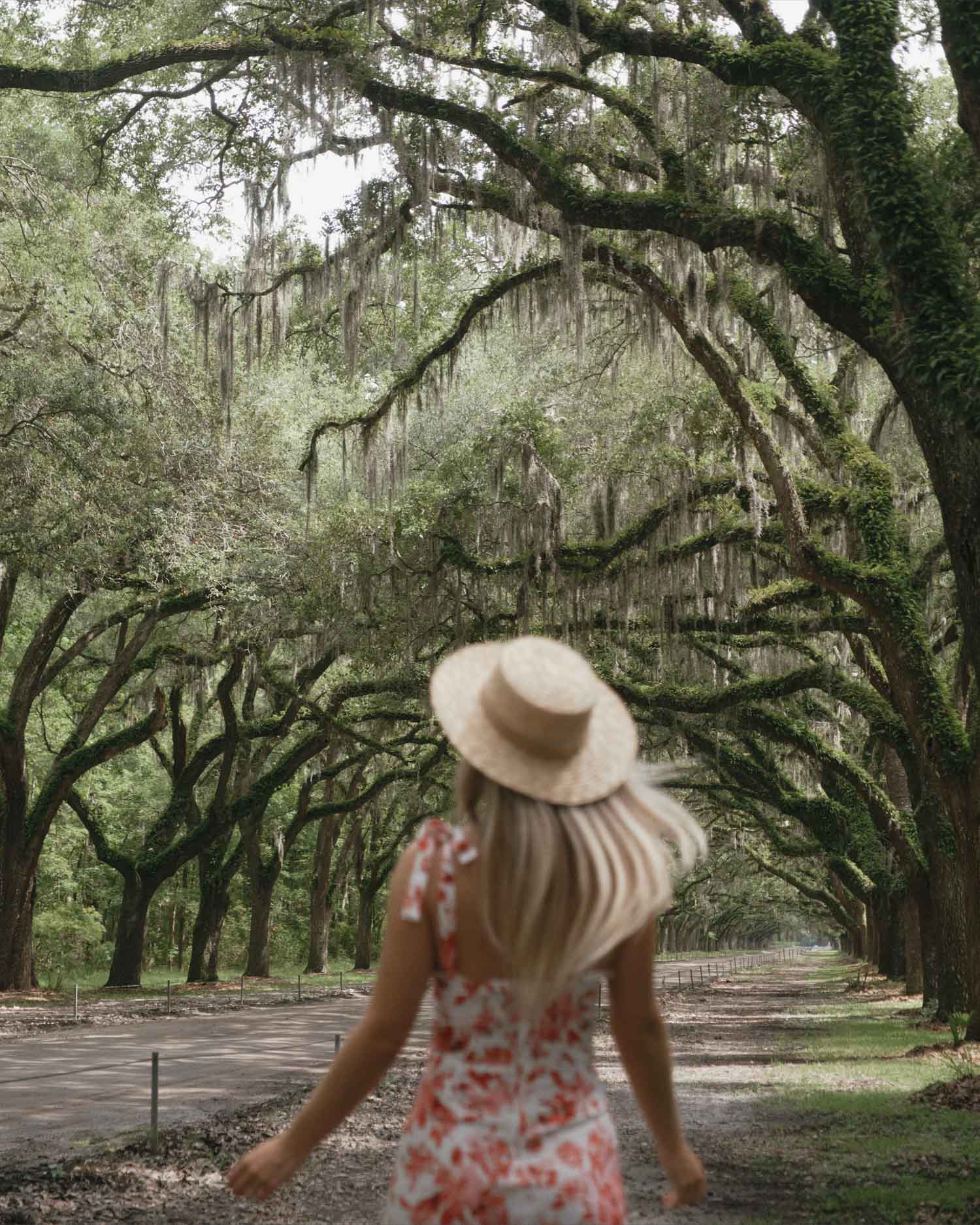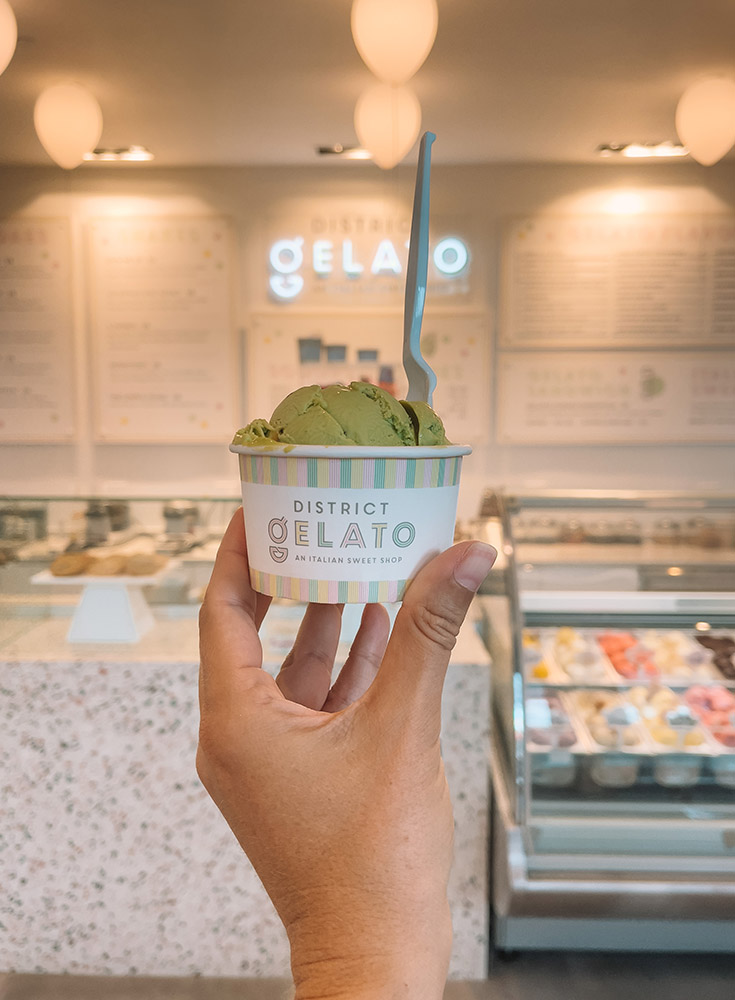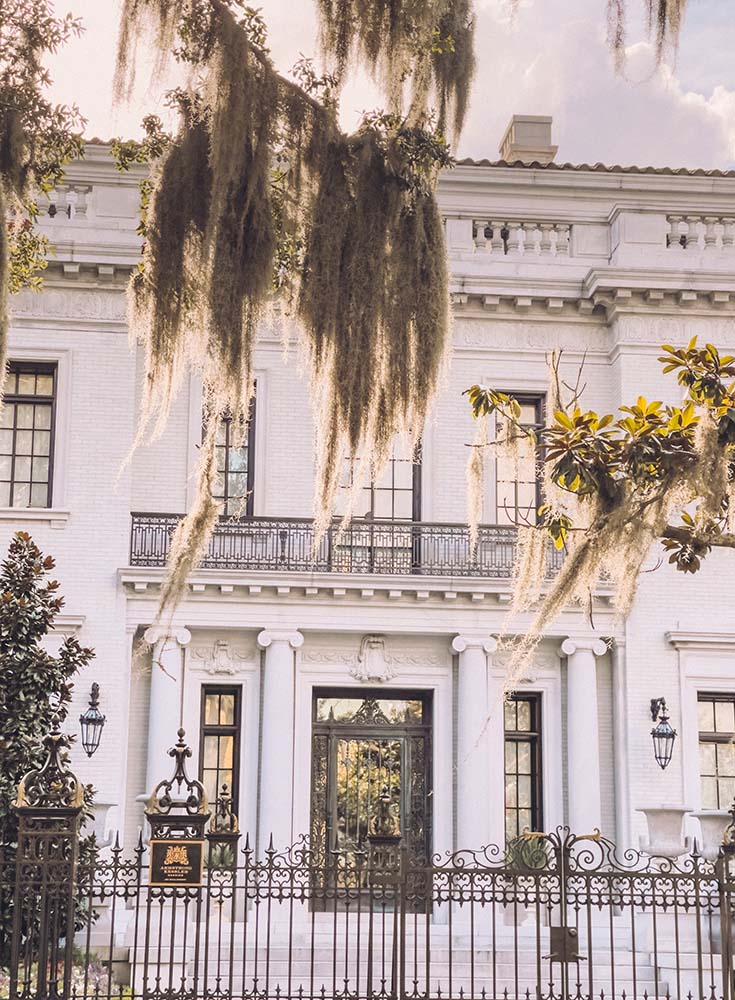 Savannah, Georgia
Experience a city rich with history and culture and a healthy dose of southern charm when you plan a bachelorette trip to Savannah. Wander amongst the Spanish moss and taste your way through town until you find your favorite Southern-fried delights.
Choose one of the beautiful hotels in the city's Historic District so that you can be close to quintessential Savannah landmarks such as River Street which is where you can find a lot of the best places to eat in Savannah, and shop!
You can toast to the bride-to-be during a rooftop bar crawl — the city has several and since the weather here is typically warm and sunny, you'll be able to enjoy them during any time of the year.
​​This beautiful city is packed with historic gems so be sure to read up on the best things to do in Savannah before you go.
Here's how to spend three days in Savannah!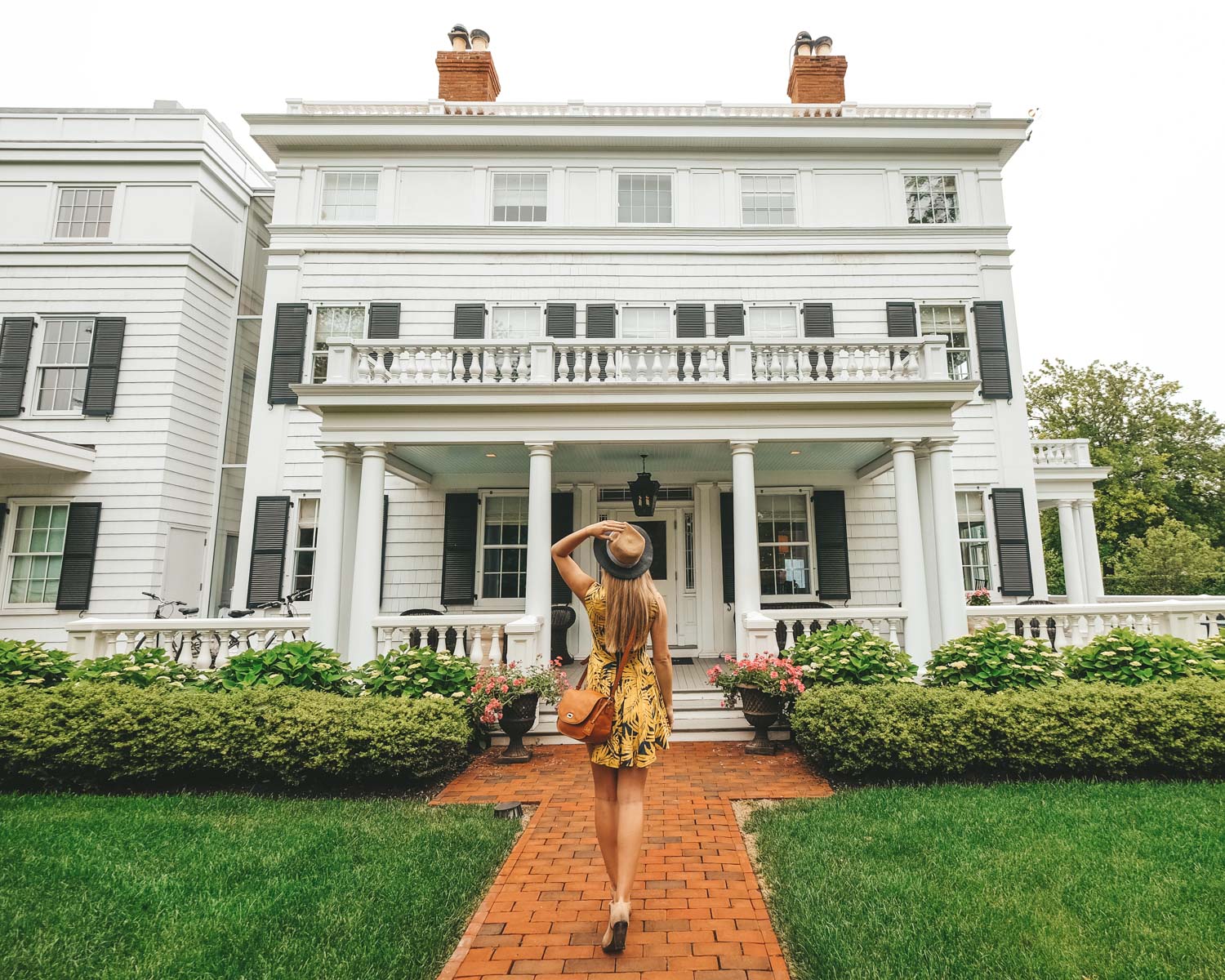 Hamptons, New York
The Hamptons have long been a favorite getaway for New Yorkers and whether you're located in the city or elsewhere, it's a great spot for a serene bachelorette getaway.
There are multiple towns and hamlets to explore but if you need help narrowing it down, check out this guide to Bridgehampton for some tips.
If the bride-to-be is a fan of shows like Gossip Girl or reality shows like Kourtney and Khloe Take the Hamptons or Selling the Hamptons, there are plenty of locations that might look familiar to her.
Although the Hamptons is typically associated with beach time and relaxing at vineyards, there's also a vibrant nightlife and party scene to enjoy.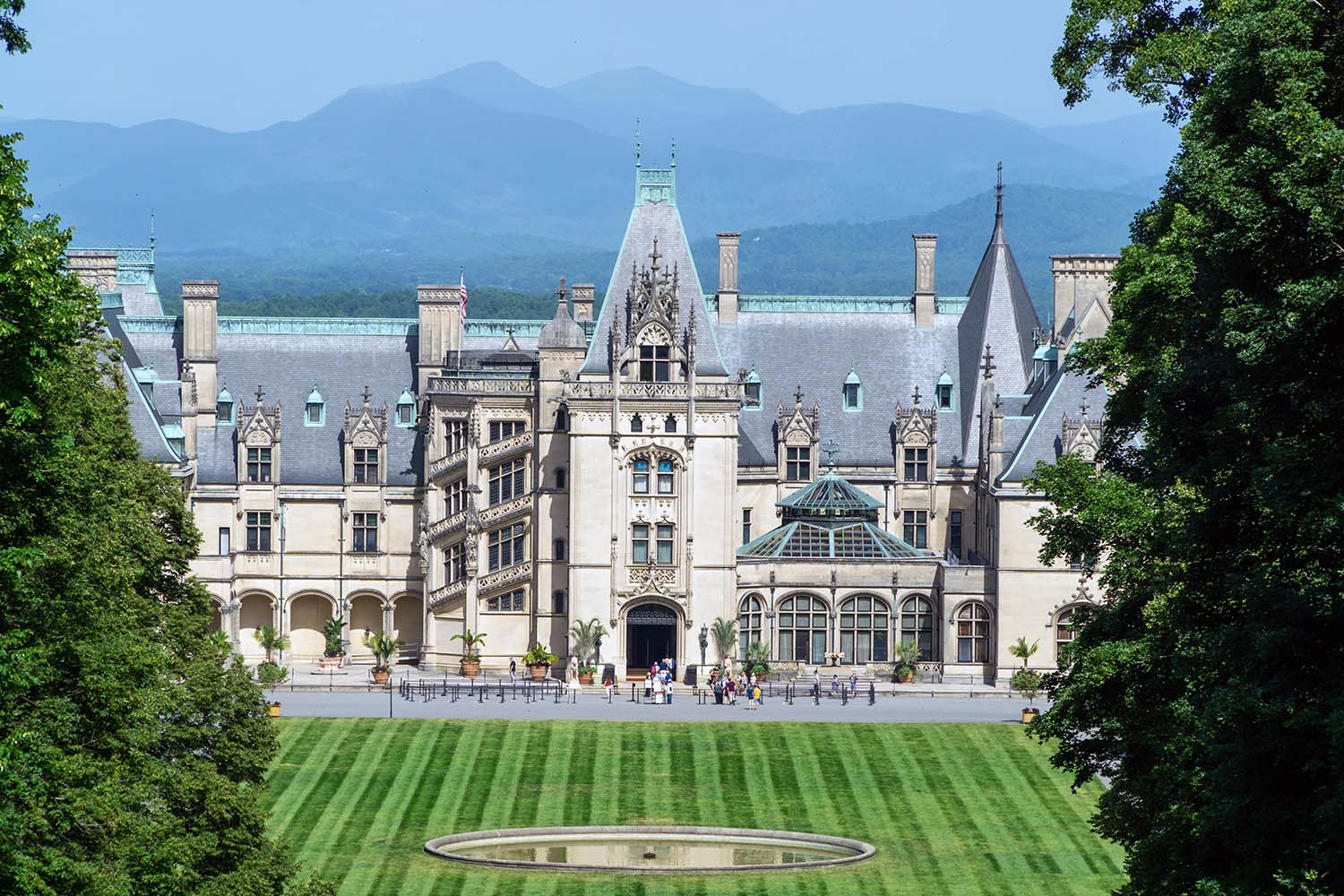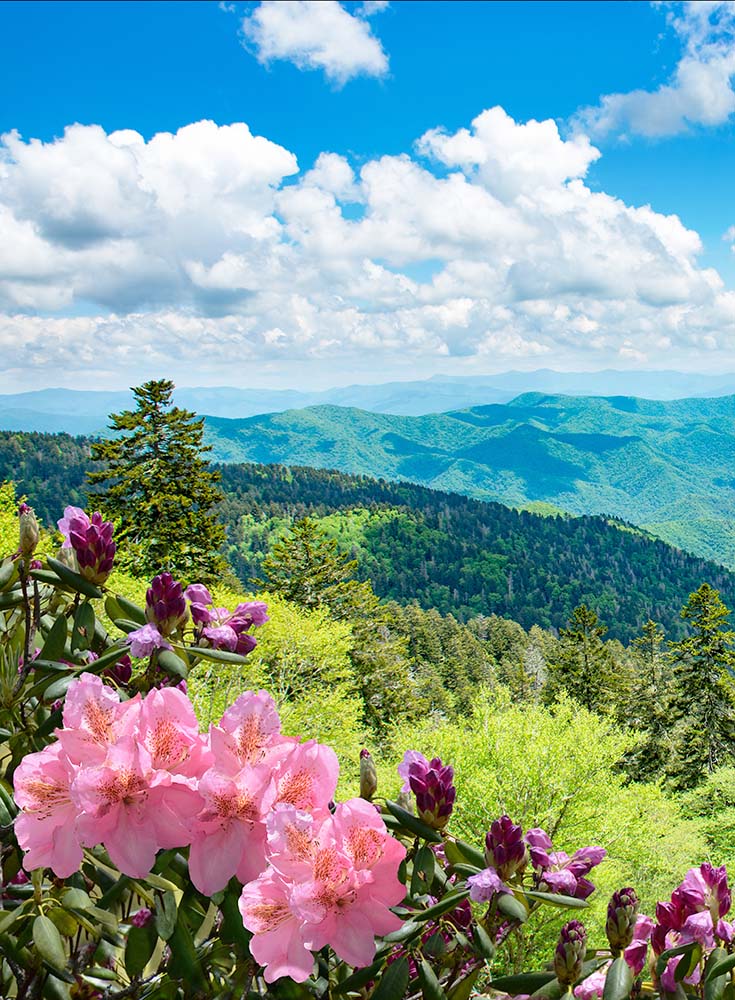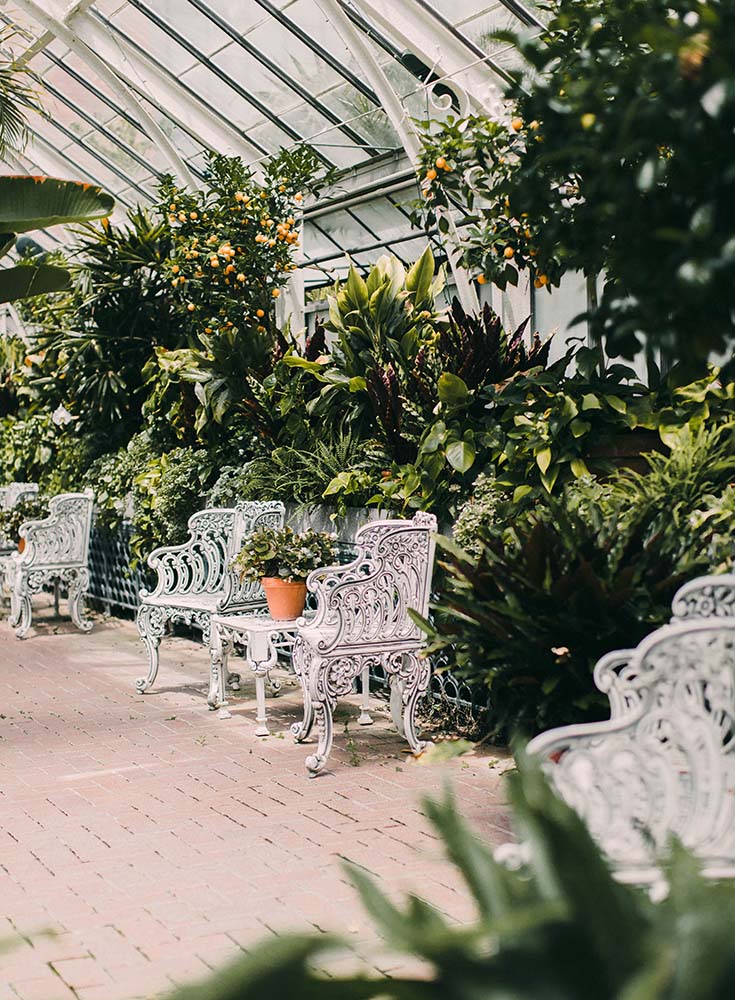 Asheville, North Carolina
Asheville might not be on your radar, but for the bride who wants something a little different, the trendy city of Asheville, North Carolina is a dream destination for a bachelorette party!
Not only is it filled with great bars and restaurants like the award-winning rooftop bar Hemingway's Cuba, but it's also incredibly walkable which is convenient for boozy bachelorette parties!
But if you aren't up for it or your AirBnB or hotel is a bit too far, there are plenty of taxis and ridesharing companies like Lyft or Uber to pick from.
Spend an afternoon enjoying the spa at the Omni Grove Park Inn — it's definitely a splurge but if you can swing it you'll be treated to free mimosas and a pool that opens up to stunning views of the mountains.
For something a little unique, take a tour of the iconic Biltmore Mansion. It was built in the late 19th century for George Washington Vanderbilt II and is one of the most famous examples of Gilded Age architecture.
Talk about gorgeous!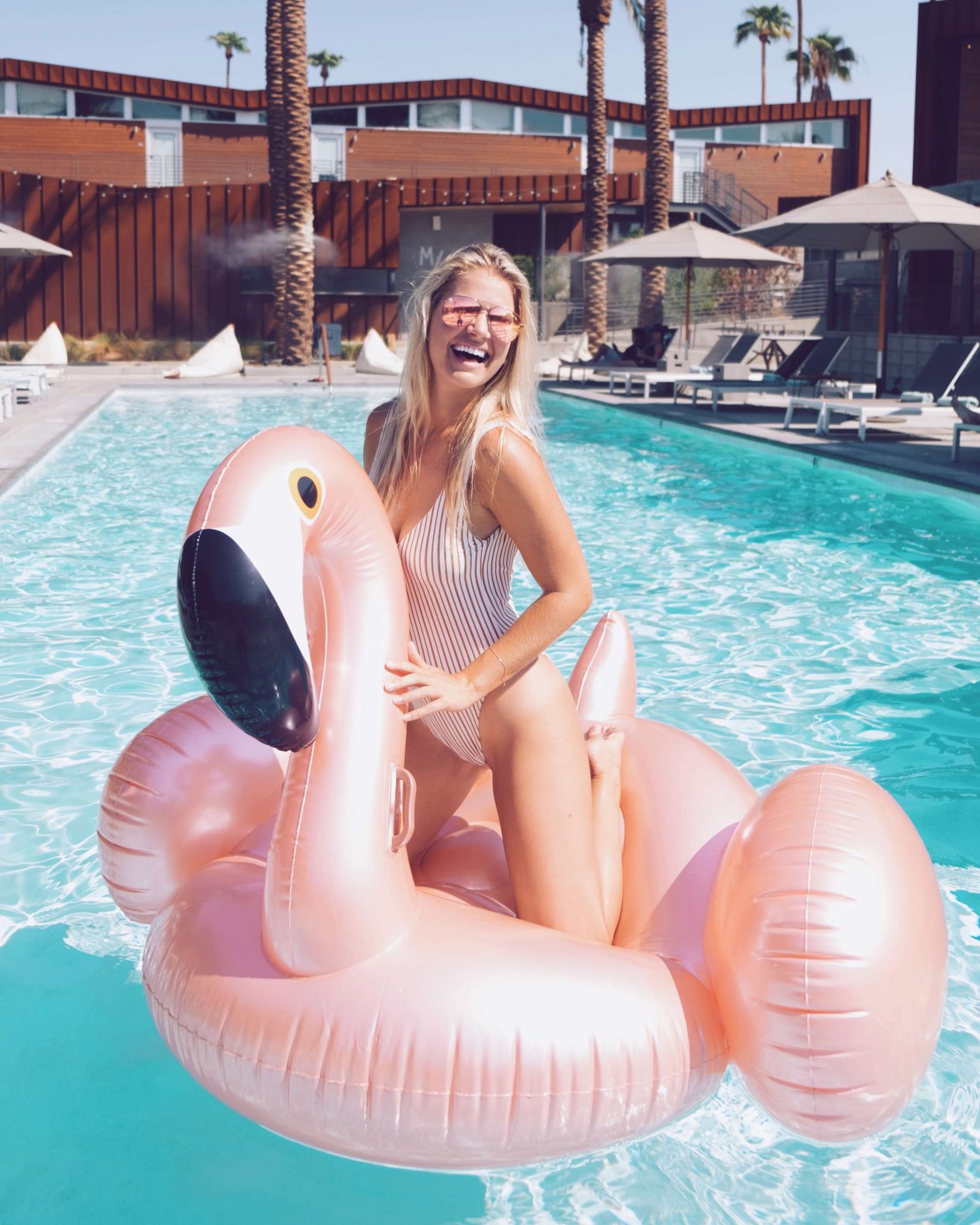 Palm Springs, California
If you plan a Palm Springs bachelorette party you can expect a vacation full of relaxation, a bit of adventure, and tons of retro glamor.
There are so many reasons why a girlfriend getaway in Palm Springs is so popular.
You can explore the many nearby vineyards using a Hummer service to drive you from tasting room to tasting room. You and your girls can sip on specialty cocktails by the pool and even try making some of your own at a cocktail mixing class.
If the bride-to-be is a fan of movies and other media, make sure you check out the Palm Springs Walk of Fame where over 400 Palm Springs residents are honored.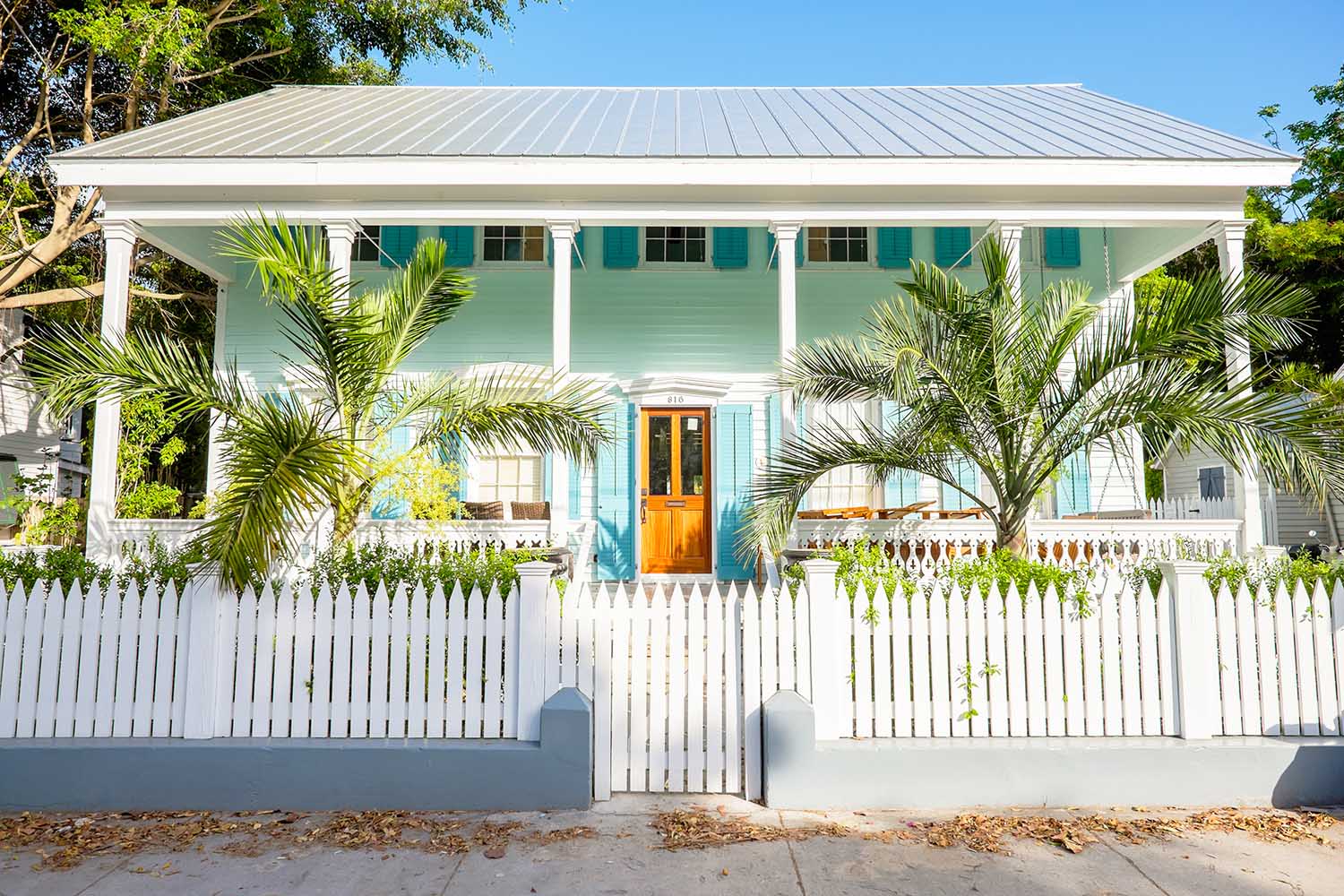 Key West, Florida
If a laid-back beach vibe is what she's after, a Key West bachelorette party is the way to go!
It's Florida's southernmost city and you'll be able to plan a weekend filled with sun, fresh seafood, dancing, and music.
Pack your favorite swimsuit because there are so many opportunities to explore the water either by boat, paddleboard, or even scuba diving — if you're feeling adventurous you can take a lesson together and head underwater with a guide.
Grab a bite to eat on Duval Street and sip on custom cocktails or beer while enjoying live music!

Planning a bachelorette party can be a process, but hopefully this list of perfect bachelorette party destinations in the United States will help you narrow down your list and alleviate some potential stress so you can focus on what matters most and make some incredible memories.
Where do you think is the best place to go for a bachelorette party getaway? Let me know in the comments!