The Proposal (2009)
Ryan Reynolds, a charmer in his own right, is Bullock's leading man in this very funny rom-com. Bullock is the successful Canadian editor-In-chief at a New York book publishing house when she convinces her assistant (Reynolds) to engage in a visa wedding so she can avoid getting deported back to Canada after her work visa expires.
It's a setup similar to the 1990 Gerard Depardieu rom-com, Green Cardwith the slightly awkward addition that Bullock's character has a horrible personality, and Reynolds is being bribed by his boss with career advancement. But no matter! She thaws, he falls in love, there's a race to an airport, and some lovely family antics from Mary Steenbergen and Craig T. Nelson as Reynolds' parents!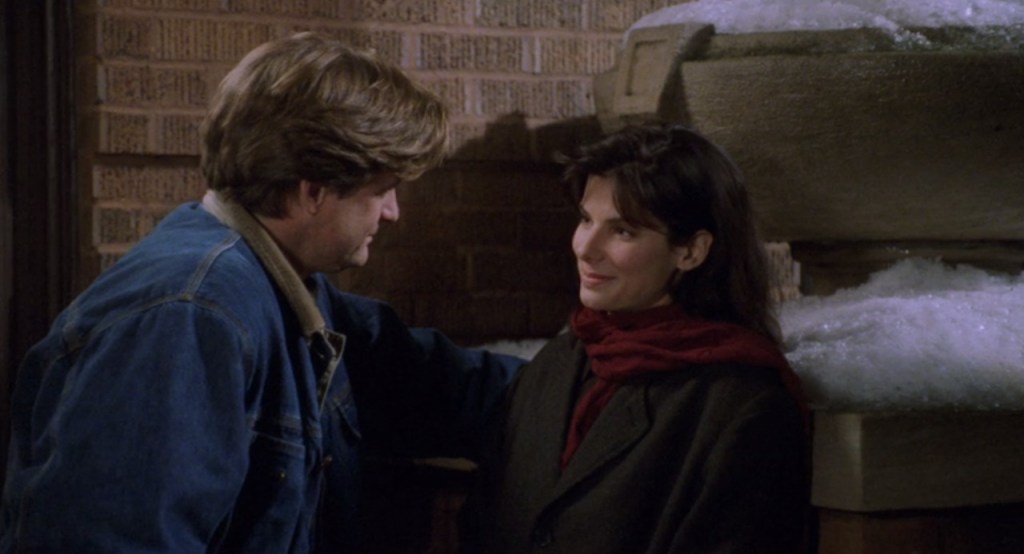 While You Were Sleeping (1995)
This classic rom-com is the one that really pushed Bullock into the mainstream of the genre and helped secure her crown as the Queen of the Girls Next Door. Bullock plays Lucy this time, a train ticket seller who has a crush on a commuter (Peter Gallagher). When he is pushed onto the tracks of a Chicago L platform, she saves his life and travels with him to the hospital, where his family is mistakenly led to believe she's his fiancée (he's conveniently in a coma).
All of which is fine until she falls in love with his brother (Bill Pullman)… While You Are Sleeping is at the absolute top of its game in rom-com terms. Bullock is utterly adorable as the lonely young woman with no family and few friends caught up in the warm glow of having a surrogate family accept her. It's very sweet, very romantic, and Bullock is terrific.
Miss Congeniality (2000)
This is peak Bullock in a film you'd have to be something of a monster not to like. Bullock plays Gracie Hart, a scruffy cop who has to go undercover at a beauty pageant to prevent a potential terrorist threat. It's the perfect showcase for Bullock, who traverses slapstick, stunts, and sisterhood as she befriends her fellow contestants and tries to track down the culprit.
It's eminently quotable with lovely supporting turns from Michael Caine and Candice Bergen. The romance comes in the form of Gracie's fellow agent played by Benjamin Bratt who suddenly sees Gracie in a new light. Gracie might look like a beauty queen in the pageant but her personality doesn't change. So when Bratt's character admits his feelings, she playfully mocks him. A funny, clever action-adventure, that's good natured to the core.