What Are The Best Video Conferencing Apps For SMBs?
Are video conferencing apps really a worthwhile investment for small to medium-sized businesses or should you allocate those funds elsewhere to build your brand and expand your market reach? The truth is that video conferencing systems give your remote work teams a solid foundation to build on. It's a webinar venue, feedback platform, and collaborative hub all-in-one, which means that you can stretch your investment and streamline your L&D toolbox. Below is all the essential info you need to start your software search. First, I'll explore the main perks that video conferencing apps offer SMBs, then I'll move on to the unique buying requirements you should consider to maximize ROI.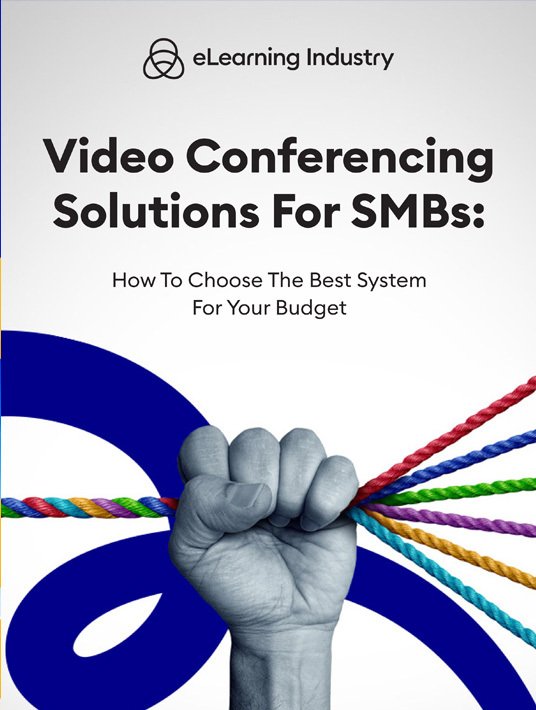 eBook Release
Video Conferencing Solutions For SMBs: How To Choose The Best System For Your Budget
Is there a cost-effective way to vet vendors and choose the best tool in your price range? This ultimate guide walks you through every step of the process.
Top Benefits Video Conferencing Apps Bring To SMBs
1. Eliminate ILT Expenses
Video conferencing apps can help you move training online so that employees can bridge gaps anywhere, anytime. Plus, you eliminate all your ILT expenses, from printed materials to travel fees. Granted, there are some online training costs to consider. For example, you need to invest in an LMS and authoring tools, unless, of course, you choose to outsource content development and hosting.
2. Bring Remote Employees Together
Telecommuting teams need a place to exchange info and get peer support. A video conference system brings everyone together to maximize L&D benefits and personalize the experience. For example, your call center team is scattered all over the world but the video conferencing platform allows them to meet once a week to discuss work processes and challenges. They have a built-in support system so that they can achieve shared goals and help each other bridge relevant gaps.
3. Expand Your Talent Pool
Geography shouldn't limit your recruiting and hiring process. The right video conference system expands your talent pool because you can onboard remote team members. For instance, you currently employ 25 staffers but want to venture into different markets. As such, you can use video conferencing to interview and onboard new hires, not to mention host workshops and webinars that build core competencies.
4. Streamline Work Practices
Everyone needs to know how their job duties fit into the overall workflow. Video conferencing tools help employees evaluate work practices and avoid redundancies. They can also talk about better ways to approach tasks and boost productivity. For instance, they discuss the current PM process during their weekly meetings or host feedback sessions.
Top Video Conferencing Buying Requirements For SMBs
1. Customer Training Resources
Vendors should provide you with some support resources to improve functionality, such as tutorials, demo videos, and FAQs. Some even have online user communities with archives where you can find insider tips and tricks. The key is to evaluate their knowledge base beforehand; that way, you know what you're getting into. For instance, their training center is extremely limited and the resources they do have are outdated, which is a major red flag.
2. Ease Of Use
All the training resources in the world won't help you if the tool is difficult to use, even if your team is experienced with video conference apps. As such, you need to find a platform that's intuitive and easy to navigate. You should also be able to customize settings based on personal preferences. For instance, you prefer that all the webcams show up on one screen instead of just focusing on the person who's speaking. So, how do you know which tool is best for your team and their tech skills? Take it for a test drive and invite employees to try the tool during your free trial to see how it performs.
3. Flexible Pricing
The most significant restriction that SMBs have versus larger organizations is limited budgets. You need a tool that doesn't cost a small fortune but still delivers all the essential features. First and foremost, it should have flexible pricing so that you can scale up or down. As an example, your current pricing plan supports up to 25 users but you're ready to expand the team and add another 50 partners to the payroll. Thus, you should be able to upgrade to a higher package that accommodates your needs, or downgrade if you need to cut costs, for that matter.
4. Mobile Accessibility
In the old days, you needed special video conferencing hardware to host remote meetings. Today, many video conferencing systems feature native apps, so your team can access the platform from anywhere in the world. That said, you should provide them with some basic tech requirements so that they get the most out of the session. For example, these are the recommended tech specs and browsers. Another thing to address is internet connectivity, as slow connections lead to pixelated images and lag.
5. Multi-Functional Features
Your video conferencing software needs to pack a big tech punch. Every feature should have multiple uses, such as screen sharing tools you can use to troubleshoot issues with the team and create real-time task walkthroughs. Above all, consider the value for money in terms of your use case and online training objectives.
Conclusion
SMBs can reap all the rewards of video conferencing apps, even if they're working with limited resources. In fact, these businesses typically have fewer limitations. For starters, you don't have to worry about max user caps, at least for the time being. Larger organizations need to find a video conference app that can handle 500 attendees. But the lowest pricing tier of 50 participants perfectly suits your needs, which means lower costs and more intimate employee gatherings. There's even a filter for SMBs in the online directory so that you can narrow the options and qualify vendors quickly.
Is there a cost-effective way to vet vendors and choose the best tool in your price range? Our eBook Video Conferencing Solutions For SMBs: How To Choose The Best System For Your Budget can help you find the best tool for your business!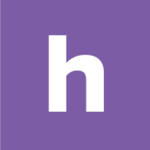 Homebase
Make work easier. Running a small business has never been harder. Homebase helps with free tools to track time and manage your team.