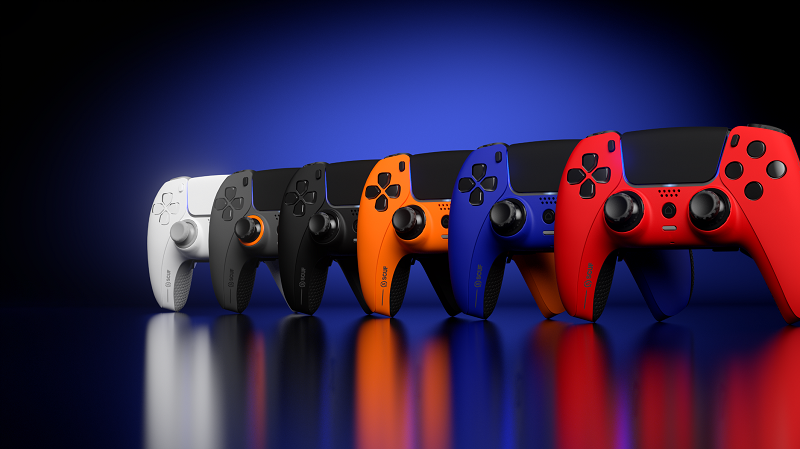 Third party controllers haven't always been a wise investment, especially if you trace their history back to early 2000s gaming days. Now however, the landscape has drastically changed. For many, they become their main choice of gamepad, and the PS5 just got three third-party controller options for players.
SCUF, makers of fine controllers since 2011 have announced three new controller models specifically designed for PS5. The SCUF Reflex, Reflex Pro, and the Reflex FPS.
According to SCUF each model will only be available in black at first, but more colourways will be made available soon.
PS5
Each controller will be jam-packed with features, though there are of course some differences between the three models. You can check out a complete list of features provided by SCUF in a press release here:
Four rear, remappable paddles that can be configured to 12 functions
Profile Switch allows you to save three remapping configurations for different games
Adaptive triggers, from the PS5 DualSense™ controller, changes force and tension to improve in-game immersion (Reflex and Reflex Pro only)
High-performance grip for advanced comfort and endurance (Reflex Pro and Reflex FPS only)
Instant triggers and bumpers alleviate pull distance for faster activations (Reflex FPS Only)
Wireless connectivity to play comfortably from a distance
Improved thumbstick design and material for more grip and durability
Interchangeable thumbstick options, including long, short, domed, and conclave, for optimized fit
Removable faceplate trim to swap colors and thumbsticks easier
Anti-friction rings for smoother, more controlled thumbstick movement
Mute your headset at the tap of a button
Built-in rechargeable battery, charged via USB Type-C
What's particularly interesting about these controllers, is the inclusion of adaptive triggers. While they're only used in two of the three models, it's still good to see a third party controller make implement this technology.
At the very least it's a sign that these features in the DualSense many feared would be wasted, may not be after all.
If you're looking to pick one of these controllers up, then you should be prepared for the cost. The Reflex begins at $199.99, the Reflex Pro goes up to $229.99 and the Reflex FPS starts at $259.99, with all prices in USD.
You can go grab one of them for yourself if you like, here.
Source – [SCUF Gaming]