Graeme Holloway has been hooked on snow since one fateful day in 1962 when two mates volunteered him to make a set of skis.
Mr Holloway, then an apprentice carpenter, didn't let the fact that he had never seen skis before stop him from crafting a set.
And so a lifelong passion was born.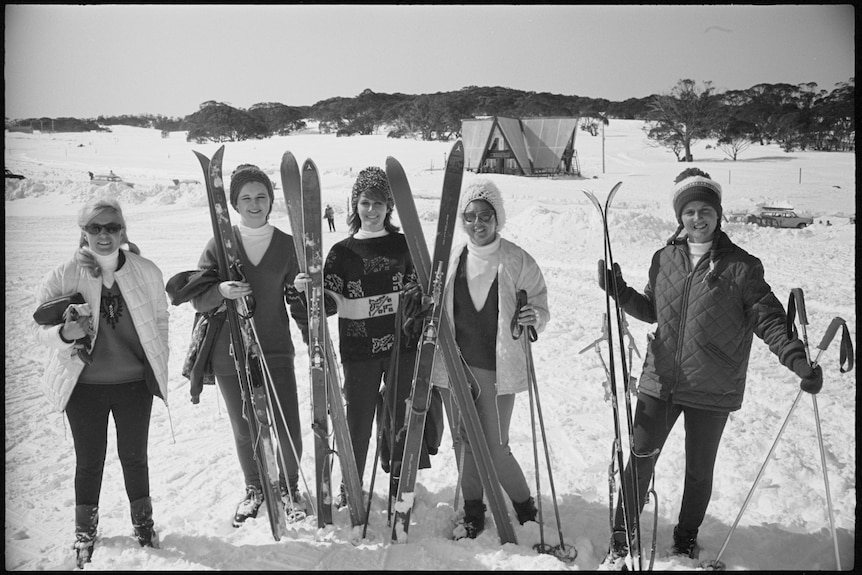 Now, as president of the Thredbo Alpine Museum, Mr Holloway said 1964 and 1968 were the biggest snow years across Australia's ski fields, including Tasmania.
The geographical clarification is important here because, when it comes to snow, "just down the road" can be drastically different and Australia's official snow records are pretty limited.
The longest Australian snow records have been collected by the Snowy Hydro Scheme at Spencers Creek, between Perisher Valley and Charlotte Pass, in New South Wales.
The snow depth has been consistently recorded at the location since 1954 and gives a long-term record of snowfall in the NSW Snowy Mountains.
The biggest snow year recorded was 1981, but that wasn't the case everywhere.
What brought on the big years?
According to Blair Trewin, senior climatologist and general history buff at the Bureau of Meteorology (BOM), these two biggest years at Spencers Creek in the NSW Snowys were the result of quite different climatic setups.
He puts 1964 down to strong westerly winds across southern Australia, making for a very wet winter right through the southern fringe of Australia.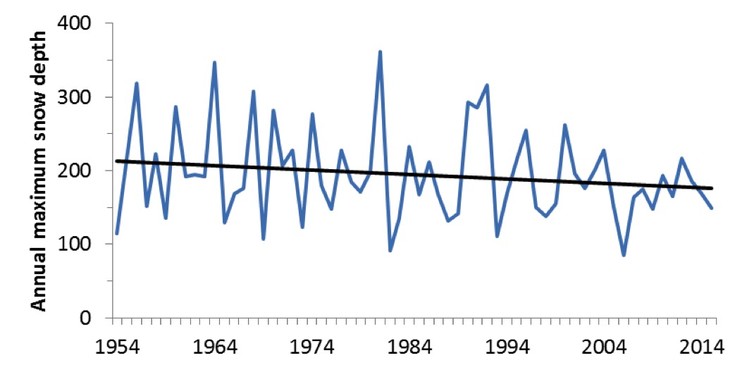 "The snow depth went up more than a metre in a week through very persistent snow lasting several days."
It was a bit different in 1981.
According to Dr Trewin, a series of cut-off lows impacted south-eastern Australia.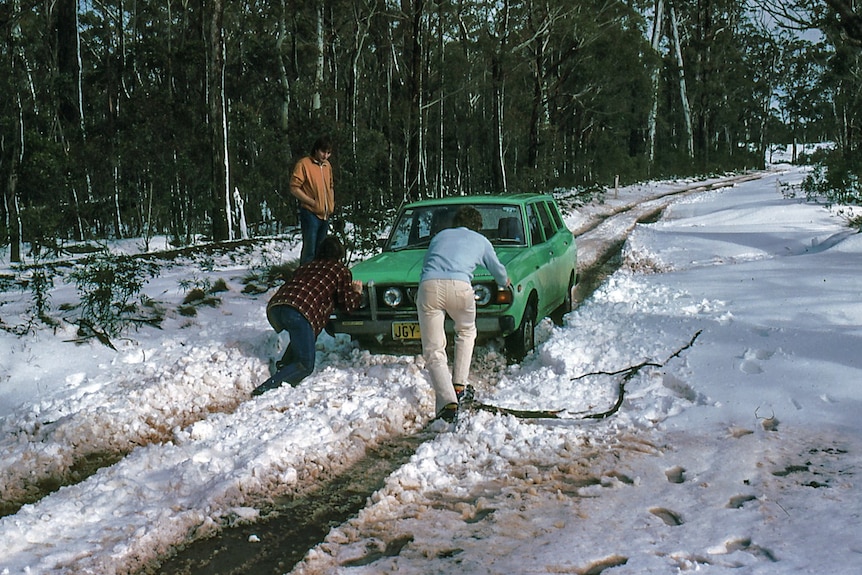 "[It] meant there was plenty of moisture," he said.
"Again, it was cold enough that there wasn't that much rain mixed in with that, which is a little bit unusual for cut-off low situations."
Which further emphasises the fickleness of snow.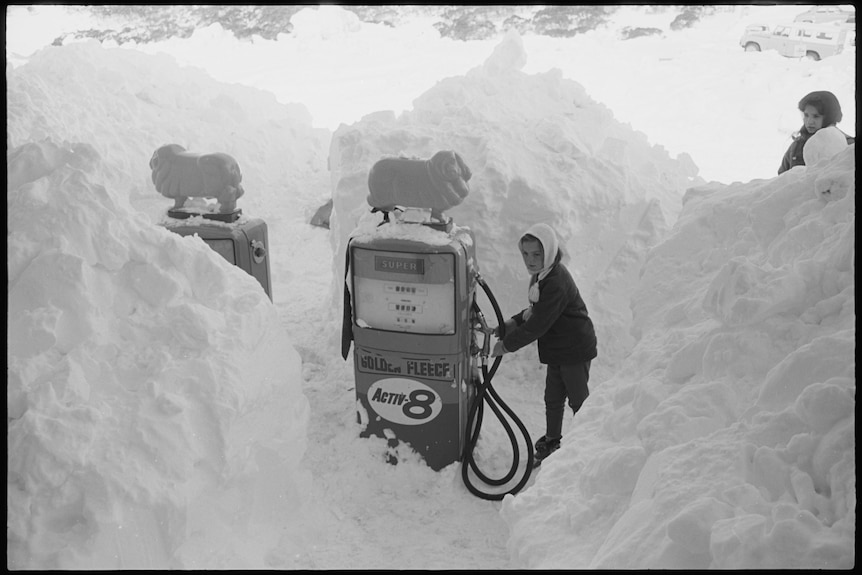 "There's a certain amount of randomness as to whether apparently favourable conditions do give you a big snow year," Dr Trewin said.
Dr Trewin cites 1988 as an example of a season that was looking good climatically but when it came to it — all they got was rain.
"I had the misfortune to be attempting to ski through one of the big rain events —1988 winter.
The longest season
Dr Trewin would also throw 1960 into the mix when talking big snow years, not because it has a particularly high snow depth, but because the snow managed to hang around for unusually long.
In 1960 there was snow on the ground all the way from April though to November.

But before you get your hopes up, snow sticking around that long is very rare.
"1960 is the only time since the records began that there's been a big dump of snow in April and it has stayed."
How much does natural snowfall matter?
According to Mr Holloway there are perks and perils of plentiful natural snow.
"From a skiing point of view — sensational. From a management point of view — sensational at the cash register but logistically a nightmare of having lifts snowed in," he rued.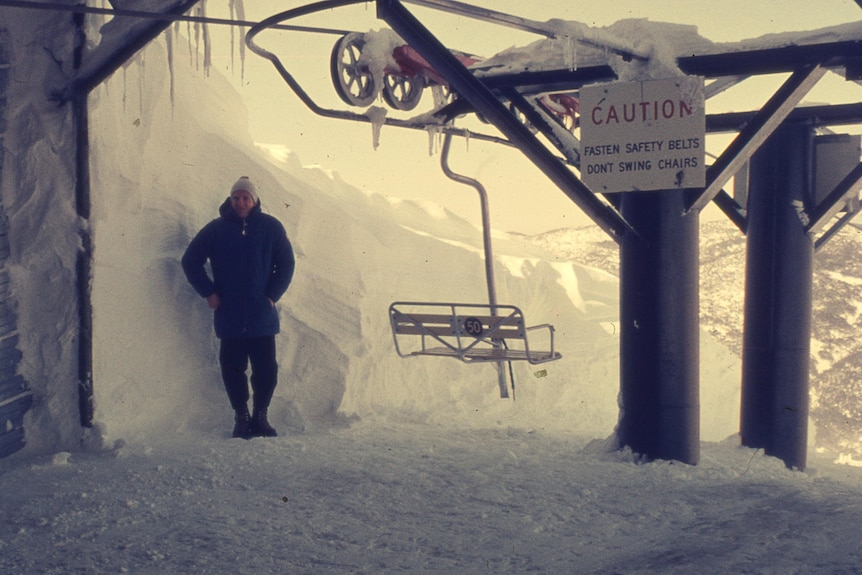 While he said old people like himself love to tell the tales of, 'Back in '64 and '68 it was this big,' today most seasons would be considered quite good because there was a massive amount of snowmaking.
"So the poor seasons that existed previously, the efficiency of snowmaking is rapidly improving all the time.
"Ski seasons are so much more reliable than in the past," the old snow buff said.