5 min read
Grim evidence of the pig cull currently underway on UK farms to cope with labour shortages has been submitted to Priti Patel as Cabinet ministers appear to have been split on whether to grant more visas for abattoir workers.
A dossier of images, including photographs of overcrowded pig sheds, and information about piglets having to be killed by farmers has been handed to the Home Secretary, as well as the Prime Minister Boris Johnson and Environment Secretary George Eustice by the National Pig Association.
The industry group say they need 5,000 visas for skilled meat processing workers and butchers to come from abroad to cope with shortages caused by Polish and Romanian workers returning home during the pandemic. Overall there are said to be 10,000 vacancies in the sector.
Rumours of a cabinet split over the situation come amid a number of statements made by ministers in recent days accusing industry of "whingeing" having had it "too easy" with cheap overseas labour, as the country has been hit with supply chain shortages at petrol stations and supermarkets.
The NPA said they had been asked by the government to show various departments what the impact of the labour shortage was having on the ground for the pig industry.
Without relaxing the rules on visas they have said more pigs will have to be killed as it is not cost effective for farmers and meat processors keep animals alive if there is no ability for them to be butchered for meat products. With animals not moving on to abattoirs there is also overcrowding on farms, with piglets and sows most likely to be killed first.
Charlie Dewhirst, policy adviser at the National Pig Association, said: "We don't want to get into an ideological row, we are where we are.
"Defra are very sympathetic but for the past 24 hours but I think there's been a lack of empathy elsewhere. There's elements of ideology verses logic in this. We're just asking for a temporary solution. That's within the Home Office brief and Defra don't pull the levers, but the Home Office may view it as a slippery slope [on immigration] but they did offer a solution for the poultry sector.
"I've seen the pictures from farmers today, some of them are at the tipping point, they have run out of space to house pigs. Touch wood we don't reach the stage of burning pires."
The Home Secretary is understood to have doubled down on her stance against relaxing visa rules for the pig industry and the Prime Minister said reaching for the lever of "uncontrolled immigration" was not the answer. However, Environment Secretary Eustice is understood to have fought hard for the sector in recent weeks to get the labour force they need temporarily from overseas.
Eustice has not called for visas publicly for the pig industry, and said on Monday he did not believe they were part of the solution to remedy labour shortages. Existing routes of the shortage occupation list and skills list should be able to fill vacancies, he said during party conference.
However, it is understood behind the scenes that Eustice has been understanding and sympathetic about the plight of farmers and processors and wants to take a practical approach when labour shortages emerge. Despite being a Brexiteer, he is said to have a pragmatic attitude regarding overseas labour if it fills an immediate shortage and said today at conference that seasonal workers are likely to be needed every year.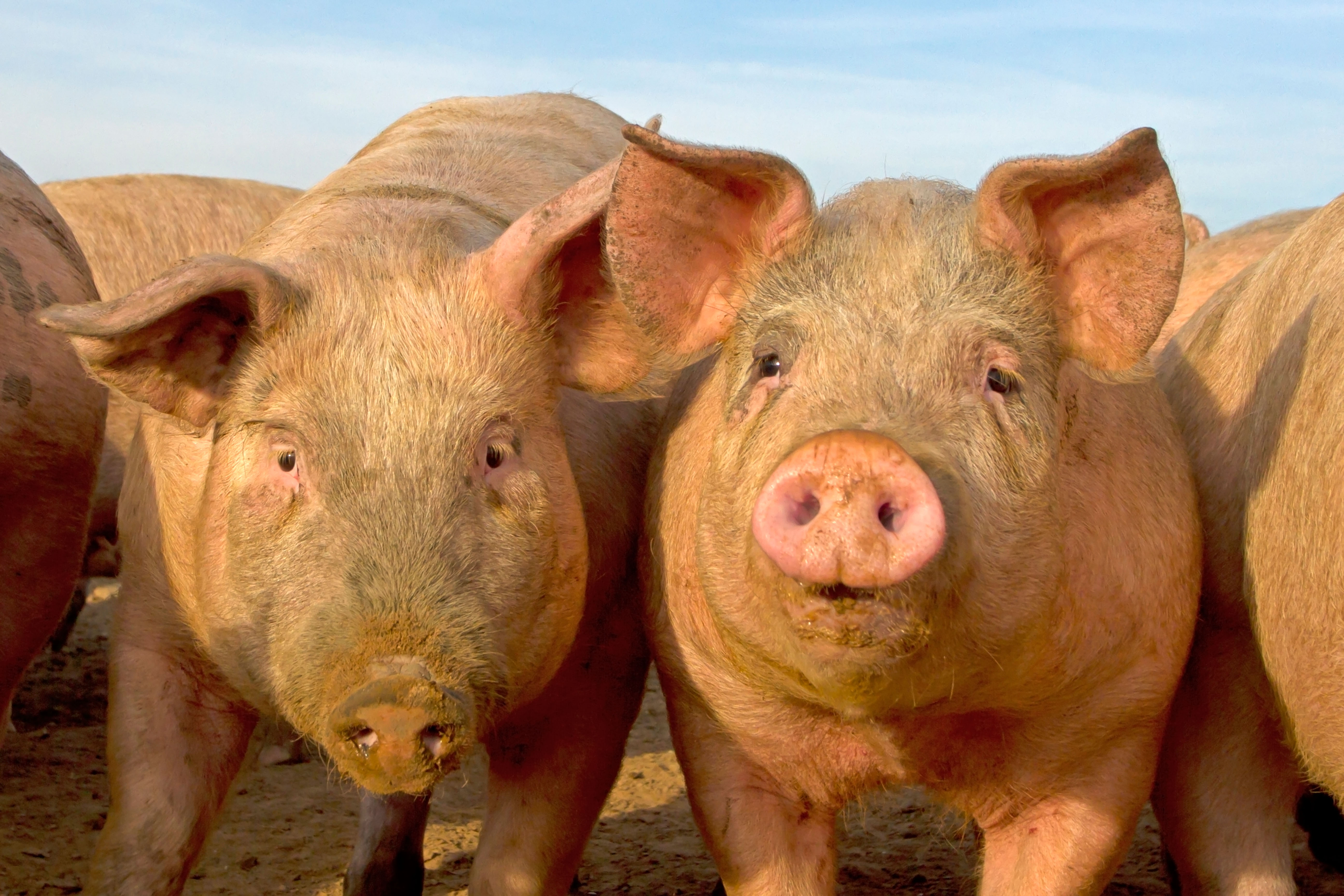 One government minister said a difference of opinion between him and the Home Office on relaxing immigration rules for specific sectors was known.
A government source said that the solution to labour shortages for the pig industry could be met through the existing skilled shortage occupation list, and the industry should have made contingency plans for the shortage of butchers, which was a problem looming several months ago.
Suggestions that the skilled route requires a high level of English and is therefore putting people off from applying was also dismissed by the source.
"They can come under the skilled worker route. They knew this was coming down the track six months ago and said what are we going to do and they need to focus on training up British people and for the jobs to be renumerated properly. The answer cannot be more immigration.
"It's being said everyone has to have a high level of English to come here, they don't. They don't need to be Shakespeare or have the ability to write a thesis on butchery. They need an equivalent of a G at GCSE."
The National Pig Association said up to 150,000 pigs are under threat of being killed prematurely unless more staff arrive from overseas immediately.
They believe a decision on this from the Home Office may still be "in the balance" and were asked to sent information to the government departments and have sought a joint meeting with immigration minister Kevin Foster to the NFU. The NPA have said the impact on farmers who have to kill animals they have reared on their own land and without the facilities of an abbotoir can also be a difficult process for them to go through.
Earlier this year Eustice and Alistair Jack, the Scotland Secretary, pushed for the government to increase the annual 30,000 quota for temporary work permmits on offer for foreign fruit and vegetable pickers, according to The Times. Both of the ministers briefs are at the sharp end of conversations around solving labour shortages and industry bodies make regular appeals to them for their support.
Boris Johnson said earlier this week that businesses had been able to "mainline low cost migration for a long time" and his focus was on moving to a high wage economy. One minister told the Financial Times that businesses had had it too easy with "cheap foreign labour".
PoliticsHome Newsletters
PoliticsHome provides the most comprehensive coverage of UK politics anywhere on the web, offering high quality original reporting and analysis: Subscribe