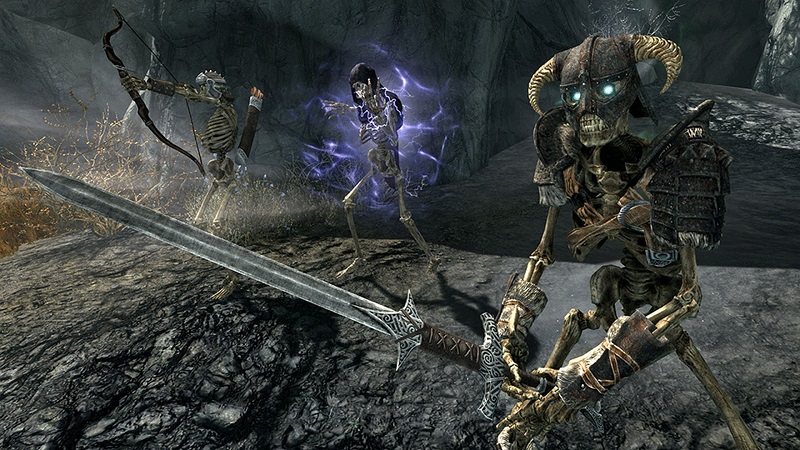 Bethesda has finally revealed the price of their upcoming release, The Elder Scrolls V: Skyrim Anniversary Edition, which is set to be the most complete version of Skyrim yet for players to jump into yet, along with how much it'll cost if you've already got the Special Edition on PS4 and just need to upgrade.
Firstly, the cost of the full game will be $49.99 / £47.99, while the cost for upgrading from the Special Edition to the Anniversary Edition will be $19.99 / £15.99.
Understanding that this is Skyrim and it is a very good, widely popular and important game, it could be possible that the reason Bethesda held off from admitting the price for so long, was that they were concerned what reception would be from asking players to pay almost the full cost of a AAA developed game today for a game that released a decade ago.
Thankfully that's where the fee's end, and if you purchase the Anniversary Edition on PS4 and later wish to play it on PS5, you'll get a free upgrade so you're playing the proper version of the game for the console you own.
Source – [IGN]