5 min read
Four months on from the horrific murder of Conservative MP Sir David Amess, who was stabbed to death while holding a weekly MP's surgery in his constituency in October, the issue of safety for politicians was brought back into sharp focus this week.
On Monday, Labour leader Keir Starmer and shadow foreign secretary David Lammy were accosted by a mob of anti-vaccine protesters outside parliament, some of whom repeated false claims made by Prime Minister Boris Johnson over Starmer's role in the case against paedophile Jimmy Savile.
"It felt threatening. There was violence. There was pushing. There was shoving," Lammy later told PoliticsHome. 
But MPs have complained that progress has stalled on improving protection for parliamentarians, after home secretary Priti Patel announced a review by police forces of MPs' security arrangements in the wake of Amess' death.
Patel promised to "provide updates in due course," but so far, none have been forthcoming.
James Sunderland, a Conservative MP who welcomed the safety review, told PoliticsHome "that trail has run cold," and bemoaned the fact that Patel has not offered any update to the House of Commons, and the home office has not published anything on the matter since their initial response. 
Sunderland said he would like to see a "combination of governance and practical measures", including training for MPs on how to stay safe in their constituencies, as well as better coordination with the police and security services.
A source close to Patel said changes had been made in the immediate aftermath of Amess' death, such as increasing the protection available to MPs at their constituency surgeries.
They said there was also work ongoing "which could lead to bigger changes", but they were unable to confirm further detail. 
Two MPs blamed the delay in progress to prevent another attack at a constituency surgery – Amess' killing being the second in little more than five years after Labour MP Jo Cox was murdered in similar circumstances in 2016 – on a conflation of the issue of MPs' physical safety, and a rise in online abuse against those who work in politics.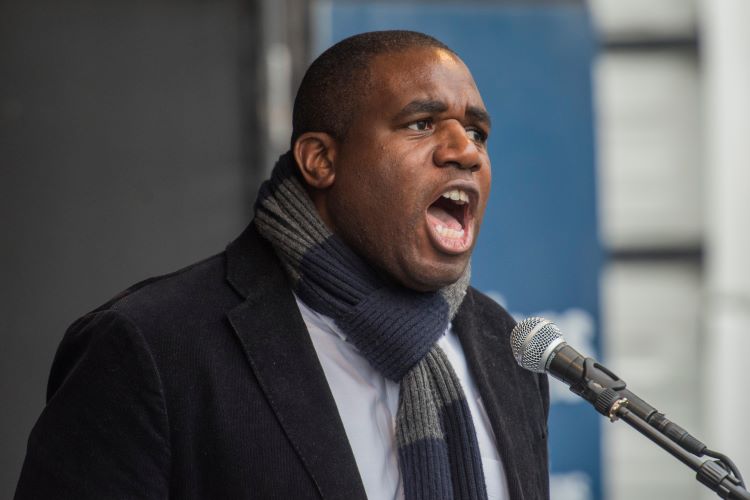 The National Police Chiefs' Council has promised to work with the Parliamentary Liaison and Investigations Team, to improve conditions for MPs, alongside Speaker of the Commons Sir Lindsay Hoyle who has also pledged to tackle the issue. 
A spokesperson for Hoyle confirmed this week that there are currently no updates to announce on safety, but Labour MP Kim Leadbeater, Jo Cox's sister, told PoliticsHome she had been pleased with ongoing work by the parliamentary authorities and the Speaker's office to improve things.
Starmer and Lammy were not the first politicians to face threats from demonstrators in recent months. Michael Gove was harangued as he walked down Whitehall, and the BBC journalist Nick Watt was forced to take refuge in Downing Street after being surrounded by angry protesters.
Police data has shown a huge rise in the number of harassment and stalking incidents against politicians and their staff over the last two years, while more than 60% of MPs who responded to a BBC survey in 2019 said they had contacted the police about threats received in the previous year, prompting concern that many may be put off entering public life. 
Conservative former minister Tobias Ellwood said that while MPs must still be accessible and approachable to the public, they must also be "mindful they can be a very easy target".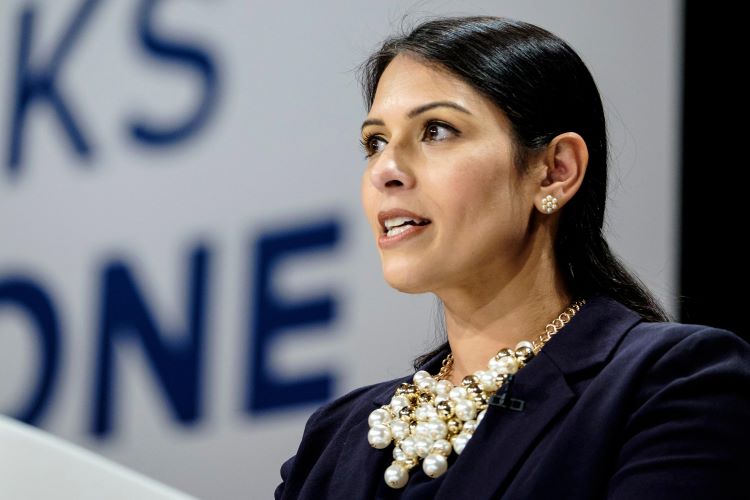 "There are security concerns that need to be addressed and very sadly, we've learned that the hard way as we live in a very fraught and dangerous, dangerous world," he said. 
In 2017, ex-defence minister Ellwood attempted to save the life of PC Keith Palmer, a police officer working on the parliamentary estate who was killed in a terrorist attack on Westminster. 
"I would just encourage the Home Secretary to complete her review as soon as possible," he continued. 
"The long-term consequence of this is that good people might be prevented from stepping forward into public life if they felt there were safety concerns. 
"Clearly that will lead to the competence of government being reduced. We want to encourage the best to step forward into public service but they will only do so if they know that it's a safe environment to operate in."
Mayor of London Sadiq Khan said that following Monday's incident, it was likely Starmer and Lammy would have had conversations with their families about whether it's worth "carrying on" in politics given the abuse they receive.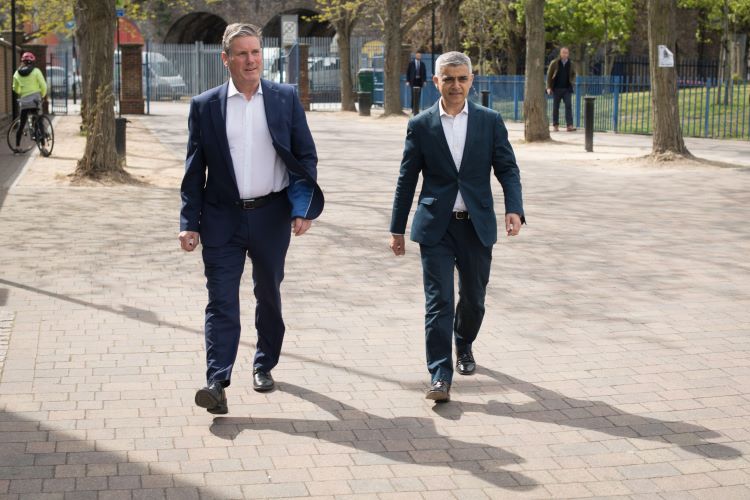 "When my wife and kids see some of the stuff I put up with, and they see it on social media because I try not to talk about it, they get really upset," he told LBC. 
"They get scared. The question they ask me, and I know Keir and David's families ask them this: 'is it worth it?'."
A spokesperson for the home secretary said that Patel has spoken with the House authorities and the police and security services "to make sure measures are in place to ensure security for MPs so they can continue with their jobs".
"The Home Office, Police and Parliamentary Security Department work together to ensure that those who need protective security are provided with it," they said. 
"MPs' security is the responsibility of the Parliamentary Security Department whilst on the Parliamentary Estate and the local Police forces whilst in their constituencies."
The spokesperson added that protective security is "resource-intensive and intrusive into people's lives", and therefore it is only appropriate for MPs to receive it when it is "proportionate to the threat and risk an individual faces".
Additional reporting by John Johnston and Eleanor Langford 
PoliticsHome Newsletters
PoliticsHome provides the most comprehensive coverage of UK politics anywhere on the web, offering high quality original reporting and analysis: Subscribe