This entire month and the months leading up to Sunday have been special in the world of professional wrestling. After all, it is the final farewell of professional wrestling's most celebrated, respected and feared personality – The Undertaker.
For thirty long years, The Undertaker never broke character. But now, over the past few months, he has appeared in many interviews, podcasts and what not.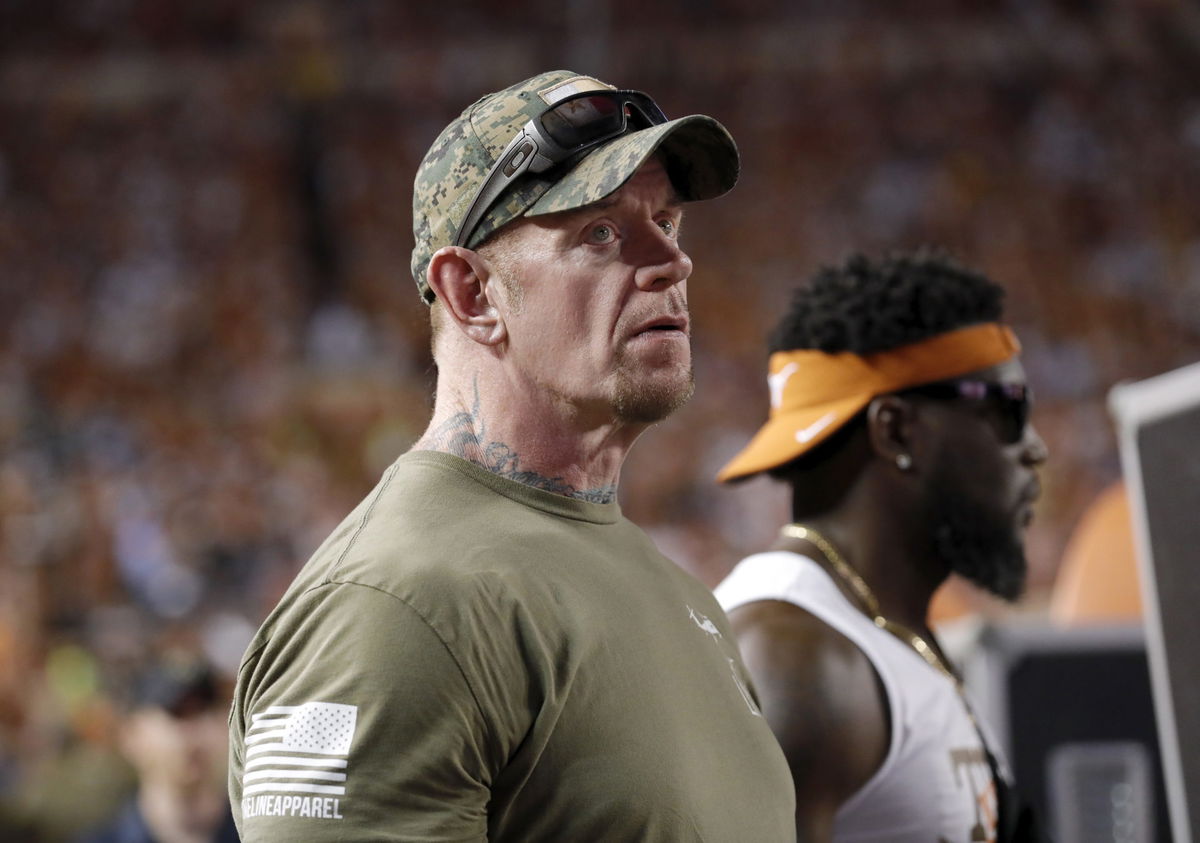 The Undertaker gets candid with Stone Cold!
WWE recently shared an excerpt from Stone Cold Steve Austin's upcoming Broken Skull Sessions: One More Round episode, featuring The Undertaker.
In the video, Stone Cold Steve Austin reminds and asks 'The Deadman' about the story of a white-knuckle car ride he shared with WWE Hall of Famer, The Godfather. The Undertaker instantly got animated and hot, unlike ever seen before narrating the story.
The story is from 1988-89 when The Undertaker was working in the Memphis Territory. As he narrates, he, The Godfather, Tony Anthony aka Dirty White Boy and Tony's girlfriend Kim aka Dirty White Girl went to the Mid-South Coliseum in Memphis from Nashville in The Godfather's car only to find out the show was canceled due to an oncoming snow storm.
Upon knowing of the cancellation, the four drove back to Nashville, 205 miles from where they were in the middle of a storm. The Undertaker took it upon himself to ride in the low temperature and heavy snows. He also mentions how difficult it was to drive in those conditions. He never went past 5-10 mph on the entire route, as he could see cars literally sliding into the ditch.
The Story just gets started!
The story got even more exciting now. After driving for six hours straight in the freezing temperatures and snow-clad roads, Dirty White Girl had to use the restroom. The group stopped in the middle of the road, about 60 miles away from Nashville, for Dirty White Girl to get done.
As she got back, The Godfather insisted on driving into the city himself, something The Undertaker wasn't too happy about.
He mentions how they both got into a heated conversation, where it got to the point of a fist fight, and then The Godfather ultimately took over the wheel by saying, "It's my car!"
What happened next is even more hilarious as The Undertaker narrates it! Not even 10 feet into driving, The Godfather's car slid down the road and fell into a ditch! In The Undertaker's words, the car was "teetering in the ditch."
Although everyone in the car walked out unharmed, The Undertaker's comments in the end truly showed how hot he gets even now thinking of the incident with The Godfather. He said, "To this day, that story comes up and I instantly get hot. Cause I put all that time in, he [Godfather] wants to come in take up all the glory in the end, bring us in and put us in a ditch in 10 feet."