15 min read
There's no such thing as a quiet year in politics, but even by Westminster's high bar for chaos and calamity, 2021 was no normal 12 months.
This year MPs across the political spectrum have faced ongoing battles with Covid, Brexit, recovering the economy and tackling immigration before they've even begun to tackle what "levelling up" means and how to deliver it.
Almost every one of Westminster's power players seemed to suffer some form of setback – be it a policy failure, scandal, a poor media performance or incorrect judgement of the national mood.  
But many others are ending the year in a significantly stronger position than where they started it.
Here's PoliticsHome's roundup of the Westminster winners and losers of 2021…
Winners 
Rishi Sunak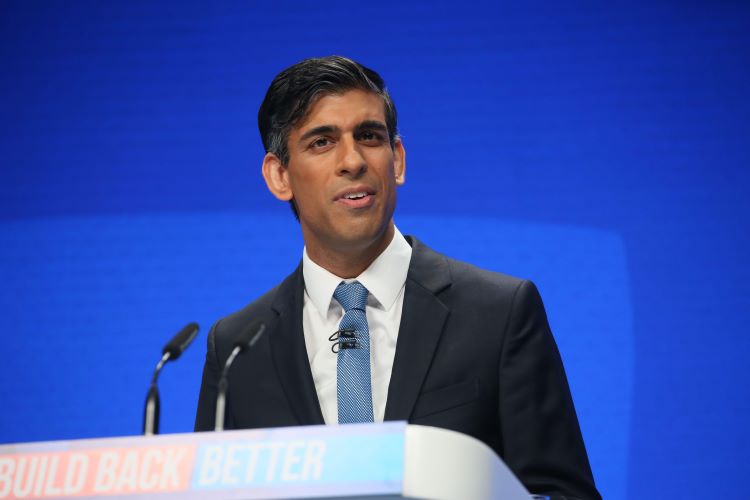 The chancellor of the exchequer has his critics on the opposition benches, but thanks to the success of the furlough scheme, he has largely been credited with saving the jobs and livelihoods of tens and thousands of employees and businesses.
Sunak has assembled an impressive team in No.11, established a strong personal brand and is viewed by many in the Conservative party – himself, allegedly, included – as a potential future leader and Prime Minister, a fact that has even fuelled rumours of tensions between him and his boss.
Sunak's autumn budget, delivered in October, was generally well received, even with the controversial rise to national insurance, a move at odds with the 2019 Tory manifesto pledge not to raise taxes. 
"We need to fix our public finances," Sunak said during his warmly-received Conference speech in October, which he used to justify the tax rise over further borrowing. 
"Anyone who tells you that you can borrow more today, and tomorrow will simply sort itself out just doesn't care about the future," he continued. 
"Yes, I want tax cuts. But in order to do that, our public finances must be put back on a sustainable footing."
A host of levelling up spending commitments were welcomed by cross-party MPs, regional politicians and industry, and while Northern rail plans were ultimately watered down, Sunak managed to avoid taking the flak for it. 
The treasury mostly deflected mounting criticism, often from within their own party, of the end of the Universal Credit uplift with a cut to the universal credit taper rate, even though recipients would still be left worse off. 
With Boris Johnson ending the year with personal approval ratings at an all-time low and a looser grip than ever on his party, Sunak will be gearing up for the possibility of a leadership challenge in 2022. But will criticism over his trip to California, where he reportedly met with private healthcare bosses while the Omicron crisis was unfolding back in the UK, dent his otherwise unscathed public image?
Nadhim Zahawi 
Zahawi's performance as minister for Covid vaccine deployment impressed MPs across the Commons in the first three quarters of 2021. The MP for Stratford-Upon-Avon was largely credited with the success of the initial phases of Britain's vaccine rollout and like Sunak, has been touted as a potential future leader of the Conservative Party.
There was little surprise that in September's cabinet reshuffle Zahawi was promoted to the position of education secretary. Having previously worked as a minister for children and families in the department for education, Zahawi was primed for the role.
Zahawi, who is popular among his colleagues, has consistently performed well in Conservative membership approval polling.
How he handles steering schools through the next difficult phase of the pandemic with Omicron threatening to close schools again this winter, could significantly add to or diminish his current strong standing.
Rachel Reeves
After being promoted to the role of Labour's shadow chancellor after Keir Starmer's reshuffle in May (and hanging onto the job when he shuffled again in November), Reeves has impressed MPs across the Commons with her economic expertise and performance at the dispatch box.
The former economist delivered a skillful last minute response to Sunak's Autumn budget when Starmer was forced into Covid isolation, and is well respected amongst the Labour leadership, parliamentary party and business industry bodies.
Throughout the year the MP for Leeds West has managed to steer clear of major controversy in the warring Labour party, and is viewed by MPs on the opposite benches as one of Labour's most competent performers.  
Liz Truss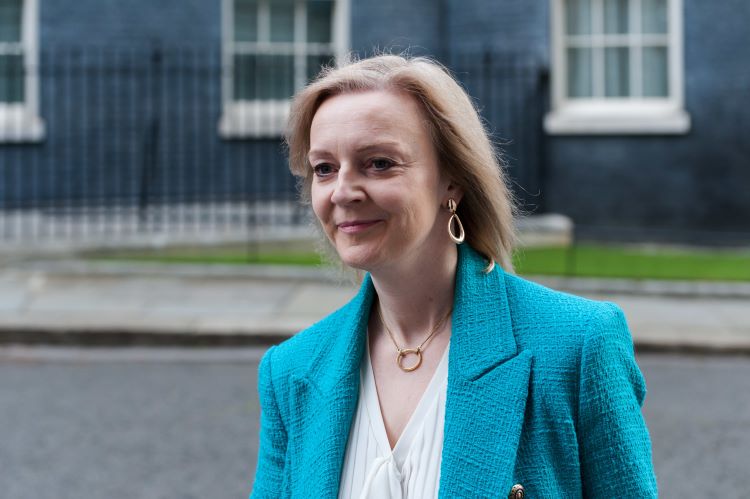 Liz Truss won substantial support from her party during her stint as Britain's trade secretary in the first three quarters of the year.
Truss had the difficult task of securing Britain's post-Brexit trade deals, but received significant praise from her party in October for achieving a free trade agreement with Japan and a free trade agreement in principle with New Zealand. 
In September's Cabinet reshuffle, Truss was promoted to foreign secretary where she has begun to set out personal vision for the UK's future international relations. The demotion of Truss's predecessor Dominic Raab, believed to be as a result of his chaotic handling of the Afghanistan crisis was key to the Norfolk MP being rewarded with a great office of state. 
Truss's cabinet promotion makes her the first female Conservative to hold the title of foreign secretary. 
In December, the Prime Minister announced that on top of her roles as foreign secretary and minister for women and equalities, Truss would replace Lord Frost as Britain's lead overseeing the UK's post-Brexit relationship with the EU, including negotiating the Northern Irish protocol. The latest edition to Truss's portfolio of responsibilities will be a testing ground for the MP as a potential future party leader. Backbenchers will closely monitor how much Truss is willing to compromise with the EU on the Northern Ireland protocol, and the extent to which she plays hardball, in line with the wishes of the party's powerful Brexiteer wing. 
Truss is incredibly popular with the Conservative party membership, consistently ranking above popular and high level ministers in ConservativeHome polling of party members' satsfaction with cabinet members. At the end of November Truss received a net satisfaction rating of +82.3, making her the most popular cabinet member among Tory party members.
Alongside Sunak she is seen as one of Boris Johnson's most likely successors as Tory leader and Prime Minister. This position looks all the more plausible after Truss emerged as one of Johnson's key Cabinet opponents on how far any new Covid restrictions to tackle the Omicron variant, an issue that could be the final straw in triggering a vote of no confidence in the Prime Minister. 
Sajid Javid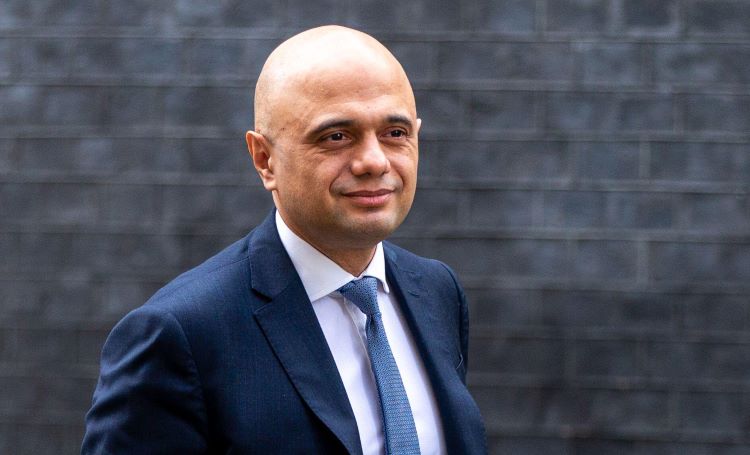 When Matt Hancock resigned from the position of health secretary in disgrace over breaking his own Covid rules while having an affair, Sajid Javid was asked to return to the front benches and step into the role. 
Taking on the health brief in the middle of a pandemic is no easy task, and the MP for Bromsgrove has faced steering the country through some crucial moments. 
A month after being appointed to his role, Javid was tasked with managing Britain's roadmap out of lockdown and overseeing the continuation of the UK's vaccine rollout, which in July had an aim of vaccinating all adults aged 18 and over by the end of the month.
Under his leadership, three in four UK adults received two doses of a Covid vaccine by August, the timing of which was viewed widely as a success by the public. In the same month the health secretary also secured a contract for 35 million more doses of the Pfizer vaccine, which will be delivered next year to "future-proof the country" from Covid. 
The next few weeks will be a challenge for Javid as he faces managing the rollout of the government's Covid booster campaign and tackling the threat of the Omicron variant. On 13 December the Prime Minister announced a target of having offered all adults aged 18 and over a Covid booster jab the end of the year.
To achieve the goal the NHS would have to administer vaccines at a rate of one million per day until January 1. By 21 December, more than 28 million adults had received a third jab, and on 18 December the NHS hit the one million vaccine target for the first time. 
Next year could be make or break for the health secretary as he works to balance rising Covid case numbers as a result of the new Omicron variant, with forceful pushback against implementing further restrictions from Conservative MPs.
Javid also faces the challenge of managing the ever-growing NHS routine treatment backlog, which as of late December, has six million people waiting for delayed treatment. No timeline for clearing the backlog has been established yet and the health secretary has said that waiting lists will still "go up before it comes down" due to the pressures of the pandemic. 
Wes Streeting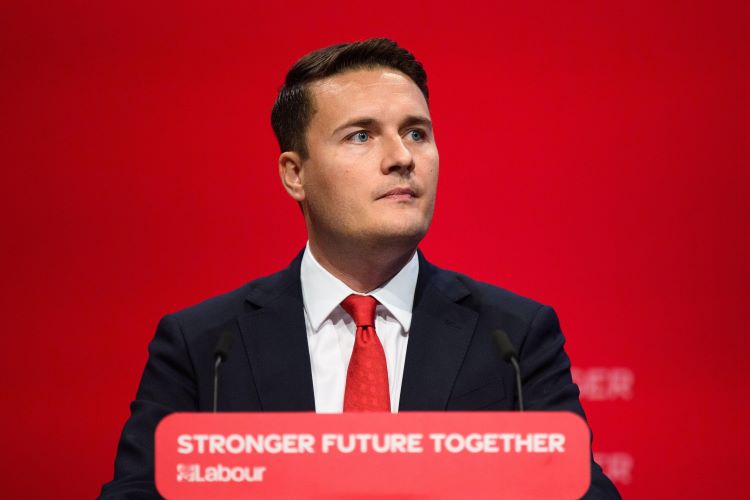 The MP for Ilford South has had an excellent 2021, which in November saw him promoted from shadow minister for child poverty to the top spot of shadow health secretary.
First elected in 2015, Streeting has long been viewed as a rising star in the Labour Party. As a strong media performer situated in the moderate wing of the party, the former president of the National Union of Studnets was primed for promotion.
In May Streeting was diagnosed with kidney cancer. The MP took time out from parliament to receive NHS treatment, including having one of his kidneys removed. Two months later the shadow health secretary confirmed he was "back at work, fighting fit and cancer-free". 
A lot now rests on how he balances supporting and challenging Javid through the next phase of the pandemic.  
Losers
Matt Hancock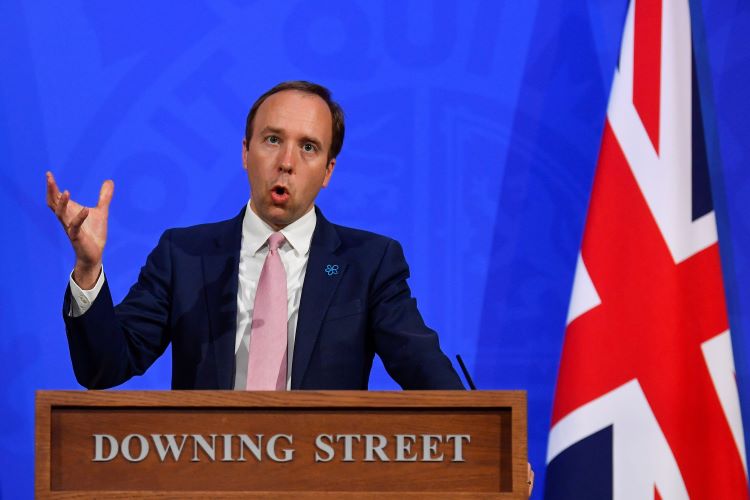 The former health secretary has probably suffered one of the steepest falls this year. 
During January's lockdown the UK surpassed 100,000 Covid related deaths under Hancock's watch.
When former advisor to the Prime Minister, Dominic Cummings, gave evidence on the government's handling of the pandemic to the Commons health select committee in May, he claimed that Hancock should have been sacked by Johnson for "at least 15 to 20 things – including lying to everybody on multiple occasions". 
The West Suffolk MP has faced continued scrutiny over his handling of PPE procurement, after it emerged that multiple government supplier contracts were awarded to individuals with close ties to the Conservative party. In November 2020 it was revealed that an aquaintance of Hancock, who formerly owned a pub close to the MP's constituency, was contracted by government to supply the NHS with tens of millions of phials for Covid testing. 
But it was when The Sun published pictures of the MP engaged in a tryst in his ministerial office with his aide, Gina Coladangelo, that things really went downhill for him. The affair took place at a time when indoor mixing was prohibited and exposed Hancock breaking the rules he had himself made. 
Two days later, he resigned in disgrace.
After a few months keeping a low profile on the backbenches, in October the former health secretary was offered a role assisting the UN with Africa's economic recovery from the pandemic. The job was withdrawn just four days later after the UN announced that its rules forbade MPs from taking up that specific position, but not before Hancock had publicly announced the appointment and updated his LinkedIn profile. 
In December news emerged that Hancock has been plotting a political comeback and even has his eye on future Conservative party leadership opportunities. However, exclusive polling for PoliticsHome, conducted by Redfield & Wilton Strategies, has shown that less than one fifth of people would support the Suffolk MP returning to a cabinet position.
Owen Paterson 
Paterson's 24 year political career ended abruptly in November after parliament's sleaze watchdog found the former MP guilty of breaching Commons lobbying rules.
Kathryn Stone, the parliamentary commissioner for standards, recommended a 30-day suspension from the Commons for Patterson, a move that catalysed a whirlwind three weeks of sleaze allegations against the Conservative Party. 
The prospect of the former MP being suspended from the Commons was briefly overturned when the government passed a controversial amendment designed to save his career and ditch the independent watchdog responsible for regulating them. 
However, the move triggered an angry backlash from dozens of Tory MPs and led to widespread allegations of corruption, leading the government to scrap the plan altogether and Paterson to resign from his role.
In December's North Shropshire by-election, Paterson's former seat turned yellow, as Liberal Democrat Helen Morgan overturned a Conservative majority of almost 23,000. Lib Dem leader Ed Davey cited the public being "fed up with Boris Johnson and his failure to provide leadership throughout the pandemic" as the primary reason behind Morgan's victory. 
Gavin Williamson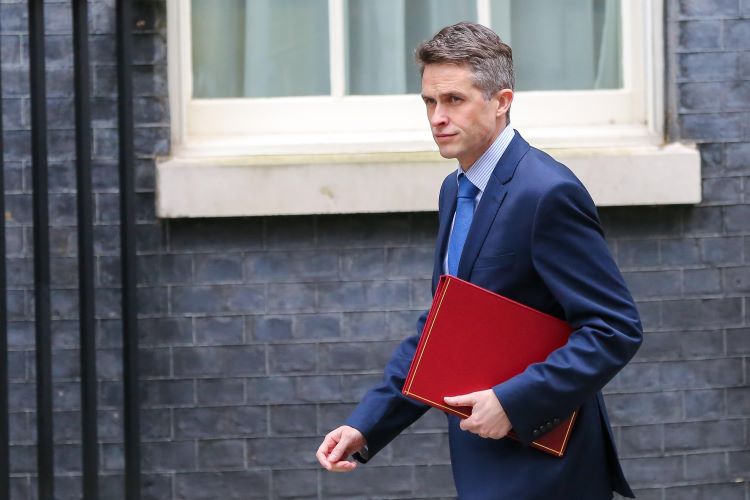 The former education secretary ended 2021 on a low note after being banished to the backbenches by Johsnon during the September reshuffle.
The demotion was the result of a series of set-backs for Williamson, including his management of A-level and GCSE students during the pandemic, as well the enforced closure and reopening of schools across the country.
After being sent to the backbenches Williamson continued to attract criticism. In December the Mirror revealed that the MP hosted a "drinks and canapes" party in the department for education café while such gatherings were banned in London under tier two covid regulations.  
Allegra Stratton
The first bump in the road for Allegra Stratton's career came in April, when the former journalist's role as Downing Street press secretary was scrapped before it even formally began.
Stratton was due to present daily briefings from a room in Number 9 Downing Street, which government spent £2.6 million refurbishing. But the televised strategy was quickly abandoned, and Stratton was instead given the position of COP26 spokesperson.
Stratton's Westminster career came to an abrupt and brutal end in December after video footage was leaked to ITV of the No.10 aide making light of an alleged Christmas party, believed to have taken place in Downing Street while London was under severe lockdown restrictions.
Stratton offered her "profound apologies" for the remarks, which were published by ITV News. However, the day after they were revealed she announced her resignation, saying said she understood the "anger and frustration" people feel about the alleged event.
Boris Johnson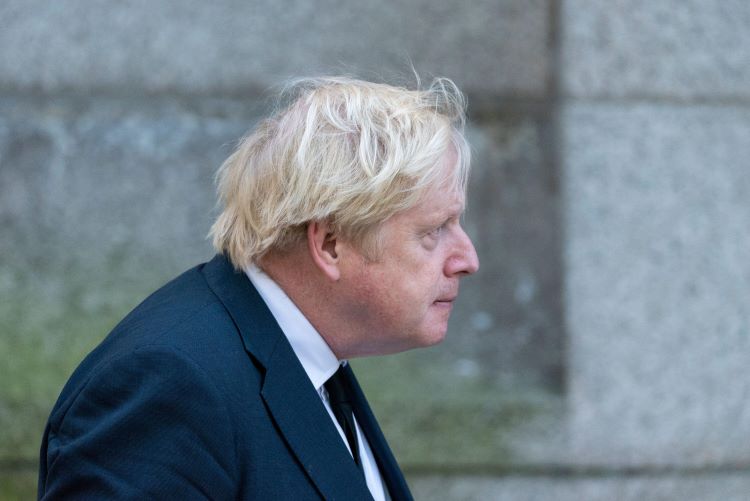 The Prime Minister was riding high as recently as October when he received a rockstar's reception at the Conservative Party conference in Manchester. 
When Johnson's headline address at the event finally arrived on its last day, he kept proceedings light on policy, but his supporters were delighted. Party members and MPs alike hailed the Prime Minister as a hero of their party. 
However, less than two months later things started to go south for Johnson very quickly. 
The Prime Minister's decision to support dissolving parliament's standards committee in response to its recommendation to suspend Owen Paterson from the Commons triggered widespread public outrage. Tory MPs personally opposed to the move were similarly vocal about their discontents with Johnson's handling of the affair.
Throughout November almost every day a new sleaze allegation against a Conservative MP emerged, catalysing a drop in the party's popularity in the polls.
Amid public outcry and fierce criticism from opposition MPs, Johnson was forced into an embarrassing U-turn on his management of sleaze. The Leadsom amendment, which was used by Conservative MPs to overrule Paterson's suspension and rip up parliament's standards committee, was overturned on Johnson's orders.
But the sleaze scandal was just the beginning of the Prime Minister's 2021 downfall.
In December, the advent of the Omicron variant and its handling by government caused Johnson to lose more public and political support than ever before in his time as Prime Minister.
In mid-December Johnson suffered his biggest rebellion yet when more than 100 Tory MPs rebelled to vote against the implementation of certain "plan B" Covid regulations, namely the implementation of vaccine certification checks at nightclubs and large events. Discussion of a leadership challenge in light of the rebellion began to take hold, while an emboldened Keir Starmer described Johnson as "too weak to discharge the basic functions of government".
The imposition of Plan B Covid regulations, though supported by Labour, triggered outrage from the hospitality industry, which complained it lacked sufficient financial support in the face of mass cancellations resulting from government rhetoric on the Omicron variant. Sunak later announced a £1 billion support package for hospitality and leisure businesses.
Public uncertainty over if and when Covid regulations further to Plan B would be announced contributed to further plummeting poll ratings for the Prime Minister and his party. A 21 December survey conducted by Redfield & Wilton Strategies gave the PM a net approval rating of -29%. At the same time the Conservative Party faced its lowest poll ratings since Johnson was elected, with Redfield & Wilton Strategies placing Labour eight points ahead of the party.  
Amid disastrous polling, the loss of North Shropshire to the Liberal Democrats and the resignation of Brexit minister Lord Frost, Johnson loyalists fear the Prime Minister has lost control of his party. Senior backbenchers deeply unhappy with Johnson have warned the Prime Minister he has until May local elections to "sort his house out" or otherwise face being ousted. There are no shortages of contenders waiting eagerly in the wings for if and when that happens. 
Early 2022 will be make or break for the Prime Minister. With the Omicron variant threatening to overwhelm the NHS and disgruntled backbenchers ready and waiting to make a move on Johnson should further Covid restrictions be imposed, the new year may prove to be the most challenging period of the Prime Minister's career. Time will tell whether he survives it. 
PoliticsHome Newsletters
PoliticsHome provides the most comprehensive coverage of UK politics anywhere on the web, offering high quality original reporting and analysis: Subscribe