During a recent trip to an elementary school, the WeAreTeachers staff saw some amazing handcrafted signs made by students. These posters had encouraging and thoughtful messages cut into strips along the bottom, along with the note "TAKE ONE!"
We knew we wanted to recreate this clever idea. So here are the four posters we made: Free Positive Thoughts, Free Compliments, Free Kindness Messages, and Free Jokes.
These posters are easily editable by opening them in Adobe Acrobat Reader. Craft your own messages or get your students involved! Plus, there's a color-your-own version as well. We hope these posters bring lots of smiles to your walls and hallways!
Yes! I Want My Free Take One Posters
Encourage positive thinking in your classroom.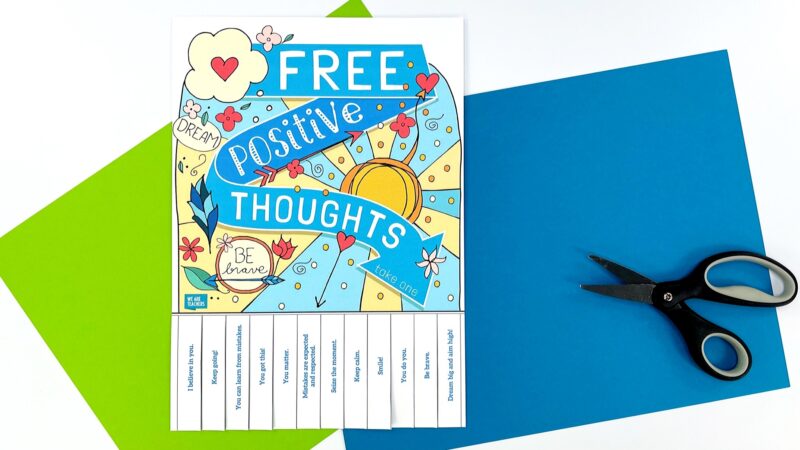 Positive thoughts can be just the thing you need to get your day back on track.
Give out free compliments.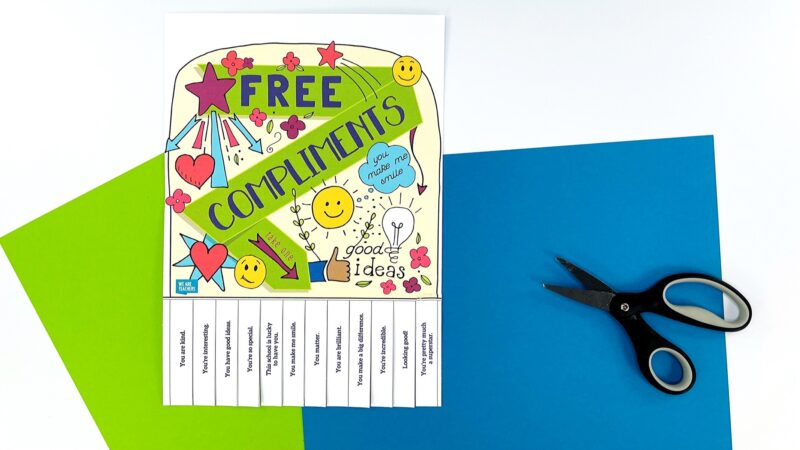 Who doesn't love a compliment every now and then? This poster is filled with them!
Spread kindness.
If kindness is one of your school mantras, then this poster definitely belongs on your walls. Don't forget you can edit the message or create your own, too!
Bring more laughter to your school.

Jokes and laughter lead to smiles and positive attitudes. Plus, your students will have so much fun making their own!
Try the color-your-own posters.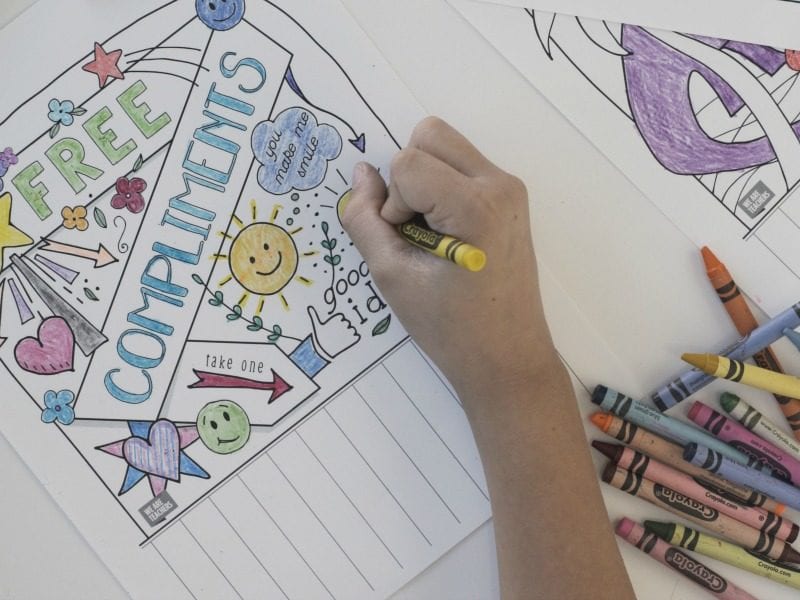 All the posters are also available in black-and-white versions, so your students can color them.
Encourage your students to write their own messages.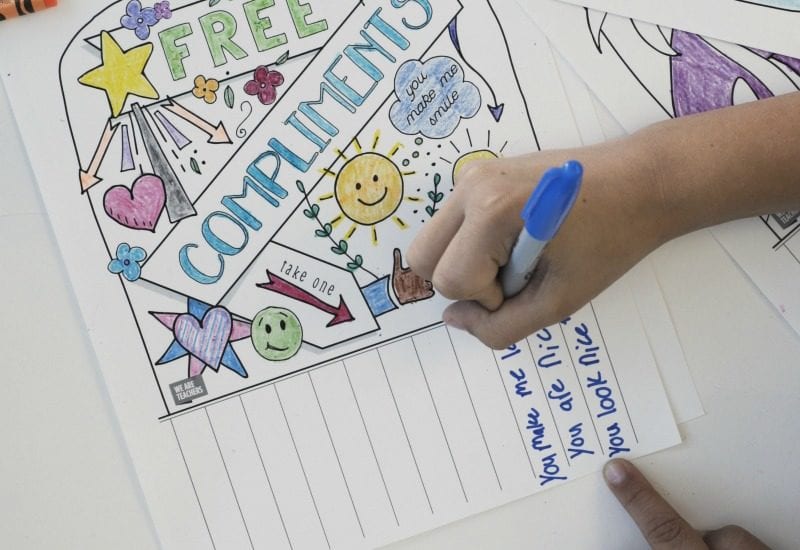 When students get involved in writing their own messages, it makes it even more personal.
Take a look at our video on how they can work in your classroom or school.