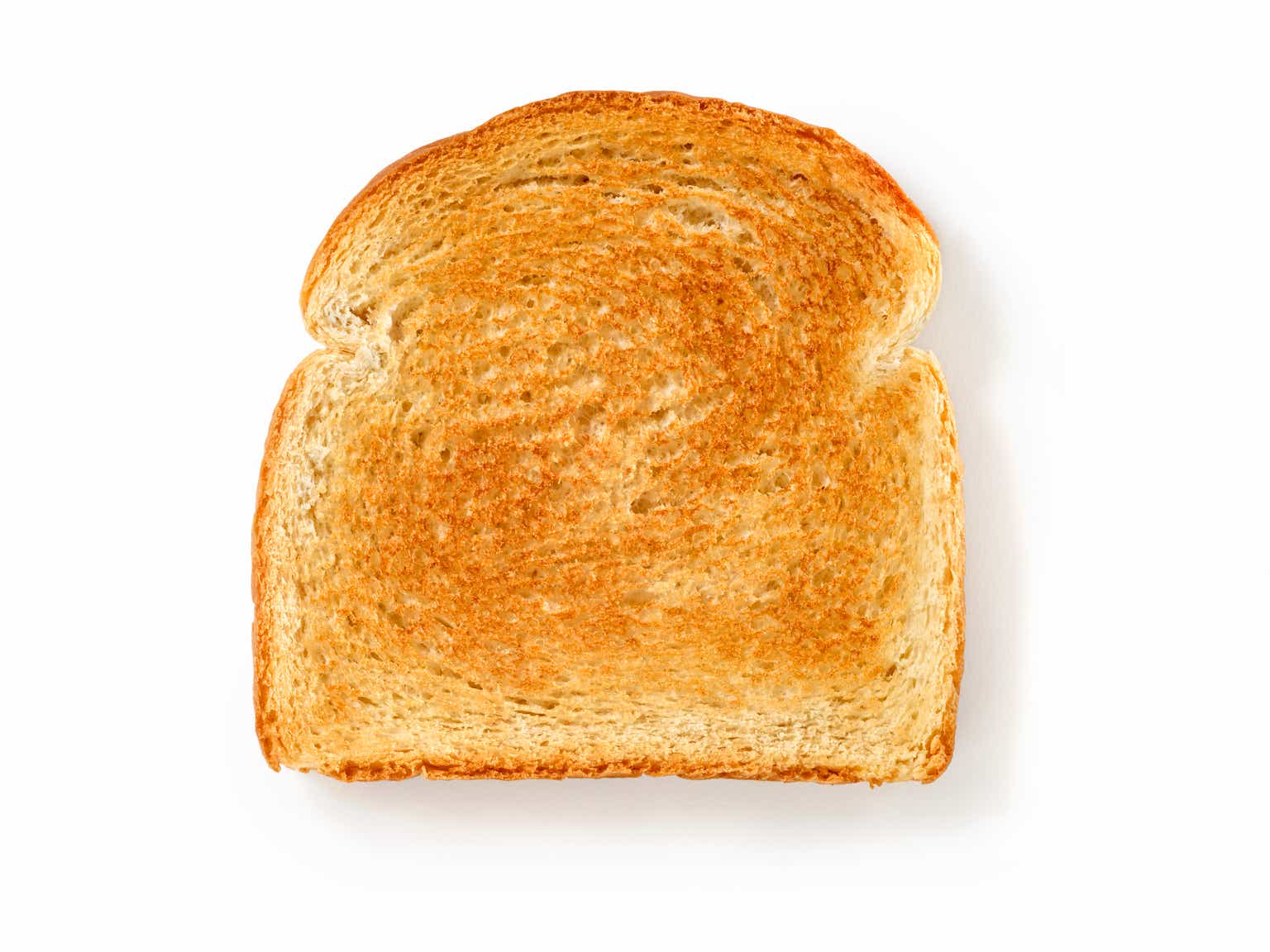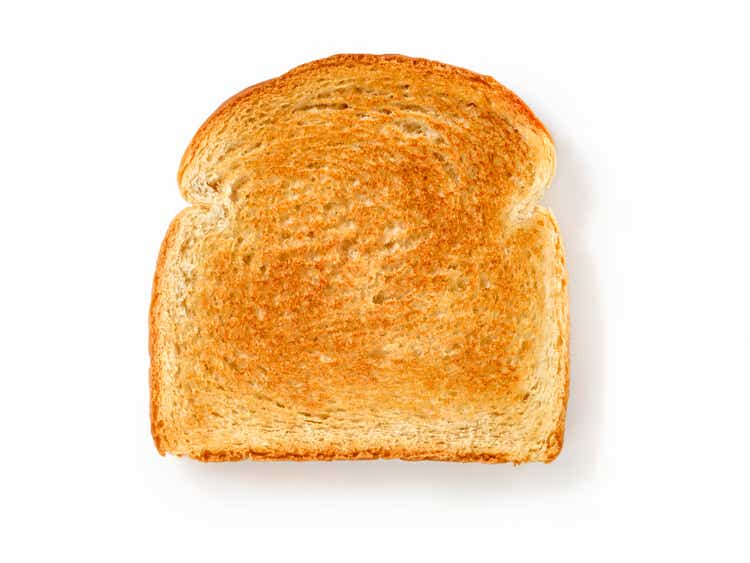 Toast (NYSE:TOST) shares are looking attractive after falling ~70% from IPO day prices six months ago. We like that its technology is purpose-built for restaurants, which are one of the largest vertical markets in the US and globally.
There is an added benefit to focusing on restaurants, given how complex they are, their need for tailored software is significant, and that is why Toast has an enormous advantage versus competitors only focused on the payments component.
Since the pandemic crisis, there has been a marked uptick in restaurant technology adoption, with operators utilizing technology to navigate a challenging inflationary environment and to meet the needs of customers that are becoming more and more accustomed to the use of technology in everyday life.
Toast Financials
Toast has an impressive set of financials, such as a ~135% annual net revenue retention rate, and $57 billion last twelve months gross payments volume (GPV), which greatly increased from a year earlier by ~125%.
The most important indicator for Toast is ARR, which is annualized recurrent run-rate. In other words, the attractive recurrent revenue that comes from the payments recurrent revenue gross profit, and the recurrent software subscription revenue. This is very high margin revenue, similar to that of SaaS companies, and probably the best way to value Toast is based on a multiple of this indicator.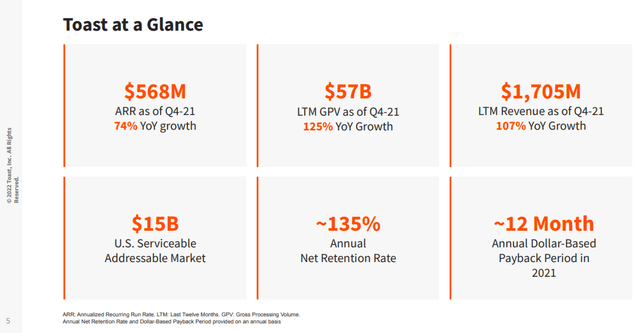 TOST's Target Addressable Market
Toast believes that it has been able to grow so quickly because it has an enormous opportunity in front of it with an estimate global TAM of more than $110 billion. The more achievable serviceable addressable market (SAM) is ~$15 billion, or almost 30x the current ARR. Seen with this perspective, the company has a long growth run-way in front of it. It is also worth noting that the international component more or less doubles the size of the opportunity for the company.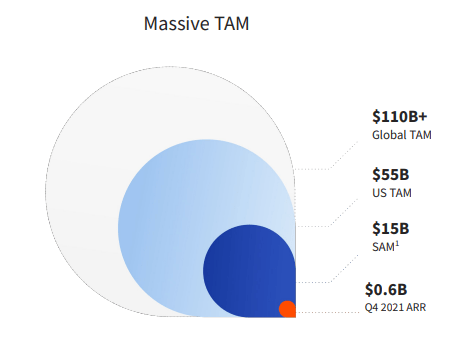 The company has demonstrated that there is indeed a big opportunity to be had by almost doubling the number of locations using its solutions in about two years. In Q1 2020 its solutions were used in ~30,000 restaurant locations, and it exited Q4 2021 with approximately 57,000 restaurant locations.
The Data Advantage
As previously mentioned, the main reason we believe Toast has a competitive advantage versus other payment providers is its specialization in the restaurant vertical, and the offering of complementary software modules for different types of restaurant needs.
By focusing on the restaurant vertical Toast is able to generate valuable insights for its customers by making use of restaurant data, guest data, and employee data. A list of available software modules from Toast is found below, and this go from payroll and labor analytics, to preparation time and sales by channel analysis. This type of data also enables the customers to better optimize pricing and promotion strategies.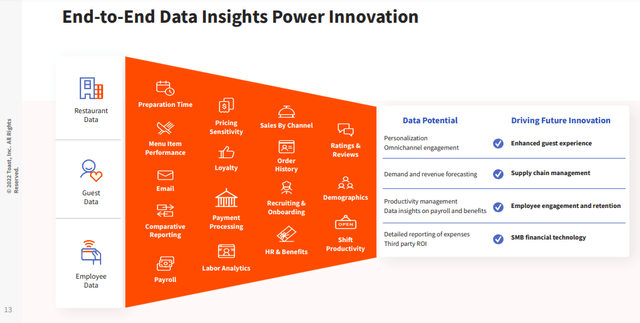 Competitive Advantage
We believe that Toast has an economic moat based on both intangible assets and switching costs. The payment processing and software solutions touch every essential restaurant business process, from order taking and inventory ordering to payroll management, and email marketing. Switching costs increase proportionally to restaurateurs' uptake of newer modules, and replacing Toast would require costly redundancies, retraining, and investments in new hardware, as well as indirect costs like business disruption and potential loss of sensitive data.
In particular, the switching cost competitive moat increases as a restaurant uses more of its software modules, as Toast becomes more ingrained and it is more difficult to replace. Selling more modules to one customer also improves the LTV/CAC ratio. This improvement in unit economics we think will be key to the company attaining profitability.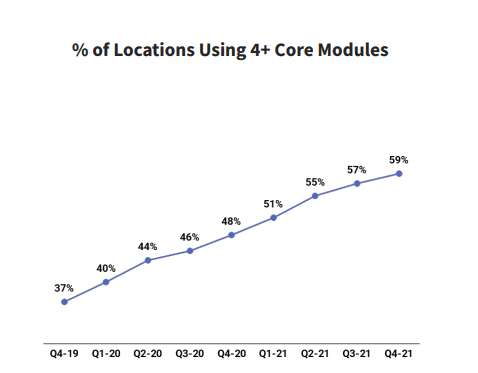 Conclusion
Toast is a very attractive integrated software and payments solutions provider with a large and growing TAM. It has proven that it can grow at scale, and that it has healthy unit economics. As customers increasingly use more software modules in each location, the unit economics should improve even further. We think this is a company with durable growth, and for which attaining profitability should be within reach in a few years.
While there are other payment processing providers out there competing with Toast, Toast has the advantage that it is completely focused in the restaurant vertical, and it is the combination of payments and software modules that really make the Toast solution shine. It also increases switching costs and improves unit economics, making profitability easier to reach for the company. ARR should exceed $600 million very soon, and the company is trading with a market cap of ~$10 billion. We believe shares are attractive at current prices given the growth the company is experiencing, the size of the opportunity, and the quality of its solutions.