5 min read
Boris Johnson is being given a final chance by Tory MPs to turn things around for the May elections next year, or face being ousted after a damaging month was capped by the devastating by-election defeat in North Shropshire.
After relinquishing a 23,000-vote majority in a seat the Conservatives have held for centuries, one 2019-intake MP said the current situation was a "clusterfuck of shithousery".
On the Prime Minister's future they added: "He needs to sort his house out quick before we do it for him. It's shitshow after shitshow at the moment."
Others have said he is in the last chance saloon with backbenchers, who are giving him one more go before gearing up to oust him. A senior Conservative and former Cabinet minister told PoliticsHome: "I think he has until the May local elections to turn it round."
One MP said they wanted him gone but were uneasy about holding a distracting leadership contest as the country grapples with the latest and potentially most serious wave of the coronavirus pandemic.
With Parliament now broken up for Christmas an imminent challenge seems unlikely, though disgruntled backbenchers are said to now be allowed to send their missives to 1922 committee chair Sir Graham Brady by email over the festive break rather than hand-delivered in person.
While it has been reported around a dozen MPs have already written letters of no confidence in the PM, and another dozen hinted they would do so if North Shropshire was lost, that would still be less than half the threshold of 55 needed to trigger a ballot.
That is not to say Johnson is out of the woods: far from it, according to Tories who have said the voters in Owen Paterson's old seat have given a clear message to Number 10 that things must change.
After a bruising night in North Shropshire, the seventh largest swing in any by-election in British political history, Conservative Party chair Oliver Dowden insisted on Friday morning Johnson was still an "electoral asset".
But following an autumn dominated by sleaze stories – the mishandling of one such issue causing this week's by-election in the first place – and the ongoing "party-gate" row, which has dragged in a number of ministers and departments, MPs who previously said they owed their victory in 2019 to Johnson are now unsure about his prospects.
Several Tories in so-called "Red Wall" seats with slim majorities say they are fed up with having to deal with complaints from constituents relating to things the PM is apparently culpable for. And there are other party management issues he faces, given the broad coalition of MPs from across the party who all chose to rebel on mandatory Covid certification.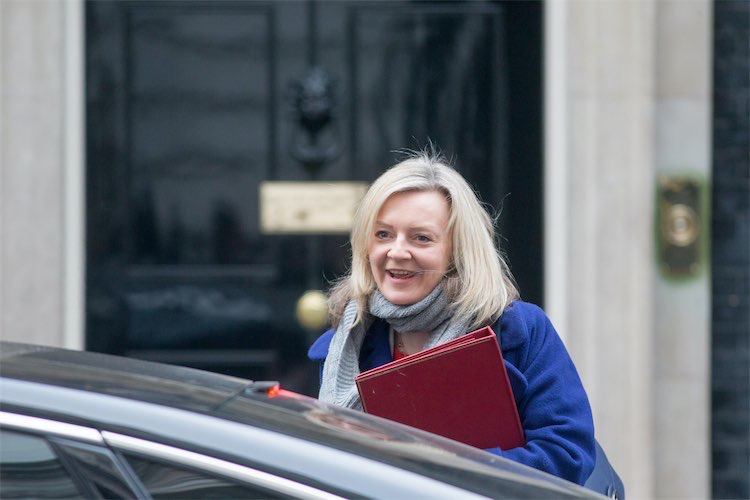 It was already reported last month that potential successors Rishi Sunak and Liz Truss were gearing up for a leadership contest as Johnson's poll ratings fell amid the sleaze row and Downing Street party scandals. After the by-election result a source close to Truss, the foreign secretary, said: "The loss has definitely put a lot of Tories on alert."
A general theme running through the problems Downing Street has faced in recent weeks is that Tory MPs have been more angered by the response than the issues themselves. "Funny for Dowden to say they're listening and understanding frustrations when they don't seem to be speaking to anyone," one Tory told PoliticsHome, after listening to the party chair react to the by-election defeat.
Since the Paterson scandal broke there have been calls to improve the team in Number 10, draft in more experience and someone who can build back trust with backbenchers. One longstanding Tory MP said the PM "has to understand that he has to push more conservative policies". They told PoliticsHome: "He also needs better support from his staffers. All the Parliamentary party think that they should be a new chief of staff in Number 10."
Another backbencher suggested their own four-point plan, including a "definition of what 'levelling up' means to give us a road to go down and a destination to reach", as well as "a dramatic reset of relations with the parliamentary party".
They called for: "A new political team building relationships and a proper political unit dealing with controversial issues, to stop the own goals, the U-turns and unnecessary political damage."
Some have tried to look for a silver lining in the by-election defeat: one 2019-intake MP saying "Labour did a lot worse than we thought".
Another told PoliticsHome:  "It's a kick in the teeth, but the reassuring thing is to see no Labour progress.
"We'll take it [the seat] back. But it's yet another mark against the Prime Minister."
Former Downing Street adviser Will Tanner said: "It's very easy to blame the people in Downing Street who are behind the scenes and can't justify their actions.
"Ultimately, Boris Johnson is Prime Minister, this is his premiership and some of the decisions that have been taken over the last few weeks very clearly come from him."
Tanner, who runs the influential Conservative-leaning think tank Onward, told PoliticsHome the PM "needs to get his own house in order and start focusing on on delivering for voters," making sure the government deals with Omicron and "he doesn't have to enforce much stronger restrictions through the beginning of next year".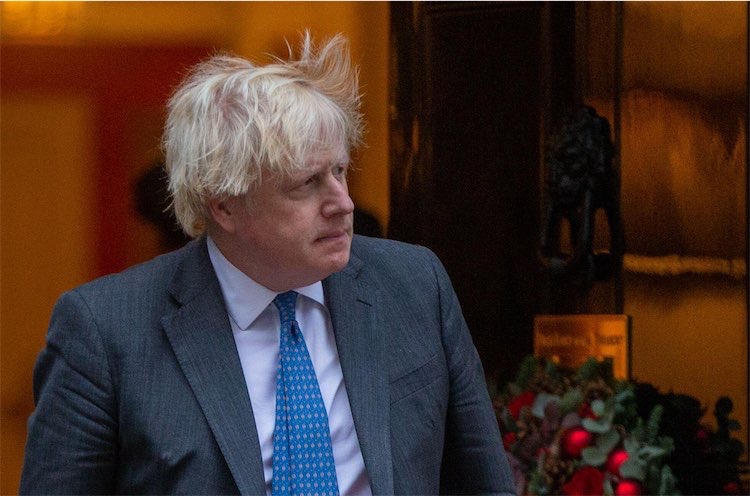 He cautioned against reading too much into North Shropshire, saying while it was a "very damaging result, not least because it represents a complete unforced error", there is a real risk of "reading too much into what is ultimately an isolated result that was being held in very specific circumstances".
A senior Tory staffer to a veteran MP agreed, saying: "It's one of the worst by-election defeats in history but I think it was priced in to an extent – we knew we were going to lose in advance."
They said for people like their boss the Covid response and the potential return of further restrictions "are probably a bigger worry".
Which is why for Number 10 the current recess could not have come at a better time, but for many MPs their desire to remove Johnson will not disappear because Christmas has arrived.
"He's finished. Only question is when," one Tory backbencher said.
Additional reporting by Noa Hoffman, Kate Proctor, Adam Payne and Eleanor Langford.
PoliticsHome Newsletters
PoliticsHome provides the most comprehensive coverage of UK politics anywhere on the web, offering high quality original reporting and analysis: Subscribe